Nigeria, 4 Others Ban 'Dirty' Fuels From Europe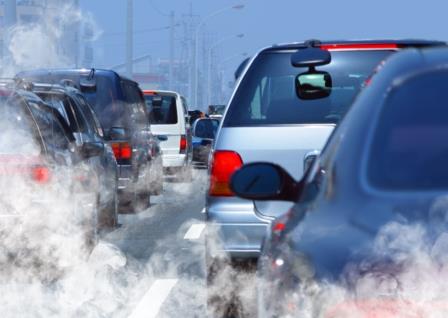 By Dipo Olowookere
Five West African countries, including Nigeria, have decided to ban 'dirty' fuels from Europe, which are believed to contain higher sulphur levels.
This comes in response to concerns over vehicle emissions and in an effort to bring safer, cleaner air to more than 250 million people in the region, the United Nations Environment Programme (UNEP) said.
According to UNEP, last week, Nigeria, Benin, Togo, Ghana, and Côte d'Ivoire introduced strict standards that will ensure cleaner, low sulphur diesel fuels, and better emissions standards, thus effectively cutting off Europe's West African market.
Earlier this year, a report by the non-governmental organization Public Eye exposed how European trading companies are exploiting weak regulatory standards in West African countries, thus allowing fuels with sulphur levels that are up to 300 times higher than those permitted in Europe.
"West Africa is sending a strong message that it is no longer accepting dirty fuels from Europe," said Mr Erik Solheim, head of UNEP. "Their decision to set strict new standards for cleaner, safer fuels and advanced vehicle emissions standards shows they are placing the health of their people first."
He hailed the move as an example for other countries, noting that air pollution kills millions annually.
"We need to ensure that all countries urgently introduce cleaner fuels and vehicles to help reduce the shocking statistics," stated Mr Solheim.
In addition to new fuel standards, the group of West African countries has agreed to upgrade their own public and private refineries to meet the same higher standards by 2020.
UN Environment has been working with countries in West Africa to develop policies and standards that will stop the import of fuels with dangerously high levels of sulphur, as well as to introduce cleaner fuels and vehicles. Reducing such emissions around the world is essential to ensure levels of urban air pollution and climate emissions come down.
Combining low-sulphur fuels with advanced vehicle standards can lead to as much as a 90 per cent reduction in harmful emissions.
According to Nigeria's Environment Minister, Mrs Amina Mohamed, "for 20 years, Nigeria has not been able to address the vehicle pollution crisis due to the poor fuels we have been importing. Today we are taking a huge leap forward: limiting sulphur in fuels from 3,000 parts per million to 50 parts per million. This will result in major air quality benefits in our cities and will allow us to set modern vehicle standards."
Mrs Mohamed will meet with Lilianne Ploumen, Dutch Minister of Foreign Trade and Development Cooperation, in Hague, in order to take stock of the progress being made to improve the quality of fuels that have been exported from Dutch ports to countries in West Africa, as The Netherlands produces many of the exported dirty fuels.
"The recent report from the NGO Public Eye made abundantly clear that coordinated action is needed to stop the practice of exporting dirty fuels to West Africa. I am very pleased West African governments quickly decided to introduce standards that will help accessing European standard quality fuels. Their people deserve cleaner air, better health, and a cleaner environment. I commend UN Environment for their excellent work," announced Minister Ploumen.
UNEP hosts the Secretariat of the Partnership for Clean Fuels and Vehicles (PCFV), a global public-private partnership that supports a shift to cleaner fuels and vehicles worldwide. When PCFV began its work in 2005, not a single low or middle income country used low sulphur fuels. Today, 23 countries have made that shift. Another 40 are on their way to doing the same.
In addition, UNEP is hosting the Climate and Clean Air Coalition, which recently adopted a global strategy for moving the world to clean, low-sulphur fuels and advanced emissions standards. Experts estimate that this measure will save an annual 100,000 premature deaths by 2030.
Dangote Says N300bn Bond Listing Reflects Nigerian Capital Market Depth
By Aduragbemi Omiyale
The listing of Dangote Industries Limited's N300 billion series 1 and 2 bonds on the Nigerian Exchange (NGX) Limited has been described as an indicator of the depth of the Nigerian capital market.
The Group Chief Executive Officer of the conglomerates, Mr Olakunle Alake, said this on Wednesday when a closing gong ceremony was held to celebrate the completion of the listing of the corporate debt instrument on the local stock exchange.
Mr Alake, represented by the Group Chief Finance Officer, Mr Mustapha Ibrahim, said, "We are pleased to have showcased the depth and liquidity of the domestic capital market whilst we reflect the strong quality of the issuer, despite the current global market realities."
According to him, the depth of the market was reflected in the successful issuance of the bond, which was the largest aggregate local currency bond issued in the capital market so far within the year.
He further noted that the listing of the bond recorded participation from a wide range of investors, including domestic pension funds, asset managers and insurance companies and further demonstrated investors' confidence in Nigeria's credit reality.
On his part, the Divisional Head of Capital Markets at NGX, Mr Jude Chiemeka, speaking at the event, applauded the listing of the bond, which provides corporates with the opportunity to raise capital.
"The listing of this transaction on our platform not only allows for a more liquid capital market, but it also shows our capacity to facilitate large transactions towards enabling a more robust ecosystem," Mr Chiemeka said.
He further noted that NGX remains committed to fostering similar transactions through its digital gateways such as this and a confident market where corporates and investors can achieve their respective objectives.
Unlisted Securities Market Closes Flat at Midweek
By Adedapo Adesanya
Trading activities ended in a stalemate on the floor of the NASD Over-the-Counter (OTC) Securities Exchange on Wednesday, with no single price gainer or a price loser at the close of business.
As a result of this development, the market capitalisation of the bourse remained intact at N1.03 trillion, as the NASD Unlisted Securities Index (NSI) also remained unchanged at 743.15 points.
The unlisted securities market closed flat in the midweek session amid low investor appetite for the market, as attention shifted to the fixed-income market, where the Central Bank of Nigeria (CBN) sold treasury bills at the primary market, with the stop rate over 14 per cent.
Data from the bourse showed that the volume of securities traded yesterday was abysmally low as it went down by 99.9 per cent to 8,299 units from the 20.1 million units transacted a day earlier.
Likewise, the value of shares traded during the session dropped to N1.2 million, 97.3 per cent lower than the N44.5 million posted in the preceding trading day.
These transactions were carried out yesterday in nine deals, 75 per cent lower than the 36 deals executed on Tuesday.
Geo-Fluids Plc remained the most traded stock by volume on a year-to-date basis with a turnover of 482.1 million units valued at N544.1 million, UBN Property Plc occupied second place with the sale of 365.8 units worth N309.5 million, while Industrial and General Insurance (IGI) Plc was in third place with the sale of 71.1 million units valued at N5.1 million.
Also, VFD Group Plc ended the session as the most traded stock by value on a year-to-date basis with a turnover of 7.3 million units worth N1.7 billion, Geo-Fluids Plc was in second place with a turnover of 482.1 million units worth N544.1 million, while UBN Property Plc was in third place with the sale of 365.8 million units valued at N309.5 million.
Naira Sells N461.24/$1 at I&E, N764/$1 at P2P, N747/$1 at Black Market
By Adedapo Adesanya
The Nigerian Naira appreciated against the US Dollar in the Peer-2-Peer (P2P) and the Investors and Exporters (I&E) windows of the foreign exchange market on Wednesday, March 30, but depreciated in the black market.
In the P2P segment, it gained N3 against its American counterpart to quote at N764/$1, in contrast to the N767/$1 it was traded on Tuesday as the demand for cryptos, which most traders in this category use the funds to buy, was relatively mild.
In the I&E window or the spot market, the Naira appreciated against the greenback yesterday by 51 Kobo or 0.11 per cent to settle at N461.24/$1 compared with the previous day's N461.75/$1, according to data obtained from FMDQ Securities Exchange, with the forex turnover put at $74.31 million.
But in the parallel market, the domestic currency depreciated against the US Dollar in the midweek session by N4 to trade at N747/$1 versus Tuesday's exchange rate of N743/$1.
Also, in the interbank window, the Naira lost N1.93 against the Pound Sterling to sell at N567.68/£1 versus Tuesday's N565.52/£1, and against the Euro, it slid by N2.25 to at N499.21/€1 compared with the preceding day's N496.66/€1.
Meanwhile, the digital currency market swayed to the bulls yesterday as most of the tokens tracked by Business Post ended in the green territory amid better-than-expected consumer confidence figures from the United States.
Data from the US Conference Board showed that its monthly survey rose to a reading of 104.2 basis points, better than the 101 mark expected, lifting Bitcoin (BTC) by 4.2 per cent to $28,519.76, as Ethereum (ETH) rose by 0.5 per cent to $1,788.52.
Solana (SOL) grew by 2.1 per cent to $21.08, Dogecoin (DOGE) gained 1.4 per cent to sell at $0.0751, Litecoin (LTC) increased by 0.6 per cent to $90.14, while Cardano (ADA) chalked up 0.5 per cent to quote at $0.3797.
However, Ripple (XRP) dropped 0.4 per cent to trade at $0.5336, Binance Coin (BNB) lost 0.2 per cent to settle at $313.02, and Binance USD (BUSD) and the US Dollar Tether (USDT) traded flat at $1.00 apiece.
Latest News on Business Post