Nigerian Exchange Extends Rally, Gains 0.12%
By Dipo Olowookere
The bulls extended their stay on the floor of the Nigerian Exchange (NGX) Limited on Wednesday following a 0.12 per cent growth, which was largely driven by MTN Nigeria, GTCO, Oando and Honeywell Flour Mills.
Business Post reports that despite the positive outcome of the market, investor sentiment still remained negative as there were 18 price losers and 14 price gainers led by UPDC, which rose by 9.64 per cent to N1.82.
Northern Nigerian Flour Mills appreciated by 9.59 per cent to N8.00, Oando grew by 6.21 per cent to N4.62, Learn Africa improved by 5.88 per cent to N1.44, while Honeywell Flour increased by 3.83 per cent to N4.07.
Conversely, Transcorp Hotels lost 10.00 per cent to settle at N4.50, Consolidated Hallmark Insurance went down by 9.43 per cent to 48 kobo, Prestige Assurance dropped 8.33 per cent to trade at 44 kobo, Champion Breweries declined by 8.17 per cent to N1.91, while Lasaco Assurance fell by 7.69 per cent to N1.20.
A look at the performance of the five major sectors of the market gave a true picture of the market breadth as the energy, insurance and banking sectors lost 2.00 per cent, 1.15 per cent and 0.39 per cent each, while the consumer goods and the industrial goods counters closed flat.
However, the All-Share Index (ASI) increased by 47.84 points to close at 38,968.34 points compared with the previous day's 38,920.50 points, while the market capitalisation went up by N25 billion to settle at N20.303 trillion as against N20.278 trillion it ended on Tuesday.
On the activity chart, it was mixed at the midweek session as the trading value rose by 58.27 per cent to N3.0 trillion from N1.9 billion, while the trading volume decreased by 38.11 per cent to 141.4 million units from 228.5 million units, with the number of deals dropping 8.80 per cent to 3,079 deals from 3,376 deals.
Universal Insurance was the most active stock with the sale of 18.0 million units worth N3.6 million, Zenith Bank sold 9.7 million units valued at N229.4 million, United Capital transacted 9.3 million units worth N76.2 million, Transcorp traded 9.1 million units valued at N8.3 million, while Access Bank exchanged 9.0 million units for N83.8 million.
Agusto Forecasts Nigeria's Pension Assets to Grow to N14.8trn Amid Headwinds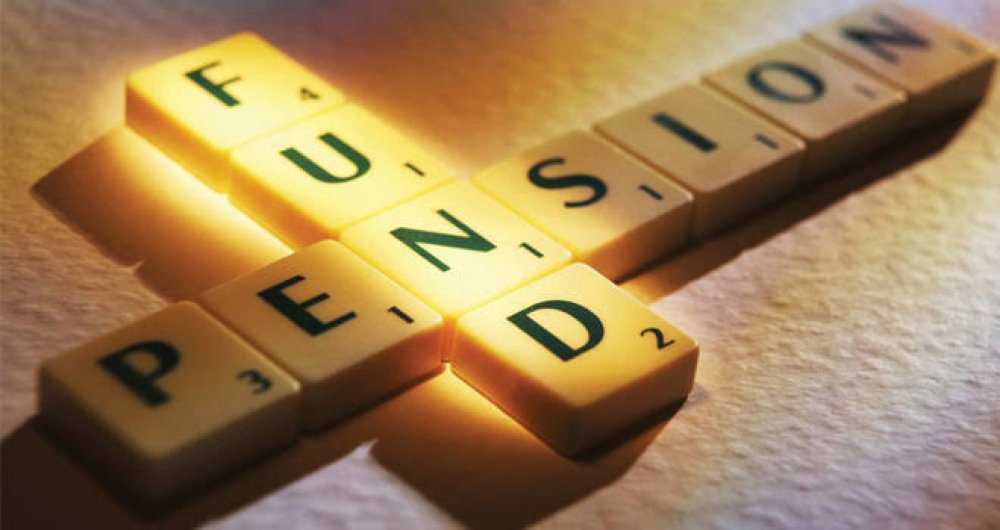 By Adedapo Adesanya
Global research firm, Agusto & Co, has forecast that Nigeria's pension assets will reach N14.8 trillion by the end of 2022.
This is as unpaid pension obligations by some employers, enrolees' apathy toward the transfer of Pension Fund Administrators (PFAs), and the ability of industry operators to protect the value of pension funds in the face of deteriorating macroeconomic conditions, particularly a weakening exchange rate and soaring inflation, are at the heart of the industry's current problems.
Agusto noted that in the last decade, the 628 per cent surge in the size of pension fund assets to N14.27 trillion is indicative of the industry's growth and evolution following legislative support provided by the Pension Reform Act (PRA) 2004 and the amendment in 2014.
However, the rising rates of emigration and unemployment in the last five years have slowed down the growth rate in pension contributions. If individuals who fall within these groups, who are eligible to access a 25 per cent lump sum of their pension assets, exercise the withdrawal option, it could cause the growth of assets under management (AuM) to stagnate.
The 3 per cent decline in the industry's annual contribution remitted to the RSAs in 2021 underlines this growing threat and National Pension Commission (PenCom) approval to use 25 per cent of the amount of a pension contributor's Retirement Savings Account (RSA) to pay for an equity contribution for a mortgage may lead to a decline in pension AuM in the medium term.
The research firm noted that low yield in investible outlets amid a 17-year high headline inflation rate of 20.52 per cent will lead to a contraction in the real value of AuM over time and implies that pension fund contributors could be worse off in retirement.
It was noted that this would renew interest in diversifying investments into foreign-denominated securities to improve returns and preserve value but warned that the prohibition on PFAs from acquiring foreign currencies directly through official channels might hinder this.
However, Agusto & Co. expects the pension sector to remain robust, given the industry's strategic importance to the Nigerian economy and the need to align the Nigerian pension scheme more closely with international standards in the near term.
Agusto & Co. also estimates that growth in pension assets will slow from a five-year average of 19 per cent to around 10 per cent in 2022 due to a combination of a muted interest rate environment and a slowdown in the rate of contributions which has been impacted by mass emigration and high unemployment.
NASD OTC Down as FrieslandCampina Loses 3.85%
By Adedapo Adesanya
FrieslandCampina Wamco Nigeria Plc dragged the NASD Over-the-Counter (OTC) Securities Exchange down by 0.6 per cent on Tuesday, October 4, after its share price fell by N3.00 or 3.85 per cent to N75.00 per unit from N78.00 per unit.
It was the resumption of trading activities on the NASD OTC exchange yesterday after the public holiday declared on Monday to mark Nigeria's 62nd year of independence.
The loss posted by the leading diary company in Nigeria reduced the NASD unlisted securities index (NSI) by 4.45 points yesterday to 731.34 points from 735.79 points.
Equally, the market capitalisation of the bourse diminished by N5.85 billion to wrap the day at N962.75 billion compared with the preceding session's N968.60 billion.
Yesterday, the unlisted securities market finished without a price gainer.
It was observed that the volume of transactions depreciated on Tuesday by 72.2 per cent as investors only traded a total of 29,331 units of shares in contrast to the 105,440 units of shares transacted last Friday.
However, the value of the stocks bought and sold by investors jumped by 37.6 per cent to N2.2 million from the previous session's N1.6 million, while the number of deals executed by traders went down by 33.3 per cent as only four deals were carried out yesterday compared with the six deals completed in the previous session.
When the market ended for the day, AG Mortgage Bank Plc was the most traded stock by volume on a year-to-date basis with 2.3 billion units valued at N1.2 billion, Central Securities Clearing System (CSCS) Plc was in second place with 687.6 million units worth N14.3 billion, and Mixta Real Estate Plc was in third place with 178.1 million units valued at N313.4 million.
In the same vein, CSCS Plc finished the day as the most traded stock by value (year-to-date) with 687.6 million units worth N14.3 billion, VFD Group Plc was in second place with 27.7 million units valued at N7.4 billion, and FrieslandCampina closed in place for trading 14.3 million units valued at N1.7 billion.
Naira Closes Flat Against Dollar After Independence Break
By Adedapo Adesanya
The first trading session after the Independence Day break at the various windows of the foreign exchange (forex) market was stable in Nigeria as the Nigerian currency traded flat against the United States Dollar on Tuesday, except for the Peer-to-Peer (P2P) segment, where it appreciated.
In the market window, the Naira was exchanged to the Dollar at N749/$1 compared with the preceding session's exchange rate of N752/$1, indicating that it was strengthened by N3.
However, the local currency remained unchanged against the greenback at the Investors and Exporters (I&E) segment of the currency market yesterday at N437.03/$1.
In the same vein, the domestic currency traded flat against the American currency on Tuesday at N740/$1.
In addition, the Nigerian currency closed flat against the Pound Sterling at the interbank segment of the market at N469.88/£1 and also remained unchanged against the Euro in the same market window yesterday at N420.75/€1.
Meanwhile, in the cryptocurrency market, Dogecoin jumped over 7 per cent after news broke that Mr Elon Musk, an advocate of the asset, may finally purchase Twitter on the deal's original terms after months of drama.
Mr Musk's attorneys sent a letter to Twitter, proposing to buy the social media company for his original offer price of $54.20 per share. Within minutes of the news breaking, DOGE shot up 7.6 to $0.0649.
Also, Ripple (XRP) recorded a 4.5 per cent jump to trade at $0.4761, Solana (SOL) recorded a 2.8 per cent rise to sell at $34.04, Bitcoin (BTC) gained 2.7 per cent to quote at $20,136.08, and Binance Coin (BNB) added 2.4 per cent to sell for $294.46.
Further, Ethereum (ETH) saw its value go up by 1.6 per cent to $1,351.80, Cardano (ADA) recorded a 1.0 per cent rise to trade at $0.4322, and Litecoin (LTC) climbed up by 0.9 per cent to sell at $54.81, while Binance USD and the US Dollar Tether (USDT) closed flat at $1.00 each at the close of business.
Latest News on Business Post