Nigeria's Forex Inflow Grows 121% in 5 Months, Hits 14.5b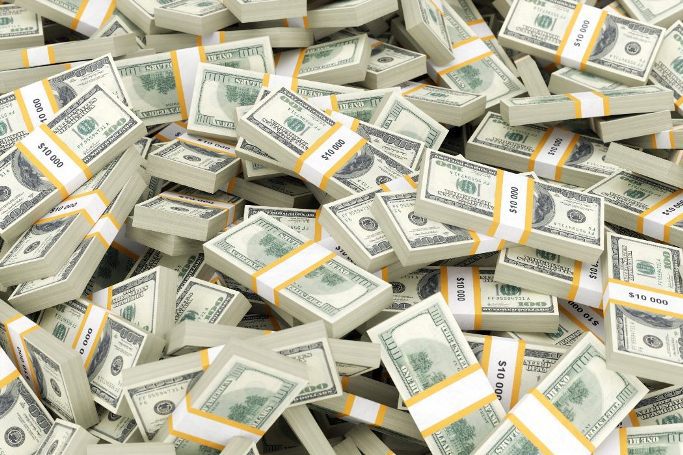 By Modupe Gbadeyanka
Data released by the Central Bank of Nigeria (CBN) has revealed that the foreign exchange inflow into the country from January to May 2017 rose to $14.53 billion.
This, it said, represents 121 percent increase when compared with $6.57 billion recorded from January to May in 2016.
Vanguard analysis of the monthly economic reports of the apex bank revealed that foreign exchange outflow through the CBN, however, increased marginally by 5.8 percent to $9.09 billion within same period this year, compared to the $8.59 billion recorded as outflow same period last year.
Consequently, the apex bank recorded net foreign exchange inflow of $5.4 billion in the first five months of this year, up by 367 percent from net outflow of $2.02 billion recorded in the corresponding period of 2016.
Further details, however, revealed that foreign exchange inflow into the CBN has been fluctuating since February when it peaked at $5.1 billion.
In March it dropped to $1.63 billion, rose to $2.87 billion in April but dropped again to $2.26 billion in May.
On the other hand, foreign exchange outflow from the apex bank has been on the upward trend since the beginning of the year.
In January 2017 foreign exchange outflow from the apex bank rose to $1.18 billion, in February, $1.67 billion in March, $2.16 billion in April, and $3.02 billion in May.
Consequently CBN recorded the first net foreign exchange outflow of $761 million in May.
This, according to the CBN, was due to decline on crude oil prices. Also it indicated the bullish interventions in the supply side of the interbank foreign exchange market since March this year was taking a toll on the forex resources.
Providing details of foreign exchange inflow and outflow in May, CBN said, "The external sector weakened in May 2017 due to the decline in crude oil prices from an average of $52.90 per barrel in April 2017 to $51.04 per barrel.
Increased shale oil production in the United States and supply by non-members of the Organisation of Petroleum Exporting Countries (OPEC) both contributed to the fall in crude oil prices.
Consequently, foreign exchange inflow through the CBN, at $2.26 billion, declined by 21.4 percent below the level in the preceding month, but was 27.0 per cent above the level in the corresponding period of 2016.
The decline relative to the level in the preceding month was driven by fall in both oil and non-oil proceeds.
"Aggregate outflow of foreign exchange through the bank at $3.02 billion, increased by 39.6 percent and 78.7 percent above $2.16 billion and $1.69 billion in the preceding month and the corresponding period of 2016 respectively.
"The development was driven by outflow through foreign exchange special payment, drawings on letters of credit, inter-bank utilization and external debt service.  Overall, the net outflow through the bank in the month of May 2017 was $0.76 billion, in contrast to a net inflow of US$0.71 billion and $0.09 billion recorded in the preceding month and the corresponding period of 2016, respectively."
http://www.vanguardngr.com/2017/07/forex-inflow-sharp-rise-cbn-records-14-5bn-5-months/