NSE: 25 Equities Crash Stock Market by 0.05%
By Modupe Gbadeyanka
Activities on the Nigerian Stock Exchange (NSE) finished bearish on Tuesday, reversing the previous day's rally.
Business Post correspondent reports that the volume of shares traded on the floor of the NSE today dropped compared with what was achieved yesterday.
While investors exchanged a total of 187.7 million shares worth N10.4 billion in 3,055 deals today, they traded 228.6 million units yesterday in 3,228 deals valued at N2.6 billion.
The all-share index finished at 26,217.54 points after shedding 13.83 points or 0.05 percent and the market capitalisation fell by N4.7 billion.
The day's 13 advancing stocks were led by Nestle, which went up by N29 to close at N749 per share.
Seplat also increased by N15 to finish at N380 per share and Guinness rose by N2.50k to end at N71 per share.
Similarly, UACN progressed by 81k to finish at N17.13k per share and Stanbic IBTC added 66k to end at N16.80k per share.
On the other end, 7up topped the losers' chart to close at N101.40k per share after depreciating by N5.33k, while Nigerian Breweries trailed with a loss of N2 to end at N142.50k per share.
Likewise, Zenith Bank fell by 55k to close at N15.40k per share, NCR dropped 40k to finish at N7.71k per share, while CUSTODYINS shed 19k to close at N3.63k per share.
Groups Educate Investors on Basic Concepts of SASB Standards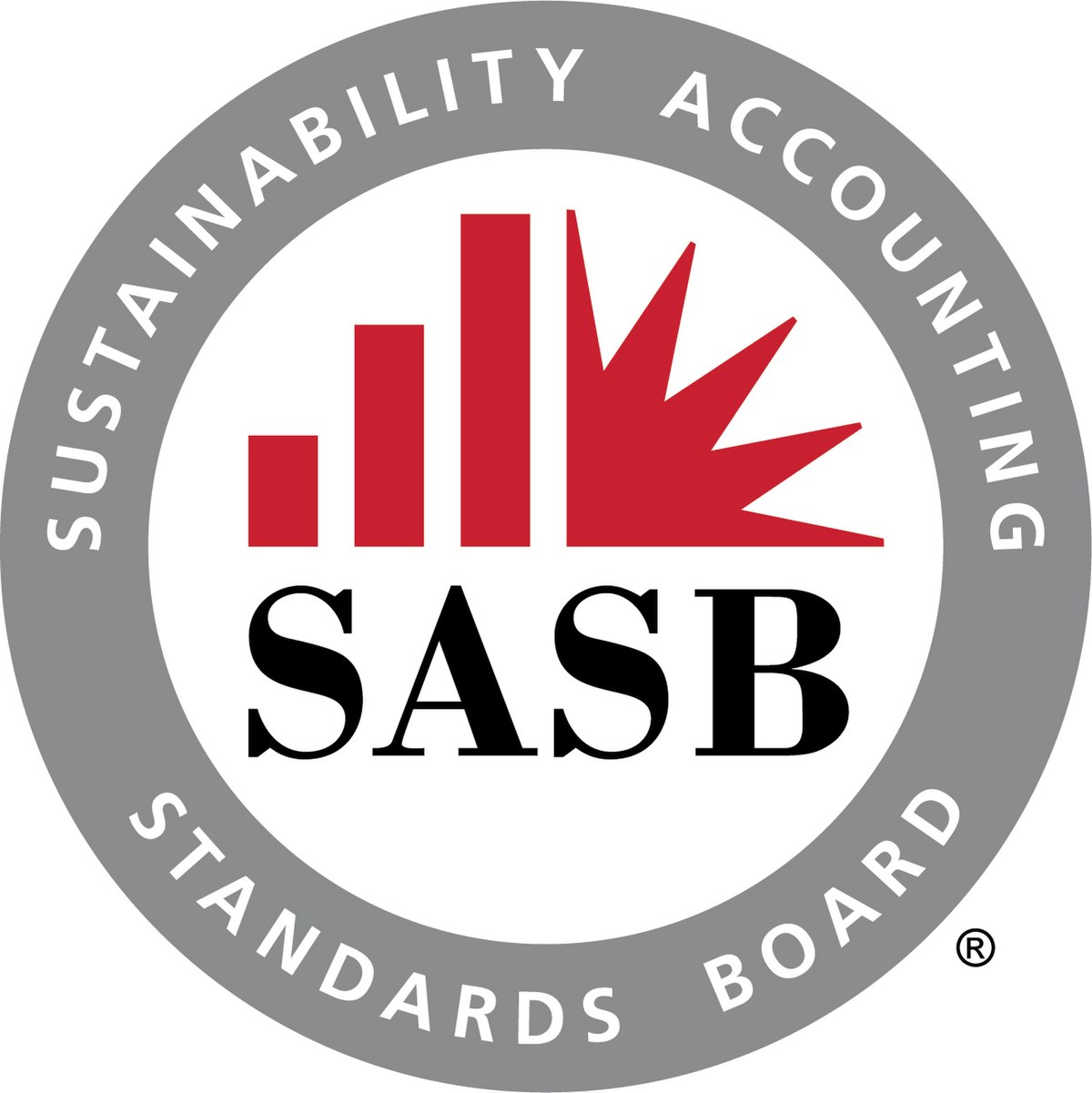 By Aduragbemi Omiyale
A workshop designed to help investors understand the basic concepts of the SASB standards and make effective decisions based on the standards has been organised by the Nigerian Exchange (NGX) Regulation Limited, the International Sustainability Standards Board (ISSB) as well as the Financial Reporting Council (FRC) of Nigeria.
The groups disclosed that they came up with the seminar as part of their commitments to championing the drive of sustainability and climatic disclosure reporting among companies to ensure investors in the Nigerian capital market are protected.
In her opening remark during the opening of the three-day virtual workshop on IFRS Sustainability Disclosure Standards for companies as well as investors in the capital market in Lagos on Tuesday, the chief executive of NGX Regulation, Ms Tinuade Awe, said her organisation would continue to promote a fair, transparent and orderly market that thrives on full and timely information needed for the protection of investors in the Nigerian capital market.
"As a member of the NGX Group, our commitment towards driving sustainability and climate disclosures dates back in time and continues as we partner with organisations such as the FRC, and so we are pleased to have these sessions as they are important, and we look forward to having more collaborations with the FRC as well as other organisations," she said.
Ms Awe further revealed that there is an adoption readiness strategy mapped out to help accountants and auditors in sustainability and climatic reporting.
"The adoption readiness working group is a creation of the FRC supported by the ISSB where basically a group of people are being put together in order to advise or help the FRC on a roadmap for getting to the adoption of these standards to work in Nigeria," she said.
Earlier in his welcome remarks, the Executive Secretary of FRC Nigeria, Mr Shuaibu Adamu, revealed that Nigeria is the only African country that has been selected to launch the IFRS S1 and IFRS S2 while adding that key to the launching of these standards has been awareness and capacity building.
Commending NGX RegCo and ISSB, Mr Adamu said, "It is encouraging that African countries are coming together to collaborate in this capacity-building programme because it is clear that Africa does not want to be left behind.
"We want to appreciate NGX RegCo for agreeing to partner with us, and they have been so far worth partners in this endeavour. It is clear that ISSB wants implementation of these standards globally, and they have taken time to ensure Africa is not left behind," he added.
Also speaking, the Board Member of ISSB, Ndidi Nnoli-Edozien, said that the IFRS standards are used across 140 countries, and the objective is to enable companies to provide comprehensive, decision-useful sustainability and climate information to global capital markets, develop a common language of sustainability-related disclosures.
"What we have done is adopt a building block approach which allows for regulators to put in place a connection between not just the IFRS standards but also existing local multi-stakeholder information needs and local standards that currently exist. All together to meet the information needs of investors globally.
"The idea is to make things simpler so that on the one hand, S1 and S2 are interoperable with jurisdictive requirements like you have in Europe, for example, ESRS and adopted to meet broader multi-stakeholder needs that may look familiar like the GRI Standards so that essentially, a comprehensive foundation of disclosures is provided. The S2 is what will be implemented first," Nnoli-Edozien said.
VikingGenetics, Arla Partner to Increase Cows' Milk Yield in Nigeria
By Modupe Gbadeyanka
An exclusive genetics partnership has been entered between VikingGenetics and Arla Foods to help meet Nigeria's growing demand for dairy commodities.
The deal will allow Arla, which launched its dairy farm in Kaduna State recently, to use 100 per cent X-Vik sexed semen from VikingGenetics bulls in the herd.
By exclusively using sexed semen, the outcome will be even more VikingHolstein heifer calves to expand the herd. In the near future, heifers could also be sold to other farmers in Nigeria for them to benefit local production further.
"Arla aims to increase the cows' milk yield, and introducing Nordic cattle genetics into the Nigerian market can unlock much of the untapped potential in the country's dairy industry," the Export Manager for VikingGenetics, Mr Seppo Niskanen, said, adding that, "Together, Arla, VikingGenetics, and Livestock Genetics of Africa have selected the right bulls to achieve this."
Ahead of unveiling its new farm in Kaduna on May 26, 2023, VikingLivestock imported 216 Danish VikingHolstein heifers on May 9.
The heifers, which will be inseminated with 100 per cent sexed semen from VikingGenetics bulls, are housed at a brand-new facility focused on animal welfare and house up to 750 dairy cows.
The cows were brought into the country to help meet the growing demand for milk.
Nigeria has one of the fastest-growing populations in the world, putting pressure on food producers' ability to meet the demand of nearly 40 per cent of the current market for milk and milk products.
"VikingGenetics is honoured to support Nigeria's agricultural growth and is eager to participate in this long-term partnership. We are delighted to bring our robust and healthy Nordic dairy cattle genetics to Nigeria," the CEO of VikingGenetics, Louise Helmer, said.
"With a daily production of 30 to 40 litres of milk, VikingGenetics' breeds can benefit areas where farmers experience average yields of 1-2 litres daily. Helmer added that this would greatly help farmers and their communities, increase yields, boost income, and enhance access to nutritious food," Helmer added.
It was gathered that this collaboration would involve the delivery of livestock, semen, and expert advice, ensuring that Arla and the Nigerian farmers receive a complete, ready-made solution.
This provides the farm with high-quality genetics and animals with high milk yields that will support dairy production in Nigeria for years.
"With this project, we share our knowledge, create an economically viable off-take market for local milk and show a way for the future of Nigerian dairy farming," Arla Farm Manager, Snorri Sigurdsson, stated.
Nigeria's Unlisted Securities Appreciate by 0.38%
By Adedapo Adesanya
The NASD Over-the-Counter (OTC) Securities Exchange recorded a 0.38 per cent appreciation on Thursday, June 8, with investors gaining N3.84 billion at the close of transactions.
This was because the market capitalisation of Nigeria's unlisted securities bourse finished at N1.011 trillion during the session compared with the previous day's value of N1.007 trillion.
Following the same trend was the NASD Unlisted Securities Index (NSI), which was fortified by 2.78 points to wrap the session at 731.03 points, in contrast to the midweek trading day's 728.25 points.
The fortification was triggered by 11 Plc, which added N11.94 to its value to close at N131.34 per unit versus Wednesday's closing price of N119.40 per unit, and FrieslandCampina Wamco Nigeria Plc, which gained 24 Kobo to close at N69.98 per unit versus the N69.74 it finished at the last session.
The duo ensured that the losses posted by two stocks did not overpower the market.
The price of Nipco Plc went down by N2.00 to end at N70.00 per share against N72.00 per share in the previous session while Geo Fluids Plc lost 13 Kobo to end at N2.77 per share versus N2.90 per share.
Yesterday, investors transacted 2.1 million units of shares on NASD, 2,243.3 per cent higher than the 89,903 units of shares traded in the preceding session.
Also, the value of shares traded during the trading day increased by 248.1 per cent to N32.2 million from N9.2 million, as the number of deals grew by 33.3 per cent to 16 deals from 12 deals.
Geo-Fluids Plc closed the market as the most traded equity by volume (year-to-date) with 833.1 million units worth N1.3 billion, IGI Plc occupied second place with 628.3 units valued at N49.5 million, while UBN Property Plc was in third place with 395.9 million units worth N336.6 million.
Similarly, VFD Group Plc closed as the most traded stock by value (year-to-date) with 11.0 million units worth N2.5 billion, Geo-Fluids Plc followed with 833.1 million units valued at N1.3 billion, while FrieslandCampina Wamco Nigeria Plc was in third place with 17.8 million units worth N1.3 billion.
Latest News on Business Post