Obaseki Flags-off Agric Devt Scheme in Edo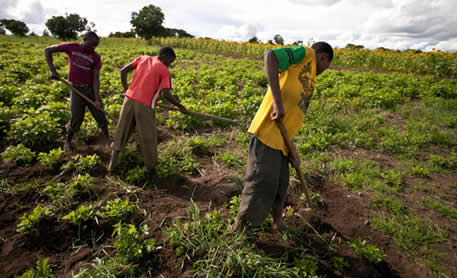 By Dipo Olowookere
On Friday, April 07, 2017, Governor Godwin Obaseki flagged off the Accelerated Agricultural Development Programme (AADP) in Sobe, Owan West Local Government Area of Edo State.
The scheme is part of efforts by the Mr Obaseki administration to boost economy of the state through agriculture.
At the ceremony today, the Governor reiterated his commitment to drive the economy of Edo State through agriculture and provide more jobs for the youth.
About 1000 hectares of land was set aside in Sobe for the pilot scheme and the government would train interested people in the provision of agricultural services and machineries. The programme is capable of raising over 2000 agricpreneurs and millionaires in the state.
Agricultural entrepreneurs (Agricpreneurs), who would work in Edo State, would be provided with land, mechanisation, improved seedlings that do not succumb easily to diseases, and buyers for their crops when they become due for harvest.