OGFZA, NPA Hold Talks on Free Zone Operations
By Dipo Olowookere
Discussions have been held between the Oil and Gas Free Zones Authority (OGFZA) and the Nigerian Ports Authority (NPA) on how to forge closer ties on a range of issues from use of land in the ports where oil and gas free zones are located to strategic cooperation.
The strategic engagement move between the two government agencies began some days ago when the managing director of OGFZA, Mr Umana Okon Umana, paid a courtesy call on his counterpart at the NPA, Mrs Hadiza Bala Usman, at the NPA head office on the Marina, Lagos.
Briefing Mrs Usman on the series of reforms and progress in the free zones since he took over as chief executive officer in September 2016, Mr Umana said more would be achieved with greater support and cooperation of the NPA.
He proposed a partnership agreement in which the NPA would cede lands to OGFZA in the nation's seaports hosting oil and gas free zones to free up access to land for investors in the form of subleases.
Suggesting that the proposal should be formalized with an MOU, Mr Umana explained that OGFZA would administer such leaseholds in collaboration with the NPA.
He emphasized that collaboration between OGFZA and the NPA on land use and other policy issues would have positive impact on the ease of doing business in the free zones in line with the policy thrust of the Federal Government.
The NPA Managing Director, Mrs Usman, commended the managing director of OGFZA on his efforts to sanitize the free zones by insisting that all licensees comply with extant laws and regulations and pledged unflinching support to OGFZA in the bid to realise the full objectives and potential of the oil and gas free zones.
She expressed full support for Mr Umana's position that OGFZA and NPA needed to strengthen their collaboration to ensure that a level playing field is provided for all licensees and concessionaires.
She pledged to direct port managers in the nation's seaports to work more closely with OGFZA, promising ever ready support to new and existing investors in the free zones with regard to approval for facility upgrade and other material need.
In particular, she said the Notore Channel would be dredged to boost economic activities in Onne Oil and Gas Free Zone.
Currency Swap Will Stabilise, Strengthen Economy—Buhari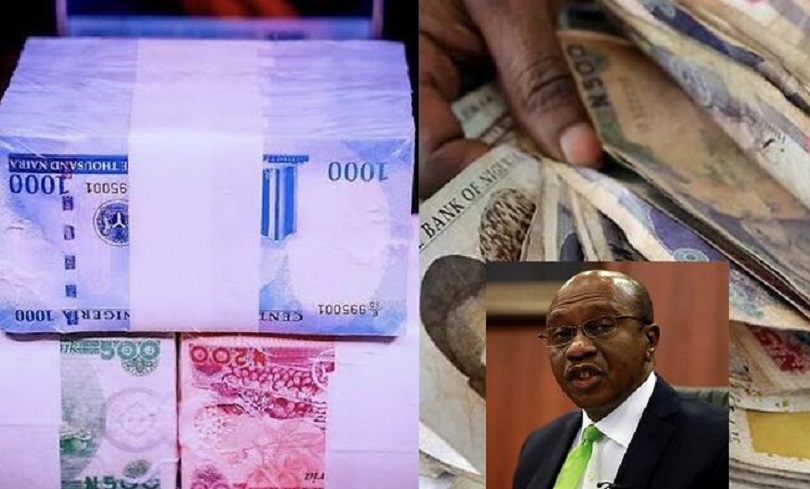 By Modupe Gbadeyanka
President Muhammadu Buhari has assured Nigerians that the currency swap policy of the Central Bank of Nigeria (CBN) would be beneficial to the country.
In a statement posted on Saturday night via the verified Twitter handle of the presidency, @NGRPresident, it was emphasised that the policy was not meant to make the citizens undergo undue hardship but to tackle corruption, currency counterfeiting and others.
According to the statement, the changing of the old Naira notes to the new ones will stabilise and strengthen the country's economy.
In October 2022, the central bank said it was redesigning the N200, N500, and N1,000 notes and gave Nigerians till Tuesday, January 31, 2023, to deposit the old notes as they would no longer be legal tender.
Many Nigerians have called on the CBN to extend the deadline, while the candidate of the ruling All Progressives Congress (APC), Mr Bola Tinubu, believes that the policy was aimed at frustrating his chances of winning the presidential election on February 25, 2023.
But Mr Buhari "assured that government will ensure that citizens are unharmed in their businesses and no disruption is caused to the entire supply chain arising from the currency swap due to end shortly."
Reacting to reports of long queues of people waiting for hours for their turn to deposit old notes and get new ones, triggering public anger and opposition's criticism, "the President reiterated that the currency changes were aimed at people hoarding illicit funds and not the common man and that it had become necessary to prevent counterfeits, corruption, and terrorist funding. This, he assured, will stabilize and strengthen the economy."
"While taking note that the poorest section of society is facing hardship as they often keep hard cash at home for various expenses, President Buhari gave strong assurances that the government will not leave them to their own fate.
"He reiterated that a number of initiatives by the CBN and all commercial banks are underway to speed up distribution of the new notes and do all that is necessary to forestall cash squeeze and chaos."
Guinness, MTN, Access Holdings, Others Crash Stock Market by 0.18%
By Dipo Olowookere
The Nigerian Exchange (NGX) Limited depreciated by 0.18 per cent on Friday as investors sold off shares of Access Holdings, Guinness Nigeria, Cadbury Nigeria, MTN Nigeria and seven others.
Cutix ended as the worst-performing stock after it topped the losers' chart, with a price depreciation of 8.11 per cent to close at N2.04. International Breweries lost 6.12 per cent to settle at N4.60, GlaxoSmithKline fell by 4.41 per cent to close at N6.50, Access Holdings declined by 4.26 per cent to N9.00, and Guinness Nigeria dropped 3.71 per cent to end at N70.00.
On the flip side, CAP topped the gainers' chart after it grew by 9.83 per cent to N19.55, Northern Nigerian Flour Mills expanded by 9.76 per cent to N6.75, Japaul increased by 9.68 per cent to 34 Kobo, Tripple Gee improved by 9.38 per cent to N1.05, and Cornerstone Insurance rose by 9.26 per cent to 59 Kobo.
Despite the loss, at the close of business, the market breadth ended positively with 24 price gainers and 11 price losers, indicating a strong investor sentiment.
From the analysis, the bearish outcome was triggered by the poor performance of the consumer goods and the banking sectors, which lost 0.39 per cent and 0.03 per cent, respectively.
However, the insurance space appreciated by 0.36 per cent, the energy sector went up by 0.13 per cent, and the industrial goods counter closed higher by 0.01 per cent.
When the market closed for the day, the All-Share Index (ASI) went down by 95.08 points to 52,657.88 points from 52,752.96 points, and the market capitalisation dropped N52 billion to N28.681 trillion from N28.733 trillion.
On the last trading session of the week, investors transacted 171.1 million shares valued at N2.3 billion in 3,599 deals compared with the 139.7 million worth N2.0 billion traded in 3,549 deals on Thursday, indicating an increase in the trading volume, value and the number of deals by 22.48 per cent, 15.00 per cent, and 1.41 per cent, respectively.
Fidelity Bank finished the day as the most active stock as it transacted 26.7 million units, with Chams trading 17.8 million units. FBN Holdings exchanged 15.1 million equities, Japaul sold 9.1 million shares, and GTCO transacted 8.7 million stocks.
Naira Trades N461.75/$1 at I&E, N760/$1 at P2P, N750/$1 at Parallel Market
By Adedapo Adesanya
The Nigerian Naira depreciated against the United States Dollar in the Investors and Exporters (I&E) window of the foreign exchange market on Friday by 50 Kobo or 0.11 per cent to close at N461.75/$1 compared with the exchange rate of N461.25/$1 on Thursday.
This was caused by FX demand pressure on the Naira during the trading session as people with the local currency made efforts to offload the higher denominations of N200, N500, and N1,000 ahead of the January 31 deadline of the Central Bank of Nigeria (CBN).
Yesterday, the value of forex transactions in the official window closed at $97.67 million, in contrast to the $45.16 million recorded in the preceding trading day, indicating an increase of 116.3 per cent or $52.51 million.
However, in the Peer-to-Peer (P2P) arm of the FX market, the domestic currency appreciated against its American pair by N2 to trade at N762/$1, in contrast to Thursday's value of N764/$1.
Also, in the parallel market, the local currency appreciated against the greenback yesterday by N2 to sell at N750/$1 versus the previous day's exchange rate of N752/$1.
In the interbank window, the Nigerian currency closed flat against the Pound Sterling and the Euro during the session at N567.45/£1 and N500.73/€1, respectively.
Meanwhile, in the crypto market, it was another good day for investors as most of the tokens monitored by Business Post closed higher, with Bitcoin (BTC) rising above $23,000 on Friday as traders awaited next week's Federal Open Market Committee (FOMC) decision on interest rates and any hints policymakers may drop about when their hiking campaign might end.
The largest cryptocurrency by market capitalisation gained 1.2 per cent yesterday to trade at $23,096.01, as its rival, Ethereum (ETH), moved up by 1.6 per cent to $1,596.65.
Cardano (ADA) climbed higher by 4.3 per cent to finish at $0.3883, Dogecoin (DOGE) grew by 2.9 per cent to $0.0874, Solana (SOL) jumped by 2.3 per cent to trade at $24.42, Litecoin (LTC) appreciated by 1.9 per cent to quote at $88.58, Binance Coin (BNB) nudged up by 1.5 per cent to $307.42, and Ripple (XRP) rose by 1.2 per cent to $0.4106, while the US Dollar Tether (USDT) and Binance USD (BUSD) closed flat at $1.00 each.
Latest News on Business Post