Oil Rises Despite High US Inventories, Inflation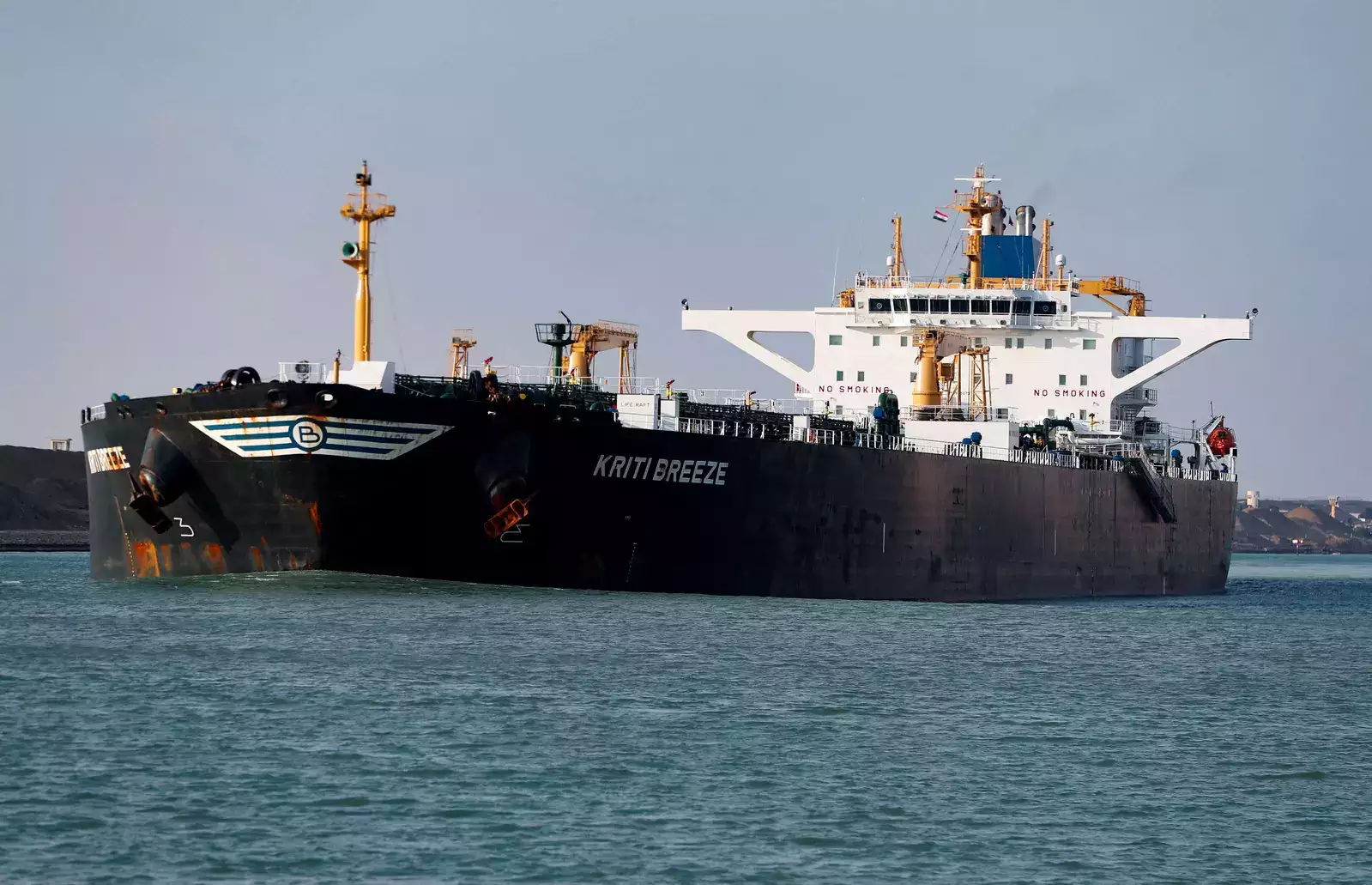 By Adedapo Adesanya
The prices of oil rose modestly on Wednesday even after crude inventories increased and inflation figures jumped in the United States, the world's largest oil producer.
Brent crude settled up by 8 cents at $99.57 a barrel, while US West Texas Intermediate (WTI) crude gained 46 cents to trade at $96.30 a barrel.
US oil inventories rose more than expected despite expectations of the tightness in markets. According to the Energy Information Administration (EIA), US commercial crude stocks increased by 3.3 million barrels versus expectations for a modest draw in stocks.
Also, US consumer prices accelerated to 9.1 per cent in June as gasoline and food costs remained elevated, cementing the case for the Federal Reserve to hike interest rates by 75 basis points later this month.
The US Dollar index hit a 20-year-high on Wednesday, which makes oil purchases more expensive for non-U.S. buyers.
Renewed COVID-19 curbs in China have also weighed on the market, as Chinese imports of crude dropped to their lowest in four years in June.
Shanghai and some other Chinese cities started enacting fresh COVID-19 restrictions ranging from business shutdowns to broader lockdowns in an effort to control the spread of the latest coronavirus variant.
Due to these developments, demand issues are catching up to high prices.
Global oil demand is expected to rise by 1.7 million barrels per day this year compared to 2022, the International Energy Agency (IEA) said on Wednesday.
The agency revised downward its demand growth estimate by 100,000 barrels per day on the back of high prices weighing on consumption.
"Higher prices and a deteriorating economic environment have started to take their toll on oil demand, but strong power generation use and a recovery in China are providing a partial offset," the agency said in its closely-watched Oil Market Report (OMR) published yesterday.
Total global oil demand is expected to average 99.2 million barrels per day in 2022, up by 1.7 million barrels per day compared to 2021, the IEA said in its July forecast.
As an embargo on Russian oil from the European Union is set to come into full force at the end of the year, the oil market may tighten once again.
Also, with readily available spare capacity running low in both the upstream and downstream, it may be up to demand-side measures to bring down consumption and fuel costs, said IEA.
Market Gains N261bn as Banking, Industrial Goods Stocks Enjoy Patronage
By Dipo Olowookere
The Nigerian Exchange (NGX) Limited rebounded by 0.90 per cent on Wednesday on the back of renewed bargain-hunting across the main sectors of the stock market.
An improved investor risk appetite contributed to the return of the bulls to the ecosystem in the midweek session as investors were impressed with the Zenith Bank dividend announcement and the return of Oando to profitability, triggering the demand for the stock.
As a result, Oando topped the gainers' chart after it chalked up 9.84 per cent to trade at N4.91, Caverton rose by 8.08 per cent to N1.07, Ikeja Hotel appreciated by 7.77 per cent to N1.11, Transcorp improved by 7.14 per cent to N1.50, and Dangote Cement jumped by 5.07 per cent to N290.00.
On the flip side, May & Baker topped the losers' log after its value went down by 8.70 per cent to N4.20, Consolidated Hallmark Insurance dropped 8.06 per cent to trade at 57 Kobo, RT Briscoe shed 7.69 per cent to quote at 24 Kobo, FTN Cocoa decreased by 7.14 per cent to 26 Kobo, and CAP slumped by 5.79 per cent to N17.90.
Business Post reports that the price movement index revealed that investor sentiment was strong as the market breadth was positive, with 22 appreciating stocks and 14 depreciating shares.
This was buoyed by buying pressure, resulting in the industrial goods, banking, and consumer goods counters closing higher yesterday by 2.69 per cent, 1.97 per cent, and 0.12 per cent, respectively.
However, the insurance space went down by 0.76 per cent, and the energy sector remained unchanged despite the gains posted by Oando.
At the close of business, the All-Share Index (ASI) increased by 479.17 points to 53,603.80 points from 53,124.63 points, and the market capitalisation grew by N261 billion to N29.201 trillion from N28.940 trillion.
Investors were busy in the midweek session, resulting in the activity chart closing in green, with the trading volume, value and the number of deals rising by 16.36 per cent, 56.14 per cent, and 27.19 per cent apiece.
This was because traders exchanged 236.1 million equities worth N3.3 billion in 3,906 deals compared with the 202.9 million equities worth N2.1 billion traded in 3,071 deals on Tuesday.
Transcorp was the most active stock as it traded 91.4 million units, Zenith Bank transacted 27.1 million units, GTCO exchanged 22.1 million units, UBA sold 16.6 million units, and Sterling Bank traded 12.0 million units.
Oando Bounces Back to Profitability, Posts N34.7bn Profit in 2021
By Dipo Olowookere
After swimming in troubled waters for years, Oando Plc, an indigenous oil company, has bounced back to profitability, recording a profit after tax of N34.7 billion in the 2021 fiscal year compared with the loss after tax of N140.7 billion posted in the 2020 accounting year.
This improvement in the net profit was buoyed by a higher operating profit and an increase in finance income to N44.1 billion from N9.3 billion in 2020.
It was observed that the operating profit rose to N78.7 billion in 2021 from an operating loss of N74.3 billion in the previous reporting year, primarily driven by higher revenue as well as a net reversal of asset impairments totalling N112.1 billion.
In the 2021 financial statements presented to the Nigerian Exchange (NGX) Limited, the company said its revenue revved up by 51 per cent to N722.5 billion from the N477.1 billion achieved in the preceding year.
This was triggered by high product prices, with realized average crude oil price increasing by 105 per cent to $70.12 per barrel from $34.21 per barrel a year earlier.
Also, natural gas rose by 40 per cent to $9.96/boe from $7.13/boe, and NGL jumped by 27% to $6.98/boe from $5.48/boe.
In the year, Oando reported a 40 per cent shortfall in its upstream production to 26,775boe/day from 44,550boe/day, while the downstream achieved an 8 per cent rise in traded crude oil volumes of 17.4 million versus 16.1 million in FYE 2020, as traded refined petroleum products surged by 39 per cent to 962,370 MT from 694,653 MT.
"2021 was defined by contrasting themes for Nigerian oil producers, with buoyant oil prices tempered by an increasingly challenging local operating environment.
"Bullish oil prices throughout the year saw us record a 105 per cent increase in average realized oil sale price whilst a surge in militancy and sabotage across the Niger Delta resulted in a 40 per cent decline in average hydrocarbon production compared with 2020," the chief executive of Oando, Mr Wale Tinubu, said.
Commenting further on the unaudited results, he said, "Despite the challenges, a strong revenue performance, coupled with the refund of a long-standing receivable, contributed to a net profit of N34.7 billion."
"As we continue to drive the growth of our existing businesses whilst also exploring creative solutions towards curbing the incessant pipeline sabotage incidences that continue to plague our local industry, we are also committed to investing in climate-friendly and bankable energy solutions via Oando Clean Energy Limited, thus expanding our portfolio from oil and gas to include non-fossil energy solutions. We will continue to update our esteemed shareholders as progressive developments are made in the coming year," Mr Tinubu added.
NGX CEO Lauds Geregu Power's Significant Impact on Stock Market
By Dipo Olowookere
The chief executive of the Nigerian Exchange (NGX) Limited, Mr Temi Popoola, has heaped praises on Geregu Power Plc for its positive impact on the local stock market.
Speaking on Tuesday at the closing gong ceremony to commemorate the first Annual General Meeting (AGM) of the organisation as a listed company on the exchange, Mr Popoola said the power-generating firm had boosted the value of the trading platform since its listing last year.
"It (Geregu Power) has also contributed significantly to the volume of trades done on the market since its listing," he said, commending the board for instituting best practices in corporate governance and playing a leading role in the country's power sector.
Since its listing on NGX, Geregu Power has added more than N800 billion in market capitalisation to the bourse as the market continues to price up its shares amid strong revenue generation and dividend yields.
Also, Mr Popoola pointed out that the company exhibited quality corporate governance, as "Geregu was one of the first set of listed companies to file their annual reports on the exchange."
In his remarks, the Chairman of Geregu Power, Mr Femi Otedola, thanked the NGX for providing a platform for listed companies to source cheaper funds from the capital market.
"We promise to sustain our partnership for many years to come and reiterate our commitment to best practices of corporate governance," the billionaire businessman said, as the chief executive of the power firm, Mr Akin Akinfemiwa, also restated the company's dedication to positioning itself to be more valuable to shareholders and the business community at large.
On his part, the Chairman of NGX Group, Mr Umar Kwairanga, commended Mr Otedola for his longstanding contributions to the capital market, expressing optimism that the listing of Geregu Power as the first power-generating firm and its experience in the capital market would encourage other players in the sector to come and list on NGX.
Also, the chairman of NGX Limited, Mr Abubakar Mahmoud, represented by a Director at NGX, Mrs Angela Adebayo, said, "It is our hope that NGX and Geregu Power would continue to work together to sustain our partnership and consolidate our shared values for improved outcomes that will be beneficial to the market and the Nigerian economy."
Latest News on Business Post