Orange, MTN Scale up Mobile Financial Services Across Africa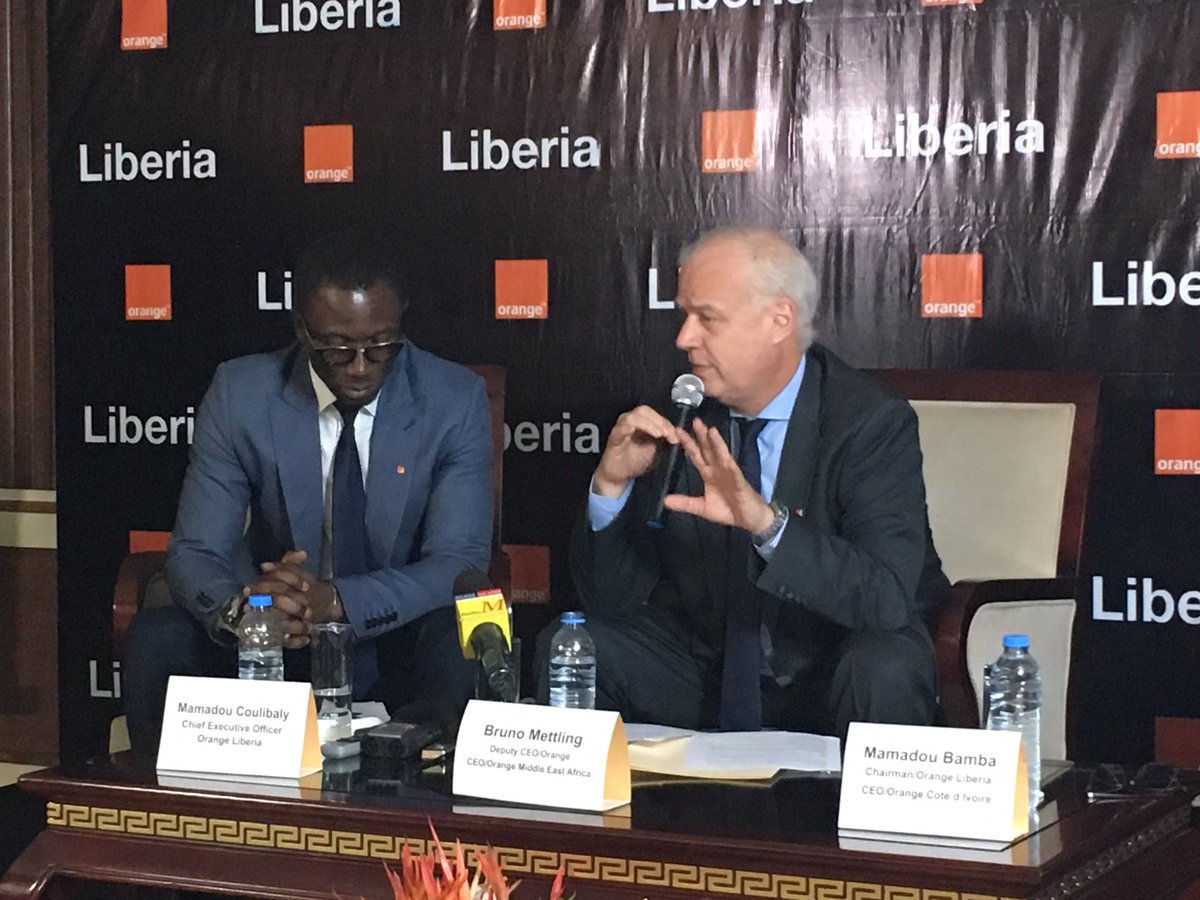 By Dipo Olowookere
Two of Africa's largest mobile operators and mobile money providers, Orange Group and MTN Group, have announced a joint venture to enable interoperable payments across the continent.
The new platform, Mowali, a mobile wallet interoperability, makes it possible to send money between mobile money accounts issued by any mobile money provider, in real time and at low cost.
Mowali will immediately benefit from the reach of MTN Mobile Money and Orange Money, bringing together over 100 million mobile money accounts and mobile money operations in 22 of sub-Saharan Africa's 46 markets.
Mowali is ready to enable interoperability between digital financial service providers beyond MTN and Orange operations and markets, to support the existing 338 million mobile money accounts in Africa.
Mowali is a digital payment infrastructure that connects financial service providers and customers in one inclusive network. It functions as an industry utility, open to any mobile money provider in Africa, including banks, money transfer operators and other financial service providers.
The objective of Mowali is to increase the usage of mobile money by consumers and merchants.  Mowali enables money to circulate freely between mobile money accounts from any operators in all countries.
From the customer's point of view, this means "I can pay or receive money anywhere from my mobile account regardless of my operator". The system will unlock further innovation in the digital financial space within the continent.
According to Chairman and CEO of Orange, Stéphane Richard, "By providing full interoperability between platforms, Mowali will provide an important step forward that will allow mobile money to become a universal means of payment in Africa.
"Increasing financial inclusion through the use of digital technology is an essential element in furthering the economic development of Africa, particularly for more isolated communities. This solution embodies Orange's ambition to be a leading player in the digital transformation of the continent. By joining forces with another of Africa's market leaders, MTN, we aim to accelerate the pace of this transformation in a way that will change the lives of our customers by providing them with simpler, safer and more advantageous services."
"One of MTN's goals is to accelerate the penetration of mobile financial service in Africa, Mowali is one such vehicle that will help us achieve that objective.
"Furthermore, co-operation and partnerships that help us accelerate the pace of development and overcome some of the scale, scope and complexity of challenges that society faces are key.
"This partnership with Orange is therefore an important step in helping us play a meaningful role in supporting the United Nations' Sustainable Development Goals related to eliminating extreme poverty and enhancing socio-economic development in the markets we operate in and beyond. Thus giving our customers access to a bright, digital future," said Rob Shuter, Group President and CEO of MTN.
The GSMA supports the Mowali initiative as interoperability at this scale is a key accelerator for both financial inclusion and Mobile Money usability across Africa.
"Today, there are over 690 million mobile money accounts around the world. Mobile money services have become an essential, life-changing tool across Africa, providing access to safe and secure financial services but also to energy, health, education and employment opportunities. The creation of Mowali will help to further transform mobile financial services throughout the African region. It demonstrates the mobile industry's continued leadership and commitment to driving financial inclusion and economic empowerment through industry collaboration. The GSMA is proud to support its development," said Mats Granryd, Director General, GSMA.
"Interoperability of digital payments has been the toughest hurdle for the financial services industry to overcome, in support of financial inclusion. With Mowali, Orange and MTN deliver a solution that will enable them, and other companies, to scale digital financial services across Africa, faster, to everyone—including the poor," said Kosta Peric, deputy director of Financial Services for the Poor, at the Bill & Melinda Gates Foundation "This is a signal that a new wave of innovation, which can help alleviate poverty and drive economic opportunity, is coming. We're pleased to see an implementation of Mojaloop—an open source payment platform available to operators across the sector—help achieve that."
FAAC Disburses N699.8bn to FG, States, Councils
By Modupe Gbadeyanka
The sum of N699.824 billion was on Friday distributed to the federal, state and local governments by the Federation Accounts Allocation Committee (FAAC).
The funds were from the revenue generated in December 2021 by the federation and shared among the three tiers of government in line with the agreed sharing formula.
Members of the FAAC, which also comprises Commissioners of Finance of the 36 states of the federation, had a virtual meeting to discuss the amount to be shared in January 2022 and at the end of deliberations, it was agreed that N699.8 billion should be disbursed, higher than the N675.946 billion shared in December 2021 by N23.878 billion.
This comprises distributable statutory revenue of N507.267 billion, distributable Value Added Tax (VAT) revenue of N187.409 billion and Exchange Gain of N5.148 billion.
About N30.003 billion was deducted as the cost of collection of the earnings by the various revenue-generating agencies, while N36.643 billion was for the total deductions for statutory transfers, refunds and savings.
A breakdown of the distributed revenue for this month showed that from the N699.8 billion, the federal government was allocated N279.457 billion, states were allotted N221.190 billion, while the local councils were given N163.879 billion, with N35.297 billion shared to the relevant states as 13 per cent derivation revenue.
A further breakdown showed that in the month, the federal government got N248.885 billion from the statutory revenue of N507.267 billion, while states received N126.238 billion, with the local government councils getting N97.324 billion and the relevant states receiving N34.820 billion as 13 per cent derivation revenue.
Last month, the country generated N201.255 billion from value-added tax, N5.080 billion higher than the N196.175 billion raked in November 2021 and from this, N8.050 billion was removed as the cost of collection, while N5.796 billion was allocated to the North East Development Commission (NEDC) and N187.409 billion was shared by the tiers of government.
From this, the federal government took N28.111 billion, states got N93.705 billion, while the local government councils received N65.593 billion.
The total exchange gain for last month was N5.148 billion and the federal government was given N2.461 billion, N1.248 billion and N0.962 billion were shared to the states and local councils respectively, while N0.477 billion was given to the relevant states as 13 per cent derivation revenue.
In a communiqué issued on Friday after the FAAC meeting for this month, it was disclosed that the balance in the Excess Crude Account (ECA) as of January 21, 2022, was $35.368 million.
NGX Trading Indices Sustain Growth as NNFM Further Gains 9.72%
By Dipo Olowookere
The trading indices of the Nigerian Exchange (NGX) Limited further appreciated on Friday by 0.15 per cent on sustained bargain-hunting.
At the close of business, the All-Share Index (ASI) rose by 66.83 points to 45,957.35 points from 45,890.52 points, while the market capitalisation expanded by N36 billion to N24.761 trillion from N24.725 trillion.
During the session, the banking space lost 0.11 per cent, while the industrial goods sector closed flat, with the energy, insurance and consumer goods counters growing by 2.55 per cent, 0.43 per cent and 0.33 per cent respectively.
Unlike the preceding session, trading activities were low yesterday with the trading volume, value and number of deals waning by 67.76 per cent, 92.25 per cent and 13.89 per cent respectively.
A total of 281.6 million shares worth N2.4 billion exchanged hands in 3,739 deals on Friday compared with the 873.5 million shares worth N31.5 billion transacted in 4,342 deals on Thursday.
Transcorp finished the day as the most traded stock with 35.7 million units sold for N38.1 million, followed by Courtville with 31.8 million units sold for N14.4 million.
Sovereign Trust Insurance transacted 26.4 million equities valued at N6.1 million, Access Bank exchanged 22.2 million stocks for N216.9 million, while FBN Holdings traded 18.4 million shares worth N220.2 million.
Business Post reports that investor sentiment remained relatively strong yesterday as the market breadth closed positive with 21 price gainers and 14 price losers.
For the second straight session, Northern Nigerian Flour Mills (NNFM) closed as the best-performing stock with a price appreciation of 9.72 per cent to trade at N7.90.
Courtville gained 9.52 per cent to sell for 46 kobo, Vitafoam improved by 5.46 per cent to N22.20, FTN Cocoa rose by 5.41 per cent to 39 kobo, while Seplat grew by 4.86 per cent to N755.10.
The worst-performing stock was Regency Assurance because of the 4.55 per cent loss it posted at the exchange on Friday, closing at 42 kobo.
Sovereign Trust Insurance lost 4.00 per cent to trade at 24 kobo, Sunu Assurances depreciated by 3.13 per cent to 31 kobo, Honeywell Flour fell by 3.03 per cent to N3.20, while Custodian Investment dropped 2.76 per cent to N7.05.
Tough Times Await Promoters of Unregistered Investment Schemes
By Dipo Olowookere
Promoters of Ponzi schemes and unregistered investment schemes in Nigeria may soon be in big trouble if the law being proposed by the National Assembly is passed into law and signed by the President.
On Thursday, a bill to amend the Investment and Securities Act 2007, sponsored by Mr Babangida Ibrahim, representing MalumFashi/Kafur Federal Constituency in Katsina State at the House of Representatives, scaled the second reading.
The amendment is titled A Bill for an Act to Repeal the Investments and Securities Act, 2007 and Enact the Investments and Securities Bill to Establish Securities and Exchange Commission as the Apex Regulatory Authority for the Nigerian Capital Market as well as Regulation of the Market to ensure Capital Formation, the Protection of the Market to ensure Capital Formation, the Protection of Investors, Maintain Fair, Efficient and Transparent Market and Reduction of Systematic Risk; and for Related Matters.
The bill intends to combat the menace of Ponzi schemes and ensure that the Securities and Exchange Commission (SEC) is well equipped to stem the tide.
According to Mr Ibrahim, there has been a lot of complaints by Nigerians on the activities of these schemes that promise unreasonably high returns and at the end of the day, they fleece Nigerians of their hard-earned money hence the need for more regulations to monitor them.
Under the proposed law, 'A bill to repeal the Investment and Securities Act 2007 and to enact the Investments and Securities Act, 2021' which passed the second reading at the floor of the House of Representatives yesterday, SEC will be empowered to address the challenges of Ponzi schemes.
Section 195 (1) of the Bill empowers SEC thus: "The Commission shall have the power to enter and seal up all prohibited schemes and shall obtain an Order of court to freeze and forfeit all assets of such schemes to the Federal Government of Nigeria.
"(2) The cost and expenses incurred under subsection (1) above shall be a first charge from the funds and properties of the illegal scheme including assets of its owners, promoters and or managers, whether acquired legitimately or otherwise.
"(3) For the purposes of this Bill, "prohibited scheme" including those commonly known as a Ponzi or Pyramid scheme means: (a)  Any investment scheme that pays existing contributors with funds collected from new contributors to the scheme promising high returns with little or no risk: i) Whether or not the scheme limits the number of persons who may participate therein, either expressly or by the application of conditions affecting the eligibility of a person to enter into, or receive compensation under the scheme; or ii) Whether the scheme is operated at a physical address or through the internet or other electronic means. (b) Any scheme where participants attempt to make money by recruiting new participants usually where: (i) the promoter promises a high return in a short period of time, and (ii) no genuine product or service is actually sold; or (iii) the primary emphasis is on recruiting new participants
"(4) The promoter(s) and operator(s) of any entity engaged in a prohibited scheme commits an offence and is liable upon conviction to imprisonment for a term of ten (10) years or a fine of N5,000,000 or both".
According to Mr Ibrahim, "The current ISA 2007 is old and we all know a lot has happened between that time and now like technological advancements. The capital market has to be dynamic in today's world in a bid to contribute its quota to national development and that is one of the reasons why we are pushing this."
"A lot of things have happened between that time and now hence the need for an amendment. When that law came into existence we did not have derivatives and commodities markets as we do now, these are some of the issues that are necessitating this amendment.
"The plan is to make this Bill a little bit flexible so some national government can be able to approach the capital market to source for fund either for developmental projects," he added.
Another part of the amendment is to increase the period within which a claim for compensation could be made for the Investor Protection Fund to six years from the date of occurrence of the defalcation, revocation, cancellation, insolvency or bankruptcy of the dealing firm. The period in the current Act is six months.
The objectives of an Investor Protection Fund is to compensate investors who suffer pecuniary loss arising from the insolvency, bankruptcy or negligence of a dealing member firm of a securities exchange; defalcation committed by a dealing member firm or any of its directors, officers, employees or representatives in relation to securities, money or any property entrusted to, or received or deemed received by the dealing member firm in the course of its business as a capital market operator; and revocation or cancellation of the registration of a dealing member firm.
According to the proposed amendment, two new subsections have been introduced to complement the existing provisions on the manner in which a claim to the investor protection fund can be made.
This is a departure from Section 213 (2) of the 2007 Act, which requires a claim for compensation to be made in the first instance to the securities exchange.
In addition, subsection (4) of the Act has been modified to take care of such preconditions for compensation as may have been prescribed by the Board of Trustees.
Specifically, it added that a verified claim must be paid by the investor protection fund to an investor within 14 days of such verification by the securities exchange.
It said, "A claim for compensation under this part of the Bill shall be made in writing to the board of trustees within 6 years from the date of occurrence of the defalcation, revocation or cancellation of the registration of the dealing member firm and insolvency or bankruptcy of the dealing member firm, and any claim which is not so made shall be barred unless the Commission otherwise determines.
"No action for damages shall lie against a securities exchange or against any member or employee of a securities exchange or of a board of trustees or management sub-committee by reason of any notice published in good faith and without malice for the purposes of this section."
Mr Ibrahim expressed the optimism that when the Bill is passed into law, it would empower the SEC with the necessary backing to effectively regulate the capital market and emphasize the independence of the agency in line with the requirements of the International Organization of Securities Commissions (IOSCO).
Latest News on Business Post