Organisers Announce WAIPEC 2017 Speakers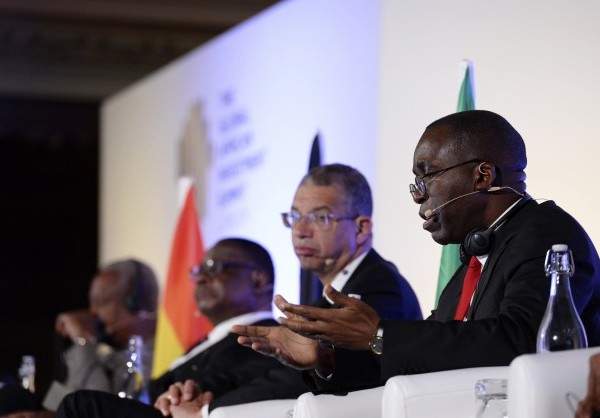 By Modupe Gbadeyanka
The Petroleum Technology Association of Nigeria (PETAN) has announced the first set of speakers to feature on the programme at the West African International Petroleum Exhibition and Conference 2017 (WAIPEC), a three day major platform for the oil and gas industry, taking place on February 21 to 23at the Eko Convention Centre, Lagos.
Industry leaders and expert speakers have been drawn from key stakeholders involved in the oil and gas industry in Nigeria to lead discussions and provide invaluable insight at WAIPEC 2017.
These include Dafe Stephen Sejebor – Group General Manager, National Petroleum Investment Management Services (NAPIMS); Engr Simbi Kesiye Wabote – Executive Secretary, Nigerian Content Development and Monitoring Board; Tunde Adelana – Director, Nigerian Content Development and Monitoring Board; Bayo Ojulari – Managing Director, Shell Nigeria Exploration and Production Company (SNEPCo).
Others are Tony Attah – Chief Executive Officer and Managing Director, Nigeria LNG Limited; Austin Ojunekwu Avuru – Chief Executive Officer, SEPLAT; Dada Thomas – Chief Executive Officer, Frontier Oil Limited; Ademola Adeyemi Bero – Managing Director, FIRST Exploration & Petroleum Development Company; Engr Charles Chiedu Odita – Managing Director, Midwestern and Emeka Ene – Chief Executive Officer, Oildata Energy Group.
Also to speak at the event are Dr Layi Fatona – Managing Director, Niger Delta Exploration & Production Plc; Abdulrazaq Isa – Chairman, Waltersmith Petroman Oil Limited; Ahmadu Kida Musa – Deputy Managing Director, TOTAL Exploration and Production; Ifeanyi Nwagbogu – Group Managing Director, Schlumberger; Chiedu Oba – General Manager, National Content, Shell Nigeria Exploration & Production Company Limited (SNEPCo) and Olusoga Oduselu – General Manager, Nigeria Content, Chevron Nigeria
In addition, sessions will be held by members of PETAN's executive board including chairman Bank Anthony Okoroafor, Geoff Onuoha, Ranti Omole and Gbolahan Lawal.
WAIPEC's first class conference programme will lead on unlocking strategic value – leveraging innovation, best practices and technology to grow West Africa's energy industry, through a series of plenary and industry panel sessions and topical presentations.
As PETAN chairman, Bank Anthony Okoroafor explains; 'PETAN has commissioned this event WAIPEC to provide the oil and gas sector with a much-needed business platform to showcase expertise and discuss opportunities. WAIPEC is strategically located in the heart of the commercial area to facilitate access, and is very much organised by the industry for the industry.'
PETAN is delighted with the response of the major industry players in getting behind what is effectively its event and would like to particularly acknowledge the significant contributions made by WAIPEC's platinum sponsors; Shell Nigeria Exploration & Production Company and the other key sponsors; Marine Platforms, First E&P, Lee Engineering and Aveon Offshore.
Alongside the conference, the international exhibition, which is free to attend to qualifying individuals, is attracting an increasing number of specialised companies who will be showcasing their latest products and services, including many international and regional energy companies and service providers, regional and national oil companies.
Stocks Gain 0.14% as Zenith Bank Dividend News Buoys Interest
By Dipo Olowookere
The renewed interest in Nigerian stocks continued on Wednesday, contributing to the 0.14 per cent growth seen at the market during the session.
The news that Zenith Bank has proposed the payment of N2.70 final dividend on Tuesday has continued to make investors take a good look at Nigerian Stock Exchange (NSE).
Business Post reports that at the close of transactions yesterday, Zenith Bank was the most traded stock, transacting 154.6 million units worth N4.1 billion.
GTBank exchanged 48.8 million shares for N1.5 billion, FBN Holdings transacted 25.3 million equities worth N185.6 million, Transcorp traded 25.1 million stocks for N23.4 million, while United Capital sold 22.0 million shares for N136.8 million.
At the close of business, a total of 469.6 million shares worth N7.1 billion were traded in 5,470 deals compared with the 338.0 million stocks worth N3.9 billion transacted in 5,232 deals the preceding session, indicating a rise in the trading volume, value and number of deals by 38.94 per cent, 84.15 per cent and 4.55 per cent respectively.
The energy sector was the biggest riser by sector, gaining 0.79 per cent, followed by the banking space, which rose by 0.77 per cent and the industrial goods sector, which appreciated by 0.22 per cent.
However, the insurance counter depreciated by 1.87 per cent, while the consumer goods index declined by 0.32 per cent.
When trading activities were wrapped up for the day, the All-Share Index (ASI) increased by 56.44 points to settle at 40,221.30 points in contrast to 40,164.86 points of the previous day, while the market capitalisation gained N29 billion to close at N21.044 trillion versus Tuesday's N21.015 trillion.
On the price movement chart, news that a shareholder obtained a court order to free Oando Plc from the claws of the Securities and Exchange Commission (SEC) buoyed its share price by 10.00 per cent to N3.41 per share.
ABC Transport gained 9.38 per cent to settle at 35 kobo per unit, Japaul rose by 9.23 per cent to 71 kobo per share, Royal Exchange grew by 8.70 per cent to 25 kobo per unit, while Academy Press appreciated by 7.89 per cent to 41 kobo per share.
On the flip side, Lasaco Assurance continued its downward trend with a 9.49 per cent loss to finish at N1.24 per share and was followed by Consolidated Hallmark Insurance, which fell by 8.33 per cent to trade at 33 kobo per unit.
Cornerstone Insurance went down by 7.81 per cent to 59 kobo per share, Flour Mills lost 6.94 per cent to finish at N28.85 per unit, while Wapic Insurance fell by 6.90 per cent to 54 kobo per share.