Digital Financial Services Takes Centre Stage at CashlessAfrica Awards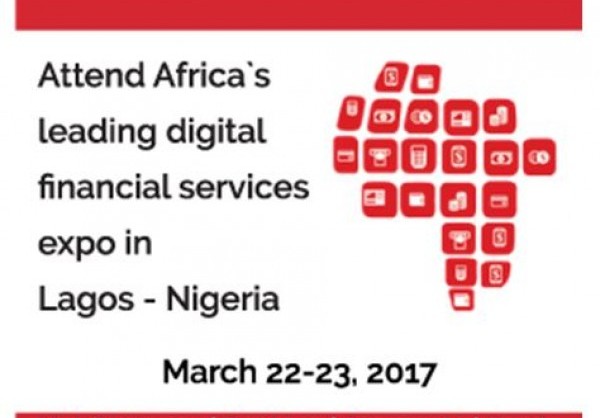 By Modupe Gbadeyanka
The CashlessAfrica 2017 awards are dedicated to acknowledging creativity, commitment and excellence in the digital financial services industry across Africa.
The awards honour the best of the breed across all sectors and segments covering financial technology providers, mobile network operators, financial institutions, mobile money providers, card services, financial institutions, application providers, regulators, microfinance organizations and individuals in the ecosystem in Africa and beyond.
The judging takes place in early March 2017, and winners are announced at the CashlessAfrica conference in March 2017 in Lagos – Nigeria.
Award entry is open to all stakeholders in the digital financial services industry with at least one active deployment or on-going partnerships in the Africa market. It is open to remittance providers, financial institutions, mobile financial services providers, microfinance entities, mobile network operators, independent firms, card processors and others.
Entries are free and can be submitted directly by the organization or partners. All entries must be received by 6pm GMT, February 28, 2017.
Submitted entries are welcomed in the following categories:
    Financial Inclusion Product of the Year
    Micro Finance Enabler Platform
    Remittance Enabler Platform
    Best MobileMoney Product Innovation
    E-Commerce Service Provider of the Year
    Best Mobile Mobile Money Service
    Best Low Cost Remittance Provider
    Best FinTech Start-Up
    Best Digital Travel Product / Service
    Remittance Personality of the Year
    FinTech Thought Leadership Award
    E-Product of the Year
    FinTech Product Innovation
    Innovation in E-Lending
    Best Agency Banking Provider
    Innovation in MobileMoney
    Innovation in Digital Banking
    Best FinTech-Bank Collaboration of the Year
    Best Money Transfer Company
    Insure-Tech Startup of the Year
    Best E-Travel Service
    Best Payment Gateway Provider.
All those interested in applying or finding out more about the completion are encouraged to visit http://CashlessAfrica.com/awards.The application period will run until 28th February 2017.
During the main expo, leading thought leaders and panelists in the digital financial services ecosystem in Africa and beyond will address the issues around 'The future of financial services' at the two-day event taking place at the Lagos Oriental hotel, Lagos.
New FX Policy Will Cut Cost Burden of Remitting Funds—CBN
By Dipo Olowookere
The Central Bank of Nigeria (CBN) has explained the reason it came up with a new foreign exchange (FX) policy on diaspora remittances.
On Saturday, the apex bank, under the leadership of Mr Godwin Emefiele, announced a new forex promo tagged CBN Naira 4 Dollar Scheme, an incentive for senders and recipients of International Money Transfers.
The campaign, which will last for two months from March 8 to May 8, 2021, will enable "all recipients of diaspora remittances through CBN licensed IMTOs [to] be paid N5 for every $1 received as remittances inflow."
After the circular was issued, the central bank explained the reason behind the policy, noting that it was to make it possible for Nigeria to tap into the booming remittances industry.
The apex bank said a forecast by PwC suggests that Nigeria's remittance flows could reach $34.89 billion by 2023 and to meet this target, there must be channels put in place.
"This can only be accomplished if remittance infrastructure improves and if the right policies are put in place," the central bank explained in a separate post.
It further said this new policy was also in line "with the global trend [as] Nigeria aspires to ensure that remittance flows and diaspora investments become a significant source of external financing."
The apex bank expressed optimism that the rebate of N5 for every $1 of fund remitted to Nigeria "will help to make the process of sending remittance through formal bank channels cheaper and more convenient for Nigerians in the diaspora."
It also noted that the "new FX policy will create an easier, more flexible, and more transparent, system of remittance administration, it will greatly enhance the benefits of diaspora remittances in supporting investments and growth in Nigeria."
"[The] policy on the administration of remittance flows is aimed at increasing the transparency of remittance inflows, reducing rent-seeking activities, and providing Nigerians in the diaspora with cheaper and more convenient ways of sending remittances to Nigeria," it added.
Concluding, the CBN said, "The use of reimbursements of remittance fees has been critical in supporting improved inflow of remittances to countries in South Asia and in improving their balance of payments position following the COVID-19 pandemic."
Business Post reports that since the new policy was announced yesterday, some economists have suggested that the apex bank was in desperate need of Dollars.
In recent time, the price of crude oil, Nigeria's main source of FX earnings, has been on the rise, trading close to $70 per barrel at the global market.
In the 2021 budget signed into law by President Muhammadu Buhari in December 2020, the crude oil benchmark price was $40 per barrel, implying that Nigeria is earning more than it projected.
However, instead of the nation's external reserves to rise as a result of more FX inflows from oil sales, the account balance is shrinking. The FX reserves currently stand at $34.9 billion as against $35.1 billion on February 26, 2021.