Power Crisis: 3 Nigerian Engineers Make Major Breakthrough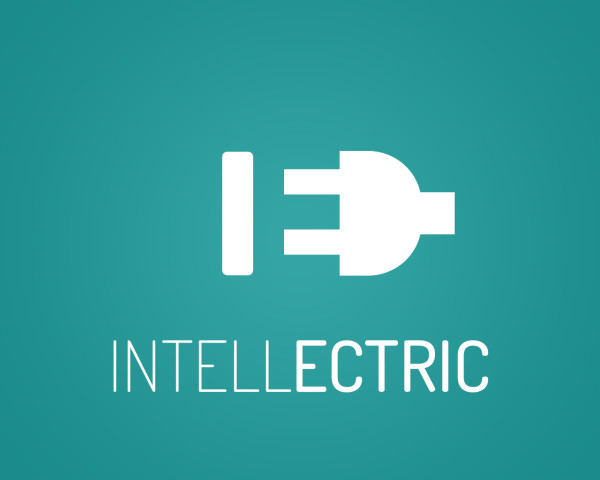 By Dipo Olowookere
Three graduates of Covenant University, Ota, Ogun State have come up with what might finally solve the age-long power supply crisis in Nigeria.
The three young men; Adeyinka Amurawaiye, Oluwaseyi Oguntade and Segun Busari have, through their company, Intellectric Systems, designed solar-based renewable energy prototypes, which consumers do not even have to own to use.
At the moment, consumers, beset by poor power supply on the one hand and the noise and pollution of generators on the other, are forced to buy tons of heavy-duty batteries and acres of solar panels with inverters for their energy needs, which do not come cheap.
Team leader of Intellectric, Adeyinka, recalled how they started what might turn out to be Nigeria's first pay-as-you-go solar-power system.
He said, "Seyi and I had previously discussed the non-uniformity that exists in the renewable alternative power market. We agreed that the reason why people don't buy from solar and battery systems was that there was no proper and simple enough standards on what to expect. We also asked ourselves how we could make the system cheaper for consumers."
Even when Adeyinka, Seyi and Segun saw what they thought was a market gap, they still spent weeks contemplating their next move. Their engineering minds (Adeyinka studied Chemical Engineering, while Seyi and Segun studied Computer Engineering) were restless, but thanks to a chance programme Adeyinka watched on Bloomberg TV, they held back from jumping the gun. They decided to test the market first.
"Something struck me from the programme," Adeyinka said. "I discovered a business strategy we could use to enter the market. We could promise to cut the consumer's energy bill from the first month and, instead of making them buy and own batteries, panels and all the paraphernalia, rent it to them for a monthly flat rate."
Adeyinka and his friends carried out a market survey, covering bank managers, frozen food sellers and shop owners, and the idea was well received.
They pooled their savings, but had barely finished the first prototype when they ran out of cash. They approached an investor for N5 million, who asked for proof of concept and when they told him it was still work in progress, he gave them N870,000 with which they produced a prototype that could generate 3.5kva – enough to light up an average three-bedroom flat with television and perhaps a medium-sized fridge, depending on the rating.
Intellectric Systems' solar-power system is like the normal solar and battery system with an inverter supplying the final output of power. The difference, however, is that the entrepreneurs have embedded proprietary electrical circuits in their own system.
The standard prototype, which according to Adeyinka is able to generate 5kva of power, also requires fewer batteries and panels to operate. And under the company's "rent a solar power" option, the consumer does not have to "own" the system to enjoy the service.
Adeyinka said, "Our intention is to focus on users who are currently spending a lot of money on power. We would like to help them save up to 30 percent of their monthly bills right from the first month. We would start with small businesses."
As the product nears market launch, Adeyinka and his partners have spent the last two months testing the system. He said experts in the different components have also been invited to review the prototype, which will soon be subjected to further stress and field tests.
With a smile, Adeyinka said, "We're coming into the play with a 24-hour system. It is not expected to discharge. It's an autonomous system that uses solar power to make things sustainable."
The billing system will also be different. It will be a flat rate on the capacity installed in the building – the higher the capacity, the higher the rate.
The currents of the journey have not been without their high-tension moments.
"People in Nigeria are used to seeing finished products, which are usually imported," Adeyinka remarked. "When we tell potential investors that we have working prototype just about to enter the market, it doesn't make sense to them. That is a major barrier."
A number of failed experiments also gave the team sleepless nights. "Those were our lowest moments," he said.
Out of the ashes of those failures, however, Intellectric Systems has grown and Adeyinka and his teammates have also grown with it.
Looking to the future, Adeyinka said: "We expect the business to contribute up to 500kva of stable electricity to the country through different private applications in the next three to five years. We're in a major growth industry and we're playing for the long term."
Source: Youth Enterprise With Innovation in Nigeria Connect.
NGX Upgrades Price Stock Group of Eterna
By Dipo Olowookere
The price stock group of Eterna Plc has been moved upward by the Nigerian Exchange (NGX) Limited, Business Post reports.
In a regulatory notice on Monday, the bourse noted that it upgraded the stock category of the energy company from a low-price stock group to a medium-price stock group.
This action, according to the exchange, was necessitated after the stability in the price of the company's equities within four of the last six months in the new price category, in line with its price methodology framework.
"Equity securities of quoted companies on the exchange (NGX) are classified into three stock price groups or categories; high-priced, medium-priced, and low-priced stocks, based on their market price.
"In this regard, securities must have traded for at least four out of the most recent six-month period within a stock price group's specified price band to be classified into the category.
"Accordingly, a review of Eternal Plc stock price and trade activities over the most recent six-month period provides the basis for reclassifying the security from the low-priced stock group to the medium-priced stock group.
"This reclassification also necessitates the attendant change in the tick size change from N0.01 kobo to N0.05 kobo, in line with Rule 15.29: Pricing Methodology, Rulebook of the exchange, 2015 (trading license holders' rules)," the statement from the platform stated.
Unlisted Securities Investors Gain N18.29bn in Five Days
By Dipo Olowookere
It was another positive week for unlisted securities investors in Nigeria as they smiled home with N18.29 billion last week on the floor of the NASD over-the-counter (OTC) Securities Exchange.
This was buoyed by the 1.98 per cent week-on-week growth recorded by the alternative bourse in the country during the five-day trading week, which had five stocks closing on the gainers' chart, with none on the opposite table.
Data harvested by Business Post indicated that FrieslandCampina Wamco Nigeria appreciated by 10.44 per cent to settle at N69.00 per unit. UBN Property Gain 7.14 per cent to trade at 75 Kobo per share, Niger Delta Exploration and Production improved by 6.95 per cent to N200.00 per unit, Geo-Fluids rose by 6.12 per cent to N1.04 per share, and Central Securities Clearing System (CSCS) increased by 3.85 per cent to N13.50 per unit.
In the week, the volume of trades declined by 35.51 per cent to 24.5 million units from 62.6 million units, the number of deals went down by 12.82 per cent to 66 deals from the preceding week's 71 deals, while the value of transactions increased by 122.48 per cent to N96.6 million from N87.6 million.
The most active security for the week by volume was Geo-Fluids, with the sale of 20.0 million units, followed by UBN Property with 3.4 million units. FrieslandCampina traded 581,021 units, CSCS transacted 375,512 units, and VFD Group exchanged 111,104 units.
However, the most active equity by value for the week was FrieslandCampina, with a sale of N38.5 million. VFD Group recorded N27.2 million, Geo-Fluids traded N20.7 million, CSCS transacted 5.1 million, and UBN Property traded N2.6 million.
Data showed that the NASD unlisted securities index (NSI) increased in the week by 13.92 points to 717.15 points from 703.23 points, as the market capitalisation grew by N18.29 billion to N942.35 billion from N924.06 billion.
Nigeria's External Reserves Shed 0.14% to $37.020bn
By Aduragbemi Omiyale
In one week, Nigeria's external reserves depreciated by a marginal 0.14 per cent to $37.020 billion from $37.070 billion in the preceding week.
Data obtained by Business Post from the Central Bank of Nigeria (CBN) disclosed that the balance in the coffers was as of Thursday, February 2, 2023.
The FX balance in the country's purse was supposed to expand during this period when prices of crude oil were relatively stable, but this has not been the case because of low production.
Nigeria relies heavily on the sale of crude oil to earn forex, which is currently scarce in the country, putting the Naira under pressure.
The federal government has blamed low crude oil output on the theft of the commodity and has promised to make efforts to address the issue.
Recall that in August 2022, Nigeria's crude oil production plunged below one million barrels per day (972,394 bpd), the lowest ever in several years.
However, according to the Organisation of Petroleum Exporting Countries (OPEC), the output improved by 171,000 barrels per day in November to 1.186mbpd, though about 700,000 barrels per day less than its quota for the month.
The Minister of Finance, Budget, and National Planning, Mrs Zainab Ahmed, said the federal government plans to improve the country's crude oil production to 1.6 million barrels per day by the first quarter of 2023.
It is believed that this would boost the FX earnings of the nation and bolster the reserves and the local currency in the foreign exchange market.
Last week, the Nigerian Naira depreciated against the United States Dollar on a week-on-week basis by 25 Kobo or 0.05 per cent to N461.50/$1 compared with the preceding week's N461.75/$1.
Latest News on Business Post