Prices of Food, Especially Rice, Will Eventually Fall—Buhari Assures Nigerians
By Modupe Gbadeyanka
Nigerians have been urged to exercise some patience as the growing food production in the country, especially expansion in rice farming, will eventually bring down prices of food, making it more affordable for all.
This appeal was made by President Muhammadu Buhari on Tuesday at the commissioning of the Central Bank of Nigeria (CBN)/Rice Farmers Association of Nigeria (RIFAN) Rice Paddy Pyramids at the Abuja International Trade Fair Complex.
Mr Buhari said the economic diversification policy of his administration, especially through agriculture, was yielding meaningful results as reflected in the Anchor Borrowers' Programme (ABP) of the apex bank launched by him in 2015.
"As a critical policy of the government, the Anchor Borrowers' Programme is expected to catalyse the agricultural productive base of the nation, which is a major part of our economic plan to uplift the economy, create jobs, reduce reliance on imported food and industrial raw materials, and conserve foreign exchange," he said.
The President further said "our gathering here today is no doubt a testament to the fact that the Anchor Borrowers' Programme is working.
"Indeed, these sky-high pyramids which we are gathered here to the commission are part of our commitment at achieving national food security and economic diversification through home-grown policies targeted at securing food for all Nigerians."
According to him, across Nigeria, more than 4.8 million smallholder farmers have been supported by the scheme, with an increase in production of 23 agricultural commodities including maize, rice, oil palm, cocoa, cotton, cassava, tomato and livestock.
"Today, rice production in Nigeria has increased to over 7.5 million metric tons annually. Prior to the introduction of ABP, the average production in Nigeria between 1999 and 2015 was less than 4 metric tons annually.
"I am aware that the bags of paddy will be moving straight from here to rice milling plants across Nigeria, which will lead to the release of processed rice to the markets by the rice millers. The measure will aid our efforts at reducing the price of rice in Nigeria," he stated.
Mr Buhari boasted that, "Before this administration launched the ABP, there were only 15 standard Rice mills in Nigeria. As at today, we have over 50 Standard and integrated Rice mills creating jobs and reducing unemployment. We expect additional significant output when two new mills are started in Lagos and Katsina."
He said the large margins in the business of rice had also encouraged more people to show interest in investing in agribusiness, noting that "the improved rice seedlings have helped to ensure our achievement of rice sufficiency, as they are disease-resistant and have an average yield of about 5 metric tonnes per hectare, compared with the traditional national average of 1.5 metric tonnes.
"This has resulted in bridging our rice consumption gap, a significant reduction in rice imports, and saved us foreign exchange."
President Buhari said the commissioning of the rice pyramids was an indication that the country was making steady and assured progress towards self-sufficiency in food production, adding that, "It is my desired hope and expectation that other agricultural commodity associations that are yet to participate under the ABP will emulate the Rice Farmers Association of Nigeria in supporting our administration's drive for food self-sufficiency."
He noted that about three years ago, the first set of sky-high pyramids of rice harvests was showcased in Argungu, Kebbi State, which was followed by another set in Minna, Niger State about a year ago and barely three months later in Zauro, Kebbi State, rice pyramids were, again, unveiled.
"Those events were historic as, first, they remind us of our yester-year's agricultural commodity pyramids, such as the groundnut pyramids in Kano and secondly, they symbolize that we can produce what we eat.
"The significance of today's occasion can be better understood by looking at the various economic strides the administration has achieved through agriculture.
"When we assumed the reins of leadership of this country in 2015, the administration identified the Anchor Borrowers' Programme as an essential policy instrument for achieving economic diversification through agriculture.
"To achieve this, the Anchor Borrowers' Programme was designed to encourage investments in agriculture and empower smallholder farmers as drivers of transformation in the agricultural sector and as critical enablers of economic growth.
"I am indeed delighted that the Anchor Borrowers' Programme continues to receive commendations, since its introduction six years ago, as it has become one of the reference points in the administration's agricultural revolution effort.
"In fact, the Programme speaks loudly in its giant strides as it has increased access to finance by our rural farmers, who before now were virtually excluded from the financial system," he said.
Mr Buhari commended the CBN and the Governor, Mr Godwin Emefiele for efforts at resuscitating the Nigerian Commodity Exchange following approval to do so.
"Let me also commend the Governor and staff of the Central Bank of Nigeria, as well as the leadership of the Rice Farmers Association of Nigeria for the successful delivery of these pyramids, which hopefully is just the first of many that will be unveiled this year across Nigeria," he said.
Again, FrieslandCampina Pulls Down OTC Bourse by 0.23%
By Adedapo Adesanya
FrieslandCampina Wamco Nigeria Plc, for the second consecutive session, dragged the NASD Over-the-Counter (OTC) Securities Exchange down by 0.23 per cent on Wednesday, October 5.
This happened as the milk-producing company recorded a N1.15 loss to close the midweek session at N73.85 per unit compared with the previous day's rate of N75.00 per unit.
Consequently, the market capitalisation of the OTC bourse went down by N2.25 billion to wrap the day at N960.50 billion, in contrast to Tuesday's N962.75 billion.
Equally, the NASD unlisted securities index (NSI) recorded a drop of 1.71 points to wrap the session at 729.63 points compared with the preceding day's 731.34 points.
The number of shares transacted during the session went up by 40.5 per cent to 41,217 units from the 29,331 units transacted on Tuesday, while the value of the shares depreciated by 4.1 per cent to N2.1 million from N2.2 million, with the number of deals carried out by investors rising by 225 per cent to 13 deals from the four deals executed in the previous session.
AG Mortgage Bank Plc ended the trading session as the most traded stock by volume on a year-to-date basis with a turnover of 2.3 billion units valued at N1.2 billion, CSCS Plc stood in second place with 687.7 million units worth N14.3 billion, and Mixta Real Estate Plc was in third place with 178.1 million units valued at N313.4 million.
Also, the most traded stock by value on a year-to-date basis was still CSCS Plc with the sale of 687.7 million units for N14.3 billion, VFD Group Plc was in second place with 27.7 million units worth N7.4 billion, and FrieslandCampina WAMCO Nigeria Plc was in third place with 14.4 million units valued at N1.7 billion
Equity Market Falls 0.09% as Investors Lose N25bn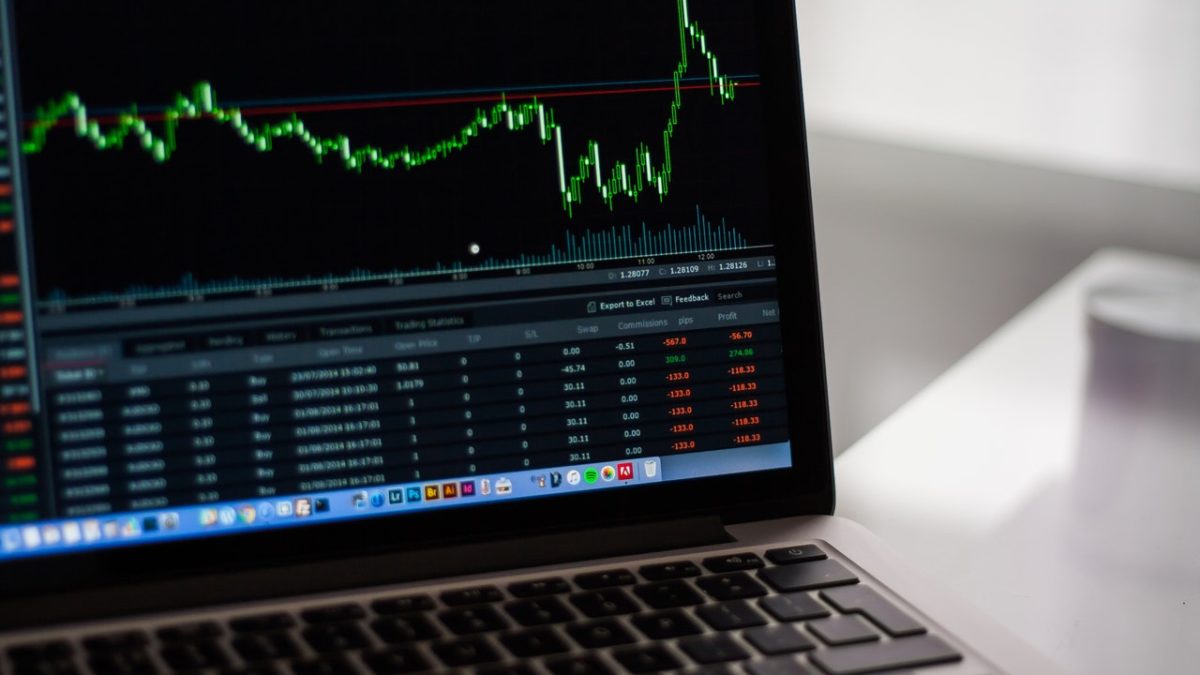 By Dipo Olowookere
Trading activities remained in the bearish region on Wednesday on the floor of the Nigerian Exchange (NGX) Limited despite the upbeat about the listing of Geregu Power Plc on the exchange.
The local equity market depreciated by 0.09 per cent yesterday as a result of the persistent profit-taking triggered by inflationary pressures as investors leave the market for other assets that can give them returns closer to the 20.52 per cent inflation rate.
When the market closed for the session, the All-Share Index (ASI) decreased by 43.04 points to 48,836.70 points from 48,879.74 points as the market capitalisation dwindled by N25 billion to N26.354 trillion from N26.379 trillion.
The industrial goods space remained flat for another trading day, while the insurance counter closed higher by 0.21 per cent, with the banking, energy and consumer goods sector depreciating by 0.98 per cent, 0.27 per cent and 0.18 per cent, respectively.
Cadbury Nigeria recorded the highest fall as its value went down by 9.93 per cent to N12.25, Northern Nigerian Flour Mill declined by 9.33 per cent to N6.80, PZ Cussons fell by 9.19 per cent to N8.40, Cornerstone Insurance retreated by 8.93 per cent to 51 Kobo, and Unity Bank lost 6.82 per cent to trade at 41 Kobo.
The highest price gainer for the midweek session was the new boy, Geregu Power, as its share value rose by 10.00 per cent to N110.00. Multiverse gained 9.88 per cent to sell for N4.45, Red Star Express appreciated by 9.43 per cent to N2.32, Sovereign Trust Insurance chalked up 8.00 per cent to quote at 27 Kobo, and Japaul garnered 7.69 per cent to settle at 28 Kobo.
The most active stock for the day was Chams, which sold 25.5 million units worth N7.4 million and was trailed by GTCO, which sold 19.5 million units valued at N341.0 million. Sterling Bank transacted 9.9 million shares for N15.2 million, Geregu Power traded 8.5 million equities worth N935.0 million, and Transcorp exchanged 7.2 million stocks for N7.5 million.
At the close of business, the market recorded the sale of 135.5 million stocks worth N2.2 billion in 4,041 deals compared with the 173.5 million stocks worth N2.4 billion traded in 4,926 deals on Tuesday, representing a decline in the trading volume, value and number of deals by 21.87 per cent, 7.12 per cent and 17.97 per cent, respectively.
Naira Appreciates to N733/$1 at Black Market, Weakens to N437.50/$1 at I&E
By Adedapo Adesanya
The exchange rate of the Naira to the American Dollar at the black market closed at N733/$1 at the black market, data obtained by Business Post from foreign exchange (forex) traders on the streets showed.
On the previous day, the Naira was exchanged with the United States currency at N740/$1, indicating that the local currency appreciated within 24 hours against its American counterpart by N7.
Also, in the Peer-to-Peer (P2P) segment of the FX market, the Naira appreciated against the US Dollar yesterday by N2 to close at N747/$1 in contrast to the previous day's value of N749/$1.
However, in the Investors and Exporters (I&E) window of the market, the Nigerian currency depreciated against the greenback in the midweek session by 47 Kobo or 0.06 per cent to settle at N437.50/$1 compared with Tuesday's value of N437.03/$1 as forex traders executed transactions valued at $70.42 million during the session.
In the same vein, the domestic currency suffered losses against the Pound Sterling and the Euro in the interbank segment of the market on Wednesday.
On the Pound Sterling, the indigenous currency lost N21.64 to trade at N491.52/£1 versus the previous day's N469.88/£1 and against the Euro, it lost N9.16 to close at N429.91/€1 compared with Tuesday's rate of N420.75/€1, according to data from the Central Bank of Nigeria (CBN).
Meanwhile, in the digital currency market, bullishness continued in Bitcoin (BTC) as the coin added 1.3 per cent toits value to trade at $20,386.63, with Ripple (XRP) recording a 5.4 per cent gain to sell at $0.5016.
Ethereum (ETH) appreciated by 1.8 per cent to sell at $1,376.18, Dogecoin (DOGE) gained 1.5 per cent to trade $0.0659, Solana (SOL) recorded a 1.1 per cent rise to sell at $34.41, Cardano (ADA) recorded a 0.7 per cent climb to quote at $0.4354, as Binance Coin (BNB) also recorded a 0.7 per cent appreciation to trade at $296.48.
However, Binance USD (BUSD) recorded a 0.05 per cent depreciation to settle at $0.9999, Litecoin (LTC) declined by 0.02 per cent to $54.80, while the US Dollar Tether (USDT) closed flat at $1.00.
Latest News on Business Post