Researchers Develop App to Alert Farmers of Crop Diseases
By Dipo Olowookere
A grant to refine a mobile application (app) that will use artificial intelligence to detect crop diseases and the alert farmers on the diagnosis has been secured.
The CGIAR Research Program on Roots, Tubers and Bananas team won $100,000 for this project expected to help millions of African smallholders.
The team won the grant during the big data conference held in Colombia on September 21, 2017 as part of the CGIAR Platform for Big Data in Agriculture Inspire Challenges.
It is estimated that every year pests and diseases cost billions of Dollars to potential agricultural economy as they damage agricultural outputs such as crops, livestock and fish harvests.
But this new app will attempt to solve the problem of pests and diseases faced by farmers with small holder farmers hardly hit.
It is no doubt that technology plays a big role in warning the communities of possible outbreaks and also as a monitoring tool for pests and diseases.
The app, to be used against cassava brown streak disease and the cassava mosaic disease, is expected to be rolled out next year.
It accurately diagnoses diseases in the field and will combine mobile phone short message service (SMS) alerts to farmers in rural Africa.
The app uses TensorFlow, a Google programme that allows machines to train and learn.
The project will be expanded to identify more diseases in more crops – such as banana, sweet potato and yam.
The app's conception was in 2012 but got developed in June-September 2017 through about $300,000 funding from Penn State University.
According to an Associate Professor of Entomology and Biology at US-based Penn State University, David Hughes, "We trained it (the app) to recognize plant diseases.
"What the app does in real-time is to assign a score to a video being captured…that score is the probability that the plant in the video shows symptoms of one of five diseases or pests".
Moody's Downgrades Nigeria's Ratings Over High Fiscal Deficit
By Modupe Gbadeyanka
Nigeria's long-term foreign-currency and local-currency issuer ratings, as well as its foreign currency senior unsecured debt ratings, have been downgraded by Moody's Investors Service to Caa1 from B3.
In a statement over the weekend, the rating agency said it has also downgraded Nigeria's foreign currency senior unsecured MTN program rating to (P)Caa1 from (P)B3.
The company said Nigeria's ratings were lowered due to its belief that the government's fiscal and debt position will continue to deteriorate as it faces wide-ranging fiscal pressure, with the capacity to respond remaining constrained by the country's long-standing institutional weaknesses and social challenges.
"Ultimately, the risk that a negative feedback loop sets in over the next couple of years between higher government borrowing needs and rising interest rates have intensified, exacerbating the policy trade-off between servicing debt and financing other key spending items," a part of the statement said.
It further stated that, "The 2023 budget plans on an even larger fiscal deficit than in 2022, while the government's funding options remain narrow and reliant on central bank financing."
"In addition, the government's lack of access to external funding sources will add to the external pressure from depressed oil production and capital outflows, thereby eroding further Nigeria's external profile over time.
"At this stage, immediate default risk is low, assuming no sudden, unexpected events such as another shock or shift in policy direction that would raise the default risk," Moody's said.
In the report, Moody's put Nigeria's outlook at stable, noting that while a new administration could reinvigorate the reform impetus in the country after the February 25 presidential election, implementation will likely remain lengthy amid marked social and institutional constraints.
"Indeed, the government has long-held the aim of raising non-oil revenue and phasing out the costly oil subsidy, but these objectives necessitate reforms that are institutionally, socially and politically challenging to carry through. Meanwhile, funding conditions are likely to remain tight," it noted.
Also, Moody's has lowered Nigeria's local currency (LC) and foreign currency (FC) country ceilings to B2 and Caa1 respectively, from B1 and B3 respectively.
The LC country ceiling at B2 remains two notches above the sovereign issuer rating, incorporating some degree of unpredictability of government actions, political risk and the reliance on a single revenue source.
The FC country ceiling at Caa1 remains two notches below the LC country ceiling, reflecting significant transfer and convertibility risks given the track record of imposition of capital controls in times of low oil prices or falling oil production.
CBN Extends Deadline for Old Naira Notes on Buhari's Approval
By Modupe Gbadeyanka
The deadline for the swapping of the old Naira notes for the redesigned currency denominations has been extended by the Central Bank of Nigeria (CBN).
The Governor of the CBN, Mr Godwin Emefiele, announced the extension on Sunday in a chat with journalists in Daura, Katsina.
Mr Emefiele was in Daura for a crucial meeting with President Muhammadu Buhari on the currency swap policy, which has put many citizens under untold hardships.
The central bank announced on October 26, 2022, that it was redesigning the N200, N500, and N1,000 banknotes and gave Nigerians till January 31, 2023, to deposit their old currency denominations.
But a few days before the deadline, banks in the country were still dispensing the old notes to customers because of the scarcity of the new notes, leaving many people confused.
Addressing newsmen today, the CBN chief said President Buhari had approved the extension of the deadline by 10 days, noting that the old notes would cease to be legal tender in Nigeria after February 10, 2023, and no longer January 31, 2023, as earlier stated.
However, he emphasised that the deadline would not be shifted again, urging Nigerians to take advantage of the new development to deposit their old notes in banks.
In order to accommodate more, the central bank directed commercial banks to extend their working days to Saturday and Sunday for cash deposits.
Currency Swap Will Stabilise, Strengthen Economy—Buhari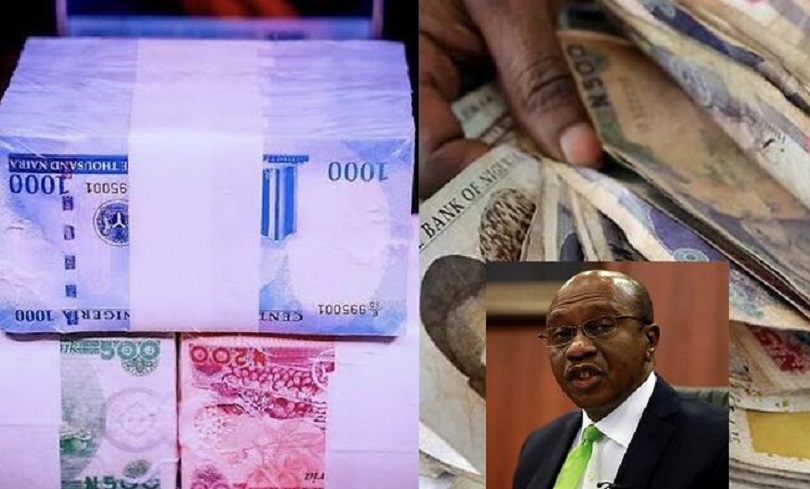 By Modupe Gbadeyanka
President Muhammadu Buhari has assured Nigerians that the currency swap policy of the Central Bank of Nigeria (CBN) would be beneficial to the country.
In a statement posted on Saturday night via the verified Twitter handle of the presidency, @NGRPresident, it was emphasised that the policy was not meant to make the citizens undergo undue hardship but to tackle corruption, currency counterfeiting and others.
According to the statement, the changing of the old Naira notes to the new ones will stabilise and strengthen the country's economy.
In October 2022, the central bank said it was redesigning the N200, N500, and N1,000 notes and gave Nigerians till Tuesday, January 31, 2023, to deposit the old notes as they would no longer be legal tender.
Many Nigerians have called on the CBN to extend the deadline, while the candidate of the ruling All Progressives Congress (APC), Mr Bola Tinubu, believes that the policy was aimed at frustrating his chances of winning the presidential election on February 25, 2023.
But Mr Buhari "assured that government will ensure that citizens are unharmed in their businesses and no disruption is caused to the entire supply chain arising from the currency swap due to end shortly."
Reacting to reports of long queues of people waiting for hours for their turn to deposit old notes and get new ones, triggering public anger and opposition's criticism, "the President reiterated that the currency changes were aimed at people hoarding illicit funds and not the common man and that it had become necessary to prevent counterfeits, corruption, and terrorist funding. This, he assured, will stabilize and strengthen the economy."
"While taking note that the poorest section of society is facing hardship as they often keep hard cash at home for various expenses, President Buhari gave strong assurances that the government will not leave them to their own fate.
"He reiterated that a number of initiatives by the CBN and all commercial banks are underway to speed up distribution of the new notes and do all that is necessary to forestall cash squeeze and chaos."
Latest News on Business Post