Revenue from Hedge Funds, Real Estate Assets to Boom by 2026—BCG
By Adedapo Adesanya
A leading global management consulting firm, Boston Consulting Group (BCG), has predicted that in the next five years, revenue from alternative assets such as private equity, hedge funds, and real estate assets will grow to more than half of the global revenue.
"Over the next five years, we expect the revenue from alternatives to grow to more than half of all global revenues, thanks in large part to the fees that alternative assets command," a part of the 20th edition of BCG's annual study of the assets industry titled Global Asset Management 2022: From Tailwinds to Turbulence stated.
In 2021, alternative products represented more than 40 per cent of total asset management revenue despite comprising less than 20 per cent of global AuM. But in the next five years, this trend is expected to continue with revenue from alternatives forecast to grow to more than half of all global revenues in the industry by 2026.
Emerging trends that are expected to shape the future include an increasing shift of portfolios into alternative assets in the pursuit of higher returns compared to publicly-traded markets.
Moreover, with $100 trillion to $150 trillion in capital deployment required to reach net-zero goals by 2050, demand for sustainable investments represents an opportunity that will dominate the sector in both the short and long term. Roughly $20 trillion to $30 trillion is expected in bond and equity allocations for asset managers, much of it frontloaded over the next few years as more investments flow into climate-transition projects.
"Africa's economy continues to be attractive to private capital investors who are seeking huge returns and Nigeria tops the list of countries that had remarkable private capital inflow in 2021.
"A larger share of these funds was invested into venture capital assets followed by infrastructure and then private equity. About 145 Venture Capital deals were reported in Nigeria in 2021, with a total value of $1.1 billion, according to African Private Equity & Venture Capital Association (AVCA).
"This is a wake-up call to assets fund managers to take advantage of this trend and position themselves for an early win in this dynamic asset management industry as alternative products promise better performance," the Partner and Managing Director in BCG Nigeria, ​Stefano Niavas, said.
New technologies such as direct indexing are putting the core value proposition of asset managers at risk of disintermediation by simplifying the manufacturing and packaging process—which enables new participants to enter the market and build personalized products that they can take directly to their clients. This is especially the case for wealth managers, leading to growing convergence between the asset- and wealth-management industries, which are both beginning to chase the same asset pools.
The asset management industry continued its unprecedented growth trajectory in 2021, with global assets under management (AuM) rising by 12 per cent to $112 trillion, significantly above the 20-year growth average of 7 per cent.
Strong performance in equity markets has been the key driver, representing 90 per cent of revenue growth between 2005 and 2021.
During the same period, revenues from net flows have been largely offset by investors shifting their asset-class mix toward lower-priced products and by ongoing fee pressure. Yet despite rising costs, the operating profit margin rose to a healthy 38% in 2021, up from 36% a year earlier, as average AuM growth outpaced the increase in costs.
"The incredible market run that has fuelled the performance of the asset management industry over the past 15-plus years has been a double-edged sword," said Chris McIntyre, a BCG managing director and partner, who co-authored the report. "On the one hand, it has provided strong tailwinds for the sector, but it has also challenged innovation, allowing the market to be dominated by legacy products that benefit from the compounding effect of returns on underlying assets. There are signs that these trends are beginning to shift, and the ensuing turbulence is an opportunity as well as a challenge for industry players.
NNPC Acquires Oando's Downstream Assets to Conquer Retail Market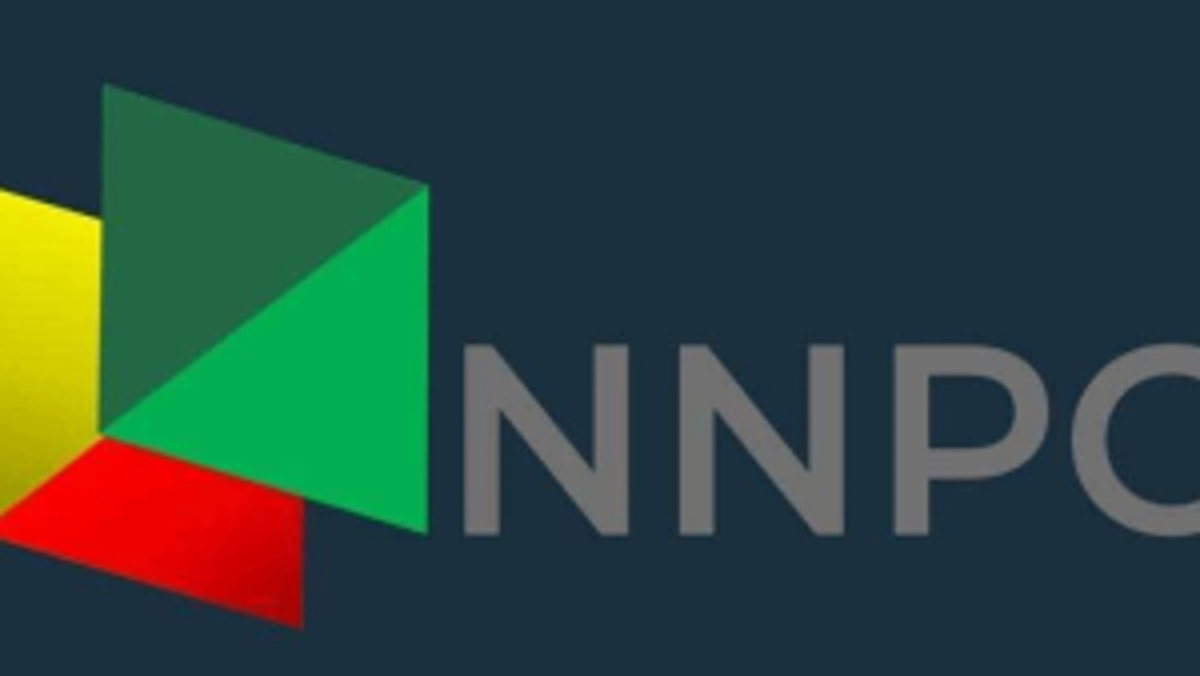 By Adedapo Adesanya
OVH Energy Marketing, owner and operator of the Oando-branded retail service stations, has been acquired by the Nigerian National Petroleum Company (NNPC) Limited.
The downstream assets acquired by NNPC Limited will merge with NNPC Retail Limited (NRL).
This strategic move aims to create the leading downstream energy company in Nigeria and West Africa, driven by operational efficiency, best-in-class management, and physical infrastructure while offering premium petroleum products and related services to customers in line with global standards.
Through this acquisition, NNPC Retail Limited will build on the existing success of OVH and operate model service outlets leveraging OVH's extensive asset base and commercial capabilities.
The transaction also positions NNPC Retail Limited as the fastest growing commercial energy company in its pursuit to guarantee energy security for Nigeria's growing population and significantly more growth opportunities for the business.
"Our acquisition of OVH brings more NNPC branded fuel stations under the NNPC Retail Limited umbrella, providing wider access for our customers, an enriched supply chain and product availability across our different locations," said Mr Mele Kyari, the Chief Executive Officer of NNPC Ltd.
"Our goal as NNPC Limited is to become a catalyst for massive improvement within the downstream oil and gas industry therefore, access to the extensive asset base of OVH is our audacious step towards attaining this goal.
"We are positive that this is the much-needed transformation required by the sector as it provides us with an integrated platform to attract the right investments, which enables the growth of our operations," he added.
"This acquisition by NNPC comes at a critical time in the Nigerian energy sector given the overhaul of the petroleum laws (with the recent enactment of the PIA), the continuing increased demand for petroleum products and particularly the deliberate efforts to increase and improve the supply and consumption of natural gas in support of our energy transition goals," says Mr Huub Stokman, CEO OVH.
"We have always focused on a value-driven approach, prioritizing the quality of products and services offered to our customers at both retail and commercial levels.
"This acquisition enables the combined strengths of both entities to innovate our offerings and infrastructure, necessary to transform the downstream energy sector in Nigeria and West Africa. It is an exciting time for us all, as we continue to focus on technological enhancement, our customers, staff, and other stakeholders," he added.
OVH Energy Oando branded retail service stations will be rebranded into the NNPC brand, and full integration is expected by the end of 2023.
The leadership of the merged entity share a common purpose and is focused on value creation with the strengths of OVH's operational efficiency and NNPC's brand.
In addition, and to support the combined NNPC Retail Limited operations, NNPC Limited has acquired Apapa SPM Limited (an affiliate of OVH Energy) that owns and manages West Africa's first privately owned midstream jetty, known as the Lagos Midstream Jetty.
Market Gains 0.12% on Interests in Guinness, FBNH, Cadbury Nigeria
By Dipo Olowookere
Interests in the shares of Guinness Nigeria, Cadbury Nigeria, FBN Holdings and others lifted the Nigerian Exchange (NGX) Limited by 0.12 per cent on Friday.
From analysis of the trading data, the consumer goods, banking and energy sectors saw significant bargain hunting activities during the session, leaving their respective index closing higher by 0.57 per cent, 0.41 per cent, and 0.03 per cent.
However, the insurance counter witnessed a pocket of profit-taking as its index went down by 0.09 per cent, while the industrial goods sector closed the way it opened for the session.
When the bourse finish for the day, the All-Share Index (ASI) was up by 59.33 points to settle at 49,024.16 points compared with the previous day's 48,964.83 points as the market capitalisation finished N32 billion higher to N26.452 trillion from N26.420 trillion.
The market breadth was positive yesterday, with 17 price gainers and 10 price losers, indicating a strong investor sentiment.
RT Briscoe appreciated by 9.68 per cent to trade at 34 Kobo, May and Baker rose by 9.63 per cent to N4.10, Guinness Nigeria improved by 9.29 per cent to N82.90, Jaiz Bank climbed higher by 8.43 per cent to 90 Kobo, and UPDC expanded by 8.42 per cent to N1.03.
At the other side of the table, Ikeja Hotel was on top after its value crashed by 9.68 per cent to N1.12, Sovereign Trust Insurance fell by 6.90 per cent to 27 Kobo, NAHCO dropped 3.51 per cent to sell for N5.50, UPDC REIT went down by 3.13 per cent to N3.10, and Neimeth depreciated by 2.10 per cent to N1.40.
Business Post reports that the level of activity improved on the last trading session of the week as the trading volume, value and number of deals increased by 61.58 per cent, 65.96 per cent and 3.67 per cent, respectively.
This was because investors transacted 356.7 million shares worth N3.7 billion in 3,219 deals as against the 220.8 million shares worth N2.3 billion transacted on Thursday in 3,105 deals.
Nigeria at 62: Buhari Says Borrowing Necessary for Growth
By Adedapo Adesanya
In what would be his last Independence Day address, President Muhammadu Buhari, on Saturday, defended his government's borrowing policy, describing it as a necessary step to provide the infrastructure that would expand opportunities for the growth of the Nigerian economy.
Mr Buhari stated in the address to the country on October 1, 2022, that, "The federal government is already expanding port operations to ensure that they provide opportunities for the growth of the Nigerian economy.
"We have also continued to accelerate our infrastructure development through serviceable and transparent borrowing, improved capital inflow & increased revenue generation by expanding the tax bases and prudent management of investment proceeds in the Sovereign Wealth Fund.
"To further open up our communities to economic activities, we have continued to boost our railway infrastructure with the completion of a good number of critical railways and at the same time rehabilitating as well as upgrading obsolete equipment."
The President also noted that no village in the country was left behind in the regime's Social Investment Programmes such as N-Power, trader-moni, market moni, etc.
"I am pleased to inform my fellow citizens that besides our emphasis on infrastructural development with its attendant opportunities for job creation, employment generation and subsequent poverty reduction, our focused intervention directly to Nigerians through the National Social Investment Programme is also yielding benefits.
"There is hardly any ward, village or local government in Nigeria today that has not benefited from one of the following: N-Power, trader-moni, market moni, subsidized loans, business grants or Conditional Cash Transfers.
"All the programmes mentioned above along with various interventions by the National Social Investment Programme, direct support to victims of flooding and other forms of disasters have provided succour to the affected Nigerians," Mr Buhari said.
He also promised Nigerians that he would ensure free and fair elections come 2023 and called for more youth and women participation in the electoral cycle.
He said, "Having witnessed at close quarters the pains, anguish and disappointment of being a victim of an unfair electoral process, the pursuit of an electoral system and processes that guarantee the election of leaders by citizens remains the guiding light as I prepare to wind down our administration.
"You would all agree that the recent elections in the past two years in some states, notably Anambra, Ekiti and Osun and a few federal constituencies, have shown a high degree of credibility, transparency and freedom of choice with the people's votes actually counting. This I promise would be improved upon as we move towards the 2023 general elections," he said.
Latest News on Business Post