Revenue Mobilization Our Major Priority—FG
By Modupe Gbadeyanka
Minister of Budget and National Planning, Mr Udoma Udo Udoma, has disclosed that the number one priority of the Federal Government at this moment is revenue mobilization.
Mr Udoma stated this on Tuesday while speaking at a Stakeholders' Dialogue on the Implementation of the Economic Recovery and Growth Plan (ERGP) in Abuja.
According to him, concerted efforts are being made to broaden the country's non-oil revenues, leveraging the significant progress already made by the non-oil collecting agencies to strengthen and improve non-oil tax revenues.
He emphasised that, "As the ERGP indicates, our revenue mobilization efforts will involve, amongst other things, introducing measures to increase our independent revenues from our revenue generating agencies, as well as, cutting out waste by intensifying our current efforts to plug revenue leakages and inefficiencies in government spending.
"In the ERGP the government has also committed itself to exploring options to generate additional revenues by the restructuring and privatisation of carefully selected public enterprises.
"But, most importantly, the ERGP states that we will be taking measures to expand our tax to GDP ratio from the current 6 percent of GDP to at least 15 percent of GDP. We are already working on these tax review initiatives.
"The immediate focus of this Government is therefore on revenue enhancement. For the ERGP to achieve its intended results we must be able to mobilize substantial increases in government revenues over the life of the Plan. Revenue mobilization is therefore our number one priority."
Also at the meeting, the Minister explained that Nigeria's debt service/revenue ratio appears high because the county was currently facing a revenue challenge.
However, he pointed out that as revenues improve, the ratio will consequently reduce; stressing that to address this situation, a coherent and clear approach has already been set out in the ERGP to increase non-oil revenues and optimize government spending.
He pointed out that the plan indicates that to achieve sustained growth the country will continue its current initiatives aimed at driving fiscal stimulus through a package of spending to stimulate private consumption and investments by businesses.
"This is why our 2017 Budget proposal has dedicated 30 percent of the budget to capital expenditure.
"We intend to achieve a minimum capital expenditure allocation of 30 percent in subsequent Budgets throughout the life of the plan.
"To achieve this, government must improve its revenue base so that we do not continue to rely on borrowing to fund our capital budgets.
"As we improve our revenues we will be able to bring down our debt service to revenue ratio, which rose sharply when our (oil) revenues dipped," he explained.
Crude Oil Prices Up on Positive US, Chinese Data
By Adedapo Adesanya
Crude oil prices rose more than 1 per cent on Thursday on expectations that global demand will strengthen following signals from the world's top two economies: the United States and China.
Brent futures increased by $1.35 or 1.6 per cent to settle at $87.47 a barrel, while the US West Texas Intermediate (WTI) crude improved by 86 cents or 1.1 per cent to settle at $81.01 per barrel.
The US economy grew faster than expected in the fourth quarter, but a measure of domestic demand rose at its slowest pace in 2½ years, reflecting higher borrowing costs.
The country's gross domestic product (GDP) increased at a 2.9 per cent annualized rate last quarter. The economy grew at a 3.2 per cent pace in the third quarter.
The Commerce Department's advance fourth-quarter report on Thursday showed half of the boost to growth came from a sharp rise in inventory held by businesses, some of which is likely unwanted.
Consumer spending maintained a solid pace of growth, supported by consumption early in the fourth quarter. Retail sales weakened sharply in November and December, and business spending on equipment contracted last quarter, the data showed.
China has been easing stringent COVID-19 restrictions this month, with the country reopening borders for the first time in three years.
Analysts noted that China's reopening is supporting demand prospects for oil.
Market participants are closely tracking the upcoming JMMC (Joint Ministerial Monitoring Committee) meeting of the Organisation of the Exporting Countries and its allies, OPEC+ and the European Union(EU) embargo on refined products.
The OPEC+ ministerial panel meeting on February 1 is likely to endorse the oil producer group's current output levels, OPEC+ sources reportedly said.
Prior to this, the US Energy Information Administration (EIA) reported an oil inventory build of 500,000 barrels for the week to January 20.
That was short of forecasts for a 1 million barrel rise, though the EIA says crude stocks are at their highest since June 2021.
The latest change in inventories compared with two sizeable weekly builds—one of 8.4 million barrels for the second week of January and a 19-million-barrel one for the first week of the month.
At 448.5 million barrels, crude oil inventories in the United States are 3 per cent above the five-year average for this time of year.
Jumia, Churches, POS Operators, Others Reject Old Naira Notes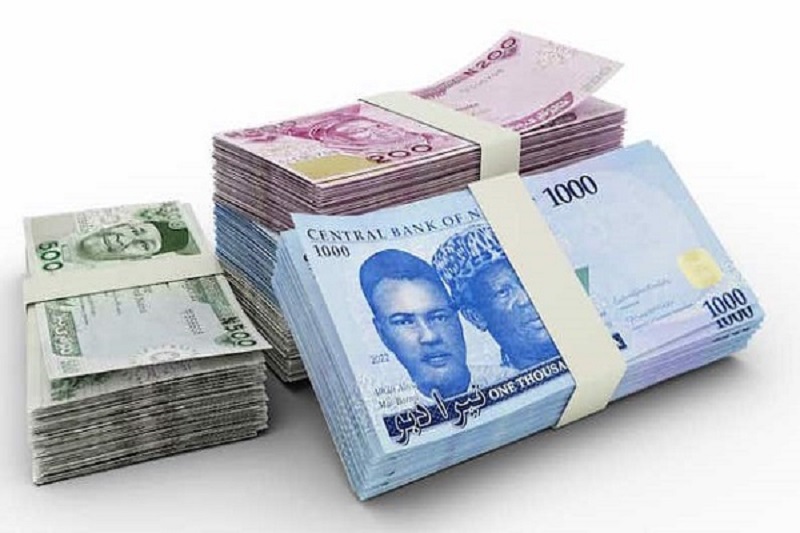 By Dipo Olowookere
One of the leading e-commerce companies in Nigeria, Jumia, has announced that from Monday, January 30, 2023, it will no longer accept the old Naira notes as a form of payment for goods purchased on the platform.
In a message to its customers on Thursday, the company said this action followed the decision of the Central Bank of Nigeria (CBN) to stop the use of the N200, N500, and N1,000 for financial transactions in Nigeria from February 1, 2023.
On October 26, 2022, the governor of the CBN, Mr Godwin Emefiele, announced that the three denominations would be redesigned. The new banknotes were introduced into circulation on December 15, and Nigerians were asked to return the old notes on or before January 31, 2023.
In order not to miss the deadline, and with the central bank insisting that it would not extend the deadline, Jumia has said its customers have till Sunday to pay for its goods and services with the old notes.
"From Monday, January 30, 2023, Jumia Delivery Associates will not be able to accept the old notes of N200, N500, and N1,000 sequel to the directive by the Central Bank of Nigeria (CBN).
"Should you wish to pay by cash, our delivery associates will only accept the new series of notes.
"Alternatively, you can find details on how to prepay on Jumia using JumiaPay or call us if there are any further questions.
"We will communicate further in case of any change from the federal government or central bank," the notice from the firm, which was seen by Business Post, stated.
Meanwhile, a few churches in Lagos have asked their members not to pay tithes and offerings with the old banknotes from Sunday, January 29, 2023, due to the CBN directive.
"In reference to CBN's directive and policy on old Naira notes, we hereby appeal to members not to come to church starting from this Sunday with old Naira notes (200, 500 & 1000).
"Please kindly make your payments (tithes, offerings, project donations and other payments) in new Naira notes.
"You can as well make an online transfer to the designated accounts (check the flier for details).
"Please share this message with members that are not on this platform," a message from one of the parishes of the Redeemed Christian Church of God (RCCG) said.
Also, checks by this reporter indicated that some POS operators have said they would no longer accept the old notes from their customers from Saturday, January 28, 2023.
"I will not accept cash deposits with the old notes from Saturday because I know the banks will be filled up next week with people who want to deposit their cash.
"This morning, I was at one of the banks to deposit the cash with me, but the crowd there scared me.
"The banks were still giving customers the old notes. I am just confused about the situation. We do not have the new notes. Almost all the ATM terminals in this area are not dispensing cash to customers," a POS operator in the Egbeda area of Lagos, Mrs Modupe Adediran, told Business Post.
Similarly, a trader at Computer Village, Ikeja, Lagos, Mr Ikenna Okechukwu, informed this reporter that he has stopped accepting the old banknotes from his customers.
However, some commercial bus drivers in Lagos said they will still accept the old banknotes next week.
"I don't have any issue with the money. I have a strong belief that the central bank will extend the deadline. The announcement will be made next week," a danfo driver in Ikeja, who identified himself as Mr Tajudeen, said.
SFS Fund Mobile App Sees 300% Rise in Downloads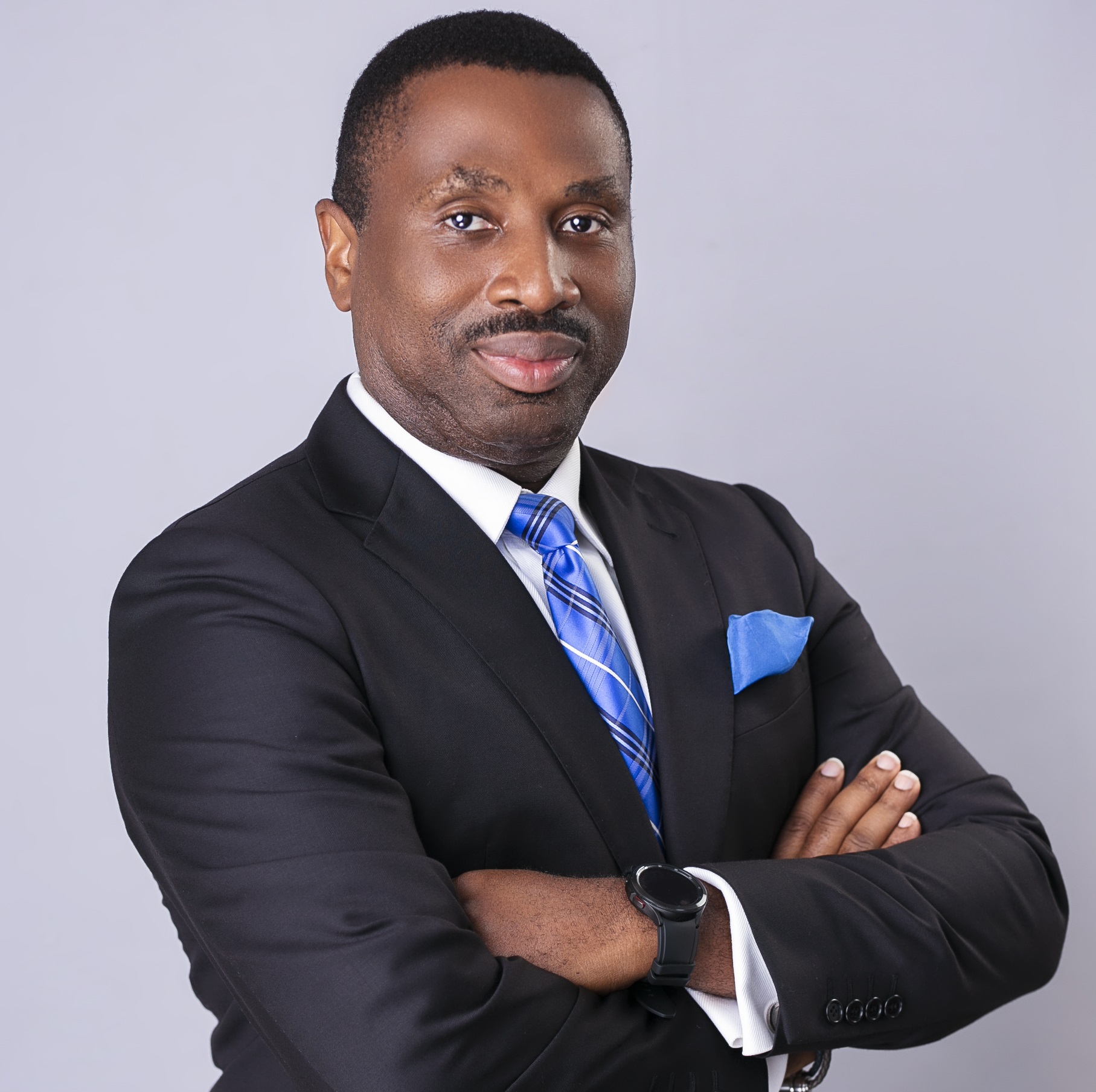 By Aduragbemi Omiyale
The mutual fund investment app of SFS Capital, the SFS Fund Mobile App, has recorded a 300 per cent uptick in downloads less than one year after it was launched.
The SFS Fund Mobile App has exciting features that have endeared it to new and existing users. The app has an easy-to-use interactive dashboard; it also allows retail investors with N5,000 to start an investment.
In addition, users can make direct transfers from their banks to their virtual accounts and have access to third-party payments to make payments directly into users' investment accounts.
In the second half of 2022, the SFS Fund Mobile App was launched to enable individuals to begin their investment journey with ease.
"There's no doubt that investment apps became really popular last year, and we are extremely excited about the growth of the SFS Fund Mobile App and how it is playing a role in encouraging more individuals to start their investment journey with Mutual Fund," the Managing Director and CEO of SFS Capital, Mr Patrick Ilodianya, said.
Globally, there has been a rise in the usage of retail investment apps. The COVID-19 pandemic induced pragmatic investment decisions by individuals, coupled with increased accessibility to mobile, enabled more individuals to start investing.
The SFS Fund Mobile App is apt for individuals who need a trustworthy, secure and easy platform for high-yield investments in mutual funds.
The app is available for download on Android and iOS. Investments made via the app are managed by seasoned investment experts in the Nigerian financial market who ensure that the returns paid to investors range from 11 per cent to 17 per cent per annum.
The fund has consistently maintained an "AA+" rating which is the 2nd highest possible rating for a mutual fund, and has a highly competitive return on investment and no pre-termination charge.
Investment in mutual funds is a proven recipe for wealth creation, given the opportunities and flexibility it presents to investors.
"This year, we will like to encourage more individuals to make a more decisive move concerning their finances. Investing in mutual funds via the SFS Mobile Fund App makes it possible for individuals to begin to build wealth, especially in an economy like ours that is characterised by downturns and uncertainties," Mr Ilodianya added.
The SFS Mobile Fund App is part of SFS Capital's digitisation narrative as the investment management company builds on the legacy it has as a leading Nigerian non-bank financial institution.
Latest News on Business Post