Risevest Hires Teni to Attract Younger Investors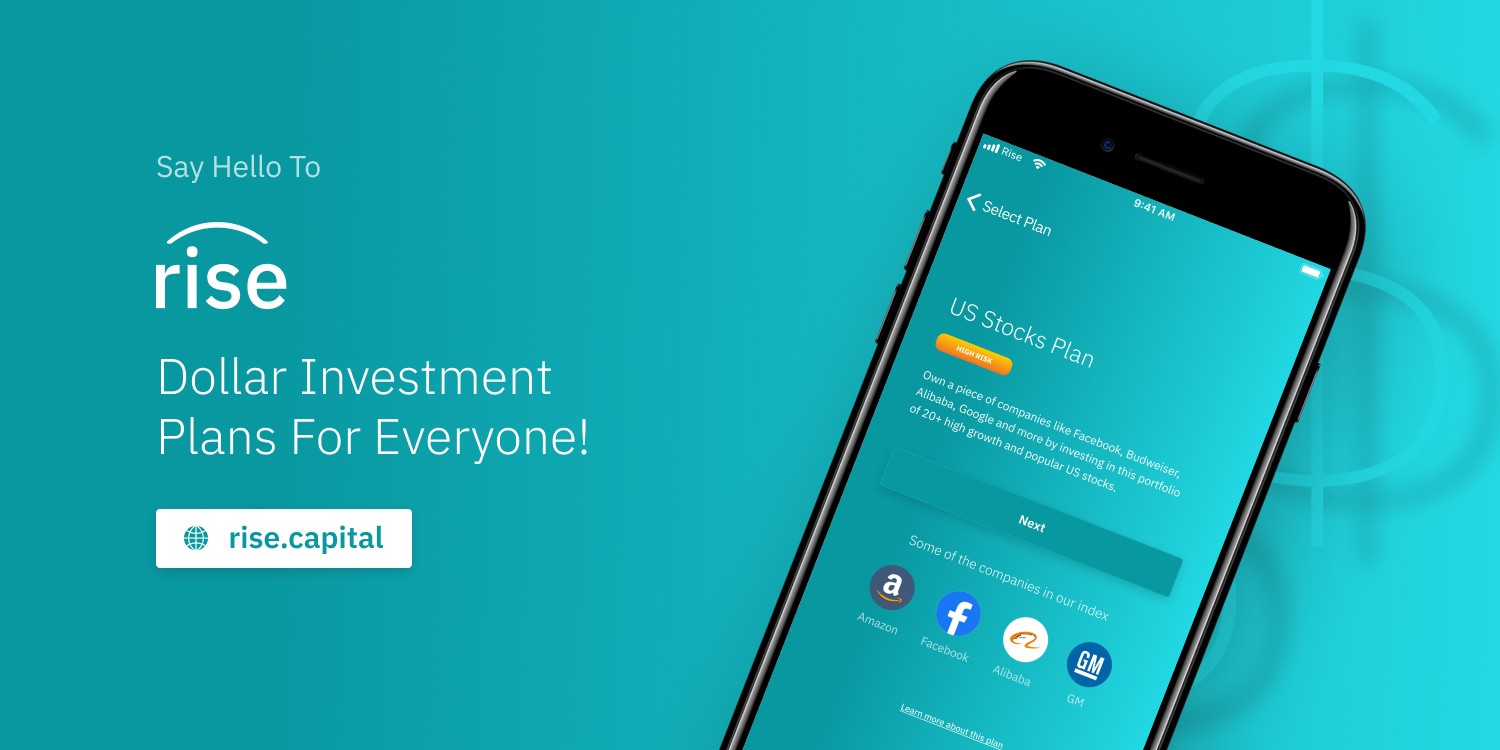 By Adedapo Adesanya
Top Nigerian investment technology company, Risevest, has announced the signing of popular Nigerian music star, Teni Apata, known as Teni, as its first-ever brand ambassador.
According to a statement made available to Business Post, "Teni connects with the ideal Riser – young, confident and talented Nigerians who despite being savvy often lack access to a well-managed investment portfolio that would help them achieve their financial goals.
"We aim to build mass appeal, positive voice and widespread adoption for our products," the statement noted.
Risevest revealed that the partnership is aimed at reaching out to a broad class of younger and older Nigerians who care about financial success.
Speaking on this, Chief Executive Officer of Risevest, Mr Eleanya Eke Urum, noted that "Teni sings about success, upliftment and having pride in where you're from. She is an avid saver and investor and a huge fan of Rise and her music resonates with everyone. That made it an easy decision to trust her with our message."
According to Teni, she loves Rise as a product because of the opportunity that it offers to build a long-lasting legacy of wealth.
"I want to make absolutely sure that my financial future is secure, not just for me but also for my future generation. And Rise gives everyone including me, a simple way to get high-quality investments," she said in the statement.
In a promotional video for the organisation, Teni said "Growing up, my mom used to talk about saving, save for a rainy day. She used to tell me my dad was very big on investment and the only thing I have learnt from my father's person is anything can happen anytime."
"So, me, I want financial freedom. The goal is not just to be rich, it is to build wealth and that's why I have partnered with Rise to help me manage my funds.
"Rise makes my money work for me, they do my investing effortlessly, stress-free, and delivers pure returns," she quipped.
Risevest regards itself as an investment technology company that connects users to dollar-denominated investments in developed markets and helps them manage their investment options – stocks, real estate, and fixed income using smart algorithms to guide decisions while helping users become more financially literate.
Achieve Greater Control of Your Assets with a Living Trust
By FBNQuest
Estate Planning is more about gaining control of your assets while you are alive than about one's passing. A Living Trust (an Estate Planning tool) is one way by which individuals maintain control over their assets whilst alive and also have their wishes carried out when they pass on. It is called a Living Trust because it takes effect during the lifetime of the individual who set it up.
Indeed, the power of a Trust is in the control. A Trust left for a beneficiary will be held and managed by a Trust organisation and the assets could then be distributed to the beneficiary in a predetermined way.
The design of the Trust will ensure that other interested parties are unable to change the instruction of the creator of the Trust. With this arrangement, you are able to achieve greater control over what happens to your assets, providing greater security for the beneficiaries of the Trust.
A Trust also allows you to control how the assets in the Trust are managed, ensuring that only those that you specify can stake a claim to them.
A Living Trust can be revocable or irrevocable. A Revocable Trust can be revoked or amended, but an Irrevocable Trust cannot be changed once it is executed. The assets placed into a properly drafted Irrevocable Trust are permanently removed from the Estate of the individual. They are therefore not considered part of the Estate and will not be subject to estate taxes in the event of the creator's demise.
In addition to estate tax savings, a Living Trust can offer you tremendous flexibility and efficiency. It can hold the money for your minor children until they are responsible enough to manage the money themselves. If you cannot trust your children or any other beneficiary with the responsibility of managing your assets after your demise, the Trust can address this concern. The trustee can do so by holding the assets in trust for the Settlor's lifetime and only distribute it to the beneficiary as stated in the Trust.
Placing your assets in the Trust during your lifetime instead of a Will also helps you avoid probate. A Will that is probated as well as other information relating to the assets listed in the Will becomes a public record when you pass on. In contrast, a Living Trust is a private document and the assets listed in it will not be exposed to the general public.
The added benefit of a Living Trust is its usefulness during your lifetime in the event that you become incapacitated. You can arrange for a Trustee to manage the Trust assets on your behalf in the event that you are unable to make decisions for yourself.
Does a Living Trust sound like a good fit for you to gain control of your assets while preparing to gift these assets to a beneficiary? If so, consider reaching out to FBNQuest Trustees. We can help you create a Living Trust agreement that outlines how the Trust assets are to be managed and distributed.
Our team will also walk you through the process of transferring assets to the Trust. The process may take less time than you think.
C&I Leasing Drops Centurion Registrars Limited
By Aduragbemi Omiyale
Centurion Registrars Limited has been dropped as the registrar of C&I Leasing Plc, a statement from the company has confirmed.
Centurion Registrars was replaced by C&I Leasing with Cordros Registrars Limited, a notice signed by the company secretary, Mbanugo Udenze & Co, stated.
It was disclosed that the appointment of the new registrar became effective from January 1, 2022.
"C&I Leasing Plc hereby notifies Nigerian Exchange Limited (NGX), its shareholders and the investing public of the appointment of Cordros Registrars Limited as its Registrars, share registration and data management service provider.
"Cordros Registrars Limited replaces Centurion Registrars Limited and takes over the register of members of C & I Leasing Plc effective January 1, 2022," the disclosure stated.
C&I Leasing is one of the companies trading its shares on the Nigerian stock exchange. It provides both operating and finance leases and other services.
Its principal activities include the extension of structured operating and finance leases to the productive and other sectors of the economy.
The company was established in 1990 as a private organisation but was converted into a public company listed at the Nigerian stock exchange in 1997.
The Ghanaian subsidiary of the group; Leasafric Ghana Plc is the largest provider of fleet management services in Ghana.
The fleet management, which is managed along with the Hertz car rental franchise in Nigeria, is adequately supported by C&I leasing's own service centre and their Citracks Telematics solutions making the fleet management business a one-stop brand for fleet management services.
Over the weekend, in a chat with newsmen, its chief executive, Mr Ugoji Ugoji, said the firm was planning to explore opportunities in the digital space to grow its revenue on a sustainable basis despite the pandemic.
He also stated that C&I Leasing will retool its fleet business and focus on vehicle fleets due to increased opportunity in the space.
Nigeria's December 2021 Inflation Jumps to 15.63%
By Dipo Olowookere
For the first time in nine months, the inflation rate in Nigeria increased to 15.63 per cent year-on-year in December 2021, data released by the National Bureau of Statistics (NBS) on Monday stated.
In the previous eight months, the inflation rate in Nigeria had slowed, declining to 15.40 per cent in November 2021, according to the stats office.
In the report released today, the NBS said when compared with the corresponding period of 2020, inflation, which is a measure of the consumer price index (CPI), moderated by 0.13 per cent as it stood at 15.75 per cent a year ago.
The stats office further disclosed that increases were recorded in all COICOP divisions that yielded the headline index and on a month-on-month basis, it rose by 1.82 per cent last month, 0.74 per cent higher than the 1.08 per cent recorded in November 2021.
In addition, the percentage change in the average composite CPI for the 12-month period ending December 2021 increased by 16.95 per cent from 16.98 per cent over the average of the CPI for the previous 12-month period recorded in November 2021 down by 0.03 per cent points.
As for urban inflation, it increased by 16.17 per cent (year-on-year) in December 2021 from 16.33 per cent in December 2020, while rural inflation jumped by 15.11 per cent in December 2021 from 15.20 per cent in December 2020.
On a month-on-month basis, the urban index rose by 1.87 per cent in December 2021, up by 0.75 the rate recorded in November 2021, which stood at 1.12 per cent, while the rural index also rose by 1.77 per cent in December 2021, up by 0.73 the rate that was recorded in November 2021, which was 1.04 per cent.
Business Post reports that in the period under review, the composite food sub-index rose by 17.37 per cent compared with 19.56 per cent a year ago, indicating a decline by 2.19 per cent.
The NBS attributed this to moderation in the prices of bread and cereals, food product, meat, fish, potatoes, yam and other tuber, soft drinks and fruit.
On a month-on-month basis, the food sub-index increased by 2.19 per cent in December 2021, up by 1.12
Per cent from 1.07 per cent recorded in November 2021.
It said the average annual rate of change of the food sub-index for the 12-month period ending December 2021 over the previous twelve-month average was 20.40 per cent, 0.22 per cent lower than the average annual rate of change recorded in November 2021, which stood at 20.62 per cent.
Latest News on Business Post