Sage Launches Payroll, Invoicing Software in Nigeria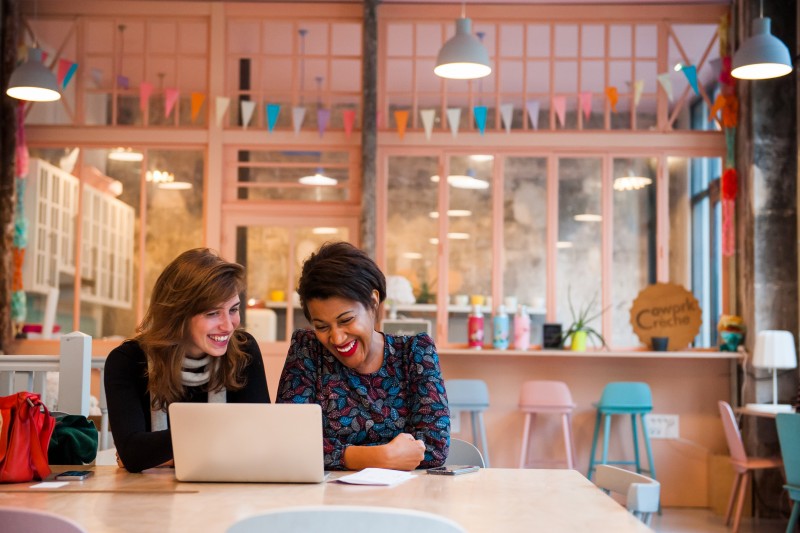 By Modupe Gbadeyanka
Market and technology leader for integrated accounting, payroll & HR and payment systems, Sage, has released software products to aid simple and secure online payroll solution for start-up and small businesses.
The products are called Sage One Payroll and Sage One Invoicing, which have been released in the Nigerian market.
Designed to help small businesses focus on what really matters, these software solutions give business builders the freedom to run their businesses anywhere, anytime.
Sage One Payroll seamlessly integrates with Sage One Accounting, offering a complete business solution for start-up and small businesses.
On the other hand, the Sage One Invoicing is an entry-level version of Sage One Accounting that makes it easy for sole traders, self-employed consultants and other micro-business owners to produce professional quotes and invoices.
Speaking on the release, the Regional Director for Sage in West Africa, Mr Magnus Nmonwu, stated that, "We aim to make tasks such as admin and red tape invisible by 2020 so that businesses of all sizes can focus on their business strategy, their customers and following their dreams.
"This is why we place a huge emphasis on automating those tasks that business builders enjoy the least."
It was gathered that the Sage One Payroll is a smart online payroll solution that can be accessed 24/7 and caters for local tax and legal requirements.
It allows unlimited earnings (owed to employees) and deductions (what the employee owes). The software makes it easy to calculate employees' net salaries or wages, as well as deductions such as Pay-as-You-Earn (PAYE) and contributions to National Housing Fund (NHF), National Health Insurance Scheme (NHIS), pension and life insurance.
For as little as N600 for two employees per month, Sage One Payroll streamlines the capturing of transactions, automates payroll calculations and brings visibility to the business.
It also makes it simpler to keep track of annual changes to tax regulations that impact on payroll tax calculations.
"Sage One Payroll complies with all statutory requirements in Nigeria and is priced in local currency, yet it also has the full backing of a global software giant – Sage," says Mr Nmonwu. "That means our customers enjoy the benefits of a cloud payroll solution which is designed for the local market and yet is built on the latest global best practices and technologies."
Core features in Sage One Payroll include:
Easy to use: With easy-to-use templates and no payroll jargon, the solution allows employers to simply sign up, add employees and start processing within 5 minutes.
Available anywhere, anytime: Organisations can access data from the cloud which means that their data is available online, anywhere, anytime. All they need is an internet connection.
Tax submissions made easy: With Sage One Payroll, payroll legislation is taken care of. Employers can comply with Personal Income Tax Act requirements and generate tax certificates in one simple step.
Unlimited companies, employees and users: With this smart online payroll solution, the payroll expands and shrinks as a business grows, enabling it to add as many employees or pay cycles as it would like to.
Flexible pricing: The pricing plan, based on different brackets of employee count, won't break the bank. Companies can pay per month or per year.
Combating fraud and user error: Sage One Payroll software delivers better visibility into transactions, provides an audit trail, reconciles input and output and offers a set of controls, checks and balances that help to prevent errors and fraud.
For the Sage Invoicing software, it enables sole traders and micro-business owners to quote and invoice on-the-go from their PC or mobile device, as long as they have access to an Internet connection, from only N27,840 a year and N2,900 a month.
Customers don't need accounting software training or financial experience to use the software.
It also provides real-time reports and dashboards so customers can monitor the outcome of quotes, track due and overdue invoices, monitor gross profits and identify popular and fast-selling items. Providing a secure view of their finances on-the-go so they are ready to respond to business opportunities anytime, anywhere.
"Business builders can save hours of paperwork each month, so they don't spend their weekends compiling invoices, issuing quotes or doing reconciliation," Mr Nmonwu said.
"When a business outgrows Sage One Invoicing, it can easily upgrade to Sage One Accounting — the complete Sage solution for small businesses that require more accounting, cash flow management and business insights," he added.
Local Currency Appreciates at P2P, I&E, Depreciates at Black Market
By Adedapo Adesanya
The local currency appreciated by N2 on the United States Dollar at the Peer-2-Peer (P2P) foreign exchange (FX) window, closing at N760/$1 on Friday, February 3, compared with the previous day's N762/$1, indicating a form of ease as tensions rose across the country following a cash crunch that has triggered anger and aggression in some states.
President Muhammadu Buhari stepped in on Friday and pleaded with Nigerians to give him seven days to resolve the crisis caused by the scarcity of new Naira notes.
The President said he had seen reports about cash shortages and the effect on local businesses and ordinary people.
In the Investors and Exporters (I&E) segment, the Naira recorded a 50 Kobo or 0.11 per cent upward movement against the US Dollar to trade at N461.50/$1 compared with the preceding day's N462.00/$1.
The day's trading data showed that the value of forex transactions during the official market slightly increased by 3.54 per cent or $4.08 million to $119.43 million from the $115.35 million recorded a day before.
But in the black market, the Nigerian currency depreciated against the Dollar by N1 to close at N753/$1, in contrast to Thursday's exchange rate of N752/$1.
In the interbank window, the domestic currency closed flat against the British Pound Sterling and the Euro on Friday at N568.32/£1 and N507.14/€1, respectively.
At the cryptocurrency market, there was a mixed outcome across the tokens tracked by Business Post as moves by the US Federal Reserve to raise rates by 25 basis points continued to send jittery signals.
Binance Coin (BNB) recorded a 2.8 per cent rise to sell at $329.32, Dogecoin (DOGE) grew by 2.4 per cent to trade at $0.0935, Solana (SOL) appreciated by 1.1 per cent to $24.49, Ethereum (ETH) improved by 0.9 per cent to $1,654.18, Cardano (ADA) recorded a 0.6 per cent addition to quote at $0.4006, while Litecoin (LTC) rose by 0.4 per cent to $99.15.
However, Bitcoin (BTC) declined by 0.7 per cent to trade at $23,356.32, and Ripple (XRP) recorded a 0.2 per cent slump to trade at $0.4092, while Binance USD (BUSD) and the US Dollar Tether (USDT) closed flat at $1.00 each.
Brent Falls Below $80 on Fresh Rate Hike Concerns
By Adedapo Adesanya
Brent fell below $80 per barrel as economic indicators raised fears and concerns about higher interest rates amid Europe's plans to continue restricting Russia.
The international crude benchmark depreciated by $2.23 or 2.7 per cent to $79.94 a barrel, as the US West Texas Intermediate crude (WTI) pointed south by $2.49 or 3.3 per cent to trade at $73.39 per barrel.
Prices fell to over three-week lows in a volatile session after strong US jobs data raised concerns about higher interest rates and as investors sought more clarity on the imminent EU embargo on Russian refined products.
It was a tough week for the commodity as Brent registered a 7.8 per cent decline this week while WTI dropped 7.9 per cent.
Job growth in the US accelerated sharply in January amid a persistently resilient labour market. However, analysts note that a further moderation in wage gains should give the Federal Reserve some comfort in its fight against inflation.
The strength in hiring, which occurred despite layoffs in the technology sector as well as in sectors like housing and finance that are sensitive to interest rates, doused market expectations that the US central bank was close to pausing its monetary policy tightening cycle.
The US central bank on Wednesday scaled back to a milder rate increase than those over the past year, but policymakers also projected that ongoing increases in borrowing costs would be needed.
Market analysts noted that the increases in interest rates in 2023 are likely to weigh on the US and European economies, boosting fears of an economic slowdown that is highly likely to dent global crude oil demand.
Also, European Union countries agreed to set price caps on Russian refined oil products to limit Moscow's funds for its invasion of Ukraine.
EU diplomats said the price caps are $100 per barrel on products that trade at a premium to crude, principally diesel, and $45 per barrel for products that trade at a discount, such as fuel oil and naphtha.
Ambassadors for the 27 EU countries agreed on the European Commission proposal, which will apply from Sunday.
The price caps, together with an EU ban on Russian oil product imports, are part of a broader agreement among the Group of Seven (G7) countries.
It follows a $60 per barrel cap on Russian crude that G7 countries imposed on December 5 as the G7, the EU and Australia seek to limit Russia's ability to fund its war in Ukraine.
Both caps prohibit Western insurance, shipping and other companies from financing, insuring, trading, brokering or carrying cargoes of Russian crude and oil products unless they were bought at or below the set price caps.
The Russian government said the EU embargo on Russia's refined oil products would lead to a further imbalance in global energy markets.
In US supply, energy firms this week cut the number of oil and natural gas rigs by the most since June 2020, energy services firm Baker Hughes Co said. US oil rigs fell 10 to 599 this week, their lowest since September, while gas rigs dropped by two to 158.
IGP Orders Arrest, Prosecution of Sellers of Naira
By Aduragbemi Omiyale
The Inspector General of Police (IGP), Mr Usman Alkali Baba, has directed the Deputy Inspector-General of Police in charge of the Force Criminal Investigations Department and the Assistant Inspector-General of Police in charge of the Force Intelligence Bureau to begin the arrest and prosecution of sellers of Naira, as well as the abusers.
In a statement on Friday by the spokesman of the Nigeria Police Force (NPF), Mr Olumuyiwa Adejobi, the police chief said violators would not be spared.
He said efforts would be made to enforce the Central Bank of Nigeria (CBN) Act as the country boils over the swapping of the old banknotes for new ones.
There had been a scarcity of cash in many parts of the country over the Naira redesign policy of the central bank.
There have been reports of people buying the new currency notes at exorbitant rates, triggering anger in some places.
But the statement from the police today said, "In furtherance of the federal government's policy and drive to uphold the provisions of the CBN Act, 2007, and dignify Nigeria's currency," the IGP has ordered the placement of place officers and men of the department and the bureau across the nation "on high alert and to carry out the arrest, and subsequent prosecution of all individuals engaged in the sale or abuse of the Naira notes issued by the CBN."
"The IGP has similarly charged all supervisory Assistant Inspectors-General of Police and Commissioners of Police in charge of police commands and formations to carry out full enforcement of the provisions of Sections 20 and 21 of the Central Bank of Nigeria Act, 2007, which criminalises, amongst other things, the hawking, selling or otherwise trading, spraying of, dancing or matching on the Naira notes, falsifying or counterfeiting of bank notes, refusal to accept the Naira as a means of payment, tampering with the coin or note issued by the CBN," the statement added.
It said Mr Baba has reiterated the mandate of the police "to enforce all laws and regulations without any prejudice to the enabling Acts of other security agencies and urged all and sundry to cooperate with the NPF as it brings the long arm of the law to bear upon all violators of the provisions of the CBN Act, and other extant statutes in Nigeria, with a view to having a well-policed society in all ramifications within the country."
Latest News on Business Post