Shareholders Approve Winding up of RAK Unity Petroleum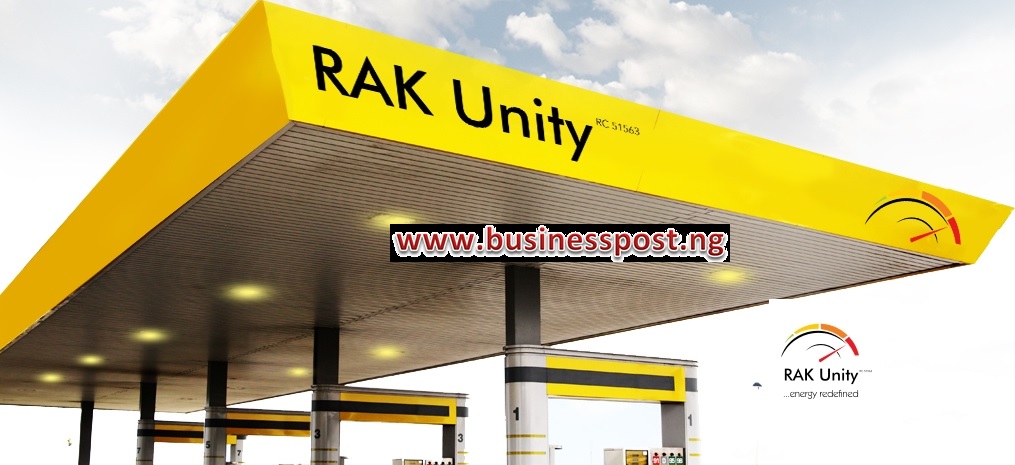 By Dipo Olowookere
The proposed voluntary winding up of RAK Unity Petroleum Company Plc has been approved by shareholders of the organisation.
The authorisation for the folding up of the company was given at its 18th Annual General Meeting (AGM) held on Friday, June 4, 2021, at the Shell Hall, Muson Centre, Onikan, Lagos.
A notice from the energy firm said that the shareholders were unanimous in approving the proposal put forward by the board of the company at the gathering.
It was also agreed at the meeting that Mrs Chinwe Chiwete of the law firm of EPIC Legal, which is located in Lekki Phase 1, Lagos, be appointed as liquidator for the purposes of winding up of the company.
RAK Unity Petroleum is one of the companies listed on the Alternative Securities Market (ASeM) unit of the Nigerian Exchange (NGX) Limited, formerly known as the Nigerian Stock Exchange (NSE).
When it commenced operations in Nigeria some years ago, RAK Unity Petroleum had the vision to become one of the major marketers and distributors of petroleum products purchased from the Nigerian National Petroleum Corporation (NNPC) within Nigeria and the West Africa sub-region.
RAK Unity Petroleum has 56,624,893 issued share capital, with Toparte Nigeria Limited controlling 85 per cent, while a diverse group of Nigerians hold the remaining 15 per cent.
In 2018, during its AGM, the firm was optimistic that it would remain in business and achieve its strategic objectives by driving growth inorganically through a merger or acquisition, thereby enabling the company to respond competitively to the emerging changes and trends in the business operating environment.
Two years earlier, the company commenced the implementation of a five-year business plan aimed to boost sales through the production of branded lubricants and increase profit margins by investment in the direct importation of diesel.
"There are currently ongoing plans to lease four new retail stations and refurbish the old retail stations. These plans will be executed on the back of the merger or acquisition," the Chairman of RAK Unity Petroleum, Mr Edo-Abasi Bassey Ukpong, had said at the gathering.
He had assured that going forward, with the anticipated improvement in the Nigerian economy facilitated by increasing oil production and revenue, growth in trade and investment, a stable and transparent FX market, the firm will position itself to take advantage of opportunities and offer value to shareholders.
"To continue to grow our business, despite the tough operating environment, RAK Unity Petroleum board has begun a strategic review process of our business to evaluate all the options open to us to significantly improve our company's performance.
"Once the board has fully evaluated these options, we intend to return to you, our shareholders, to report on our new strategic direction," the Chairman had said at the 15th AGM.
SEC Introduces Regulatory Incubation Program for Fintechs
By Modupe Gbadeyanka
A regulatory incubation (RI) program for financial technology (fintech) companies operating or seeking to operate in Nigeria has been introduced by the Securities and Exchange Commission (SEC).
A circular issued by SEC disclosed that this framework would be officially launched in the third quarter of 2021 and will operate by admitting identified Fintech business models and processes in cohorts for a one-year period.
Participation in the RI program will encompass an Initial Assessment Phase and the Regulatory Incubation Phase.
The categories to be admitted into each cohort will be determined based on submissions received through the Fintech Assessment Form and communicated ahead of each take-off date.
SEC explained that the scheme was designed to address the needs of new business models and processes that require regulatory authorisation to continue carrying out full or ancillary technology-driven capital market activities.
The RI Program has thus been conceived as an interim measure to aid the evolution of effective regulation which accommodates the innovation by fintechs without compromising market integrity and within limits that ensure investor protection.
It was disclosed that review of completed Fintech Assessment Forms will continue on an ongoing basis and those who consider that there is no specific regulation governing their business models or who require clarity on the appropriate regulatory regime for seeking the authorisation of the commission, are encouraged to complete the Fintech Assessment Form.
NGX Suspends Trading on GTBank Shares Ahead of Delisting
By Dipo Olowookere
In preparation for the eventual delisting of shares of Guaranty Trust Bank (GTBank) Plc from its trading platform, the Nigerian Exchange (NGX) Limited on Friday, June 18, 2021, placed the banking stock on a full suspension.
GTBank, a tier-one lender trading its equities on the exchange, intends to transform into a financial holding company (Holdco) so as to offer a wide range of services it is restricted to do.
Some years ago, the Central Bank of Nigeria (CBN) directed banks in the country to offload their subsidiaries not performing core lending services.
This was after many deposit money banks (DMBs) were delving into different business ventures, including insurance, stockbroking, asset management, amongst others.
For the CBN, which regulates the banking industry in Nigeria, most of these banks were losing focus and were not supporting businesses that need funds to grow and then stimulate the economy in the process.
To address this issue, the apex bank asked banks to sell off their non-banking assets and this forced many of them to offload their companies not offering core banking services.
However, there was an opening for banks to still delve into other sectors within the financial and capital markets and this was by operating as a Holdco.
A few of them towed this path, including FBN Holdings, Stanbic IBTC Holdings and FCMB Group.
Not wanting to be left out, GTBank is joining the party and to achieve this, it is delisting its banking arm, which is the popular GTBank from the stock exchange.
GTBank will now operate as a private company, while the new Holdco, Guaranty Trust Holding Company Plc, will now be a public company. The shares of this new firm will be listed on the NGX after the delisting of GTBank.
Last Friday, the stock exchange informed the investing community of the latest development, announcing the suspension of trading on GTBank shares.
In the circular sighted by Business Post, the NGX explained that the rationale behind placing GTBank stocks on full suspension is to "prevent trading in the shares of the bank" in preparation of its "eventual delisting"
Before trading on its stocks was suspended on Friday, GTBank closed at N28.55 on Thursday after appreciating by 50 kobo or 1.78 per cent.
DLM Capital Remains Best Structured Finance & Securitization Team in West Africa
A prominent developmental investment bank, DLM Capital Group, has emerged winner at the Capital Finance International (CFI) 2021 awards as the best-structured finance and securitization team in West Africa.
This award has been won consecutively in three years and affirms the group's strong performance as a leading investment institution and asset manager.
CFI awards seek to identify the contributions of individuals and organizations that contribute significantly to the advancement of economies and truly add value for all stakeholders.
DLM Capital Group creates bespoke business solutions for alternative financing and harnessing funds for growth.
The group focuses on four key sectors — consumer credit, agriculture, microfinance, and education with a mandate to reduce poverty and improve living conditions for Africans while mobilizing resources for the continent's economic and social development.
"In the past three years, our portfolio management team's performance has remained consistent, and our clients have benefited immensely from exposure to our solutions, including the NMRC securitization deal and the DLM Primero BRT Securitization," said Head of Corporate Communications and Marketing, DLM Capital Group, Ms Chinwendu Ohakpougwu.
"We are positioned to provide services to an expansive client base of retail, high net-worth and institutional customers.
"DLM Capital Group remains committed to constantly providing financial solutions that will enable our clients to make a difference, and we are honoured to be recognized once again as a reflection of the quality of support offered to our clients," she added.
DLM has won recognition in West African capital markets, acting as a sole arranger to over 80 per cent of structured finance transactions in Nigeria — and all the securitization transactions. It provides deal structuring, advisory execution and capital raising services across the Nigerian capital market.
The institution recently launched an asset financing scheme and is preparing a venture into digital banking under its subsidiary, Sofri.
Latest News on Business Post