Stanbic IBTC Pension's Assets Under Management Rises to N3.5trn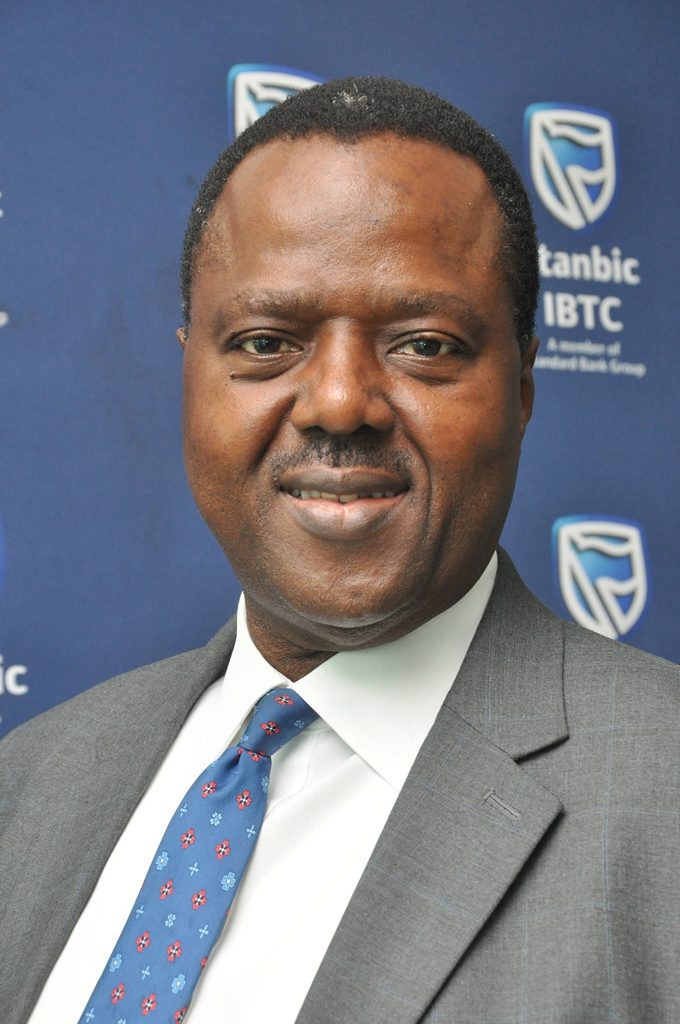 By Dipo Olowookere
The assets under management (AUM) of Stanbic IBTC Pension Managers Limited has risen above N3.5 trillion, the CEO of the company, Mr Eric Fajemisin, has confirmed.
The AUM measures the total market value of the investments handled by pension fund administrator for its clients, who are usually Retirement Savings Account (RSA) holders.
Mr Fajemisin, while commenting on the commencement of the Transfer Window programme for the sector, which allows RSA holders to port to any PFAs of his choice, described the development as positive because it democratises pension fund management in the country and gives pension fund contributors the freedom to choose their preferred PFA.
The Stanbic IBTC Pension chief expressed confidence that his company will attract more account holders under this scheme because of "safety, transparency, convenience and quality service [the organisation provides] at all times."
He noted that the firm has a proven record of financing, tracking and protecting investments in the pension space, saying, "As managers of the largest Retirement Savings Account (RSA) Fund in Nigeria, our flagship fund which is the RSA Fund II has consistently outperformed industry peer average.
"This sustainable performance has also ensured our RSA Fund II has remained top three in the last ten years. Furthermore, our Retiree Fund (RSA Fund IV) has consistently maintained an 'above industry' performance year on year."
"Our leadership in the industry is a reflection of the continued delivery of quality service through dedicated, focused and professional staff, who have continued to set the standard for pension fund administration and contributor management in the country.
"Over the years, we have leveraged our deep understanding of corporate governance to build the trust of our stakeholders, and this has positioned us as the largest pension fund administrator in Nigeria by Assets under Management (AUM), worth over N3.5 trillion," Mr Fajemisin added.
Business Post reports that the transfer window, under the Pensions Reform Act of 2014, officially opened on Monday, November 16, 2020, as advised by the National Pension Commission (PenCom), the industry regulator.
Stanbic IBTC Enlightens Investors on Available Safe Investment Options
By Ashemiriogwa Emmanuel
Following the strokes of economic uncertainties from the COVID-19 pandemic, Stanbic IBTC Asset Management, a subsidiary of Stanbic IBTC Holdings Plc, recently organised a webinar to proffer guidance on investing in uncertain times.
The webinar via Instagram was themed Investing in Uncertain Times and experts at the Stanbic IBTC enlightened the investing public about the available transparent and safe investment options.
Some of the in-house were Ms Fadekemi Obasanya, Head Investment Management and Ekene Nwaokoro, Fund Analyst.
In her presentation, Ms Obasanya emphasised the importance of gaining needful knowledge from investment professionals about the best investment options per time.
She also pointed out the various investment options offered by Stanbic IBTC which both current and prospective investors can take advantage of, leveraging on the well-informed financial guidelines provided by the organisation.
She said some of the investment options include Stanbic IBTC Money Market Fund, Stanbic IBTC Dollar Fund, Stanbic IBTC Enhanced Fixed Income Fund, Stanbic IBTC Bond Fund, among many others under the mutual funds.
Ms Obasanya further stated that many people become victims of fake investment platforms due to misinformation and indiscipline, urging investors to do due diligence before parting with their funds.
"A lot of people fell prey to fake investment platforms in the previous year. It is wise to stay disciplined and informed about credible investment outlets to avoid losing money, as the main objective of the investment is to generate regular income and capital appreciation.
"People need to be mindful of the type of investment they put their money in. This is why we designed a tool called 'InvestBeta' for intending investors to identify their risk appetite, which simply means the amount of risk they are willing and able to take, as well as the available investment options that can help them achieve their investment objective.
"There are also well-experienced financial advisors on standby to help investors decide on the most suitable options for them," she said.
Also discussed at the session was the advantage of investing in the Stanbic IBTC Dollar Fund, a dollar-denominated mutual fund, which was a response to how investors can hedge against Naira devaluation.
Individuals were educated on the fundamentals of investing and viable investment options, especially amid an unstable economic terrain.
Capital Importation into Nigeria Falls to $875.6m in Q2 2021
By Aduragbemi Omiyale
Nigeria has recorded a quarter-on-quarter decline of 54.06 per cent in the total value of capital importation into the country in the second quarter of 2021, the National Bureau of Statistics (NBS) has revealed.
In a report released by the agency, it was disclosed that the FX inflows from April to June 2021 stood at $875.6 million in contrast to $1.9 billion recorded in the first quarter of this year.
On a year-on-year basis, the capital importation went down by 32.38 per cent as the inflows in the same period of last year was $1.3 billion.
Business Post observed that the decline in the period under review was because of lower inflows from foreign direct investments (FDIs), foreign portfolio investments (FPIs) and other investments.
However, in the report, the stats office said the largest amount of capital importation by type was received through portfolio investment, which accounted for 62.97 per cent ($551.4 million) of total capital importation, followed by other investment, which accounted for 28.13 per cent ($246.3 million) of total capital imported, with FDIs accounting for 8.90 per cent ($78.0 million) of total capital imported in Q2 2021.
By sector, capital importation by banking dominated in Q2 2021, reaching $296.5 million of the total capital
importation in Q2 2021, followed by financing with $205.9 million and shares with $194.6 million.
By source of the capital investment, the United Kingdom was on top with $310.3 million, accounting for 35.43 per cent of the total capital inflow in Q2 2021.
It was trailed by South Africa with $212.4 million and the United States with $83.4 million and by destination, Lagos State emerged as the top destination of capital investment in Nigeria in Q2 2021 with $780.1 million, contributing 89.09 per cent to the total capital inflow in Q2 2021 and by bank, Stanbic IBTC Bank Plc emerged at the top of capital investment in Nigeria in Q2 2021 with $310.2 million, accounting for 35.43 per cent of the total capital inflow in Q2 2021.
Standard Chartered Bank followed by attracting $282.4 million, while Citi Bank attracted $94.2 million in the second quarter of this year.
PenCom Drags 120 Firms to Court for Pension Act Violation
By Adedapo Adesanya
The National Pension Commission (PenCom) has disclosed that it was in court with about 120 companies that have refused to comply with the dictates of the 2014 Pension Reform Act (PRA).
The Director, Corporate Communications of the commission, Mr Peter Aghahowa, stated this in Lagos at the 2021 PenCom workshop for journalists in Lagos.
According to him, the organisation was working assiduously to ensure all pension laws as they affect various policies are totally complied with.
He noted that compliance varies according to the sector, adding that recovery agents have been engaged to ensure that funds that ought to be remitted to PenCom are not diverted under any guise.
"For the private sector, we engaged recovery agents. By the PRA, any company with more than three workers must key into the Contributory Pension Scheme (CPS).
"So, the recovery agents have been empowered. Once they check the books of companies, they will determine their liabilities.
"We have the employee and employer portion remittances. For those not remitting at all, there is a penalty.
"We have 120 cases in court and these are organisations we tried to work with and they were just recalcitrant.
"Going to court is the last resort because the goal is for the money to the RSAs. We always try to engage.
"In states, they have to enact and implement the CPS. We work with them in coming up with a bill and setting up a pension bureau.
"Most states have not implemented this well. In enforcing compliance here, you should tread softly. Accrued rights have been paid up", he said.
The agency has, therefore, called for compliance on contributory pension remittances by employers across the country.
On her part, the PenCom DG, Mrs Aisha Dahir-Umar, disclosed that the commission has deepened technological innovation as it seeks to navigate through the challenges imposed by the pandemic.
Latest News on Business Post