Summit to Showcase Future-Proof Business Strategy
By Modupe Gbadeyanka
The first Africa Shared Value Summit will raise awareness and advocate for the strategic implementation of the Shared Value business model, which brings about social change while positively impacting profit.
Companies who create Shared Value do so through the normal operation of their businesses; it is not an (often short-term) add-on limited by budget, but rather a future-proof business strategy for long-term gain.
There are corporates that are currently taking the lead in changing the face of capitalist business practice, but it is the social innovators who are really embracing the practice and reaping the rewards – financially and societally.
The Summit's keynote speaker will be Marc Pfitzer, Managing Director of FSG, one of the world's leading consultancies focusing on social change strategy and creating business models and strategies that lead to social impact. Speaking on the growth of Shared Value, Marc is optimistic that business is starting to catch on: "If you look at the spread of the concept, and you look at the continued emergence of new companies who say 'we've got a built-in purpose in our strategy', it's not just a communication-based tagline, it's really about making different choices in our strategy. We keep on getting new companies coming into the fold, so the underlining movement is happening and is spreading all over the world."
Marc's expertise spans numerous subjects, including Shared Value, collective impact, agricultural development, impact measurement, and the mechanics of collaboration. His influential articles "Innovating for Shared Value" and "The Ecosystem of Shared Value" were published in the Harvard Business Review in 2013 and 2016 respectively. Prior to FSG, Marc served as Principal at The Boston Consulting Group (BCG) based in Zürich.
Chief Marketing Officer of Nando's, one of the Summit's sponsors, Doug Place has received more than 30 international and national marketing and advertising awards, including The Media "Top 40 Under 40" in 2014, and was recognised as one of Destiny Man Magazine's 2015 'Young and Powerful' industry leaders. Through the implementation of Shared Value principles, Nando's has achieved major successes in the development and recognition of African artists and the fight against malaria.
Another speaker highlight is Barry Swartzberg, Group Executive Director Responsible for International Strategy at Discovery. Discovery Health's pioneering approach to incentivising people to be healthier is world-renowned. The impact of the adoption of a Shared Value strategy underpins the organisation's global success and new business growth. Other high-profile speakers include Sanda Ojiambo, Head of Corporate Responsibility at Safaricom, who will share her experience in multi-sectoral policy and development work throughout Sub-Saharan Africa, and Maria Papetti, Head of Enel Holdings, who will speak on sustainability, renewable energy growth and social equality.
The Summit will also feature Shared Value trailblazers like Dr Sara Saeed, winner of the UNICEF Global Goal Campaigner Award 2016, who will share insights into the doctHERS project in Pakistan.
Other participants include: Michelle Constant (CEO, BASA); Gordon Cook (Activist, Stir4Change); Zaakira Mahomed (Founder, Happy with a Purpose and Mina Cup), David Blyth (CEO, Yellowwood); Claire Reed (CIO, Reel Gardening); Genevieve Leveille (Co-Founder, 0TenTic8); Cecilia Kinuthia-Njenga (UNEP Head, South Africa); and Thomas van Viegen (EY Associate Director: Climate Change and Sustainability Services).
Embracing CSV is the key to long-term sustainability, enabling businesses to survive and thrive in a changing business climate. Shift Social Development, the team of women behind the Summit headed by Tiekie Barnard, aims to create an annual platform where Shared Value practitioners can share their stories and influence businesses and brands in the creation of Shared Value, thus embodying the Shift Social Development mantra of profit with purpose.
Again, FrieslandCampina Pulls Down OTC Bourse by 0.23%
By Adedapo Adesanya
FrieslandCampina Wamco Nigeria Plc, for the second consecutive session, dragged the NASD Over-the-Counter (OTC) Securities Exchange down by 0.23 per cent on Wednesday, October 5.
This happened as the milk-producing company recorded a N1.15 loss to close the midweek session at N73.85 per unit compared with the previous day's rate of N75.00 per unit.
Consequently, the market capitalisation of the OTC bourse went down by N2.25 billion to wrap the day at N960.50 billion, in contrast to Tuesday's N962.75 billion.
Equally, the NASD unlisted securities index (NSI) recorded a drop of 1.71 points to wrap the session at 729.63 points compared with the preceding day's 731.34 points.
The number of shares transacted during the session went up by 40.5 per cent to 41,217 units from the 29,331 units transacted on Tuesday, while the value of the shares depreciated by 4.1 per cent to N2.1 million from N2.2 million, with the number of deals carried out by investors rising by 225 per cent to 13 deals from the four deals executed in the previous session.
AG Mortgage Bank Plc ended the trading session as the most traded stock by volume on a year-to-date basis with a turnover of 2.3 billion units valued at N1.2 billion, CSCS Plc stood in second place with 687.7 million units worth N14.3 billion, and Mixta Real Estate Plc was in third place with 178.1 million units valued at N313.4 million.
Also, the most traded stock by value on a year-to-date basis was still CSCS Plc with the sale of 687.7 million units for N14.3 billion, VFD Group Plc was in second place with 27.7 million units worth N7.4 billion, and FrieslandCampina WAMCO Nigeria Plc was in third place with 14.4 million units valued at N1.7 billion
Equity Market Falls 0.09% as Investors Lose N25bn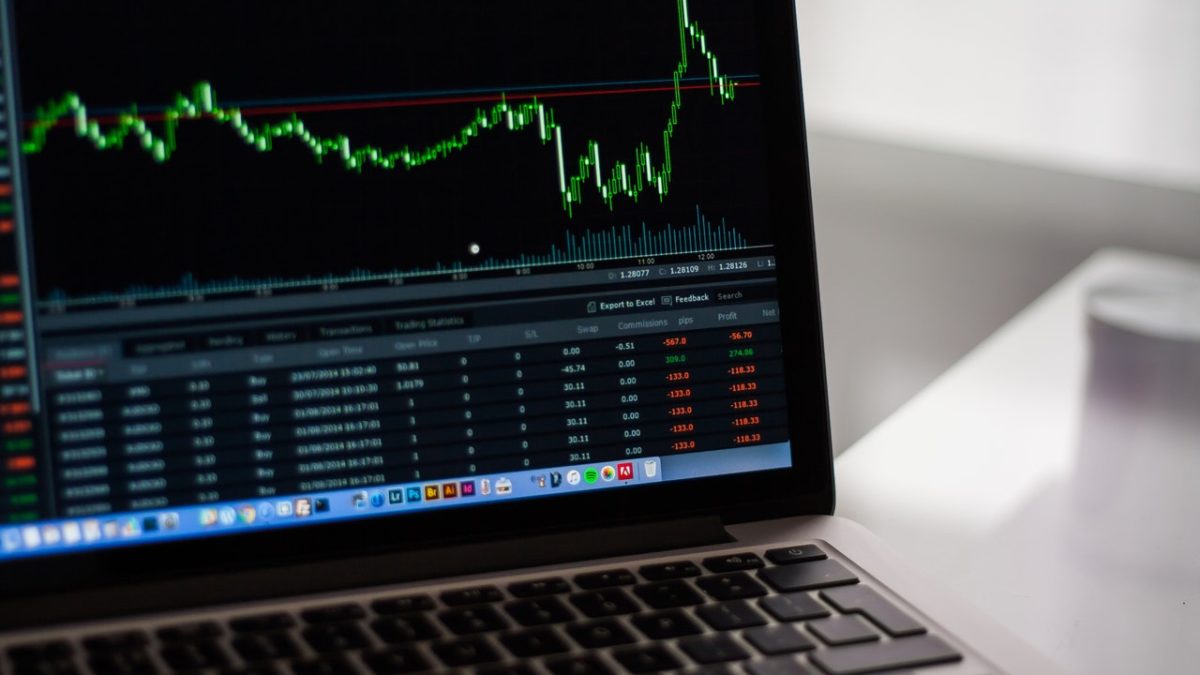 By Dipo Olowookere
Trading activities remained in the bearish region on Wednesday on the floor of the Nigerian Exchange (NGX) Limited despite the upbeat about the listing of Geregu Power Plc on the exchange.
The local equity market depreciated by 0.09 per cent yesterday as a result of the persistent profit-taking triggered by inflationary pressures as investors leave the market for other assets that can give them returns closer to the 20.52 per cent inflation rate.
When the market closed for the session, the All-Share Index (ASI) decreased by 43.04 points to 48,836.70 points from 48,879.74 points as the market capitalisation dwindled by N25 billion to N26.354 trillion from N26.379 trillion.
The industrial goods space remained flat for another trading day, while the insurance counter closed higher by 0.21 per cent, with the banking, energy and consumer goods sector depreciating by 0.98 per cent, 0.27 per cent and 0.18 per cent, respectively.
Cadbury Nigeria recorded the highest fall as its value went down by 9.93 per cent to N12.25, Northern Nigerian Flour Mill declined by 9.33 per cent to N6.80, PZ Cussons fell by 9.19 per cent to N8.40, Cornerstone Insurance retreated by 8.93 per cent to 51 Kobo, and Unity Bank lost 6.82 per cent to trade at 41 Kobo.
The highest price gainer for the midweek session was the new boy, Geregu Power, as its share value rose by 10.00 per cent to N110.00. Multiverse gained 9.88 per cent to sell for N4.45, Red Star Express appreciated by 9.43 per cent to N2.32, Sovereign Trust Insurance chalked up 8.00 per cent to quote at 27 Kobo, and Japaul garnered 7.69 per cent to settle at 28 Kobo.
The most active stock for the day was Chams, which sold 25.5 million units worth N7.4 million and was trailed by GTCO, which sold 19.5 million units valued at N341.0 million. Sterling Bank transacted 9.9 million shares for N15.2 million, Geregu Power traded 8.5 million equities worth N935.0 million, and Transcorp exchanged 7.2 million stocks for N7.5 million.
At the close of business, the market recorded the sale of 135.5 million stocks worth N2.2 billion in 4,041 deals compared with the 173.5 million stocks worth N2.4 billion traded in 4,926 deals on Tuesday, representing a decline in the trading volume, value and number of deals by 21.87 per cent, 7.12 per cent and 17.97 per cent, respectively.
Naira Appreciates to N733/$1 at Black Market, Weakens to N437.50/$1 at I&E
By Adedapo Adesanya
The exchange rate of the Naira to the American Dollar at the black market closed at N733/$1 at the black market, data obtained by Business Post from foreign exchange (forex) traders on the streets showed.
On the previous day, the Naira was exchanged with the United States currency at N740/$1, indicating that the local currency appreciated within 24 hours against its American counterpart by N7.
Also, in the Peer-to-Peer (P2P) segment of the FX market, the Naira appreciated against the US Dollar yesterday by N2 to close at N747/$1 in contrast to the previous day's value of N749/$1.
However, in the Investors and Exporters (I&E) window of the market, the Nigerian currency depreciated against the greenback in the midweek session by 47 Kobo or 0.06 per cent to settle at N437.50/$1 compared with Tuesday's value of N437.03/$1 as forex traders executed transactions valued at $70.42 million during the session.
In the same vein, the domestic currency suffered losses against the Pound Sterling and the Euro in the interbank segment of the market on Wednesday.
On the Pound Sterling, the indigenous currency lost N21.64 to trade at N491.52/£1 versus the previous day's N469.88/£1 and against the Euro, it lost N9.16 to close at N429.91/€1 compared with Tuesday's rate of N420.75/€1, according to data from the Central Bank of Nigeria (CBN).
Meanwhile, in the digital currency market, bullishness continued in Bitcoin (BTC) as the coin added 1.3 per cent toits value to trade at $20,386.63, with Ripple (XRP) recording a 5.4 per cent gain to sell at $0.5016.
Ethereum (ETH) appreciated by 1.8 per cent to sell at $1,376.18, Dogecoin (DOGE) gained 1.5 per cent to trade $0.0659, Solana (SOL) recorded a 1.1 per cent rise to sell at $34.41, Cardano (ADA) recorded a 0.7 per cent climb to quote at $0.4354, as Binance Coin (BNB) also recorded a 0.7 per cent appreciation to trade at $296.48.
However, Binance USD (BUSD) recorded a 0.05 per cent depreciation to settle at $0.9999, Litecoin (LTC) declined by 0.02 per cent to $54.80, while the US Dollar Tether (USDT) closed flat at $1.00.
Latest News on Business Post