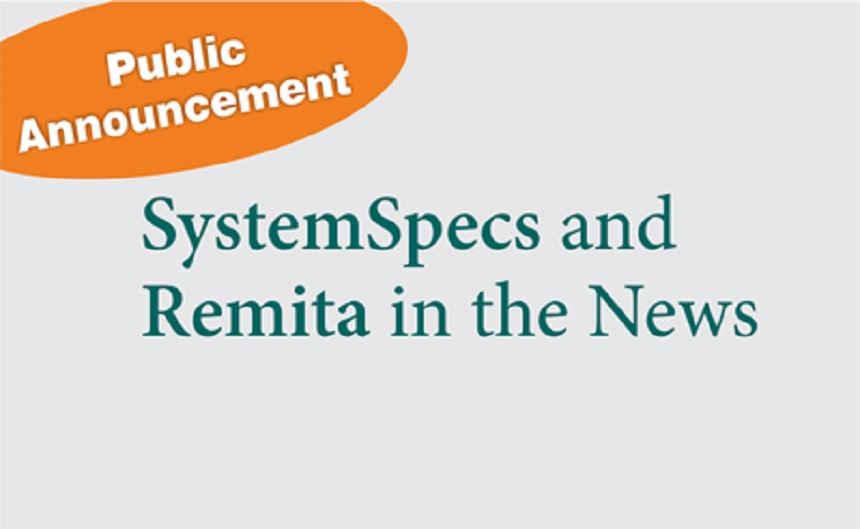 By Modupe Gbadeyanka
An electronic platform created by leading Nigerian FinTech firm, SystemsSpecs, Remita, has taken its operations to the neighbouring West African country, Ghana.
The Remita Payroll service is now being rendered in the country courtesy a partnership with the Ghana branch of Access Bank Plc.
Considered first of its kind in Ghana, one of the major advantages of Remita Payroll is that it completely eliminates the need for organisations to process payroll on one system and then take the processed data to another platform to transfer salaries, or send salary schedules to various banks or statutory agencies. It further helps organisations to significantly improve operational efficiency and effectiveness in employee management.
The introduction of the payroll system, which is designed to make it extremely easy for Businesses, NGOs, SMEs and organisations of any size to effortlessly manage monthly salary processing is riding on a strategic partnership with Access Bank, Ghana.
At the product unveil held recently at the Bank's Accra head office, Mr Kris Ifeanyi Njoku, Managing Director, Access Bank Ghana, said the introduction of Remita Payroll is part of the Bank's long term objective of continuous innovation to meet the diverse needs of the business community.
"Our objective is to always give our customers a banking experience backed by need-based solutions that are powered by robust technology which this partnership with SystemSpecs represents as it brings us closer to achieving our strategic objective of becoming Africa's gateway to the world," he said.