Tether Offers Businesses, Retail Stores Opportunity to Financial Freedom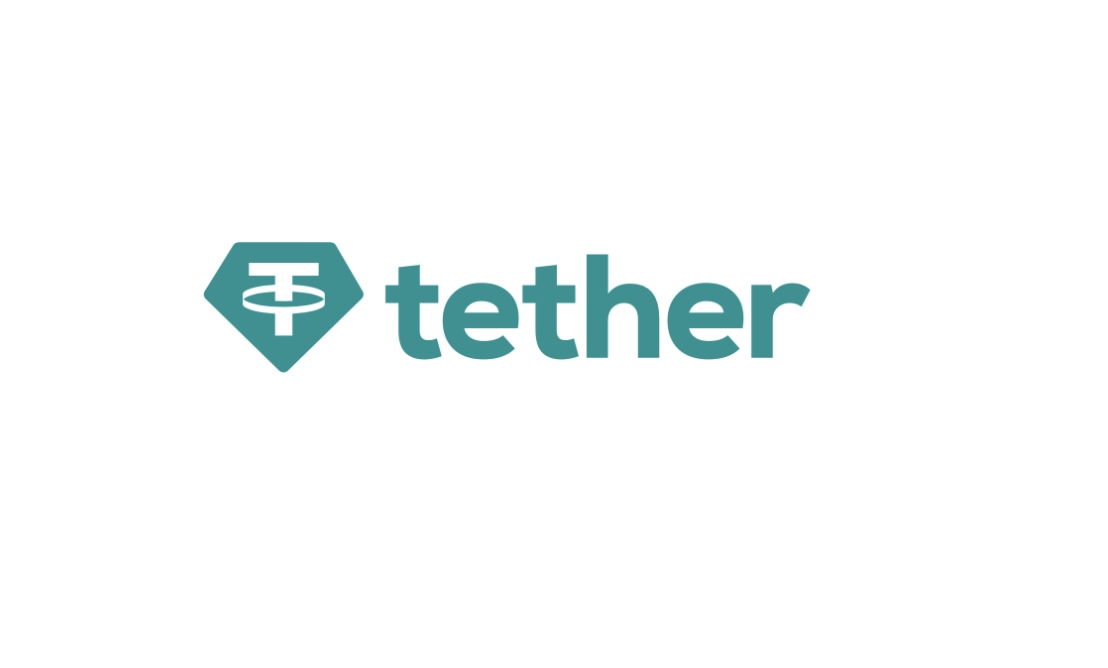 By Adedapo Adesanya
Tether, the largest stablecoin in the world, known for driving financial freedom, is currently breaking ground for businesses and brands.
As the most trusted and most used stablecoin in the world, Tether says it is out to help businesses grow, be financially free, and allow them to provide amazing shopping experiences for their customers by listing and accepting Tether (USDt) as one of their cryptocurrency payment options.
From walking into brands' physical stores, retail chain outlets, and merchant shops or from the comfort of one's home or mobile, customers of many brands across different industry verticals can now easily shop, make or receive secured payments faster with Tether.
As one of its most recent strategies for financial freedom and inclusion, Guess, one of the largest global fashion brands in the world, is now accepting USDt as one of their cryptocurrency payment options at their Lugano stores, enabling more sales transactions and providing a more convenient shopping experience for their customers.
Since the integration of Tether USDt into their payment portals and platforms, Guess has recorded many success stories with its increased number of over 200 merchants who have joined the initiative and more customers who have Tether USDt showing interest and buying Guess products or accessories.
"We hope that many businesses and stores in emerging markets like Africa will follow this example and indeed the bold step Guess has taken to promote their business to become completely financially free, increase online and in-store sales, and as well gain excellent customer satisfaction," Tether told Business Post in a statement.
On his part, Mr Paolo Ardoino, CTO of Tether, speaking about the benefits of accepting Tether USDt as a payment option for retail outlets, said described the development with Guess, located in Lugano, a very popular with tourists and one of the most characteristic streets, as "a really good sign."
"We hope that many other merchants will want to be protagonists of this beautiful story that is making Lugano the city in Europe, perhaps in the world, with the highest levels of cryptocurrency adoption.
"Last but not least, it is a choice that testifies to the will of an international company to strengthen financial inclusion, stimulating people to believe in Bitcoin, Tether, and LVGA as payment methods," he added.
Global Fashion Brand Guess now accepts #Bitcoin, #Tether & #LVGA payments at their Lugano stores. #LuganoPlanB pic.twitter.com/GJYsb5Ly3i

— Lugano Plan ₿ (@LuganoPlanB) March 22, 2023
Shares of FTN Cocoa Surge 54.55% in One Week
By Dipo Olowookere
In one week, the shares of FTN Cocoa appreciated by 54.55 per cent on the floor of the Nigerian Exchange (NGX) Limited, closing at 68 Kobo.
The surge in the price of the company's equities in the stock market was triggered by the demand by investors during the trading week, which was the last of former President Muhammadu Buhari.
FTN Cocoa topped the price gainers' chart of 60 members, higher than the 44 equities on the log in the preceding week.
RT Briscoe followed after it rose by 40.74 per cent to 38 Kobo, Chams increased by 36.67 per cent to 41 Kobo, Tripple Gee improved by 32.20 per cent to N3.90, and University Press appreciated by 20.32 per cent to N2.25.
Business Post reports that 21 equities depreciated in price last week, lower than 27 equities in the previous week, with Sovereign Trust Insurance losing 20.00 per cent to 36 Kobo. Chellarams fell by 18.78 per cent to N1.47, Ardova declined by 13.90 per cent to N17.35, Royal Exchange shed 7.69 per cent to 48 Kobo, and Neimeth went down by 7.33 per cent to N1.39.
Data from the exchange showed that the prices of 75 shares remained unchanged in the week, lower than the 85 shares recorded a week earlier.
A total of 1.963 billion shares worth N33.899 billion in 30,827 deals exchanged hands in the five-day trading week, in contrast to the 3.029 billion shares worth N33.626 billion transacted in the previous week in 29,505 deals.
Financial stocks led the activity chart with 1.463 billion units valued at N18.028 billion in 15,593 deals, contributing 74.51 per cent and 53.18 per cent to the total trading volume and value, respectively.
Conglomerates equities recorded a turnover of 111.180 million units worth N371.360 million in 1,590 deals in the week, while consumer goods shares sold 106.594 million units valued at N2.544 billion in 4,641 deals.
UBA, Access Holdings and Zenith Bank were the busiest stocks in the week, with 800.611 million units valued at N11.751 billion in 7,351 deals, contributing 40.78 per cent and 34.66 per cent to the total trading volume and value apiece.
The renewed buying interest raised the All-Share Index (ASI) and the market capitalisation by 1.51 per cent to 52,973.88 points and N28.845 trillion, respectively.
Similarly, all other indices finished higher except industrial goods and Growth indices, which fell by 0.70 per cent and 1.33 per cent apiece, as the ASeM and sovereign bond indices closed flat.
Tinubu Promises Unified Exchange Rate, Lower Interest Rate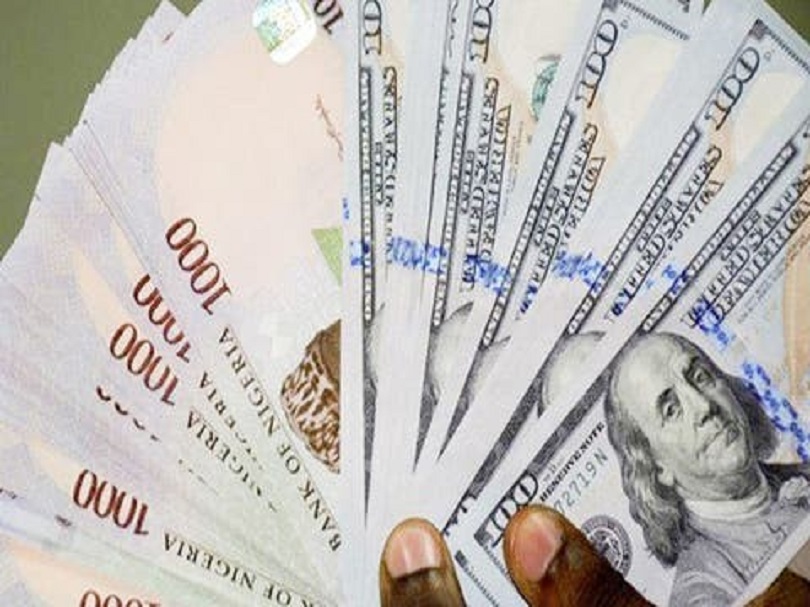 By Adedapo Adesanya
Nigeria's new president, Mr Bola Ahmed Tinubu, has promised to unify Nigeria's multiple exchange rate regimes in an effort to tackle the lingering forex crisis in the country.
The President made the disclosure during his inauguration on Monday, May 29, at Eagle Square in the nation's capital, Abuja, after he took the oath of office earlier this morning.
Speaking on his agenda for the next four years, Mr Tinubu said his administration would seek to bring the different exchange rate regimes being operated across the country's FX channels under a single regime.
It is, however, not clear which of the channels will be the official exchange rate, but many analysts, which Business Post spoke to, believe that the disparity in the rates at the official and parallel market will make the latter the obvious choice.
Mr Tinubu's promise aligns with that of the International Monetary Fund (IMF) and the World Bank, which warned that for the country to fix its economy, it must increase the tax rates, especially the value-added tax (VAT), from 7.5 per cent to double digits, adopting a single exchange rate regime, remove subsidies on petrol, and raising the benchmark interest rate to curb inflation, which is now at 22.22 per cent.
The new President also promised to do all within his power to ensure that there is a reduction in the country's high-interest rate.
The current benchmark interest rate of Nigeria is 18.5 per cent. It was raised from 18.0 per cent a few days ago after the Central Bank of Nigeria (CBN) held the 291st monetary policy committee (MPC) meeting in Abuja.
Experts warn that this will lead to an increase in lending rates and worsen the uncompetitiveness of the Nigerian economy.
Mr Tinubu noted that his administration would work towards a single-digit lending rate to allow for more investment into the country in order to boost the performance of Africa's largest economy.
"Monetary policy needs a thorough housecleaning. The Central Bank must work towards a unified exchange rate. This will direct funds away from arbitrage into meaningful investment in the plant, equipment and jobs that power the real economy.
Interest rates need to be reduced to increase investment and consumer purchasing in ways that sustain the economy at a higher level," Mr Tinubu said.
Panic as Queues Return to Petrol Stations After President's Announcement
By Dipo Olowookere
Nigerians may have to undergo another round of hardship as queues returned to petrol stations on Monday shortly after President Bola Tinubu announced the removal of fuel subsidy.
Mr Tinubu was sworn-in as the 16th President of Nigeria today after the tenure of Mr Muhammadu Buhari expired.
During his inaugural speech, the new leader of the country emphatically said the regime of the federal government paying to make Nigerians get the product at a cheaper price was gone.
This caused some consumers to rush to the filling stations to buy petrol at the current official price of N184 per litre.
Due to this panic buying, several queues were witnessed by Business Post at some of the petrol stations selling the product in Lagos.
It was observed that in a few places where petrol was being dispensed to customers, motorists formed long queues, while those buying in Jerry cans flooded fuel pumps.
As of the time of filing this report, some of the petrol stations earlier selling to customers have stopped dispensing the product.
Some of the consumers who spoke with this newspaper blamed Mr Tinubu for the situation, saying he was not supposed to announce the subsidy removal on his first day in office.
They claimed his statement was vague as it did not specify when the subsidy would be removed, giving oil marketers the opportunity to hoard the product to monitor the market sentiment.
During his campaign, Mr Tinubu said his administration would remove petrol subsidy to free up funds to stimulate the economy.
At his inauguration today, the President said, We commend the decision of the outgoing administration in phasing out the petrol subsidy regime which has increasingly favoured the rich more than the poor.
"Subsidy can no longer justify its ever-increasing costs in the wake of drying resources. We shall instead re-channel the funds into better investment in public infrastructure, education, health care and jobs that will materially improve the lives of millions."
Latest News on Business Post