UK Expresses Commitment to Drive Investments to Egypt
By Dipo Olowookere
UK Prime Minister's Trade Envoy, Sir Jeffrey Donaldson MP and over 40 delegates from British companies arrived to Egypt to visit Cairo and Alexandria to assess new trade and investment opportunities and identify potential Egyptian partners.
UK Trade Envoy Sir Jeffrey Donaldson said: This is the first time a majority of these companies have visited Egypt, showing the UK is putting its money where its mouth is in regard to new business. 2016 saw investments from UK companies reaching over $30 Billion, and 2017 is already delivering on the UK's commitment to further deepen cooperation and help support the Egypt's economic growth efforts through increased British investments.
British Ambassador to Egypt, John Casson said: 2017 is big year for business in both Egypt and Britain to drive economic success. So it is big news that we are starting 2017 with three British business delegations in one week bringing new companies into new sectors in Egypt.
"We are seeing growing British appetite as Egypt implements its economic reform programme. This new growth builds on strong foundations: Egypt and Britain are natural economic partners with $2bn of trade each year and $30.5bn of investment powering the Egyptian economy since 2011."
The delegation includes the Invest Northern Ireland Trade mission, whose companies cover numerous sectors including Energy, Healthcare, Food and Drink, Environment, Waste Management, Construction and Engineering. Nine other companies brought under the auspices of the Egyptian British Chamber of Commerce (EBCC) focussed on infrastructure and construction, with regard to trade and investment opportunities in projects such as the Cairo Capital and development of the Suez Canal Economic Zone. Two other Missions organised by the Scottish Development International (SDI) and the Energy Industries Council (EIC) addressed the evolving opportunities in the Egyptian energy arena. The visit coincided with the largest Oil and Gas event to happen in Egypt, Egypt Petroleum Show (EGYPS), attended by Sir Jeffrey Donaldson as well as the British Ambassador to Egypt, John Casson and the Director for International Trade, Jason Ivory.
UPDC Declares Loss in 2020 as Revenue Declines 23%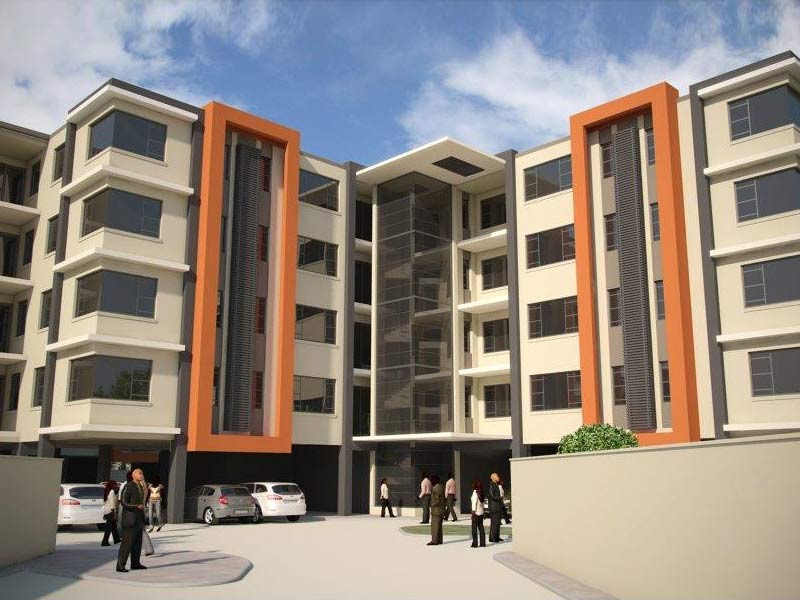 By Dipo Olowookere
All seems not to be well with UAC Nigeria Property Development Company (UPDC) Plc, going by its financial statements for the year 2020.
During the period, the revenue generated by the organisation reduced by 23 per cent to 1.7 billion from N2.2 billion as a result of the decline in the rental income and others.
The results also showed that there was a reduction in the cost of sales to N1.7 billion from N3.0 billion, leaving the organisation with a gross loss of N79.5 million, lower than a gross loss of N878.1 million a year earlier.
Also, the selling and distribution expenses reduced to N61.2 million from N104.9 million, while the administrative expenses rose to N881.5 million from N520.8 million, with the other operating income jumping to N146.6 million from N34.9 million due to the higher income earned through legal fees on disposal of UPDC REIT property, search fees, and sale of scrap items.
Business Post reports that the firm recorded an operating loss of N713.0 million better than N1.3 billion recorded in 2019, while the finance income improved by 551.9 per cent to N35.2 million from N5.4 million.
The financial results showed that the interests paid by UPDC on loans obtained amounted to N1.5 billion, lower than N2.6 billion of the preceding year, while the net finance cost stood at N1.5 billion in contrast to N2.6 billion in 2019.
With an operating loss before impairment of N3.2 billion versus N3.3 billion in 2019 and a fair value gain/(impairment of disposal group held for sale of N2.9 billion, UPDC closed the accounting year with a loss before tax of N262.7 million compared with N16.2 billion pre-tax loss in 2019, while the loss for the year was N605.9 million against N15.9 billion loss a year earlier.
In view of the performance of the company, the board did not recommend the payment of dividend to the shareholders.