Union Bank, Others Fund Heirs Holdings, Transcorp's Acquisition of OML 17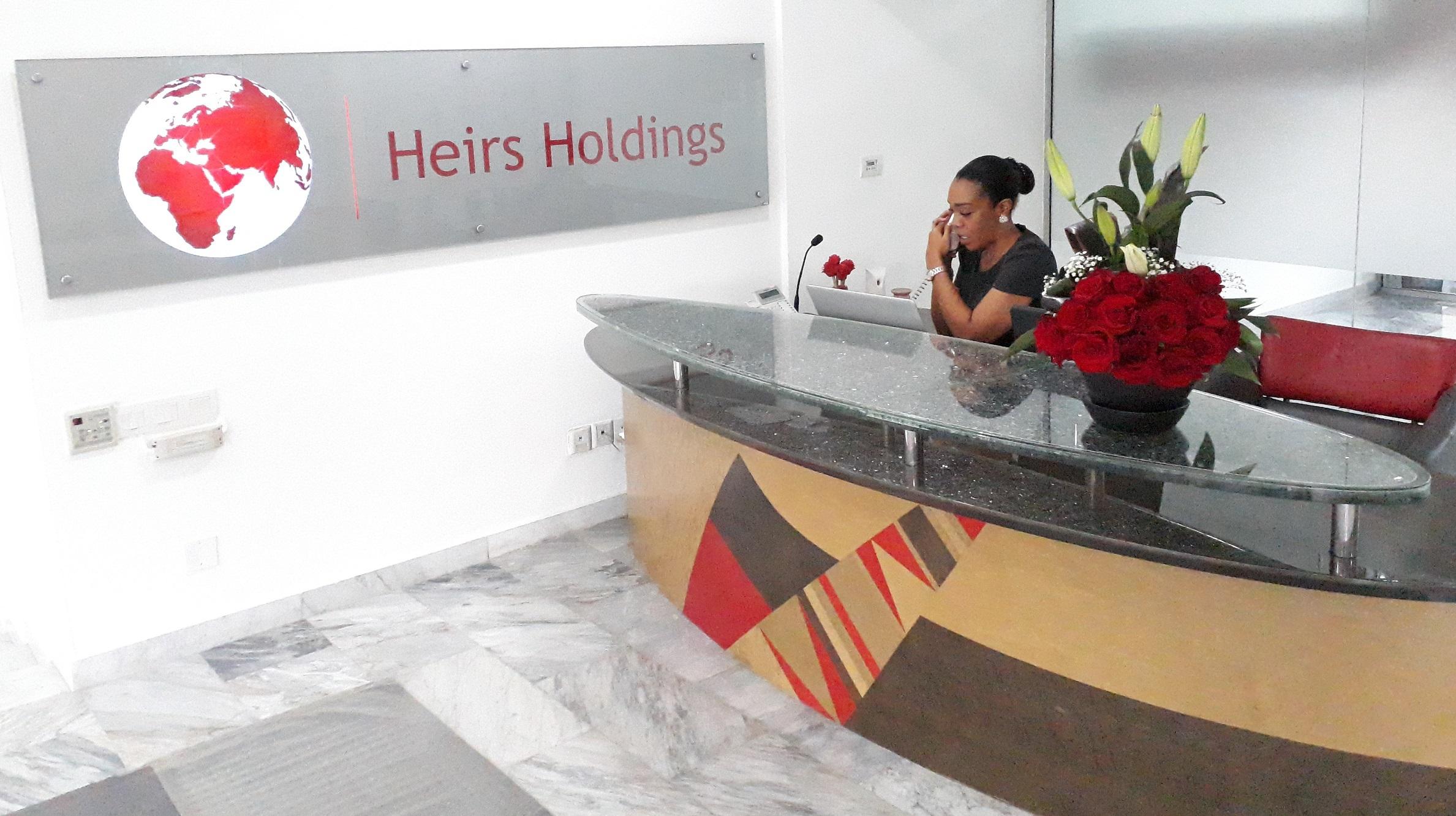 By Dipo Olowookere
Union Bank of Nigeria Plc has joined other lending institutions to finance the acquisition of Oil Mining Licence (OML) 17 by Heirs Holdings and Transcorp Plc.
On Friday, Heirs Holdings announced the acquisition of 45 per cent stake of OML 17 from Shell Petroleum Development Company of Nigeria Limited, Total E&P Nigeria Limited and ENI through TNOG Oil and Gas Limited, a related company of Heirs Holdings and Transcorp.
In a statement, it was disclosed that the deal was with a financing component of $1.1 billion provided by a consortium of global and regional banks and investors comprising Union Bank, Afreximbank, ABSA, Africa Finance Corporation, Hybrid Capital, and Amundi, a global asset management company.
The transaction is expected to further help Heirs Holdings and Transcorp achieve their integrated energy strategy and commitments to Africa's development because the OML 17 has a current production capacity of 27,000 barrels of oil equivalent per day and, according to our estimates, 2P reserves of 1.2 billion barrels of oil equivalent, with an additional 1 billion barrels of oil equivalent resources of further exploration potential.
"We have a very clear vision: creating Africa's first integrated energy multinational, a global quality business, uniquely focused on Africa and Africa's energy needs," the Chairman of Heirs Holdings, Mr Tony Elumelu stated.
"The acquisition of such a high-quality asset, with significant potential for further growth, is a strong statement of our confidence in Nigeria, the Nigerian oil and gas sector and a tribute to the extremely high-quality management team that we have assembled," the former banker, who is also the Chairman of Transcorp Plc, said further.
Speaking further, the Delta State-born serial entrepreneur said, "As a Nigerian, and more particularly an indigene of the Niger Delta region, I understand well our responsibilities that come with stewardship of the asset, our engagement with communities and the strategic importance of the oil and gas sector in Nigeria.
"We see significant benefits from integrating our production, with our ability to power Nigeria, through Transcorp, and deliver value across the energy value chain," the graduate of Ambrose Ali University, Ekpoma, Edo State, said.
The acquisition has been described as one of the largest oil and gas financings in Africa in more than a decade.
Business Post recalls that in November 2020, Transcorp, one of the largest power producers in Nigeria, with 2,000 MW of installed capacity, through ownership of Transcorp Power Plant, acquired Afam Power Plc and Afam Three Fast Power Limited for $300 million.
Transcorp, which supplies electricity to the Republic of Benin, operates OPL281 under a production sharing contract with the Nigerian National Petroleum Corporation (NNPC).
Similarly, Heirs Holdings' subsidiary, Tenoil is the operator of OPL 2008 under a production sharing contract with NNPC. Tenoil also owns the Ata Marginal Field, which will commence production in Q2, 2021, with 3,500 barrels of oil per day.
Nigeria Loses 200,000 Barrels of Crude Oil Daily
By Adedapo Adesanya
The Nigerian National Petroleum Corporation (NNPC) has disclosed that the country loses an equivalent of 200,000 barrels of crude oil per day to theft and vandalism despite support from security agencies.
To address this issue, the Group Managing Director of the agency, Mr Mele Kyari, has called for more support of the security agencies across the country.
At a meeting with the Chief of Defence Staff, Major General Lucky Irabor, in Abuja on Wednesday, Mr Kyari expressed optimism that this menace can be defeated with the full support of the military.
"We have two sets of losses, one coming from our products and the other coming from crude oil. In terms of crude losses, it is still going on.
"On the average, we are losing 200,000 barrels of crude every day," Mr Kyari stated when he led the NNPC management team to the Defence headquarters.
He, however, acknowledged that petroleum products theft on the crucial System 2B Pipeline has reduced considerably.
On his part, Mr Irabor promised to galvanize the military to provide maximum security for the nation's oil and gas assets.
General Irabor commended his guest for initiating the engagement, saying: "I am delighted that you made this effort, and I tell you that the Armed Forces of Nigeria will collaborate with you to protect NNPC's assets".
General Irabor, who acknowledged the significant role of the oil and gas sector to the economy, said there was the need for collaboration between the NNPC and the Armed Forces to protect oil and gas facilities which he described as critical national assets.
"It is my intention to cooperate maximally with you and to give necessary instructions to all officers in the Armed Forces given that our existence, economically, rests almost solely on the NNPC, and to that extent, we must do everything possible to give you everything that you require," the Chief of Defence Staff stated.