Union Bank to Boost 2021 Earnings, Cuts NPL Ratio to 4.0%
By Dipo Olowookere
Shareholders of the Union Bank of Nigeria (UBN) have been assured of more value for their investment in the financial institution.
This assurance was given by the outgoing Managing Director of Union Bank, Mr Emeka Emuwa. The banker will cease to head the lender from Thursday, April 1, 2021.
A few days ago, the bank released its audited financial statements for the year ended December 31, 2020, and in the period, it recorded sustained growth in key income lines and significantly improved fundamentals despite the constrained operating environment largely due to the impact of the COVID-19 pandemic.
Reason for good performance
Union Bank attributed this sterling performance to its investments in technology and progressive work culture over the past eight years.
The lender said these strategies enabled a swift response to the pandemic that allowed its workforce to transition to remote working while maintaining the productivity required to deliver this strong set of results in 2020.
Mr Emuwa assured that in 2021, shareholders should expect improved results as "the bank will focus on enhancing revenues and shareholder value by revving up customer acquisition, engagement and transactions through seamless customer journeys and an optimized service delivery platform."
CEO on Union Bank 2020 Results
Commenting on the performance of the company in the previous financial year, Mr Emuwa, who has led the lender for eight years, stated that, "The bank has delivered a strong set of results notwithstanding the impact of COVID-19 on our operations and the wider economy, enabling the board of directors to continue to return value to shareholders with a proposed dividend payment for the second year in a row.
"This demonstrates the strong foundations we have built, as we continue to deliver against our target of becoming a leading financial institution in Nigeria."
"For the full year, we grew across key income lines. Net income after impairments grew 8.3 per cent from N95.5 billion to N103.4 billion and translated into 2.8 per cent growth in profit before tax to N25.4 billion from N24.7 billion.
"The core of this performance is driven by the growth in our loan book, with a 23.8 per cent increase in gross loans to N736.7 billion from N595.3 billion in 2019.
"The pandemic accelerated trends in customer behaviour and we have seen a rapid increase in digital adoption with a 38 per cent year-on-year increase in active users on our UnionMobile channel with total active users now at 2.9 million.
"Our UnionOne and Union360 platforms for businesses grew by 11 per cent from 25,000 users to 27,700 users and 94 per cent of transactions in the bank are now done digitally, up from 89 per cent in 2019.
"We also aggressively grew UnionDirect (our agent network) by 6x from 3,100 to 18,100 in line with our focus on our retail business. With our investments yielding positive results, we are well-positioned as a strong leader in the retail and digital space."
Concluding, he said, "As I retire, following eight years of rebuilding and repositioning this storied institution, I am convinced that with the excellent management team and a clear strategy in place, Union Bank is well-positioned to continue to compete and deliver value to its shareholders."
Dividend recommended
In the period under consideration, Union Bank recommended the payment of 25 kobo as a dividend and this has spurred interest in the company's equities at the stock market.
CFO speaks
In his reaction to the results, the Chief Financial Officer of Union Bank, Mr Joe Mbulu, expressed satisfaction with the "top and bottom-line performance in 2020, in light of the impact of the pandemic and economic challenges."
According to him, "Significant inflationary pressures and the translation of currency depreciation drove growth in our cost base.
"However, we maintained strong control, limiting operating expense increase to 10 per cent (N77.9 billion from N70.8 billion), well below the rate of inflation. Consequently, we saw a marginal increase in our cost to income ratio to 75.4 per cent from 74.1 per cent.
"Our customer deposits hit a milestone during the year, crossing the N1 trillion mark to N1.131 trillion from N886.3 billion in FY 2019, an increase of 27.1 per cent.
"Low-cost deposits were up by 17 per cent, constituting 68 per cent of total deposits helping to push the cost of funds down by 1.4 per cent.
"We continued to proactively manage our growing risk asset portfolio and recorded better asset quality, with our NPL ratio improving from 5.8 per cent to 4.0 per cent. This achievement, combined with solid capital adequacy at 17.5 per cent and continued top-line growth, provides the platform for strong growth going forward.
"We will continue to grow our loan portfolio in 2021, which we expect to be a significant driver of growth, combined with our value chain synergies across our business which will drive customer and transaction growth during the year and beyond.
"Our UBUK subsidiary remains classified as Available for Sale as the sale process continues albeit delayed due to the pandemic-induced lockdowns."
Nigeria Rakes N174.9bn from 2020 Marginal Field Bid Round
By Adedapo Adesanya
The Nigerian Upstream Regulatory Petroleum Commission (NURPC) has disclosed that the 2020 marginal field bid round, which was concluded last year, has so far yielded about N174.944 billion, with owners of 30 fields having partially paid and two fields stalled by court cases.
The new commission further stated that 20 companies that won the bids had partially paid up, among those who won the 57 oilfields.
In May 2021, the Department of Petroleum Resources (DPR), which transmuted into NURPC with the enactment of the Petroleum Industry Act (PIA), concluded the 2020 marginal oilfield bid round, the first successful exercise since 2003, when 24 assets were put on offer.
The process which culminated in the presentation of letters to the bid winners in Abuja by the industry regulator, started in June 2020, with 57 marginal fields spanning land, swamp and offshore put up for lease by the federal government.
Marginal fields are smaller oil blocks typically developed by indigenous companies and have remained unproduced for a period of over 10 years.
Some of the companies which emerged winners at the time included: Matrix Energy, AA Rano, Andova Plc, Duport Midstream, Genesis Technical, Twin Summit, Bono Energy, Deep Offshore Integrated, Oodua Oil, MRS and Petrogas.
A few others that succeeded in crossing the hurdle and had fully satisfied all conditions were: North Oils and Gas, Pierport, Metropole, Pioneer Global, Shepherd Hill, Akata, NIPCO, Aida, YY Connect, Accord Oil, Pathway Oil, Tempo Oil, Virgin Forest among others.
The process was hailed as a big win for local oil and gas companies in the country, which had a good outing during the ceremony as 100 per cent of the beneficiaries of the exercise were indigenous entities.
Nigeria last conducted marginal field bid rounds in 2003, with 16 of the fields contributing just two per cent to the national oil and gas reserves.
The commission also stated that its target revenue for 2022 remained N3.38 trillion, substantially exceeding its 2021 revenue projection of N3 trillion and that of 2020 which was pegged at N1.746 trillion.
In a presentation it made to the Senate Committee on Petroleum, Upstream, led by Mr Bassey Akpan, during an oversight meeting at its headquarters in Abuja, the agency led by Mr Gbenga Komolafe, explained that it hit N1.99 trillion revenue in 2020, surpassing its forecast of N1.746 trillion by about 13.98 per cent.
But in 2021, with a revenue target of N3.066 trillion, the commission pointed out that it generated N2.711 trillion, achieving 88.45 per cent of its revenue forecast which is usually paid into the federal government coffers.
It stated that in spite of the reduced fiscal provision in the PIA, the organisation was set to achieve its desired revenue target for 2022.
Furthermore, the NURPC lamented that with the Organisation of Petroleum Exporting Countries (OPEC) production quota of 1.683 million bpd in January and 1.701 million barrels per day in February, it is only able to pump 1.396 million barrels per day currently, leading to a loss of at least 115,926 million barrels per day on a daily basis, put at roughly $300 million monthly.
"We are losing about 115, 926 barrels per day, so that literally translates to roughly about $300 million and that's a huge loss to a nation that actually requires these funds," he stated.
Mr Komolafe attributed the underperformance to mostly oil theft, sabotage, vandalism as well as technical issues, including ruptures associated with the assets.
"But the larger percentage is due to crude oil theft and as a commission we know the impact of this and recognising our regulatory role, we have been able to reach out to other operators as to what we can do about this.
"We are trying to put in place an industry-wide initiative to ameliorate the situation and we are expecting to go live in terms of implementation in collaboration with the Nigerian National Petroleum Company (NNPC) and the other stakeholders," he added.
However, he stated that despite the encumbrances, it would continue to promote an enabling environment for investment in the upstream petroleum sector, establish, monitor and regulate as well as enforce environmental measures and optimise government's take from the country's hydrocarbon resources.
In addition, the commission vowed to ensure compliance with the terms and conditions of leases and licences granted, enforce all laws relating to upstream operations as well as maintain a petroleum industry data bank.
Mr Komolafe, responding to issues raised by the senators on the environmental degradation in the Niger Delta, stated that there are provisions in the PIA which provide for remediation.
He stated that the commission recognises that the job was enormous and had set up an internal committee to liaise with the senate steering committee to work on regulations for the industry.
The agency's chief executive stated that if fully implemented, the PIA would take care of issues connected with the environment, adding that while some pollutions are attributable to normal oil operations, others could be credited to sabotage by other parties.
AfDB to Establish Onion Commodity Exchange in Sokoto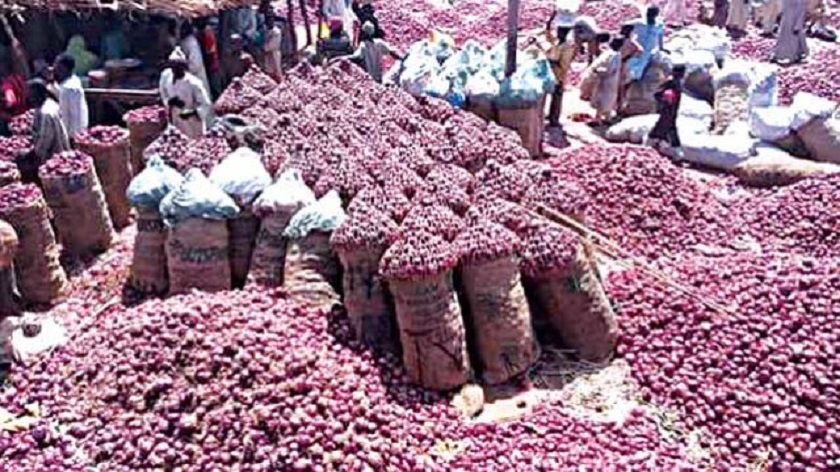 By Adedapo Adesanya
The Sokoto State Governor, Mr Aminu Waziri Tambuwal, has revealed that the African Development Bank (AfDB) will soon facilitate the establishment of an Onion Commodity Exchange in the state.
According to the Governor, this was part of the outcomes of a high-level meeting he and some of his Commissioners had with the management team of the bank last week in Abidjan, Côte d'Ivoire.
A statement signed by his media aide, Mr Muhammad Bello, said the Governor made this known at the closing of a three-day training for budding entrepreneurs in the state last week, adding that his administration was dedicated to supporting indigenous farmers.
The realisation of the plan will make such an establishment the 15th of its kind in Africa and the fourth in the country after the Abuja Securities and Commodity Exchange, Lagos Commodities and Futures Exchange; and AFEX Commodities Exchange Limited.
In economic parlance, trading in exchanges includes derivatives contracts, such as forwards, futures, options and spot trades- focusing on immediate delivery.
It could also be traded on interest rates, foreign exchange futures, freight contracts instruments and environmental instruments.
According to the statement, Mr Tambuwal revealed that "during our visit to the AfDB, we had engagements with them and agreed that an Onion Commodities Exchange will be established in Sokoto with the help of the bank on the framework and technical support."
He said the potential for onions trade abounds in the state, thus putting it in the topmost position of states cultivating the commodity in the country.
He cited an example of an individual in Abidjan, who transacts over N2.8 billion onion trade annually from Sokoto-Côte d'Ivoire, elaborating that the result of a survey he commissioned has revealed that from onion trade alone, the state engages in an annual transaction of between N250 and N300 billion.
Over the past few months, several stakeholders have been looking at how to push the onion species produced in the country to one of the best in the world.
Experts note that because of its strong pungency, it is exported to many countries including France, Japan, India, Niger Republic, Ghana and others.
GSK Consumer Healthcare Business Not Worth Than £50bn—Unilever
By Dipo Olowookere
Unilever Plc has said it will not increase its £50 billion bid for the acquisition of GSK Consumer Healthcare business owned by GlaxoSmithKline, which was earlier rejected by the company.
In a statement issued last Saturday, GSK confirmed that it "received three unsolicited, conditional and non-binding proposals from Unilever" for the acquisition of its consumer healthcare arm, which is jointly owned by GSK and Pfizer, with GSK holding a majority controlling interest of 68 per cent and Pfizer 32 per cent.
According to GSK, the acquisition value of £50 billion comprising £41.7 billion in cash and £8.3 billion in Unilever shares was below the true value of the business.
The offer was rejected, according to the company, because the consumer healthcare business was "fundamentally undervalued" as the business has great "future prospects", which was not factored into the proposals.
"The board of GSK is strongly focused on maximising value for GSK shareholders and has carefully evaluated each Unilever proposal.
"In doing so, the board and its advisers assessed the proposals relative to the financial planning assessments completed to support the proposed demerger of the business in mid-2022, including the sales growth outlook," a part of the statement noted.
But reacting to the rejection in a statement on Wednesday, Unilever said it does not feel that the value of the GSK consumer business is worth more than its £50 billion valuations and because of that, it would not increase it.
"We note the recently shared financial assumptions from the current owners of GSK Consumer Healthcare and have determined that it does not change our view on fundamental value," the statement said.
Unilever said, "Accordingly, we will not increase our offer above £50 billion," noting that it will continue to maintain "strict financial discipline to ensure that acquisitions create value for our shareholders."
"Unilever also reiterates its commitment to continuing to improve the performance of its existing portfolio through its ongoing focus on operational excellence, its upcoming reorganisation and by rotating the portfolio to higher growth categories," it added.
Unilever and GSK both have subsidiaries in Nigeria and are also listed on the local stock exchange.
Business Post reports that on Wednesday, shares of Unilever Nigeria closed flat N13.20, while GSK rose by 0.84 per cent to N6.00 from N5.95.
Latest News on Business Post