Unity Bank's Diversification Strategy Buoys Nine-Month Profit by 23%
By Dipo Olowookere
The management of Unity Bank Plc is gradually showing that the strategies put in place if allowed a little more time, could work magic and turn the fortunes of the company around and make it one of the dominant forces in the Nigerian banking industry.
Some hours ago, the lender released its financial statements for the period ended September 30, 2021, and a review showed that the pre-tax and net profit grew each by 23 per cent.
According to the analysis by Business Post, the profit before tax went up to N2.1 billion from N1.7 billion in the corresponding period in 2020, while the post-tax profit rose to N1.9 billion from N1.6 billion.
It was observed that the bank was able to pull this double-digit growth despite the fragile recovery and volatilities in the operating environment and key macroeconomic indicators following the global COVID-19 pandemic, weak market sentiments and inflationary trends, as well as tough regulatory headwinds that have impacted severely on economic activities.
The few things that helped Unity Bank navigate through the stormy waters were excellent service delivery to its banking customers, strategic refocussing of its business and diversification of its earnings base as well as the significant investment made in the development of the retail market in order to grow its market share in various target segments by scaling up operations in the niche market.
As a result, the firm was able to record a moderate increase, 7 per cent, in gross earnings to N36.2 billion from N33.9 billion recorded in the same period in 2020.
According to the financial statements filed to the Nigerian Exchange (NGX) Limited, the lender substantially grew its net interest income to N14.6 billion from N12.7 billion, creating a 15 per cent uptick from the value of the bank's rising loan portfolio and an improvement in its transaction banking activities with its customers, achieved through excellent service delivery.
The fees and commissions averaged 16 per cent to report an increase of N4.6 billion from N3.9 billion within the period under review, attributable to a dividend of the bank's strategic retail play which has boosted transaction volume.
In addition, Unity Bank reported a 31 per cent growth in its loan book to N265.3 billion from N202.1 billion recorded in 2020, while the asset base went up by 17 per cent to N574.6 billion from N492.0 billion recorded in December 2020.
The sterling performance of the company in the nine-month period excited the Managing Director/CEO of Unity Bank, Mrs Tomi Somefun, who said the performance indicators were satisfactory to her.
She said particularly inspiring are the growing loan book and quality of assets (31 per cent growth), cash and balances with the CBN (24 per cent growth) and PBT (23 per cent growth), altogether adding to the consecutive growth of the balance sheet in the last couple of years.
"The market is increasingly beginning to see the efforts in the strategic refocussing of our business and diversification of our earnings base which is translating into tangible results even as we strive to meet the expectations of our esteemed customers and cherished stakeholders.
"In addition, she said that while the bank's focus on agribusiness has provided both brand and business benefits while the institution has also made a significant investment in the development of the retail market in order to grow its market share in various target segments by scaling up operations in the niche market," she said.
Mrs Somefun also stated that the bank will remain dynamic by embracing current and emerging market trends in technology, effectively targeting the youth market, driving financial inclusion in the women segment, developing robust product marketing to create value through a focus on digital strategies to facilitate transaction and e-banking channels.
Looking ahead, Mrs Somefun said, "We are optimistic that nothing will threaten to upend the current COVID-19 recovery, especially as the bank is poised towards building an increased momentum to ride the wave of the economic headwinds, even as the growing inflationary pressures and the soaring energy prices still remain a concern."
According to the Unity Bank's boss, "Ours is a continuous balancing act and revolutionary performance towards repositioning the business nationwide via tapping into emerging opportunities across the banking space, including the digital financial services spheres."
Analysts believe that the consistent growth trajectory in the bank's balance sheet as shown in Q1, H1 and Q3, 2021 results continue to reinforce growing market confidence as well as demonstrate the commitment and drive of the management to enhance shareholder's value.
NGX Rises 0.02% as Interim Dividend Hunters Return
By Dipo Olowookere
The return of interim dividend hunters to the market further pushed the Nigerian Exchange (NGX) Limited higher by 0.02 per cent at the close of transactions on Friday.
It was the first trading session of the new month of July 2022 and investors are expecting half-year results of companies on the exchange, especially those in the banking space, the tier-1 specifically, which usually declare interim dividends.
Business Post observed that there were buying interests in Access Holdings and Zenith Bank, though GTCO and UBA came under selling pressure, which depleted their share prices.
But when the market closed for the session, the All-Share Index (ASI) was higher by 12.08 points as it ended at 51,829.67 points compared with the previous day's 51,817.59 points.
In the same vein, the total value of equities on the platform increased by N7 billion to N27.942 trillion from the N27.935 trillion it closed a day earlier.
The investor sentiment remained positive as there were 16 depreciating stocks and 20 appreciating stocks led by The Initiates, which rose by 10.00 per cent to 44 Kobo. Cutix expanded by 9.78 per cent to N2.47, Linkage Assurance moved higher by 9.62 per cent to 57 Kobo, John Holt grew by 9.33 per cent to 82 Kobo, while Caverton chalked up 8.82 per cent to sell for N1.11.
On the flip side, Courteville lost 7.84 per cent to trade at 47 Kobo, NAHCO fell by 5.88 per cent to N8.00, Cadbury Nigeria went down by 5.51 per cent to N16.30, Neimeth declined by 3.87 per cent to N1.49, while UPDC went down by 3.74 per cent to N1.03.
The market was relatively quiet yesterday as investors only transacted 127.0 million shares worth N1.7 billion in 3,718 deals as against the 223.1 million shares worth N3.9 billion transacted in 4,213 deals on Thursday, indicating a decline in the trading volume, value and number of deals by 43.06 per cent, 55.93 per cent and 11.75 per cent respectively.
GTCO was the busiest stock as it traded 23.5 million units valued at N480.3 million, UBA sold 22.2 million units for N165.6 million, Sterling Bank exchanged 7.4 million units worth N11.1 million, Oando transacted 7.3 million units worth N40.1 million, while FBN Holdings traded 6.0 million units valued at N67.5 million.
During the session, the insurance space grew by 1.23 per cent, the banking ecosystem expanded by 0.36 per cent, the industrial goods sector appreciated by 0.04 per cent, while the energy and the consumer goods counters depreciated by 0.39 per cent and 0.01 per cent.
Supply Disruptions from Libya, Norway Lift Oil by 2%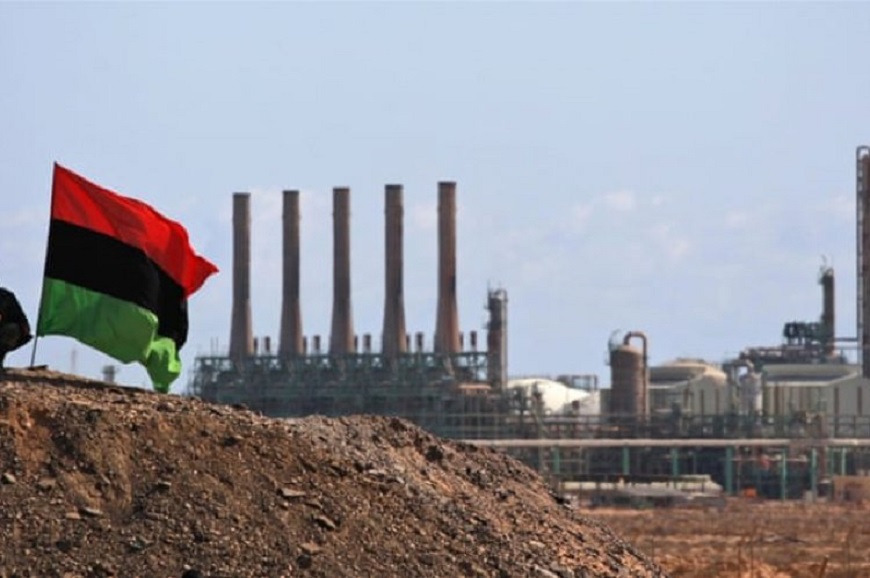 By Adedapo Adesanya
Supply disruptions from Libya and Norway pushed the prices of crude oil higher by about 2 per cent on Friday, with the Brent rising by $2.71 or 2.5 per cent to $111.74 a barrel and the United States West Texas Intermediate growing by $2.81 or 2.7 per cent to $108.57 a barrel.
Libya's National Oil Corporation (NOC) declared force majeure on crude exports from its oil terminals amid continued blockades of production and ports, which have severely crippled the country's exports.
The force majeure comes after weeks of protests and closures amid the new rift in Libya's political class over who should be governing the country.
Earlier in the week, NOC said it was considering declaring force majeure within 72 hours unless production and shipment of oil resume in the Gulf of Sirte, which hosts the oil export terminals of Zueitina, Brega, Ras Lanuf, and Es Sider.
The state oil body said that production has seen a sharp decline, with daily exports ranging between 365,000 and 409,000 barrels per day, a decrease of 865,000 barrels per day compared with production in normal circumstances.
In Norway, a planned strike among oil and gas workers on July 5 could cut the country's overall petroleum output by around 8 per cent or around 320,000 barrels of oil equivalent per day unless a last-minute agreement is found over wage demands.
Also, low crude and fuel supplies supported the oil market even as the US Dollar, which typically has an inverse relationship with crude, rose.
Meanwhile, Ecuador's government and indigenous groups' leaders have reached an agreement to end more than two weeks of protests which had led to the shut-in of more than half of the country's pre-crisis 500,000 barrels per day oil output.
On Thursday, the Organisation of the Petroleum Exporting Countries and allies (OPEC+) agreed to stick to its output strategy after two days of meetings. However, the producer club avoided discussing policy from September onwards.
Previously, OPEC+ decided to increase output each month by 648,000 barrels per day in July and August, up from a previous plan to add 432,000 barrels per day every month.
The Importance of Financing a Sustainable Future
By Sunil Kaushal
While climate change may have taken a back seat in a news cycle dominated by COVID-19, war and the cost-of-living crisis, the risks and threats associated with our warming planet remain the biggest long-term threat to our combined economic future.
Banks and financial institutions will be critical to managing that risk this includes financing of sustainable infrastructure, supporting transition and investing in green innovation. In fact, the banking industry has a responsibility to bridge top-down and bottom-up approaches to net-zero and help the public and private sectors realise the vast opportunities the energy transition and the move to sustainable infrastructure promises.
We can do that by providing capital to finance the investment in renewables, climate adaptation technologies and the transition to a 'circular economy' which encourages sustainable use of resources.
According to EY, financial institutions recognise that the transition to net zero will involve more than investments and underwriting for "green" assets and businesses such as renewables and electric vehicles. To achieve net zero across the whole economy, legacy carbon-intensive assets and companies will require financing to help them transition to a cleaner future.
For businesses, this means a fundamental change to operations, and that, in turn, requires capital. Insurers, lenders and investors will play a crucial role in making that capital available and in incentivising and supporting their clients and investees as they make their transitions.1
While stimulating growth through investment in roads, buildings and power supplies isn't a new strategy, now it offers an opportunity to redefine the traditional playbook and focus on investing and financing sustainability for the longer term.
Creating sustainable and climate-friendly infrastructure will, however, require finance that is fit for the future. There is a growing concern, for example, around stranded asset risk – particularly for long-term investments such as infrastructure. Infrastructure projects need to consider risks 10 years and beyond into the future, many of which may not be immediately apparent. These risks include rising sea levels, increasing temperatures, drought, and coastal erosion. There are also financial and economic risks associated with making investments outside an ESG framework, this includes changes to regulatory settings that may disadvantage or penalise these investments.
Projects that are climate adapted from the outset reduce some of these risks and are more likely to stand the test of time, so banks will need to take into account the potential climate risks over the lifespan of the project to ensure resilience and protect investments.
Sustainable infrastructure projects, however, are traditionally more difficult to make bankable. With a bit of thinking, though, there are usually profitable solutions. For example, in a renewable energy plant, you have clear cash flows linked to the price of generated energy or for an energy efficiency improvement project, you have energy savings which can be translated into cost savings, and they can repay the financing.
At Standard Chartered, we are committed to playing our part in supporting sustainable projects in the region. We take a firm stand in accelerating to net zero by helping emerging markets in our footprint reduce carbon emissions as fast as possible and without slowing development, putting the world on a sustainable path to net zero by 2050.
Sustainability has long been a core part of our strategy, and we have committed USD40 billion of project financing services for sustainable infrastructure and USD35 billion of services to renewables and clean-tech projects by the end of 2024. We have also committed to catalysing $300 billion in sustainable investments by 2030. The projects we finance will trade and growth and contribute to a better quality of life through sustainable development.
The need for action from finance providers is to not only decarbonise their own balance sheets but also to help businesses in the real economy move towards a sustainable future. A successful net-zero transition must be just, leaving no nation, region or community behind and, despite the hurdles, action needs to be swift. To meet the 2050 goal, we must act now, and we must act together: companies, consumers, governments, regulators and the finance industry must collaborate to develop sustainable solutions, technologies and infrastructure.
Sunil Kaushal is the CEO of Standard Chartered Africa and Middle East (AME)
Latest News on Business Post