Wall Street Opens Higher on Trade Talks Optimism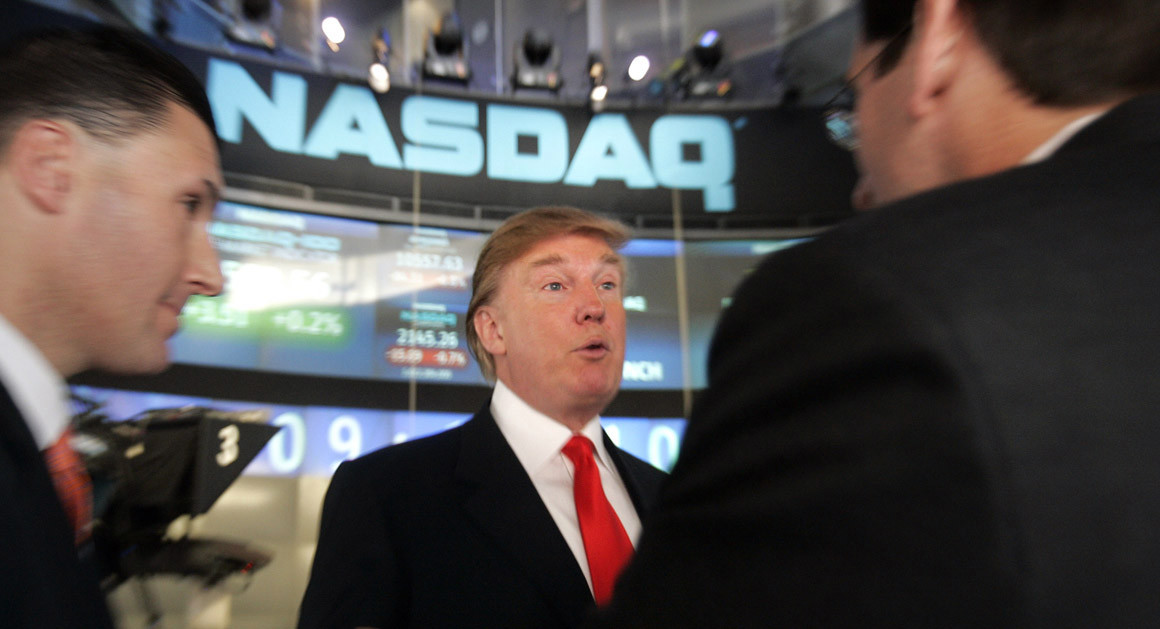 By Investors Hub
The major U.S. index futures are currently pointing to a modestly higher opening on Friday after the major averages closed mixed for two straight sessions.
The markets may benefit from optimism that stimulus packages by central banks around the world will help bolster slowing economic growth.
Traders also remain hopeful about an eventual end to the U.S.-China trade war, with deputy U.S. and Chinese trade negotiators resuming talks for the first time in almost two months on Thursday.
The deputy-level talks this week are expected to help pave the way for more productive high-level U.S.-China trade talks next month.
On the trade front, a report from Politico says the Trump administration is exempting hundreds of Chinese products from tariffs imposed last year.
The report, confirmed by CNBC, says the list of exemptions includes products such as Christmas tree lights, plastic straws, and pet supplies.
Politico said the exemptions are less about placating China than they are an effort to provide relief to some U.S. companies who say they have been harmed by the tariffs.
Meanwhile, on a quiet day on the U.S. economic front, St. Louis Federal Reserve President James Bullard released a statement explaining his preference for cutting interest rates by 50 basis points at the Fed meeting earlier this week.
Bullard cited signs that U.S. economic growth is expected to slow in the near horizon as well as continued indications of low inflation.
?In light of these developments, I believe that lowering the target range for the federal funds rate by 50 basis points at this time would provide insurance against further declines in expected inflation and a slowing economy subject to elevated downside risks,? Bullard wrote.
He added, ?It is prudent risk management, in my view, to cut the policy rate aggressively now and then later increase it should the downside risks not materialize.?
Stocks saw moderate strength throughout morning trading on Thursday before giving back ground over the course of the afternoon. The major averages pulled back well off their highs before eventually closing mixed for the second straight day.
While the Dow dipped 52.29 points or 0.2 percent to 27,094.79, the Nasdaq inched up 5.49 points or 0.1 percent to 8,182.88 and the S&P 500 crept up 0.06 points or less than a tenth of a percent to 3,006.79.
The lackluster close on Wall Street came amid continued uncertainty about the outlook for interest rates following the Federal Reserve's monetary policy announcement on Wednesday.
The Fed lowered interest by 25 basis points as expected but indicated officials are mixed about whether the central bank should cut rates again before the end of the year.
While seven participants expect another rate cut before the end of year, five expect rates to remain unchanged and another five expect rates to be raised back to 2 to 2-1/4 percent.
The central bank reiterated that it will "act as appropriate" to sustain the economic expansion, with a strong labor market and inflation near its symmetric 2 percent objective.
CME Group's FedWatch Tool currently indicates a mixed outlook for rate cuts at the Fed's next meetings in October and December.
On the U.S. economic front, the Labor Department released a report showing a modest rebound in initial jobless claims in the week ended September 14th.
The report said initial jobless claims inched up to 208,000, an increase of 2,000 from the previous week's revised level of 206,000. Economists had expected jobless claims to climb to 213,000.
A separate report from the Philadelphia Federal Reserve showed a modest slowdown in the pace of growth in regional manufacturing activity in the month of September.
The Philly Fed said its diffusion index for current general activity fell to 12.0 in September from 16.8 in August, although a positive reading still indicates growth in regional manufacturing activity. The index had been expected to drop to 11.0.
Looking ahead, the survey's future general activity index moderated but continues to suggest growth over the next six months.
The National Association of Realtors also released a report showing an unexpected jump in existing home sales in the month of August.
NAR said existing home sales surged up by 1.3 percent to an annual rate of 5.49 million in August after spiking by 2.5 percent to a rate of 5.42 million in July.
The continued increase came as a surprise to economists, who had expected existing home sales to pull back by about 0.4 percent.
"Buyers are finding it hard to resist the current rates," said NAR chief economist Lawrence Yun. "The desire to take advantage of these promising conditions is leading more buyers to the market."
Tobacco stocks moved sharply lower over the course of the trading session, dragging the NYSE Arca Tobacco Index down by 2.7 percent. The index tumbled to its lowest closing level in over seven months.
Significant weakness was also visible among steel stocks, as reflected by the 1.6 percent drop by the NYSE Arca Steel Index.
U.S. Steel (X) plunged by 11.1 percent after lowering its third quarter guidance due to a drop in steel prices and deteriorating market conditions in Europe.
Energy stocks also came under pressure as the price of crude oil pulled back off its early highs, while gold stocks showed a significant move to the upside.
The NYSE Arca Gold Bugs Index surged up by 2.3 percent even though the price of gold for December delivery moved lower on the day.
Notable strength also remained visible among software stocks, with the Dow Jones U.S. Software Index climbing by 1.3 percent.
Microsoft (MSFT) posted a strong gain after raising its quarterly dividend by $0.05 to $0.51 per share and announcing plans to buy back up to $40 billion worth of stock.
CitiTrust Holdings Sells Commercial Paper for 22%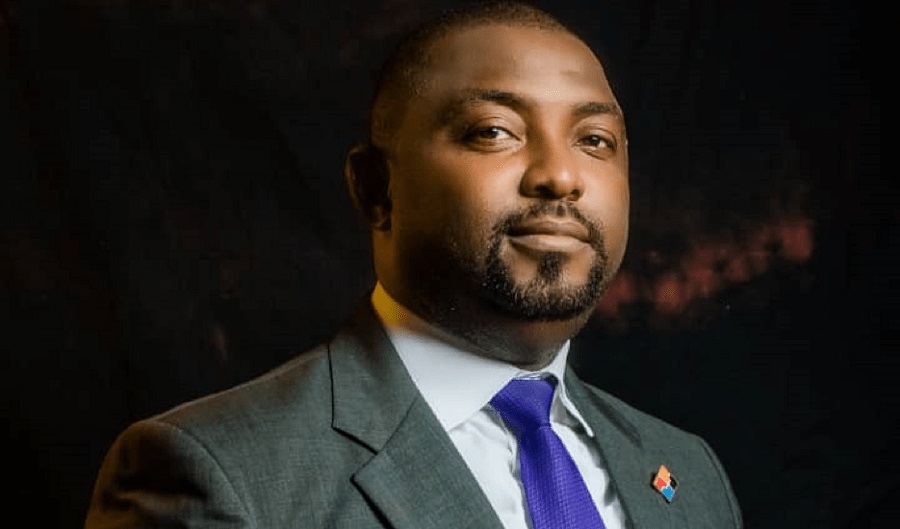 By Aduragbemi Omiyale
An opportunity has opened for commercial paper investors as CitiTrust Holdings Plc is offering the asset class at a coupon of 22.0 per cent per annum under its N50 billion commercial paper issuance programme.
According to details of the exercise obtained by Business Post, the company, in the financial services sector, is selling the debt instrument in four tenors of 90 days, 120 days, 180 days and 270 days.
The minimum subscription for prospective and potential investors is N5 million and can be purchased through any of the registered stockbrokers.
The 90-day instrument is going for 16.1 per cent, the 120-day paper is being sold for 17.5 per cent, the 180-day note is 19.1 per cent, and the 270-day instrument is going for 22.0 per cent.
The offer commenced on November 23, 2022, and is expected to close on Wednesday, December 7, 2022, with the net proceeds to be used for the company's general corporate purposes and working capital.
CitiTrust said investors would be paid their interests from the operating cash flows of the organisation, with purchases to be settled via direct debit, electronic funds transfers, NIBBS Instant Payment (NIP), NIBBS Electronic Funds Transfer (NEFT) or Real-Time Gross Settlement (RTGS).
CitiTrust is a leading pan-African financial and investment conglomerate owned by reputable institutional and private investors. The company has a focus on high-end financial products and services for its targeted sectors of the economy, with operations in commercial banking, investment banking, wealth management, pension management, insurance and alternative investment.
The firm is a foremost financial solutions provider and has been an intricate part of the Nigerian economy since 2007. It has grown and evolved over the years into an award-winning market leader in the financial sub-sector of the Nigerian economy, establishing its footprints in 12 African countries: Nigeria, Ghana, Rwanda, Botswana, Liberia, Benin Republic, Malawi, Kenya, Tanzania, Uganda, Cote d'Ivoire, South Africa and the UK.
In 2019, the organisation upgraded its operations into a reputable financial services provider to align with the strategic vision of its shareholders to build an enduring institution that delivers cross-functional services to its clientele.
The company's deep knowledge of the market, dexterity, smooth and reliable processes driven largely by technology and the high quality of its personnel puts it on the cutting edge of strategic Importance with its clientele.
No Individual Should Operate Domiciliary Account in Nigeria—Tope Fasua
By Modupe Gbadeyanka
An economist and former presidential candidate of the Abundant Nigeria Renewal Party (ANRP) in the 2019 general elections, Mr Tope Fasua, has kicked against the opening of a domiciliary account in Nigeria for an individual, calling it an abnormality.
Speaking on a Channels Television's Saturday breakfast show, he said only corporate organisations involved in international trades should be allowed to operate a dorm account.
As individuals who need foreign exchange to transact any business transaction, they should be given a credit card or prepaid card, which would be loaded with the value of Dollars they require instead of giving them cash.
According to him, this would limit the demand for FX and strengthen the Naira in the forex market segments.
Mr Fasua made these submissions while reacting to the decision of the Central Bank of Nigeria (CBN) to redesign the N200, N500, and N1,000 notes.
"Personal dorm accounts are mostly unnecessary; only companies that are doing international trade transactions or financial market companies should be able to hold dorm accounts because they have a reason to," the renowned analyst said on the programme monitored by Business Post.
"When I travelled abroad recently, GTBank loaded by card with Dollars, and when I need to spend where I am going, I just use my card," he added, stressing that, "If you are an exporter, you have export proceeds coming in, you can have a dorm account.
"If you are an importer and you need to pay your customer once in a while, you can have a dorm account as a company, but if every Tom, Dick and Harry can speculate against their own currency, you will never get it out of crises."
According to him, "The ease at which people move against their currency in this country is too much; it should not be that easy."
LIBIZFAIR Will Boost Business Opportunities in Lagos
By Modupe Gbadeyanka
The Chairman of Nigeria in Diaspora Commission (NiDCOM), Mrs Abike Dabiri-Erewa, has disclosed that the Lagos Island Business Fair (LIBIZFAIR) will improve business opportunities in the state and also attract more investments.
The former federal lawmaker said this at the opening ceremony of the fair organised by the Lagos Island Connect, in conjunction with the Lagos State Ministry of Commerce, Industry and Cooperatives.
At the programme held at the Tafawa Balewa Square (TBS), Onikan, Lagos, Mrs Dabiri-Erewa, represented by the Head of the Lagos Annex of the agency, Mr Oladipo Odebowale, commended the state government for the initiative.
She noted that the platform provides a unique opportunity for entrepreneurs to showcase their businesses, saying, "This will boost investment and business opportunities in the state."
The Commissioner for Commerce, Industry and Cooperatives, Mrs Lola Akande, in her remarks, described the empowerment of Micro, Small and Medium Enterprises (MSMEs) as critical to the empowerment of youths.
Represented by the Permanent Secretary in the minister, Mrs Adetutu Ososanya, she noted that building the capacity of youth-oriented enterprises, with the goal of providing opportunities for growth, will lead to an increase in prosperity among Lagos Island youths.
"I believe this platform can leverage socio-economic networking and Information Communication & Technology to provide more interactive opportunities for the teeming youth of Lagos Island and its environs from diverse cultural, religious, social and educational backgrounds to grow their businesses and services, as well as the State's economy," she said.
The Commissioner explained that the fair aligns with the policy of Governor Babajide Sanwo-Olu of creating a conducive environment for businesses to thrive, widening access to the market and encouraging networking and collaboration among entrepreneurs.
Also speaking at the event, the Special Adviser to the governor on Sustainable Development Goals & Investment (SDG&I), Mrs Solape Hammond, stressed that the programme was geared towards supporting businesses to thrive at the local government level.
"The study discovered that the youths of Lagos Island are versatile, technologically enabled, driven and willing to be positively engaged, particularly in personal and communal development.
"Though most of them are faced with different challenges yet, there is an enormous zeal to be gainfully engaged rather than being idle, which could contribute to community nuisance.
"Young people in Lagos Island have a brighter vision for the future, and all stakeholders must join together to support them to deliver it," the governor's aide said in her presentation on the Lagos Island Youth Needs Assessment Survey.
The co-founder of the Lagos Island Connect, Mrs Yemisi Ransome-Kuti, while addressing participants, noted that the LIBIZFAIR 2022 was geared towards taking businesses in Lagos Island from a local to a global level by investing in the youths and preventing their massive migration to foreign lands.
Latest News on Business Post