WFP Unveils Innovative Cash Assistance Scheme in Darfur
By Dipo Olowookere
The United Nations World Food Programme (WFP) has welcomed senior UK officials to a new cash assistance programme in Nyala's Otash Camp in South Darfur.
The programme, funded by UK aid from the government of the United Kingdom, is currently providing unrestricted cash assistance to 75,000 displaced people, offering them choice and freedom to prioritize their needs.
The UK officials saw first-hand how vulnerable people in Otash Camp receive cash assistance from selected retailers using prepaid cards swiped against a Point of Service (POS) device.
Head of the British Diplomatic Service Simon McDonald, and Department for International Development (DFID) Permanent Secretary Mark Lowcock, formally launched the programme today. Their visit is part of a dialogue with a wide range of stakeholders about how the UK can support development in Sudan and achieve shared objectives.
Mr McDonald said: UK aid is supporting Sudan's most vulnerable and excluded people to meet their basic needs, build their resilience to crisis, and lay the foundations for a more democratic, inclusive and peaceful future.
With a contribution of £3.1 million from DFID, the cash assistance programme in Otash Camp is part of WFP's continuing efforts to provide new and flexible solutions to ending hunger and promoting self-reliance among vulnerable communities in Sudan.
Mr Lowcock said: DFID is proud to launch this innovative cash programme which will provide 75,000 people in Otash Camp with cash assistance, allowing them greater choice over what they buy and stimulating the local economy.
The current monthly cash entitlement is $8.53 which is adjusted for changes in the real market prices of cereals and beans, the food items that make up WFP's food allocation for displaced people in Darfur.
"Cash assistance enables me to buy the food my family needs from any market and at affordable prices," said Umsineen Abdulaziz Abdalla, a displaced mother of seven children living in Otash Camp.
The UK has been a major donor to WFP in Sudan for many years. Since 2013, DFID has contributed more than £52 million to the cash and vouchers programme which currently supports more than half a million vulnerable and food-insecure displaced people and injects some £31.5 million into the local economy.
"DFID is also supporting a study that will determine the effectiveness and efficiency of the cash assistance programme in improving the food security and nutrition of the people it is designed to assist.
"We are grateful to the British people, through DFID, for supporting our pioneering work in promoting self-reliance among the communities that we assist, said WFP Sudan Representative and Country Director Matthew Hollingworth. The cash and voucher assistance programme helps us respond not only to the food needs of vulnerable people, it also supports local traders and farmers; it's a win-win situation for everyone."
Sudan is one of WFP's most complex operations, with recurring conflict, new and protracted displacement, insecurity, and crisis levels of malnutrition and food insecurity.
In 2017, WFP plans to assist 4.2 million vulnerable people in Sudan through a range of activities, including emergency food and cash-based transfers, nutritional support and resilience-building activities to help communities become independent. Through the Department for International Development, the UK is committed to continued support for humanitarian needs, early recovery and development in Darfur and throughout Sudan.
NGX All-Share Index Drops 0.33% as Industrial Goods Sector Closes Lower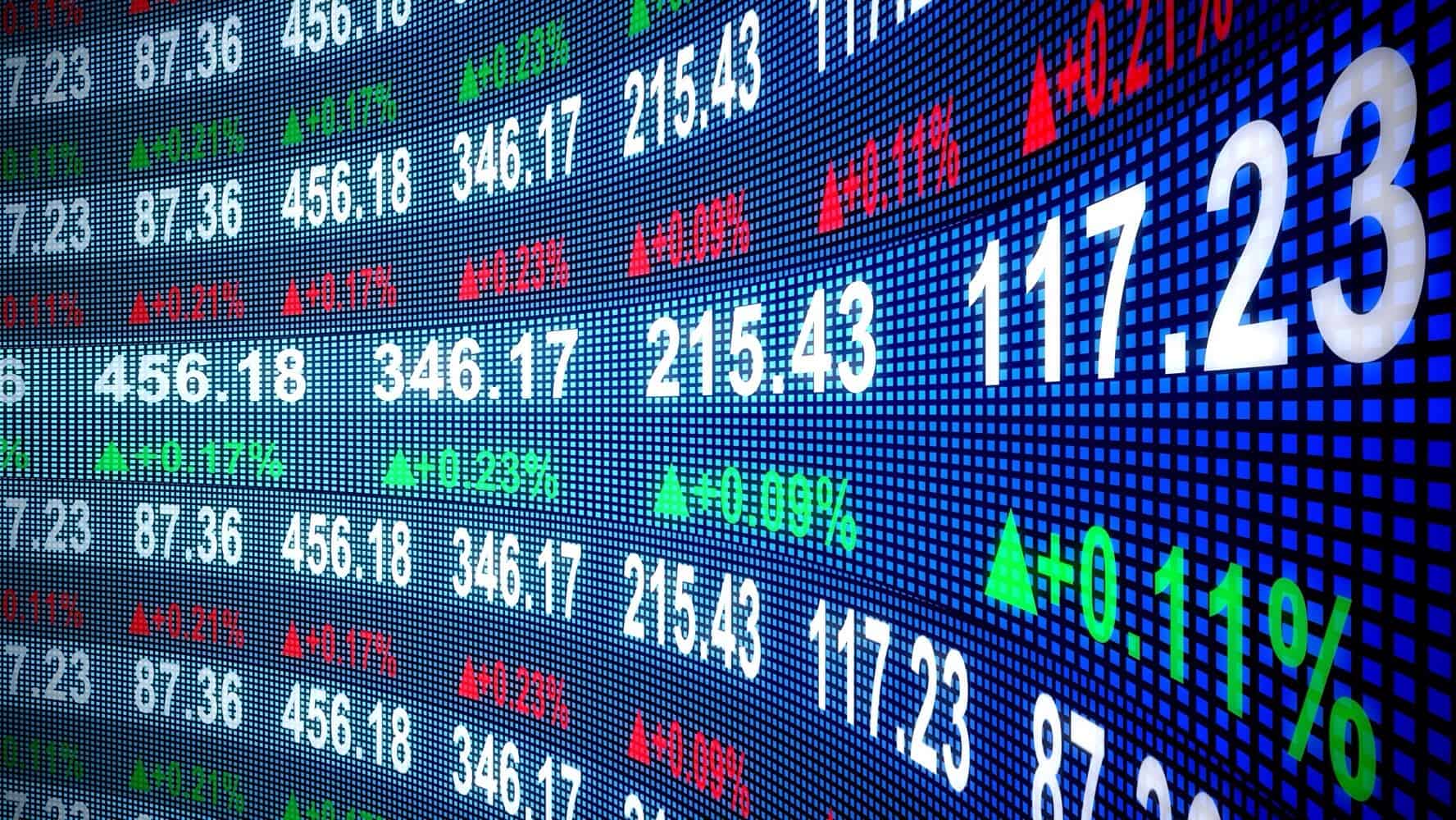 By Dipo Olowookere
The All-Share Index (ASI) of the Nigerian Exchange (NGX) Limited depreciated on Friday by 0.33 per cent or 180.87 points to 54,232.34 points from 54,413.21 points.
This loss was mainly triggered by the 3.59 per cent decline recorded by the industrial goods sectors as Dangote Cement saw a markdown for dividends during the session, having such a negative impact on the outcome of the market.
In the same vein, the market capitalisation went down by N98 billion to settle at N29.544 trillion compared with the previous day's N29.642 trillion.
However, the investor sentiment remained strong as the market breadth was positive with 20 price gainers and 14 price losers led by CWG, which depreciated by 9.38 per cent to 87 Kobo. Caverton declined by 9.35 per cent to 97 Kobo, Transcorp went down by 7.33 per cent to N1.39, United Capital shrank by 3.45 per cent to N11.20, and Cutix shed 2.61 per cent to N2.24.
Conversely, Lasaco Assurance topped the gainers' table after its value grew by 10.00 per cent to N1.10, Ikeja Hotel went up by 9.91 per cent to N1.22, Consolidated Hallmark Insurance appreciated by 9.68 per cent to 68 Kobo, UAC Nigeria expanded by 9.14 per cent to N9.55, and Northern Nigerian Flour Mills rose by 8.64 per cent to N11.95.
During the session, Transcorp recorded the highest traded stock as it sold 287.7 million units, followed by Fidelity Bank, which traded 86.4 million units. UBA transacted 39.0 million units, NGX Group exchanged 25.4 million units, and Oando sold 21.8 million units.
At the close of business, the bourse reported a turnover of 557.9 million equities worth N3.7 billion in 3,943 deals compared with the 973.6 million equities worth N4.2 billion traded in 3,718 deals on Thursday, representing an increase in the number of deals by 6.05 per cent, a decline in the trading volume and value by 42.70 per cent and 11.91 per cent, respectively.
Business Post reports that the insurance appreciated by 1.92 per cent on Friday, the banking space rose by 0.61 per cent, and the consumer goods counter grew by 0.15 per cent, while the energy sector closed flat.
Naira Appreciates on Dollar Across FX Segments
By Adedapo Adesanya
The Naira appreciated against the United States Dollar across the main segments of the foreign exchange (forex) market, the Peer-2-Peer (P2P), the Investors and Exporters (I&E), and the black market windows, on Friday, March 31.
In the spot market, the Naira gained 12 Kobo or 0.03 per cent against the greenback during the session to sell at N461.38/$1, in contrast to the previous day's value of N461.50/$1, amid the sale of FX valued at $188.98 million, according to data obtained from FMDQ Securities Exchange.
Also, in the P2P arm of the market, the Nigerian currency was exchanged with its American counterpart on Friday at N765/$1, in contrast to the previous day's N766/$1, indicating an appreciation of N1.
Similarly, in the parallel market, the domestic currency closed stronger against the US Dollar yesterday by N2 to settle at N747/$1 compared with Thursday's closing rate of N749/$1.
However, in the interbank window, the local currency lost N1.85 against the Pound Sterling to quote at N570.35/£1 compared with the preceding session's N568.50/£, and against the Euro, it depreciated by 96 Kobo to finish at N501.17/€1 versus N500.21/€1.
Meanwhile, in the digital currency market, the bulls had a field day as they strengthened most of the tokens tracked by Business Post, with Bitcoin (BTC) rising by 1.3 per cent to $28,421.28, and Ethereum (ETH) expanding by 1.1 per cent to $1,816.98.
Further, Litecoin (LTC) increased its value by 3.5 per cent to quote at $92.52, Cardano (ADA) gained 3.4 per cent to sell for $0.391, Dogecoin (DOGE) appreciated by 2.8 per cent to trade at $0.0766, and Solana (SOL) recorded a 2.6 per cent jump to finish at $20.91.
On the flip side, Ripple (XRP) suffered a 5.3 per cent to trade at $0.5175, Binance Coin (BNB) went down by 0.5 per cent to quote at $314.38, as the value of Binance USD (BUSD) and the US Dollar Tether (USDT) remained unchanged at the close of transactions at $1.00 apiece.
Unlisted Stocks Shed 0.38%
By Adedapo Adesanya
The NASD Over-the-Counter (OTC) Securities Exchange ended the last trading session of the week on a bearish note with a 0.38 per cent loss on Friday.
The decline reported by unlisted stocks was influenced by FrieslandCampina Wamco Nigeria Plc and Central Securities Clearing Systems (CSCS) Plc.
FrieslandCampina shed 91 Kobo yesterday to close at N80.09 per unit versus Thursday's closing price of N81.00 per unit, as CSCS Plc depreciated by 49 Kobo to sell at N14.86 per share, in contrast to the previous day's N15.35 per share.
The duo overshadowed the gains posted CitiTrust Plc and Afriland Properties Plc, with the former rising by 25 Kobo to N13.50 per share from N13.25 per share, and the latter growing by 7 Kobo to N2.16 per unit from N2.09 per unit.
At the close of trades, the market capitalisation of the bourse decreased by N3.88 billion to N1.025 trillion from N1.029 billion, while the NASD Unlisted Securities Index (NSI) went down by 2.80 points to 741.97 points from 743.84 points.
There was a rise in the volume of securities traded at the bourse yesterday by 1,238.5 per cent to 318.5 million units from the 23.8 million units transacted a day earlier, as the value of shares traded at the session ballooned by 4,146.7 per cent to N1.3 billion from the N31.3 million posted on Thursday, with the number of deals increasing by 300 per cent to 36 deals from the nine deals carried out in the preceding session.
Geo-Fluids Plc remained the most traded stock by volume (year-to-date) with 801.1 million units valued at N1.2 billion, UBN Property Plc was in second place with 365.8 units valued at N309.5 million, and Industrial and General Insurance (IGI) Plc was in third place with 91.2 million units worth N6.7 million.
VFD Group Plc ended the session as the most traded stock by value (year-to-date) with 10.3 million units worth N2.3 billion, Geo-Fluids Plc was second with 801.1 million units worth N1.2 billion, and UBN Property Plc was in third place with 365.8 million units valued at N309.5 million.
Latest News on Business Post