Youtap Begins Cloud-Based Service for Mobile Money Transactions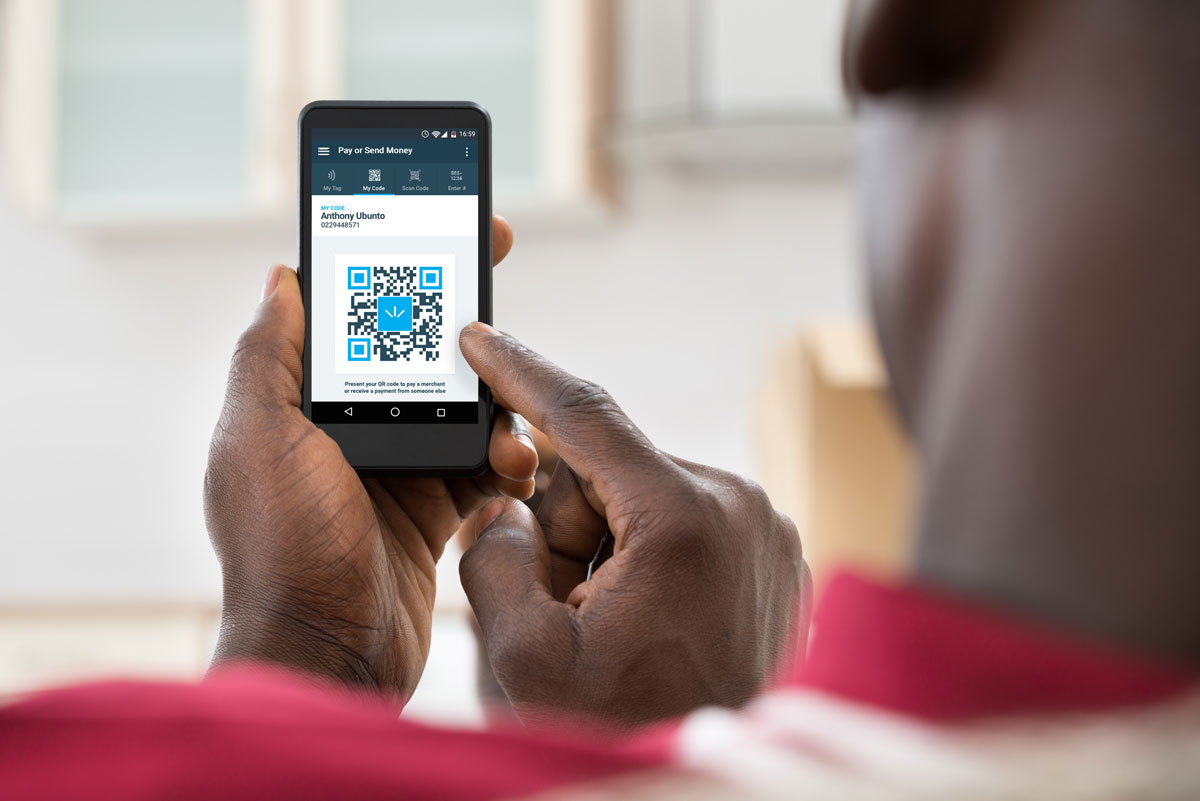 By Dipo Olowookere
Youtap has announced the launch of a payment processing platform delivered as a cloud service for mobile money and payment providers in developing markets.
The innovation is called Youtap Cloud and it enables real-time transaction processing for contactless mobile money and bank wallet payments.
It supports QR code payments, as well as NFC technology, including low-cost micro point-of-sale (POS) devices, companion cards and 'tap and pay' using tags or wearables.
The solution is a white-label service with minimal upfront costs, allowing the provider to focus on go-to-market initiatives and merchant acquisition.
Youtap Cloud connects to banking and traditional payment networks through a range of interfaces and to blockchain for digital payments, interbank, interbranch and cross-border settlement.
The service is deployed from regional PCI-compliant data centres as a public or private cloud service. Based on Java and Oracle, with a range of Android and Apple OS apps, Youtap Cloud provides banks and payment service providers with open APIs to integrate the next generation of mobile payments into their existing banking and payment applications. It can be integrated with an existing mobile wallet or for new entrant companies requiring a mobile wallet.
Peter Meredith, chief marketing officer for Youtap, said providing the payment platform as a cloud-based service allows for faster delivery and implementation.
"Mobile money providers can transform their business quickly and gain an edge over the competition in their markets," he said.
"Other merchant payment platforms may take months to install. Youtap's cloud-based white label solution can be skinned for mobile money services in a matter of weeks. Merchants with a participating service can download the Android app, register and start processing digital payments in less than 24 hours."
Youtap Cloud can be integrated with devices from Verifone, Pax and Ingenico, while also supporting Android and Linux based devices from a variety of manufacturers. Youtap's encrypted payment processing network ensures that transaction data is safe and secure.
Use cases for the service include merchant payments, airtime top-up, bill payments, toll-road and transport payments, disbursements and welfare to citizens and refugees, loyalty and promotions, microfinance and international remittances.
Youtap Cloud features a transaction-based pricing model. The standard solution includes white-labelled Android-based apps for merchants, consumers, and POS applications.Optional bundles can be selected for integration with transport readers, Visa/Mastercard acceptance, biometric fingerprint registration and authentication, and social media payments. Providers can also opt in for additional analytics services, including detailed consumer and merchant insights.
Stock Exchange Changes Trading Symbol of Interlinked Technologies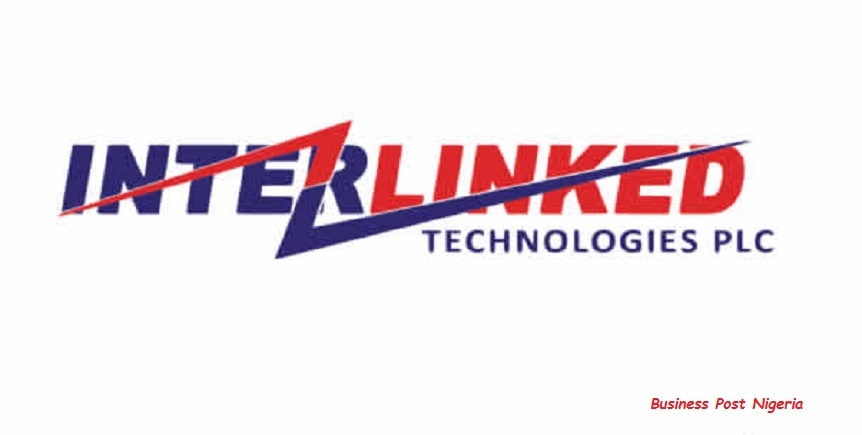 By Dipo Olowookere
The name and trading symbol of Interlinked Technologies Plc has been changed by the Nigerian Exchange (NGX) Limited.
The modification was made by the stock exchange after the firm submitted the change of name approved by the Corporate Affairs Commission (CAC).
Business Post recalls that at the Annual General Meeting (AGM) of the organisation held last December, shareholders agreed to the proposal seeking to change the company's name to Eunisell Interlinked Plc from Interlinked Technologies Plc.
The board had commenced the paperwork to reflect this new development and after weeks of talks, a notice has been sent to the exchange to reflect the change,
As a result, the stock exchange has reviewed and have agreed to change the company's trading symbol to EUNISELL from INTERLINK.
"Trading license holders and the investing public are hereby notified that the change of name of Interlinked Technologies Plc to Eunisell Interlinked Plc has been implemented by Nigerian Exchange Limited.
"This is in line with the approval obtained from the company's shareholders at its Annual General Meeting held on December 10, 2020, and the company's receipt of a new certificate of incorporation from the Corporate Affairs Commission (CAC).
"Please note that the company's trading symbol has also changed from INTERLINK to EUNISELL," a disclosure from the stock exchange disclosed.
According to its profile, the organisation claims to be Nigeria's leading power engineering and technology solutions companies with over 30 years of industry experience.
It provides engineering and technology solutions to diverse sectors including power, oil & gas, manufacturing and infrastructure.
The shares of the company have remained flat at N2.91 per unit at the exchange for months, with very low trading activity. In one instance, only a single unit of the stock was traded. The last recorded day its stocks were transacted at the NGX was May 10, 2021, and only 50 units exchanged hands.
Profit Takers Drag ASI to 37,847.07 Points, Market Cap to N19.725trn
By Dipo Olowookere
The All-Share Index (ASI) of the Nigerian Exchange (NGX) Limited depreciated by 1.81 per cent or 698.23 points on Tuesday to finish at 37,847.07 points as against 38,545.30 points it ended a day earlier.
This was majorly caused by the actions of profit takers, who pounced on the market to offload some stocks that have gained in the past few trading sessions.
This also affected the market capitalisation of the stock exchange, which reduced by N364 billion to finish at N19.725 trillion compared with N20.089 trillion it ended on Monday.
Business Post reports that the market breadth closed negative yesterday with 17 price gainers and 23 price losers led by Airtel Africa, which lost 10.00 per cent to close at N678.00.
Mutual Benefits Assurance went down by 7.32 per cent to trade at 38 kobo, Cornerstone Insurance declined by 7.27 per cent to 51 kobo, Learn Africa depreciated by 648 per cent to N1.01, while Ikeja Hotel fell by 6.19 per cent to 91 kobo.
On the other side, Fidson shook off the bad performance of Monday to close as the best-performing stock by rising by 10.00 per cent to N5.06.
Vitafoam gained 9.68 per cent to trade at N13.60, Red Star Express appreciated by 9.55 per cent to N3.67, Veritas Kapital improved by 9.09 per cent to 24 kobo, while Courtville gained 5.00 per cent to quote at 21 kobo.
The most traded stock of the day was Transcorp as it sold 42.4 million shares valued at N37.2 million. Vitafoam traded 20.1 million equities worth N271.6 million, Dangote Sugar exchanged 17.6 million stocks for N312.1 million, FBN Holdings sold 12.4 million equities valued at N88.5 million, while Access Bank traded 11.5 million shares for N98.4 million.
At the close of business, investors traded a total of 218.3 million stocks worth N2.7 billion in 3,524 deals compared with the 209.2 million equities worth N1.8 billion transacted in 3,390 deals on Monday, indicating increases in the trading volume by 4.33 per cent, trading value by 54.59 per cent and the number of deals by 3.95 per cent.
In terms of the performance of the sectors yesterday, the energy and consumer goods sectors appreciated by 0.05 per cent and 002 per cent respectively, while the industrial goods, insurance and banking counters depreciated by 1.13 per cent, 0.39 per cent and 0.07 per cent apiece.
Local Currency Gains N1.67 Against Dollar at I&E
By Adedapo Adesanya
The Naira strengthened against the US Dollar at the Investors and Exporters (I&E) window of the foreign exchange market on Tuesday.
Business Post reports that during the session, the local currency appreciated by N1.67 or 0.4 per cent to close the session at N410/$1 in contrast to the previous session's N410.67/$1.
It was observed that the domestic gained this strength despite coming under a significant FX demand pressure at the market segment.
Yesterday, the I&E recorded a turnover of $169.07 million, 79.5 per cent or $74.9 million higher than the $94.17 million recorded on Monday.
At the parallel market, the value of the Naira paired with the American Dollar remained unchanged yesterday at N500/$1.
But against the Pound Sterling, the domestic depreciated by N3 at the black market to sell for N713/£1 compared with N710/£1 it traded a day earlier.
Also, the Naira lost N3 against the Euro at the unregulated segment of the market to trade at N595/€1 in contrast to N592/£1 of the earlier day.
At the interbank segment of the market, the Nigerian currency appreciated against the American currency by one kobo to quote at N410.19/$1 versus N410.20/$1 it traded on Monday.
Cryptos Languish in Bearish Territory 
Five of the seven cryptocurrencies tracked by Business Post on Tuesday were in bearish territory amid a growing crackdown on the virtual asset in China.
In the Asian country, authorities in the southwest province of Sichuan recently ordered bitcoin mining projects to close.
The State Council, China's cabinet, last month vowed to clamp down on mining and trading as part of a series of measures to control financial risks.
The world's biggest cryptocurrency, Bitcoin (BTC) has lost over 20 per cent in the last six days alone and has shed half of the value it traded in April.
Yesterday, it dropped 0.8 per cent to trade at N16,474,637.69, Ethereum (ETH) lost 14.1 per cent to sell at N901,355.08, Ripple (XRP) dipped by 6.5 per cent to trade at N305.00, Litecoin (LTC) declined by 1.1 per cent to trade at N63,800.00, while Tron (TRX) depreciated by 19.6 per cent to sell at N25.60.
But the Dash (DASH) appreciated by 4.4 per cent to trade at N70,000.00, while the US Dollar Tether (USDT) gained 0.8 per cent to sell for N516.86.
Latest News on Business Post