Zedcap Emerges Best Brokerage Service Firm at 2019 FMDQ Gold Awards
The securities brokerage arm of Zedcrest Capital Limited, Zedcap Partners Limited (ZPL), has been adjudged the Best Brokerage Service firm in Nigeria at the 2019 FMDQ Gold Award held on Friday, November 8, at Lagos Oriental Hotel, Victoria Island.
According to the organisers, Zedcap Partners was selected by members as the FMDQ Association member (Inter-dealer Broker) that provides the most exemplary brokerage service.
FMDQ is Africa's first vertically integrated financial market infrastructure (FMI) group, strategically positioned to provide seamless execution, clearing and settlement of financial market transactions across the debt capital, foreign exchange and derivatives markets, through the FMDQ Entities – FMDQ Securities Exchange, FMDQ Clear Limited and FMDQ Depository Limited – towards transforming the Nigerian financial markets through its GOLD (Global Competitiveness, Operational Excellence, Liquidity and Diversity) Agenda.
Managing Director of Zedcap Partners and Director, Zedcrest Capital, Mr Oluseyi Akinbi, while commenting on the recognition, said, "On behalf of Zedcap Partners, I'm extremely honoured to accept the Best Brokerage Service award from FMDQ."
"This award is a true testament to the hard work, dedication and innovative mindset that all of our team members exhibit each day for our client progress. We are thrilled to be recognized for our achievements in improving brokerage service in Nigeria," Mr Akinbi added.
"Our value proposition is to enhance price discovery and transparency in the markets we play by studying clients' needs and providing all information and resources required to execute trades in a timely and efficient manner with minimal slippage and market volatility," he further said.
On his part, Group Managing Director of Zedcrest Capital, Mr Adedayo Amzat, reaffirmed the company's commitment to deliver world-class brokerage service to its extensive client base of institutional clients including leading investment banks, commercial banks, asset managers, hedge funds and corporations.
"We want to continuously improve in every regard. Our vision is to enrich the lives of everyone we encounter. That includes our clients, employees and stakeholders," he said.
The GOLD Awards, a first in the Nigerian financial markets, was designed to acknowledge and formally recognise the contributions of participants within the FMDQ markets, whose activities have positively and directly impacted the development of the markets thereby making them Globally Competitive, Operationally Excellent, Liquid and Diverse.
The award is coming just few weeks after Zedcrest Capital's recognition as the Diversified Financial Services Group of the Year at the 7th BusinessDay Banks' and Other Financial Institutions (BAFI) Awards in Lagos.
The event which had in attendance industry captains from private and public sector had Mr Godwin Emefiele, Governor, Central Bank of Nigeria and Mr Babatunde Sanwo-Olu, Executive Governor of Lagos State as special guests of honour.
Mr Sanwo-Olu also received the FMDQ Enabler Award in recognition of the role as an ex-financial markets practitioner with considerable contributions to market development.
Oil Prices Slide on Worsening Economic Outlook
By Adedapo Adesanya
Oil prices settled lower on Thursday as traders weighed a worsening economic outlook against potential output cuts next week.
Brent crude futures declined by 83 cents to trade at $88.49 per barrel as the US crude futures went down by 92 cents to finish at $81.23 per barrel.
Leading members of the Organisation of the Petroleum Exporting Countries and allies (OPEC+) have begun discussing an oil output cut at their next meeting on October 5.
The Brent and WTI are on track to rise by about 3 per cent for the week, their first weekly rise since August, after hitting nine-month lows earlier in the week.
For all of September, Brent is set to drop by 8 per cent, down for a fourth month.
During the third quarter, Brent plunged 23 per cent, its first quarterly loss since the fourth quarter of 2021.
WTI is set to fall by 9 per cent in September, its fourth monthly decline, and it dropped by 23 per cent during the quarter, the first quarterly slump since the period ending in March 2020 when COVID-19 slammed demand.
This week, Russia is likely to propose that OPEC+ reduce oil output by about 1 million barrels per day.
Analysts pointed out that at the moment, the oil market is teetering between the US Fed-induced demand destruction and tight oil supplies.
Amid so much uncertainty, analysts also believe that unless the market gets more clarity from OPEC+ on the likely size of any adjustment and what it means for previously missed quotas, the market will be swayed bullish.
The prices also came under pressure as the threat of Hurricane Ian receded, with US oil production expected to return in the coming days after about 158,000 barrels per day was shut in the Gulf of Mexico as of Wednesday.
In China, the world's biggest crude oil importer, travel during the forthcoming week-long national holiday is set to hit its lowest level in years as the country's zero-COVID rules keep people at home while economic woes curb spending.
The US Dollar index dropped again on Thursday, easing off 20-year highs, indicating some more risk appetite from investors.
Further support for oil prices could come from the United States, which is announcing new sanctions against companies that facilitated Iranian oil sales.
NGX All-Share Index Outperforms Inflation Over Three Years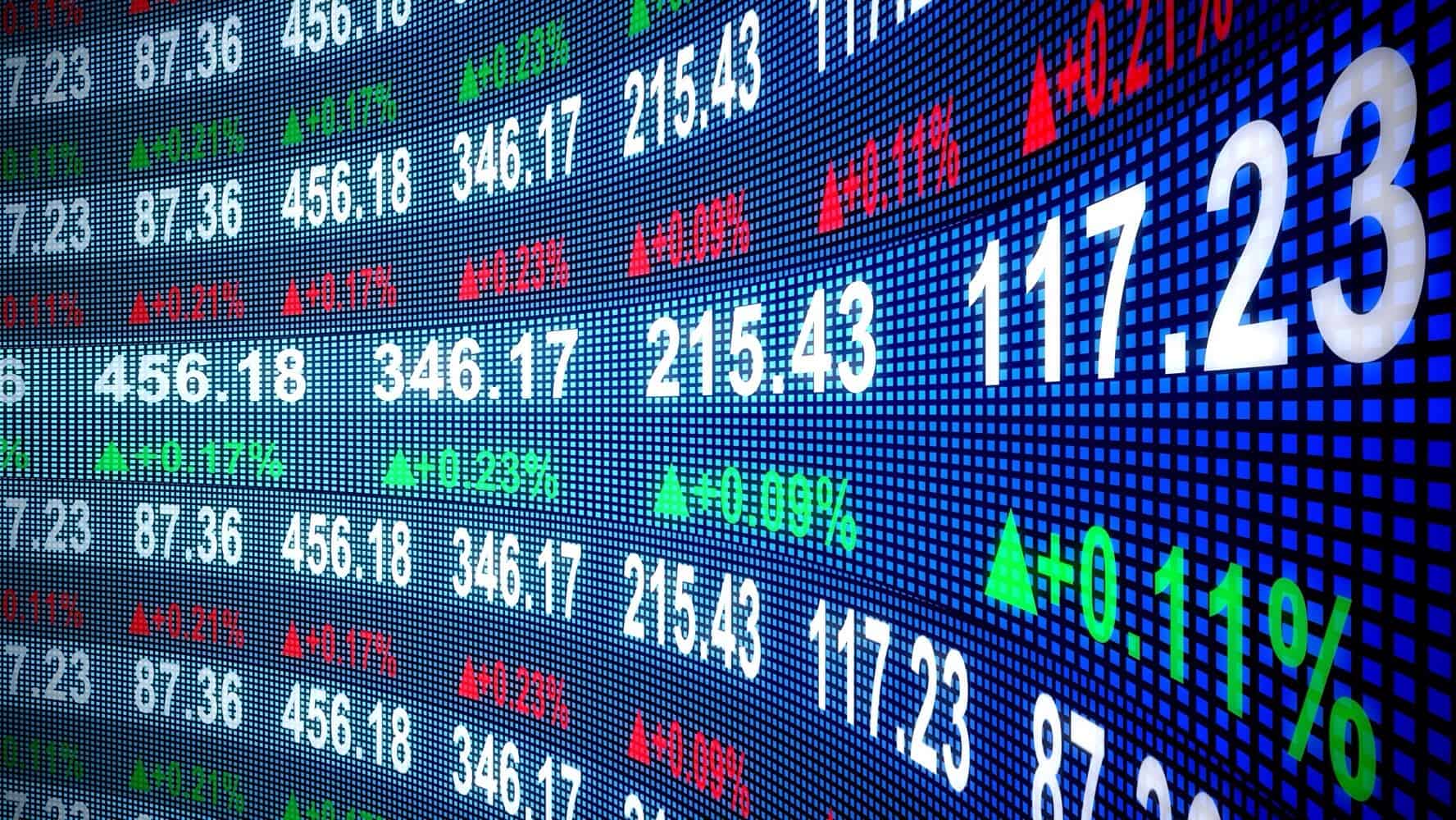 The 3-year trailing performance of the All-Share Index (ASI) of the Nigerian Exchange (NGX) Limited surpasses the average inflation during the same period.
The annual inflation measured by the Consumer Price Index (CPI) released in September by the National Bureau of Statistics (NBS) was 20.52 per cent in August 2022.
Meanwhile, the NGX ASI, a market capitalisation weighted index of all companies listed on the NGX's platform, had a year-to-date performance of 15.68 per cent during the same period. This could be misleading about the market performance until you view it through a longer-term lens.
British Economist, Benjamin Graham, made a quote popularly used by Warren Buffett, the Fund Manager of Berkshire Hathaway Inc and widely regarded as the best living investor: "Markets are a voting machine in the short term, and a weighing machine in the long run." On a 3-year trailing basis, the NGX ASI has outperformed the CPI average in the same period, ensuring that investors with a longer-term hold on their investments remain in the positive region.
Analysis of data of closing prices gathered from the NGX's website showed that the index has a 3-year moving average of 22.97 per cent, compared to an inflation average of 15.72 per cent.
The year 2022 has been a slow year for global stocks due to volatility resulting from the hiking of interest rates by central banks in the United States and Europe amidst inflationary pressures.
The NGX ASI's 15.62% YTD return is a significant positive performance compared to the US S&P 500, which has plunged by 22.46% or the FTSE 100, which has declined by 7.68%, according to Google Finance. The local bourse has exhibited resilience and insulated investors from negative return on investment over three years.
Laolu Martins Was Minority Shareholder of Bukka Hut—Management
By Modupe Gbadeyanka
The management of an online restaurant in Nigeria, Bukka Hut, has clarified that one of its late directors, Mr Laolu Martins, was a minority shareholder in the company.
On Wednesday, it was reported that the deceased breathed his last in Lagos. He was said to have co-founded the firm with Mr Rasheed Jaiyeola, who is the Chief Executive Officer.
The deceased was reportedly invited to join the firm by Mr Jaiyeola, who jointly owns majority shares of the company with his wife and sister.
Mr Jaiyeola and Mr Martins were co-owners of the Nigerian International Securities Limited (NISL) before the former resigned from his position as director to focus on Bukka Hut in 2016.
According to the statement from the organisation, Mr Jaiyeola established Bukka Hut but only invited the deceased and two others to invest in the eatery when it was established.
"To clarify, Rasheed Jaiyeola is the founder/CEO of Bukka Hut, a proudly Nigerian brand he built from inception in August 2011 from one outlet to 24 outlets comprising of restaurants, lounges and suya and grill spots, and a learning facility, BH Academy, as at today. He jointly owns the majority shares of the company with his wife and sister.
"Bukka Hut is not a one-man business as there are two other shareholders/directors, but they are not involved in the daily management of the business.
"Rasheed and the late Olaolu Martins were co-owners of Nigerian International Securities Lid (NISL), and naturally, Laolu was one of the three people he invited to invest in Bukka Hut when he founded it in 2011; Rasheed resigned from NISL as a director in 2016 to focus solely on building Bukka Hut while Olaolu remained the MD/CEO of NISL and its related businesses," the statement explained.
Mr Martins was reported to have died from suicide, but fresh information revealed that he slumped at Lenox Mall after a cardiac arrest and was taken to a hospital in Lekki, where he passed on.
Latest News on Business Post