Cowbellpedia Maths Show: Kaduna Clinches 2 Spots in Semis
By Modupe Gbadeyanka
Nigerian Tulip International College (NTIC) has secured two semi-final slots for Kaduna State in the on-going 2017 Cowbellpedia Secondary Schools Mathematics TV Quiz Show, sponsored by Cowbell, the flagship brand of Promasidor Nigeria Limited.
This means the Northern part of Nigeria will be represented in the semi-finals for both the Junior and Senior categories in this year's competition.
In the Group C preliminary contest last weekend, Olayinka Abdulwakil of NTIC, Kaduna and Deborah Oyekunle of Deeper Life High School, Ibadan, Oyo State emerged as semi-finalists in the Junior category.
With 115 and 90 points respectively, Oyekunle and Abdulwakil came ahead of Donald Peters of Sacred Heart College, Apapa, Lagos State; Oluwatimilehin Oluborode of Greater Tomorrow Model College, Ado Ekiti, Ekiti State; Kachi Fidelugwuowo of University of Nigeria Secondary School, Enugu, Enugu State and Moshood Abdulbasit of Basaura Institute of Comprehensive Education, Birnin-Kebbi, Kebbi State.
Abdulwakil, who aspires to become a software engineer, scored 93 per cent in the qualifying examination conducted nationwide in March 2017. He ascribed his victory to the grace of God and serious preparation. "I am happy that I made it. It couldn't have been better. I really thank God. I prayed hard and also worked hard and the result is very pleasant to me," he said.
The thrill continues as Deborah, 13, who is participating in the Cowbellpedia Secondary Schools Mathematics TV Quiz Show for the first time, felt "very excited and happy" qualifying for the semi-finals. "My expectation is to win and wear the crown. I pray this dream comes true. And if I win, I will give my prize money to my parents," she said.
In the Senior Category, Chizitere Okey-Awuzie of NTIC, Kaduna and Rukevwe Ugorji of Saint Augustine's College, New Karu, Nasarawa State with 105 and 100 points respectively crossed in to the semi-finals. In the preliminary rounds, Okey-Awuzie and Ugorji survived stiff challenge from Chidera Offor of Federal Government College, Enugu, Enugu State; Chisom Etteh Calvary Arrows College, Gboko, Benue State; Francis Mbonu of Top Faith International Secondary School, Uyo, Akwa Ibom State and David Degold of Evangel College, Gombe, Gombe State.
Okey Awuzie, whose first name, Chizitere means God sent, expressed high hope of getting to the finals and winning the ultimate prize. "My expectation is to win this competition. I don't want to think of losing at all," he said.
Ugorji, who was also very excited by his feat, maintained that winning at the finals was his target. "I just pray I win the ultimate prize, though I don't know what I will do with my prize money yet," the 16-year-old said.
An all-expense paid educational excursion outside the country and One Million Naira is the ultimate prize for this year's winners in both the Junior and Senior categories, while the first and second runners-up in each category will go home with Seven Hundred and Fifty Thousand Naira and Five Hundred Thousand Naira respectively.
The teachers of the 2017 champions will be awarded Four Hundred Thousand Naira each, while those of the first and second runners-up will receive Three Hundred Thousand Naira and Two Hundred Thousand Naira respectively. The winning schools will be rewarded with Mathematics textbooks, desktop computers and printers.
The 2017 Cowbellpedia Secondary Schools Mathematics TV Quiz Show continues this weekend and will be aired to millions of viewers on DSTV Africa Magic Family channel, Africa Independent Television (AIT) Network and other six television stations across the country.
Orevaoghene Whiskey Emerges InterswitchSPAK 4.0 Winner
By Modupe Gbadeyanka
A student of Top Faith International School, Akwa Ibom State, Miss Orevaoghene Whiskey, has won the fourth edition of the prestigious InterswitchSPAK National Science Competition.
She is now the first female winner of the 13-week Science, Technology, Engineering and Mathematics (STEM) show, which had over 20,000 applications across the country.
With the win, the 16-year-old best STEM student in Nigeria will receive the grand prize of N7.5 million in scholarships, among other exciting prizes.
InterswitchSPAK Nigeria is the corporate social responsibility (CSR) initiative of Africa's leading integrated payments and digital commerce company, Interswitch.
The programme aired on domestic and terrestrial television stations, providing a platform for brilliant young Nigerians to showcase their knowledge in STEM subjects.
In the fourth edition, Adesayo Elumaro of The Ambassadors College, Ota, Ogun State, clinched the second spot and went home with N4 million, while Precious Akinyemi of Rhema Chapel International School, Oyo State, grabbed the third position and N1 million in scholarship.
Speaking on the essence of the initiative, the Chief Customer Experience Officer at Interswitch, Ms Oremeyi Akah, emphasised the need for more young Africans to tow the STEM path, thereby underscoring the goal of the InterswitchSPAK National Science competition.
"Research by the Africa Development Bank (AfDB) reveals that less than 25% of African higher education students pursue STEM-related career fields," Ms Akah said.
Based on this premise, she expressed concern about the retrogressive impact this could pose on Africa's talent pool which may not be opportune to acquire the necessary tech skills to drive innovation on the continent in the near future.
However, she submitted that through initiatives such as the InterswitchSPAK National Science competition, hope holds sway because "Interswitch is inspired by its vision of a prosperous Africa, driven by the exchange of value and commerce; an Africa where Africans are equipped with the requisite knowledge to solve the unique challenges faced on the continent."
She added that the reward and prizes totalled N12.5 million was a way to fund the "dreams and aspirations" of the winners as they work towards creating an impactful future for Nigeria and Africa in general.
Last season, 16-year-old Jubril Dokun of Brainfield College, Salolo, Lagos State, who snagged the first prize, also emerged among the top 10 highest scorers in the 2022 Unified Tertiary Matriculation Exam (UTME).
With a vision of a prosperous Africa, Interswitch has pledged to provide enabling platforms that encourage the future generation of STEM professionals who will contribute to the growth of Nigeria and Africa at large. This has been evidently demonstrated with InterswitchSPAK rewarding 12 outstanding STEM students with a total of N50 million over the last four years.
InterswitchSPAK 4.0 Finalists Nudge for N7.5m University Scholarships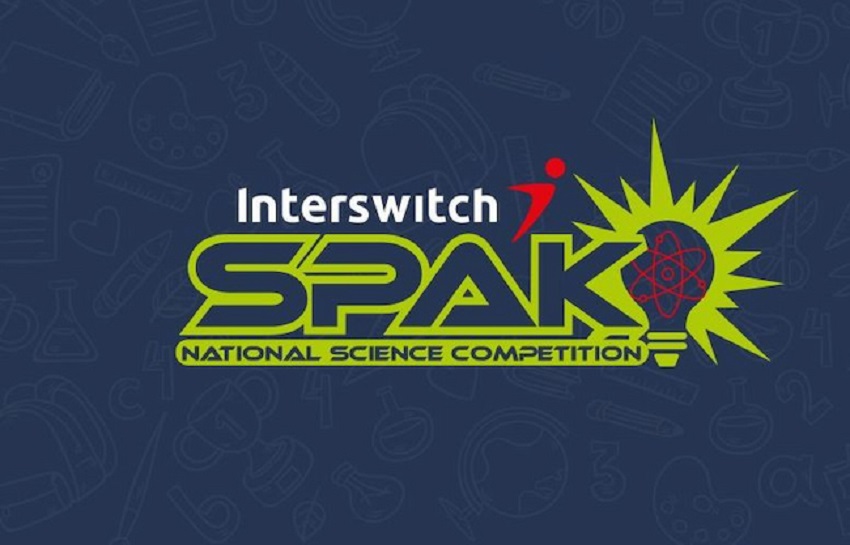 As the semifinals of the InterswitchSPAK National Science Competition draws to an end, nine contestants are left in the race for the crown as the best Science, Technology, Engineering, and Mathematics (STEM) student in Nigeria.
The student who emerges tops will bag the grand prize of N7.5 million in scholarship for a five-year period, a brand-new laptop, and a monthly stipend. The second-place winner will go home with N4 million scholarship spread over a period of three years, a brand-new laptop, and a monthly stipend.
The third-place winner gets N1 million scholarship spread over a period of one year, a brand-new laptop, and a monthly stipend.
It is interesting to note that these students emerged from over 20,000 students that sat for the Crux Computer-Based Test (CBT) held nationally last year to compete for the bragging rights as the country's best STEM student.
Preparations for the grand finale are in place and the excitement is high as followers of the show anticipate a stiff and rousing competition between the unusual mix of contestants left in the race.
While girls have made it through to the finale of previous seasons of the competition's 4-year run, this season has the highest number of female finalists, they include Precious Akinyemi of Rhema Chapel International School, Oyo State, Joyce Onubogu of British Spring, Awka, Anambra; Towoju Atinuke of Seolad International College, Ogun State; and Orevaoghene Whiskey of Top Faith International School, Akwa Ibom State.
Other finalists equally competing for the grand prize include Zulqarnain Abubakar of Apt Scholars Universal College, Ogun State; Chimdubem Duruji of The Ambassadors College, Ota, Ogun State; Oraibi Okari of Jephthah Comprehensive Secondary School, Rivers State; Adesayo Elumaro of The Ambassadors College, Ota, Ogun State; and Stephen Nwaneri of Adedokun International Schools, Ogun State.
Over the years, InterswitchSPAK has remained committed to driving the interest of young African students in STEM subjects by encouraging and rewarding them in their pursuit for excellence.  InterswitchSPAK is a flagship CSR initiative of Interswitch, Africa's leading integrated payments, and digital commerce company.
To catch the grand finale, tune in to DSTV Africa Magic Family 154 on Sunday, 29th January 2023 at 5:30 pm, with a repeat broadcast on Wednesday, 1st February 2023 at 3 pm; and on the AIT Network at 7.30 pm on Sunday, 5th February 2023. You don't have to miss the action while on the go, you can watch the show on platforms such as LinkedIn and YouTube.
Stay tuned for the finals. It promises to be nothing short of entertaining, educating, and thrilling. Bond with family while at it. What better way to inspire the budding generation than to give them something to aspire to, knowing that if they can dream it, they can achieve it.
How Nigeria Can Boost FX Inflow from Education Tourism—Schoolingyonda
By Modupe Gbadeyanka
Nigeria can improve its shortage of foreign exchange (FX), pressuring the Naira at the currency market if the government pay attention to education tourism, an educational consultancy, Schoolingyonda, has submitted.
At the moment, many Nigerian students go outside the country to further their education because of different issues in the country, including insecurity and others.
But Schoolingyonda believes Nigeria, which prides itself as the giant of Africa, can attract education tourism by showcasing the country's showbiz sector, which comprises music, dance and fashion, to the world.
The Principal Consultant of Schoolingyonda, Mrs Funmi Modupe, described education tourism as one of the different forms of tourism, noting that it is a way to provide the best education to students learning while enhancing knowledge.
The increase in this type of tourism is based on the growing popularity of attaining knowledge and technical competencies from the best destinations around the world.
"Our major focus with EduTourism is to simply showcase what we have, that which we as Nigerians are exceptionally talented and the world already recognizes," she said as the company prepares to celebrate International Day of Education.
Mrs Modupe stated that "in today's education system, we should be teaching our unique dance, fashion and music styles to attract other students around the globe.
"You will all agree with me that these are areas in entertainment that the whole world already identifies Nigerians' speciality. We initiate a dance step, the entire world copy, and via modern technology, it goes viral across different social channels."
In proposing some solutions, Schoolingyonda argues that there is a pressing need for Nigeria to argue the existing programs, especially in our tertiary institutions and centres of learning.
She strongly believes that the country has all the necessary skills and talents to harness the economic benefits of creative arts, advocating the introduction of innovative programs infused into traditional music, fashion and dance across selected public and private institutions.
Nigeria has some unique dance styles which can be researched, recorded, designed and crafted into programs to be learnt by students from diverse regions. This will further increase the interest of young Nigerians in the arts and creativity, she submitted.
She also proffers that there is a need to bring dance and music into academic learning for posterity, developing history and increasing diversity. Restructuring the arts with a good blend of our traditional and contemporary dance will definitely spark positive global attention.
Schoolingyonda is an educational consultancy service with the goal of offering students personalised study, thereby assisting parents and their wards to acquire opportunities abroad.
Latest News on Business Post