Fountain University Names Jaiz Bank Chairman as Chancellor
By Modupe Gbadeyanka
Chairman of Jaiz Bank Plc, Dr Umaru Mutallab, has been inaugurated as the new Chancellor of the Fountain University, Osogbo, Osun State. This was done on Tuesday at the institution's 9th convocation ceremony held at the school's auditorium.
The ceremony followed the approval of Mr Mutallab as Chancellor by the board of trustees and management and announced during a courtesy visit by the NASFAT executive members to his office in Abuja last November.
Mr Mutallab, while speaking during the ceremony, said that he felt honoured to be appointed chancellor of the university, adding that he would deploy his wealth of corporate experience and resources to foster growth and development of the institution.
"Let me thank the proprietors of this university, the Nasrul Lahi al-Fatihi Society (NASFAT) for considering me worthy of appointment as the Chancellor of this university. This is indeed the right moment for me to publicly acknowledge the honour accorded me.
"I consider this honour a privilege to serve my dear community and humanity. It comes to me after a modest five-decade career in the corporate world, and at a time that a retiree of my age is willing to commit more of his energies to charity and every possible way of pleasing the Almighty.
"I consider this a call to serve the young generation of youths to whom we all owe a duty of facilitating a brighter, prosperous and rewarding future," the renowned banker said.
"I intend to deploy my vast experience in the corporate world to make Fountain University the pride of the Nigerian university system. The vision is to transform the university into a centre of excellence whose curricular will be skill-driven and employment generating in content and delivery, well beyond the statutory period of their validity," he further said.
Vice-Chancellor of Fountain University, Prof. Amidu Sanni, said he is optimistic that the appointment of the new Chancellor will fast track several other developments to the university, which would enhance learning, research and community service.
In his remarks, the president of NASFAT worldwide, Mr Niyi Yusuff, expressed appreciation to the Chancellor for accepting the offer, stressing the institution is lucky to have such a prominent personality with wisdom, networks, and resources on the school's board.
Dignitaries at the event included Osun State Governor, Mr Isiaka Oyetola; his wife, Mrs Kafayat Oyetola; Chairman Board of Trustees of Fountain University, Mr Abdulwaheed Adeola; former Vice Chancellor Fountain University, Prof Deji Oloyede; NASFAT President, Mr Abdul-Mumin Yussuf; Pro-Chancellor and Chairman of Council Fountain University, Vice-Admiral Jubril Ayinla, among others.
Mr Mutallab is a renowned business and banking leader, who is presently the Chairman of Jaiz Bank. He served as Minister of Economic Development in 1975. He was later a member of Nigeria's Federal Executive Council (1976-1978). He was also a former Chairman of First Bank Nigeria (1999-2009).
Mr Mutallab played a major role in introducing Islamic banking into Nigeria. He has also served on the boards of directors of several companies, including Arewa Textile Limited, NEPA, NACB, NCC, Nigeria Agip Oil, and Cement Company of Nigeria, and in 2009 was Chairman of several companies, including Impresit Bakolori Plc, Incar Nigeria Plc, and Spring Waters Nigeria Limited (SWAN).
Mr Mutallab is chairman of the Business Working Group of the Vision 20:2020 Committee in Nigeria, and president of the Old Boys Association of Barewa College.
He is a Fellow of both the Association of Chartered Certified Accountants (FCCA) and the Institute of Chartered Certified Accountants of Nigeria (FCA). Mr Mutallab was awarded the title of Commander of the Order of the Niger, one of Nigeria's highest honours.
Fountain University was established by the Nasrul-lahi-li Fatih Society in 2007. It is a privately-owned Islamic faith-based university in Osun State.
Agbowó Rejigs Pioneering Editorial Leadership
By Adedapo Adesanya
A literary journal, Agbowó, has announced changes in its editorial leadership following the completion of their respective tenures.
In a press release seen by Business Post, the publication said the trio of Kunle Adebajo, Olu Afolabi, and Moyosore Orimoloye have completed their tenures as the non-fiction editor, poetry editor, and editor-in-chief, respectively.
It was revealed that the new occupants of the vacant seats will be announced soon.
"We hereby announce the following changes in the editorial leadership at Agbowó – Kunle Adebajo, Olu Afolabi, and Moyosore Orimoloye have completed their tenures as Non-fiction editor, Poetry editor, and Editor-in-chief, respectively.
"Being foundational members of the Agbowó team, all three members have been valuable to our growth over the past few years. For this, we are immensely grateful for their sacrifice and service," a part of the statement exclusively made available to this newspaper stated.
According to the statement, "Moyo Orimoloye has led the editorial team since the magazine's inception. His leadership has been a guiding light in Agbowó's quest to expand its reach within the African continent while constantly improving its editorial standards. It has been a pleasure.
"A journalist par excellence, Kunle Adebajo brought the same attention to detail and intensity that characterizes his work.
"If you have enjoyed any piece of non-fiction published on Agbowó over the past four years, you have probably met him. Thank you Kunle.
"Olu Afolabi, also a founding editor, has marshalled the poetry editorial desk at Agbowó these last 4 years.
"An amazing poet himself, his keen eye for lively and innovative verse has ensured a constant stream of exceptional poetry flowing through the gates of Agbowó.
"We thank you for your service, Olu and we are rooting for you," the statement added.
Agbowó, the literary journal, is an off-shoot of the UITES WRITE collective. UITES WRITE, founded by Habeeb Kolade and Dolapo Amusat in 2015, is a platform to showcase literary work by University of Ibadan students and alumni.
With an expanding vision, the founding editorial team decided to carve out a literary magazine and in the process, opened it up to Africa and, thus, Agbowó was born.
Recently, the magazine released the fourth issue of the annual magazine installation themed Chaos. It can be accessed here.
Wushishi Promises to Transform NECO
By Adedapo Adesanya
The new Registrar/Chief Executive of the National Examinations Council (NECO), Mr Ibrahim Wushishi, has promised to transform the examination body to world-class status.
Mr Wushishi promised to transform NECO in Minna when he officially took over the affairs of the council from the former Acting Registrar, Mr Ebikibina Ogborodi, according to a statement signed by Mr Azeez Sani, Head, Information and Public Relations Division of NECO.
He promised that the national examination body is fully set to become a credible and internationally acclaimed examination body.
"My desire is to make NECO surpass international standards which other international examination bodies will look onto, that is my mission to NECO," Mr Wushishi said.
According to the NECO boss, "I am not here to be biased in any way, rather I am here as a Nigerian, I will work with everybody to take NECO to the desired heights".
He acknowledged that there are challenges that need to be tackled in the exam body and assured that with the support of all staff, the challenges will be surmounted.
Mr Wushishi also informed staff members that their rewards and privileges would be given to them as at when due, but stressed that the management under his leadership would not hesitate to punish any staff found wanting in the discharge of duties.
He solicited the support of the management and staff to enable him to actualise his vision for the Council.
The registrar, who thanked President Muhammadu Buhari for deeming him fit to be appointed as NECO Registrar, pledged to work closely with the Federal Ministry of Education and NECO Governing Board.
On his part, the departing Acting Registrar, Mr Ebikibina Ogborodi had briefed the new NECO boss on the progress report on the ongoing 2021 Senior School Certificate Examination (SSCE) as well as other mandates of the Council.
President Muhammadu Buhari had on July 12 appointed Mr Wushishi as the substantive Registrar of NECO.
The Professor of Science Education was born on April 5, 1965, and hailed from Wushishi Local Government Area of Niger State.
He was a lecturer in the Faculty of Education, Usmanu Danfodio University, Sokoto, before joining the Federal University of Technology (FUT) Minna.
Mr Wushishi has held other positions including Post Graduate Coordinator, Department of Science Education, FUT, Minna; Sub-Dean School of Science and Science Education, FUT, Minna.
Others were Head of Department, Science Education, FUT Minna; Head of Department, Science Education, Ibrahim Badamasi Babangida University, Lapai.
Until the appointment, he was a Professor of Chemistry at the Federal University of Technology, Minna.
Ikpeazu Enumerates Successes in Education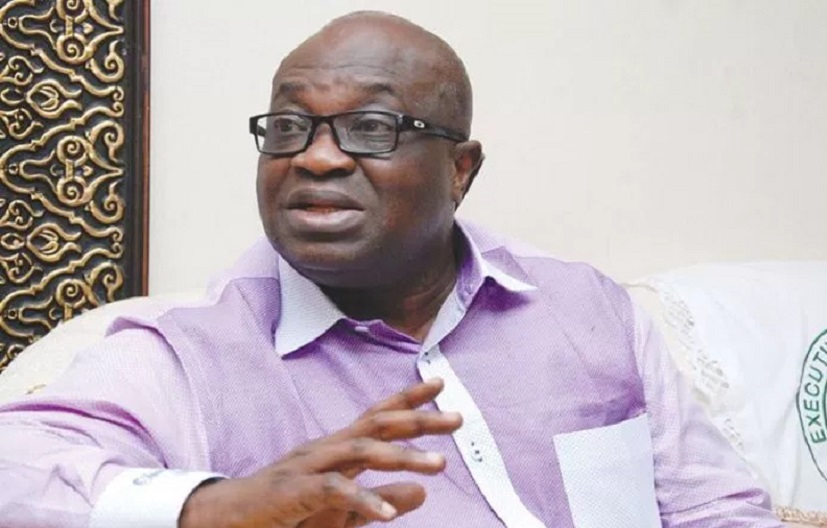 By Okechukwu Keshi Ukegbu
Governor Okezie Ikpeazu of Abia State has said his administration's policies in the education sector were yielding huge positive results.
The Governor, in a live interactive radio programme, further stated that his government has built over 400 modern classrooms and 4 model schools.
According to him, teachers in the state have undergone training and retraining which have produced successes in both local and national competitions.
"To put the icing on the cake, this government is sending 50 Abia youths overseas on scholarship.
"Majority of these number have gotten their Visas and their school fees paid in both Australia and India," he said.
"We have completed over 15 buildings there and Abians will begin to see the beauty and how we are connecting the dots to achieve greater results," Mr Ikpeazu.
The Governor also revealed that what moved his administration into rebuilding two major markets in Aba was the challenge posed by street trading.
"We also encountered a challenge whereby people were beginning to trade on the streets thereby blocking major roads, we understand some of these issues and that's why we started rebuilding Ngwa road and we shall also rebuild Ariaria and Eziukwu.
"My promise is that no existing shop owner will pay an extra fee to retain his/her shop and no one will lose his shop. To compensate them for their patience, I will give some funds to the traders.
"We are only doing the right thing by making sure those markets are rebuilt and they will add beauty and complement what we are doing in road infrastructure.
"Our intervention in Osusu and Omuma will improve trading in those markets. We have completed Osusu with cement technology, we are also doing same at Omuma road, all these areas connect to Ariaria and other major economic centres," he explained.
Latest News on Business Post