Lekki School Wins New Media Conference School Debate
By Dipo Olowookere
Organisers of the annual digital conference, New Media Conference (NMC), on Thursday, June 22, 2017, held a school debate in Lagos.
The event was part of activities to kick off this year's digital conference.
NMC is an annual gathering of key stakeholders put together by founder and CEO of Olorisupergal.com, Ms Oluwatosin Ajibade.
It is aimed at the gathering key stakeholders in the new media industry, where they discuss ways to improve marketing and advertising standards in Africa's digital media space.
The debate took place at the Children International School in Lekki, Lagos and was focused on 'Social Media and the Classroom; Does Social Media Enrich Education?'
The topic was hotly debated between students of Children International School Lekki and Dowen College.
The panel of judges included Brand Strategist/Creative Director of Octo Consult Limited, Jumoke Awe; Founder of Pearl Africa Foundation, Abisoye Ajayi; and the CEO, NudeXP, Laolu Ogundeji.
At the end of intellectual arguments, the Children International School emerged winner.
The New Media Conference, which made its debut in 2015, attracts over 750 participants yearly, including new media practitioners, corporate brands, and digital media agencies. Others include standards organizations, government agencies and policy makers.
This year's edition has been slated for Thursday, July 27, 2017 at the Four Points by Sheraton, Victoria Island, Lagos.
Past speakers include Taiwo Kola-Ogunlade (Google Nigeria), Subomi Plumptre (Alder Consulting), Ameyaw Debrah (Top Blogger, Ghana), Lola Masha (Country Manager OLX Nigeria), Jumoke Okikiolu (Samsung West Africa Regional Manager), Remi Ogunkoya (Red Media Africa), Aibee Abidoye (Chocolate City Group) amongst many others.
Educating Every Nigerian Child Our Priority—Stanbic IBTC Trustees
Stanbic IBTC Trustees Limited, through the Stanbic IBTC Education Trust (SET), has made assisting Nigerian parents and guardians to secure their children and ward's academic future one of her top priorities.
SET is a flexible and easy investment plan with long-term benefits that support parents and guardians striving to provide quality education for their children and wards.
With SET, parents and guardians can ensure the payment of their children and wards' school fees as education-related expenses are directly effected by the institutions of learning, be it elementary to tertiary levels. This action ensures that unforeseeable events do not cause a disruption in their education which may negatively impact their future.
Education trust funds are invested in conservative-type instruments and professionally managed and administered by a reputable Corporate Trustee and Fund Manager.
Parents and guardians can also nominate their children and wards' SET accounts as a beneficiary for their life insurance policies; a clear example is the Group Life Insurance Policy. Situations like this would ensure that the portion allocated to each child's SET account is received and utilized for the child's education. This has proven to be extremely beneficial if the child is a minor (under 18 years of age) or still in school.
Speaking about the positive impact of SET on the Nigerian child, Mr Charles Omoera, Chief Executive, Stanbic IBTC Trustees Limited, said that the organisation understands the significant impact of quality education on every child and the positive effect it will have in shaping their future.
Mr Omoera urged parents and guardians to put in place SET for their children and wards to help them address any adverse circumstances likely to halt their education. He stated that parents and guardians must always strive to give their children and wards quality education to position them for rare opportunities attached to the benefits of having quality education.
Stanbic IBTC Trustees remains committed to ensuring that Nigerian children have access to quality education from elementary to tertiary education to help develop their minds and contribute meaningfully to society.
Orevaoghene Whiskey Emerges InterswitchSPAK 4.0 Winner
By Modupe Gbadeyanka
A student of Top Faith International School, Akwa Ibom State, Miss Orevaoghene Whiskey, has won the fourth edition of the prestigious InterswitchSPAK National Science Competition.
She is now the first female winner of the 13-week Science, Technology, Engineering and Mathematics (STEM) show, which had over 20,000 applications across the country.
With the win, the 16-year-old best STEM student in Nigeria will receive the grand prize of N7.5 million in scholarships, among other exciting prizes.
InterswitchSPAK Nigeria is the corporate social responsibility (CSR) initiative of Africa's leading integrated payments and digital commerce company, Interswitch.
The programme aired on domestic and terrestrial television stations, providing a platform for brilliant young Nigerians to showcase their knowledge in STEM subjects.
In the fourth edition, Adesayo Elumaro of The Ambassadors College, Ota, Ogun State, clinched the second spot and went home with N4 million, while Precious Akinyemi of Rhema Chapel International School, Oyo State, grabbed the third position and N1 million in scholarship.
Speaking on the essence of the initiative, the Chief Customer Experience Officer at Interswitch, Ms Oremeyi Akah, emphasised the need for more young Africans to tow the STEM path, thereby underscoring the goal of the InterswitchSPAK National Science competition.
"Research by the Africa Development Bank (AfDB) reveals that less than 25% of African higher education students pursue STEM-related career fields," Ms Akah said.
Based on this premise, she expressed concern about the retrogressive impact this could pose on Africa's talent pool which may not be opportune to acquire the necessary tech skills to drive innovation on the continent in the near future.
However, she submitted that through initiatives such as the InterswitchSPAK National Science competition, hope holds sway because "Interswitch is inspired by its vision of a prosperous Africa, driven by the exchange of value and commerce; an Africa where Africans are equipped with the requisite knowledge to solve the unique challenges faced on the continent."
She added that the reward and prizes totalled N12.5 million was a way to fund the "dreams and aspirations" of the winners as they work towards creating an impactful future for Nigeria and Africa in general.
Last season, 16-year-old Jubril Dokun of Brainfield College, Salolo, Lagos State, who snagged the first prize, also emerged among the top 10 highest scorers in the 2022 Unified Tertiary Matriculation Exam (UTME).
With a vision of a prosperous Africa, Interswitch has pledged to provide enabling platforms that encourage the future generation of STEM professionals who will contribute to the growth of Nigeria and Africa at large. This has been evidently demonstrated with InterswitchSPAK rewarding 12 outstanding STEM students with a total of N50 million over the last four years.
InterswitchSPAK 4.0 Finalists Nudge for N7.5m University Scholarships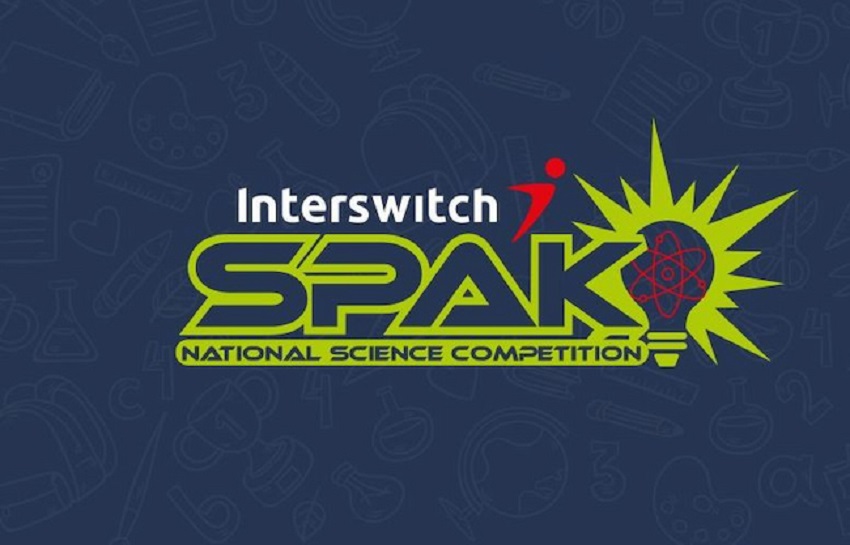 As the semifinals of the InterswitchSPAK National Science Competition draws to an end, nine contestants are left in the race for the crown as the best Science, Technology, Engineering, and Mathematics (STEM) student in Nigeria.
The student who emerges tops will bag the grand prize of N7.5 million in scholarship for a five-year period, a brand-new laptop, and a monthly stipend. The second-place winner will go home with N4 million scholarship spread over a period of three years, a brand-new laptop, and a monthly stipend.
The third-place winner gets N1 million scholarship spread over a period of one year, a brand-new laptop, and a monthly stipend.
It is interesting to note that these students emerged from over 20,000 students that sat for the Crux Computer-Based Test (CBT) held nationally last year to compete for the bragging rights as the country's best STEM student.
Preparations for the grand finale are in place and the excitement is high as followers of the show anticipate a stiff and rousing competition between the unusual mix of contestants left in the race.
While girls have made it through to the finale of previous seasons of the competition's 4-year run, this season has the highest number of female finalists, they include Precious Akinyemi of Rhema Chapel International School, Oyo State, Joyce Onubogu of British Spring, Awka, Anambra; Towoju Atinuke of Seolad International College, Ogun State; and Orevaoghene Whiskey of Top Faith International School, Akwa Ibom State.
Other finalists equally competing for the grand prize include Zulqarnain Abubakar of Apt Scholars Universal College, Ogun State; Chimdubem Duruji of The Ambassadors College, Ota, Ogun State; Oraibi Okari of Jephthah Comprehensive Secondary School, Rivers State; Adesayo Elumaro of The Ambassadors College, Ota, Ogun State; and Stephen Nwaneri of Adedokun International Schools, Ogun State.
Over the years, InterswitchSPAK has remained committed to driving the interest of young African students in STEM subjects by encouraging and rewarding them in their pursuit for excellence.  InterswitchSPAK is a flagship CSR initiative of Interswitch, Africa's leading integrated payments, and digital commerce company.
To catch the grand finale, tune in to DSTV Africa Magic Family 154 on Sunday, 29th January 2023 at 5:30 pm, with a repeat broadcast on Wednesday, 1st February 2023 at 3 pm; and on the AIT Network at 7.30 pm on Sunday, 5th February 2023. You don't have to miss the action while on the go, you can watch the show on platforms such as LinkedIn and YouTube.
Stay tuned for the finals. It promises to be nothing short of entertaining, educating, and thrilling. Bond with family while at it. What better way to inspire the budding generation than to give them something to aspire to, knowing that if they can dream it, they can achieve it.
Latest News on Business Post