Nexford University Raises $10.8m for Education Accessibility
By Adedapo Adesanya
Nexford University, an online learning platform that offers next-generation learning experiences, has secured a $10.8 million Series A fund.
The funding round was led by Dubai-based VC Global Ventures and other investors including Future Africa's new thematic fund (focused on education), angel investors, family offices and unnamed VCs from the United States, the United Kingdom, France, Dubai, Switzerland, Qatar, Nigeria, Egypt, and Saudi Arabia.
The latest round brings the total funds raised by the company to $15.3 million, following a $4.5 million seed funding gotten in 2019.
The online school offers undergraduate degrees in business administration; 360° marketing; Artificial Intelligence & automation; building a tech startup; business analytics; business in emerging markets; digital transformation; e-commerce; and product management.
Its graduate degrees are business administration, advanced AI, e-commerce, hyperconnectivity, sustainability, and world business. Students study at their own pace once they get admitted into the school
The tuition structure is different from traditional universities. Its accredited degrees cost between $3,000 to $4,000 paid in monthly instalments.
In Nigeria, for instance, an MBA costs about $160 a month, while a bachelor's degree costs $80 a month. The faster a learner graduates, the less they pay.
Nexford University has learners from 70 countries, with Nigeria being its biggest market. The school also has blue-chip partnerships with Microsoft, LinkedIn Learning, and IBM to provide access to tools, courses, and programs to improve the learning experience.
Speaking on the development, Mr Fadl Al Tarzi, CEO of Nexford University, "In 2021, it is not acceptable for less than 10 per cent of the world population to have a college degree, or for student debt in the US to be over $1.6 trillion. Now, with additional funding, we can invest in the technology and teams required to address these challenges."
Adding his input, Mr Iyin Aboyeji, Future Africa's founder and general partner, called the company a game-changer for higher education in Africa because it focused on the future of learning.
"During the pandemic, while many universities in Nigeria were shut down due to labour disputes, Nexford was already delivering an innovative and affordable new model of online higher education designed for a skills-based economy," Mr Aboyeji said.
On his part, Mr Noor Sweid, general partner at Global Ventures said, "We are thrilled to partner with Fadl and the Nexford team on their journey toward expanding access to universal quality higher education in emerging markets."
Launched in 2019 by Mr Fadl Al Tarzi, Nexford University is filling affordability and relevance gaps by providing access to quality and affordable education.
Nexford University is a Washington-based, tech-enabled institution that leverages machine learning and Artificial Intelligence to create a data and skills-driven curriculum.
The university was founded on the beliefs that a lack of education is the root cause of most world challenges and that people should be able to access economic opportunities irrespective of physical location.
200 Undergraduates to Enjoy Stanbic IBTC N80m University Scholarship Scheme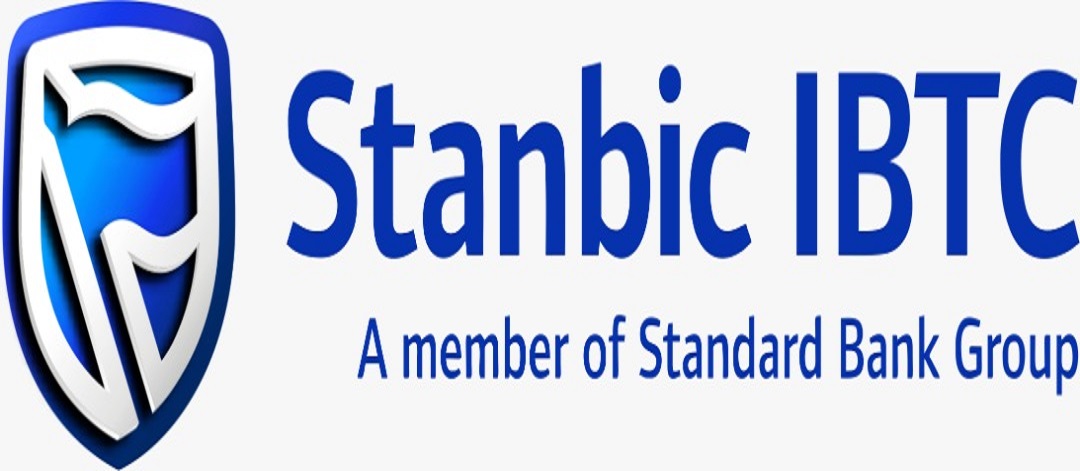 By Aduragbemi Omiyale
No fewer than 200 undergraduates who performed well in the University Tertiary Matriculation Examination (UTME) will enjoy N80 million worth of educational support from Stanbic IBTC Holdings Plc.
The funds would be disbursed to the beneficiaries under the Stanbic IBTC 2023 University Scholarship Award Scheme.
The selection process for the scholarships was rigorous and fair, with beneficiaries chosen from each of the six geo-political zones in Nigeria. The candidates were carefully evaluated based on merit, taking into account their exceptional academic performance, the organisation said.
The 200 scholarship recipients will be able to pursue their dreams with financial confidence, knowing that Stanbic IBTC will stand firmly by their side.
The company disclosed that the money would be given to the students in annual instalments over the course of four academic years. It would provide recipients with the essential financial assistance required to meet their educational expenses.
Subsequent disbursements will be contingent upon the beneficiaries fulfilling certain criteria. These criteria include maintaining their enrolment in the universities and degree programs to which they were admitted, as well as adhering to the academic and administrative policies set forth by their respective institutions, the firm stated.
By ensuring compliance with these requirements, the recipients can continue to receive the scholarship throughout their academic journey, facilitating their uninterrupted pursuit of higher education, it added.
"At Stanbic IBTC, we recognize the importance of education and its role in shaping the future of our great nation, Nigeria.
"Our principal objective for this scholarship is to provide unlimited opportunities for bright, young Nigerians who have demonstrated academic merit," the chief executive of Stanbic IBTC, Mr Demola Sogunle, said.
He noted that the number of annual scholarship recipients was increased from 100 to 200, as education should not be a luxury reserved for a select few but accessible to all.
By investing in the academic journeys of these exceptional students, the leading end-to-end financial institution will not only make a difference in their lives but also contribute to the development and prosperity of the nation as a whole.
Wema Bank Employees Donate Items to Isale Eko Grammar School
By Modupe Gbadeyanka
It was an exciting moment for students of Isalẹ Eko Grammar School, Lagos and a fulfilling time for employees of Wema Bank Plc when they delivered some tables and chairs to the institution last Friday.
The items were donated to the school as part of the financial institution's corporate social investment (CSI) initiative aimed to contribute to the development of education in the country, especially in its host communities.
It was gathered that Wema Bank employees purchased the items for the school by contributing the salaries under the Salary for Love campaign of the lender.
The bank expressed optimism that the items would undoubtedly transform the learning environment, creating a haven of comfort and inspiration for the students as they embark on their academic journeys.
Apart from the furniture donation, Wema Bank extended its support even further by bestowing scholarships upon two students of Isalẹ Eko Grammar School.
These scholarships, provides invaluable financial assistance and will serve as stepping stones for these exceptional students as they unlock their full potential and courageously chase their dreams.
At the presentation of the items to the school, the Head of Credit Risk Management at Wema Bank, Mr Uchenna Obazeh, emphasized the bank's firm belief in the transformative power of education.
He commended the unwavering dedication of Wema Bank's staff members and their resolute commitment to supporting education within the community.
"Through the 'Salary for Love' initiative, our employees have showcased their exceptional devotion to shaping a brighter future through education. We are humbled to contribute to the growth and development of Isale Eko Grammar School, as we remain steadfast in our mission of corporate citizenship," he said.
In his remarks, the Principal of Isalẹ Eko Grammar School, Mr Mukaila Olatoye, expressed deep gratitude on behalf of the institution, recognizing the profound influence this generous donation will have on the students' educational pursuits.
Also, the students thanked Wema Bank for the donation.
Business School Netherlands Retains Tier One Global Rating
The Business School Netherlands has been ranked again among the TIER ONE Global MBA Business Schools in the latest edition of the CEO Magazine Global MBA Rankings.
The Action Learning Business School has received ranking and recognition for over 10 years in a row.
Excellence has become timeless at BSN as Venture capitalists, Global CEOs, and Directors of International Corporations and Multinationals continue to rate the quality of Action Learning MBA graduates from the Business School among the best in the world, using a system entirely geared and weighted towards fact-based criteria.
CEO Magazine has been showcasing top business schools from around the globe since its first launch in 2008.
In 2012 the publication launched its annual Global MBA Rankings, profiling MBA, Executive MBA and Online MBA programmes.
Over the last 35 years, Business School Netherlands has trained over 7000 Action Learning MBA graduates who are now top business transformation leaders who are result and growth driven in different sectors of today's disruptive, volatile, unpredictable, ambiguous, risky and diverse business world.
Business School Netherlands is present in The Royal Kingdom of Netherlands and has study centres in different locations across the globe, including Lagos, Abuja and Port-Harcourt in Nigeria.
Latest News on Business Post