Standard Chartered, Educare Design Unique Educational Solution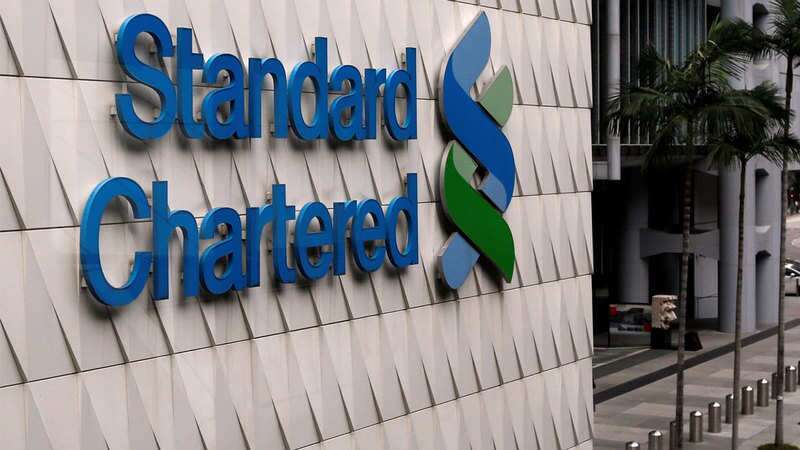 By Modupe Gbadeyanka
A unique educational solution called SC EduEdge has been developed by Standard Chartered Bank Nigeria Limited and Educare Technology Solutions Limited.
This was made possible by the strategic collaboration between both organisations, who are determined to ensure that education in Nigeria is top-notch.
The initiative was designed by the Business Banking segment of the lender's retail banking arm with a team of seasoned professionals dedicated to providing relevant banking solutions to meet the business needs of existing and prospective clients.
The 3-years alliance with Educare, an industry leader in school administration software, positions the bank as an industry leader connecting with a wider network of prospects as it offers a compelling value proposition to educational institutions (primary and secondary) in strategic locations across the country including Lagos, Abuja and Port Harcourt.
Speaking at the signing ceremony, Ben Dike, Business Banking said, "We are very excited about this new partnership and the potential benefits it brings to the children of our existing and prospective clients and also to all stakeholders in the educational ecosystem including schools, employees, parents and guardians.
"This is a 360-degree proposition that provides tangible value to the educational sector, a sector that is crucial in the development of the country's future leaders.
"For us at the bank, this ties in closely with our priority to be the best financial advisers to our clients; it reiterates our commitment to developing countries where we have footprint and serves as one of the many ways we are here for good."
Some of the current unique offerings to clients under SC EduEdge include a dedicated school account with fee waivers (zero account maintenance and local transfers fees); an opportunity for students to participate in the 2020 Liverpool Football Club (LFC) Youth Cup tournament, with the winning school team traveling to Anfield, United Kingdom to watch a live LFC match (all-expense paid); participation in the Bank's newly developed SCB Reward for A's programme (credit of $1 for every A scored by each student, with funds kept in a dedicated account for the pupils/students) and the bank's annual reward for A's Scholarship ($1,000 education grant through a draw for students with a minimum of 7 A's for the session – eligible for SSS 3) open to children of accountholders with the bank.
CEO of Educare, Alex Onyia, added that, "As the best school management system in Nigeria, and a specialist in edutech industry, we are delighted to partner with Standard Chartered Bank (SCB) who have a complimentary/International specialist practice in Banking and are also committed to supporting education around the globe.
"The outcome for this Strategic Partnership (educare-SCB, edu-edge) will grant our customers/partner schools the ability to have the best and most flexible school management portal to run their schools swiftly at a reduced cost.
"In addition to that, our customers/partner schools will be able to participate in the National Robotics Competition and this year's Liverpool Inter-school football competition which sees the winner school to an all-expense paid trip to Liverpool, United Kingdom.
"Other benefits of SC Eduedge include access to personal loans, mortgage loans, Salary advance (personal overdraft), Credit Card offering to school owners and employees and also School Fees Loans and Credit Card offerings to parents/ guardians."
Excitement as Oyo Promotes 16,500 Public Primary School Teachers
By Dipo Olowookere

Teachers in public primary schools in Oyo State are currently excited over the decision of the government to promote some of the dedicated ones.
They believe this action will motivate them to give their best to improve the quality of education in the state, which is now doing well at various external examinations and competitions.
On Wednesday, over 16,500 public primary school teachers across the 33 Local Government Areas (LGAs) of the state were elevated by the state government.
It was gathered that some of the teachers had spent some years without promotion before the assumption of office of the present administration led by Mr Seyi Makinde in 2019.
Speaking during a symbolic presentation of the letters to the teachers in Ibadan, the state capital, the Executive Chairman of the State Universal Basic Education Board (SUBEB), Dr Nureni Adeniran, charged the beneficiaries to redouble their efforts, saying the state government was committed and passionate about their welfare.
He affirmed that the promotion exercise was part of efforts by the present Government to boost education in the state, stating that, "When Governor Makinde assumed office, he promised to give priority to education and today, we have adopted measures to improve the standard of education in the state."
Mr Adeniran commended the foresight of the Governor and his political will to transform the education sector in the state.
"Today, this government has approved and commenced distribution of promotion letters to over 16,500 public primary teachers in the state".
"The welfare of teachers is taken very seriously by the Governor Seyi Makinde-led administration, salaries of teachers are paid as at when due."
The SUBEB chief, who noted that the government was aware that recruitment of teachers would address the problems of inadequate manpower in the basic education sub-sector and promote teaching and learning, urged stakeholders to exercise more patience.
He stressed that soon, after resolving some bottlenecks, the Oyo State Government will employ primary school teachers with professional teaching qualifications based on merit.
In their separate remarks, the Chairman, Nigeria Union of Teachers, (NUT) Oyo State chapter and the Chairman, Association of Primary School Head-teachers of Nigeria (AOPSHON), Comrade Toju Adedoyin and Comrade Kunle Adedeji commended the state government for the promotion of teachers in the state.
They said that the promotion would boost the morale of teachers in Oyo State, adding that it will promote teaching and learning.
What You Need to Know About Education Trust
By FBNQuest
There is no doubt that the joy of parenting beats the responsibility of raising children. However, poor planning can make this obligation harder than it needs to be.
Planning for your child's future can be expensive. Paying for necessities, school fees, hobbies, family vacations, and unexpected events in life quickly adds up.
If you are a parent, then these expenses are either in your present or your future. Putting a child through formal education often represents regular rising fee payments over about 16 years if they enrol in a tertiary institution.
To limit the stress related to financing your child or children's education, it is best to start planning for it early. An Education Trust provides an innovative and efficient way to do this.
Rising tuition prices could mean that many families struggle to afford their children's secondary and higher education without borrowing money or taking out loans. In addition, to relieve future stress, creating an Education Trust for your child presents a vehicle into which family members, guardians and close friends who would like to support a child can make their contributions.
An Education Trust is overseen by a Trustee, who can ensure that the Trust is used for educational purposes only. Through the Trust instrument, the Trustee can be directed to handle the funds in virtually any manner you wish as the creator of the Trust.
In addition to addressing costs associated with a beneficiary's education, the Trust could specify periodic payments of set amounts to the beneficiary and prescribe the usage of the Trust's assets upon the completion of the beneficiary's education. They may also be designed to provide for children that you may have in the future. Education Trusts can be operational immediately or upon the demise of the creator of the Trust.
Contemplating financing your child's future education while catering to your current financial obligations need not be a hassle, there are several options for how your own financial and physical assets can be incorporated into an Education Trust.
FBNQuest Trustees can guide you through creating an Education Trust for your loved ones to make life easier for you as a parent and for the children/ward.
We are happy to advise you on how to combine assets that you own now with those you will earn in the future into an Education Trust that caters to the needs of the beneficiaries in line with your wishes.
23,000 Nigerians Benefit from Chevron Scholarship
By Adedapo Adesanya
Chevron Nigeria has disclosed that 23,000 Nigerians have benefitted from its scholarship programmes since its inception, including postgraduate scholarship in Nigeria and foreign universities.
The Chairman and Managing Director of Chevron Nigeria and Mid-Africa Business Unit, Mr Rick Kennedy, said over 16,500 students from all the 36 states in Nigeria have benefitted from the Medical and Engineering Professional Scholarship programme, put together by Chevron and her JV partners in Agbami field, since 2009.
The Chevron boss explained that from the 16,500 Medical and Engineering Professional Scholarship, 715 students have graduated with first-class degrees.
CNL's General Manager, Policy, Government and Public Affairs, Mrs Esimaje Brikinn, quoted the company's boss explaining that Chevron and its deepwater partners have continued to invest in education infrastructure, and has executed over 25 libraries across the country.
"Chevron companies in Nigeria have continued to support education development in the Niger Delta region and across the country through the development of education infrastructure, capacity building and scholarships.
"The scholarships include; the NNPC/CNL JV national university scholarship and the community scholarship program which caters for students in both secondary and tertiary institutions from communities in CNL's areas of operations (GMoU and non-GMoU communities).
"Additionally, CNL awards scholarships to visually-impaired students to enhance their access to quality education.
"Over 23,000 people have benefitted from the company's scholarship programs which include scholarships for community postgraduate scholars in Nigeria and foreign universities. Six of the over 180 community postgraduate students graduated with distinction.
"CNL also deploys the Science Teachers project meant to boost science education in remote secondary schools in the Company's areas of operation.
"The program ensures the posting of National Youth Service Corps science graduates to serve their mandatory one-year period as science teachers, with Chevron providing extra incentives to NYSC members for the duration of the program.
"Since the inception of the Agbami Medical and Engineering Professional Scholarship programme in 2009, over 16,500 students from all the states of Nigeria have benefitted from the scholarship, out of which 715 students have graduated with first-class degrees.
"Chevron and its Deepwater partners have continued to invest in education infrastructure. As of today, the parties have executed 39 Science laboratory complexes and 25 conventional and hybrid libraries across the country.
"Also, Chevron and its partners embark on a wide range of activities to encourage students to develop an interest in key subjects of science, technology, engineering, and mathematics and, ultimately pursue STEM courses and career," she said.
Latest News on Business Post