Standard Chartered, Educare Design Unique Educational Solution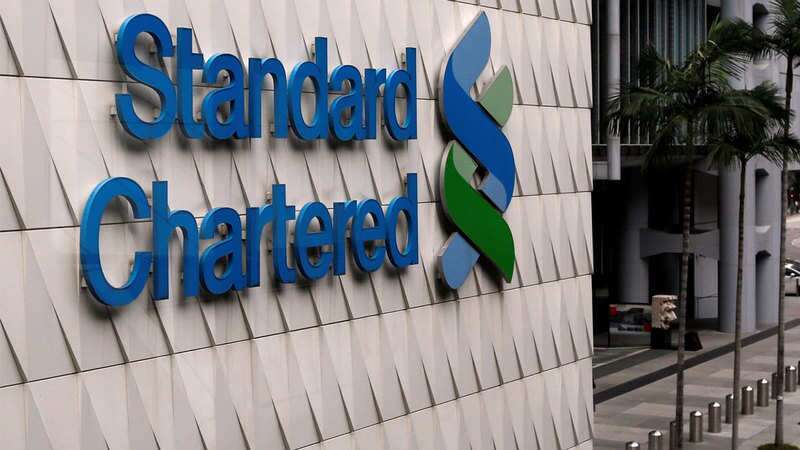 By Modupe Gbadeyanka
A unique educational solution called SC EduEdge has been developed by Standard Chartered Bank Nigeria Limited and Educare Technology Solutions Limited.
This was made possible by the strategic collaboration between both organisations, who are determined to ensure that education in Nigeria is top-notch.
The initiative was designed by the Business Banking segment of the lender's retail banking arm with a team of seasoned professionals dedicated to providing relevant banking solutions to meet the business needs of existing and prospective clients.
The 3-years alliance with Educare, an industry leader in school administration software, positions the bank as an industry leader connecting with a wider network of prospects as it offers a compelling value proposition to educational institutions (primary and secondary) in strategic locations across the country including Lagos, Abuja and Port Harcourt.
Speaking at the signing ceremony, Ben Dike, Business Banking said, "We are very excited about this new partnership and the potential benefits it brings to the children of our existing and prospective clients and also to all stakeholders in the educational ecosystem including schools, employees, parents and guardians.
"This is a 360-degree proposition that provides tangible value to the educational sector, a sector that is crucial in the development of the country's future leaders.
"For us at the bank, this ties in closely with our priority to be the best financial advisers to our clients; it reiterates our commitment to developing countries where we have footprint and serves as one of the many ways we are here for good."
Some of the current unique offerings to clients under SC EduEdge include a dedicated school account with fee waivers (zero account maintenance and local transfers fees); an opportunity for students to participate in the 2020 Liverpool Football Club (LFC) Youth Cup tournament, with the winning school team traveling to Anfield, United Kingdom to watch a live LFC match (all-expense paid); participation in the Bank's newly developed SCB Reward for A's programme (credit of $1 for every A scored by each student, with funds kept in a dedicated account for the pupils/students) and the bank's annual reward for A's Scholarship ($1,000 education grant through a draw for students with a minimum of 7 A's for the session – eligible for SSS 3) open to children of accountholders with the bank.
CEO of Educare, Alex Onyia, added that, "As the best school management system in Nigeria, and a specialist in edutech industry, we are delighted to partner with Standard Chartered Bank (SCB) who have a complimentary/International specialist practice in Banking and are also committed to supporting education around the globe.
"The outcome for this Strategic Partnership (educare-SCB, edu-edge) will grant our customers/partner schools the ability to have the best and most flexible school management portal to run their schools swiftly at a reduced cost.
"In addition to that, our customers/partner schools will be able to participate in the National Robotics Competition and this year's Liverpool Inter-school football competition which sees the winner school to an all-expense paid trip to Liverpool, United Kingdom.
"Other benefits of SC Eduedge include access to personal loans, mortgage loans, Salary advance (personal overdraft), Credit Card offering to school owners and employees and also School Fees Loans and Credit Card offerings to parents/ guardians."
Oyo SUBEB Moves to Curb Fire Outbreaks in Schools
By Modupe Gbadeyanka
To curb fire outbreaks in public schools and protect the children, the Oyo State Government has taken steps to collaborate with relevant agencies.
On Tuesday, fire gutted a Grade 'C' customary court building in Omoyeni Memorial Primary School, Ode-Aje, Ibadan, the state capital.
On Wednesday, the Executive Chairman of the Oyo State Universal Basic Education Board, Dr Nureni Aderemi Adeniran, was at the school premises for an assessment of the unfortunate incident.
While sympathizing with the headship of the Customary Court over the incident, Mr Adeniran commended the school community for their contributions in putting the fire under control.
He hinted that the board will partner with the Ibadan South-East Local Government, under which the customary court is, adding that the building ravaged in the inferno would be rehabilitated as soon as possible.
"We commend you for being proactive and your quick intervention, which prevented this fire outbreak from spreading to classes here.
"The board is so grateful there was no casualty and that this happened when pupils had left school," the Oyo SUBEB chief said.
He tasked headteachers to ensure effective monitoring of classes and offices to guard against any illicit connection of electrical appliances and acts capable of causing the fire, charging them to be extra-vigilant in their environment and report any activity that may pose a threat to schools.
"I enjoin you to ensure you monitor whatever these children are doing, and make sure all appliances are put off after school hours," he appealed to school authorities.
The Chairman also emphasised the commitment of Governor Seyi Makinde-led administration to improving security in all schools, maintaining that all citizens must contribute to the safety of schools in the state.
5 Ways Technology Can Ease the Stress of the 'Back to School' Rush
Detty December is over and students, teachers and parents alike are all trying to get through the mad rush of Back to School and get back into the swing of things.
Parents, who are just settling back to work after the restful holiday, face multiple tasks such as beating morning traffic to get their children to school on time, making sure that daily school supplies are lined up and ready to use, while also taking time out of their busy schedules to help their children with homework, among other things.
For parents trying to ease their Back to School stress, here are five ways that technology can help:
Set reminders with Assistant: Setting reminders is a smart way to remember all the things that are important for school- from lunches to school events. You can easily create reminders with the help of Google Assistant. Using your mobile device or phone, simply say, "Hey Google, set a reminder", or "Hey Google, remind me to dry clean my children's uniform at noon tomorrow." Google Assistant will go on to set a reminder and send you a notification when it is close to the time.
Beat the traffic with Maps: You can get real-time information about traffic jams and delays using Google Maps, helping to plan better routes for school runs. Parents preparing to take their children to school every morning can make use of Google Maps to check for alternative routes and the Estimated Time of Arrival (ETA) to ensure they get to school before the bell rings.
Complete homework with Search: Not all parents are subject matter experts but they do often have to play the role of designated tutor, or help out with homework. In some cases, parents have forgotten how to solve simple math problems or they may not have the answers to some basic science questions. A quick search on Google can help find solutions to difficult questions. Parents should, however, allow their children to generate the answers to their homework questions before searching Google for the answer.
Watch video tutorials on YouTube: YouTube is great for watching explanatory videos that are fun, informative and educational. For example, parents can watch videos that reveal how to solve a quadratic equation and brush up their knowledge to help their children with their homework. There are also a variety of educational videos for children that can help parents tutor children who wish to learn more beyond their school work.
Keep kids safe with Family Link: Children today spend more time online than ever before. As such, it is important to help them develop healthy online habits and make sure they are protected from ills such as online predators and cyberbullies. Family Link allows parents to set digital rules to help guide their children as they learn and explore online. The app helps children make good decisions about what they do on their devices and even shows teacher-recommended apps that can be added to their devices.
It can be overwhelming for parents to balance their own professional endeavours with the demands of their children's rigorous education but technology can sometimes help to lighten the load.
Firm Partners A.G. Leventis to Promote STEM Education
By Adedapo Adesanya
As part of its commitment to inspire young minds, STEM METS Resources Limited has partnered with A.G. Leventis to impact the next generation through Science Technology Engineering and Mathematics (STEM) Robotics workshop for schools in Apapa Local Government Area of Lagos state.
The partnership is a long-term commitment to educate, empower and elevate young minds while also ensuring accountability through measurable outputs.
STEM METS Resources, a social enterprise dedicated to enriching young minds is an indigenous company geared towards providing world-class services that are skillfully designed to equip Nigerian children and youth with the necessary skills set to compete and succeed in the global space.
In the modern global economy, STEM is closely linked with a country's economic prosperity. Developed countries that have become global leaders have relied heavily on the hard work and innovations of scientists and engineers.
To ensure consistent economic prosperity, it is necessary for developing countries such as Nigeria to focus on STEM education.
Now more than ever, there is a need for Nigeria and Africa to expand the capacity and diversity of the STEM workforce pipeline to equip the younger generation with the requisite skills for jobs of the future.
Also, with the pandemic outbreak in 2020, a lot has changed in the workforce. The resolve to work and learn remotely introduced global cross-functional teams.
This has reinforced the need to educate the next generation to help them compete on a levelled playing field against their international contemporaries in the global job market.
Commenting on the partnership, Ms Jadesola Adedeji, the CEO of STEM METS said "Technology is an integral part of a nation's accelerated growth and stabilized economy which then makes STEM education a top priority in the educational system.
"Exposing these young minds to it at an early age is a guaranteed way to build a generation of innovators and thinkers who will sustain and strengthen the evolving position of Nigeria and Africa at large."
On her part, Ms Seun Oni, the Group MD of A. G Leventis noted that "The future is digital, and we believe that strategic partnerships such as this will provide a conducive learning environment around STEM and ensure a ready pipeline of skills for young minds.
"Through various trainings and workshops, we remain committed to supporting the educational journey of children in our host community and preparing young champs for the future of work in the global space."
STEM METS Resources is a long-term partner in improving Nigeria's STEM education system through the provision of innovative and alternative educational learning platforms and continues to equip children and youths with the required skill set to compete in the future global workforce.
Over the years, more than 10,000 young minds have benefitted from the various workshops, holiday camps and weekly enrichment camps.
Latest News on Business Post