2023 Power Shift: A Greek Gift? (Part 1)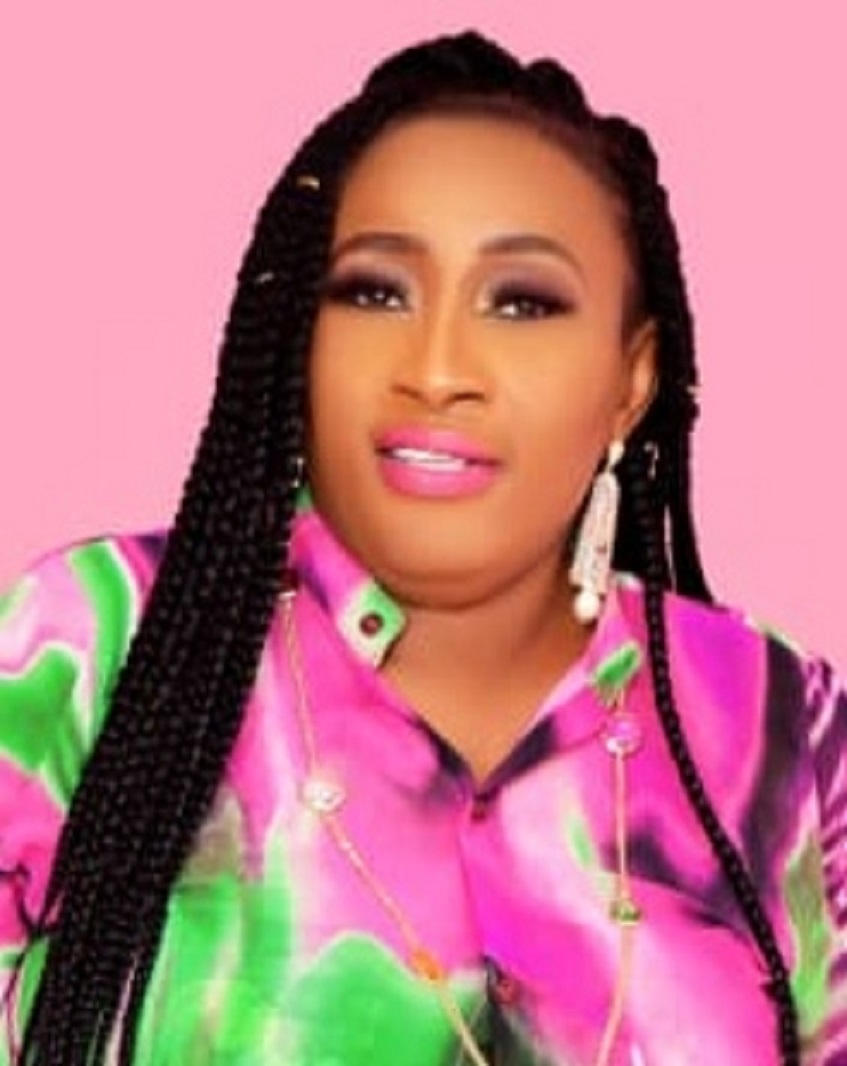 By Christie Obiaruko Ndukwe
The airwaves have been inundated with the call for a power shift from the North to the South even though zoning and rotation are not expressly provided for in the 1999 Constitution handed down to us by the Military under Gen Abdulsaalam Abubakar rtd.
It is an internal arrangement by political parties aimed at balancing power and stemming the crisis that may arise if a particular people continue to hold on to power.
Since the return to democracy uninterrupted in 1999, this arrangement has received some sort of stability at the Centre and in most states. While we have practised the North-South rotation, the dynamics are shifting to the six geopolitical zones with the North and South having three zones each.
The rotation along the zones seems to be threatened towards the build-up to the 2023 general elections. The South is where the battle will be fought and the victory will be in the North.
The silence of the Nigerian Constitution, as well as the Electoral Act as amended, is the catalyst for the coming implosion in the South as some political gladiators from the South West and by extension, the South-South are already throwing their hats into the ring.
The South East which is the only zone in the South to have clinched the top job, ordinarily in the spirit of Equity and Fairplay is facing an impending self-destruct with the ideals of the apex Igbo Socio-cultural organisation, Ohaneze Ndigbo being weighed on a moral scale.
The group believes that the Igbo people are also found in other states other than the South East, thereby making it difficult to deny their kith and kin from Rivers, Delta, Benue, Bayelsa, Cross River and Akwa Ibom the right to contest for the Presidency in 2023.
It is gradually becoming an individual race as more persons indicate interest to run. Those who insist on the Zonal arrangement have also forgotten that the North with two opportunities – late Musa Yar'Adua and Muhammadu Buhari have failed to transit from one zone to another. The two hail from the same State and Zone. It is even more interesting than they are both from the same tribe-Fulani.
The unfortunate ill-health of President Umaru Yar'adua threw up the highly debated Doctrine of Necessity which had Goodluck Jonathan his Deputy step in as the Acting President and subsequently, President when Yar'Adua eventually died. He had barely spent only two years in office and a constitutional crisis erupted.
It was not shocking to many as rumour of his ill-health was rife even before he was inaugurated as President. I recall the funny but unfortunate incident during one of the Presidential campaigns where the then President, Olusegun Obasanjo made a call to the ailing candidate of the PDP asking if he was dead or alive. In his usual humorous way, Obasanjo asked Yaradua who was hospitalised after collapsing at a Presidential rally if he could confirm or refute the rumour that he was dead.
Yes, Yar'Adua was not dead at that time but he was sick and very sick. It was common knowledge in and around Katsina State where he was Governor for eight years that he could not have fully discharged his role as the Chief Executive due to his ailment. It was not about his age though certain ailments are triggered by old age. It's a natural occurrence.
The unfortunate crisis created by President Obasanjo who many believe knew the state of Yar'Adua's health vis-à-vis eventually altered the zoning pattern with the South-South replacing the North West for a period of six years. This new order paved the way for a South to hold sway for fourteen years. Obasanjo from the South West and Jonathan from the South-South spent eight and six years respectively while Late Yar'Adua spent two years and Buhari from the same North West will be spending eight years, totalling ten years for the North West.
There are different pressure groups that have cited different reasons why power should shift either to the South or be retained in the North. The arguments are right depending on the perspective it is viewed from and whose interest it aims at serving.
For the Nigerian people, what matters is balance in structure, security and a stable economy. Beyond the clamour for power shift, there is an earnest camouflaged desire for a leadership shift in real terms and as exemplified by other nations who have conquered religion and ethnicity. An Obama wouldn't have been if it were in Nigeria!
The reason why the agitation for a shift in where power resides is borne out of the precarious situation where appointments are lopsided in the Federal Civil Service as well as the deliberate marginalisation of a group of people. But then, should good leadership be sacrificed on the altar of zoning and rotation?
The nature of the Nigerian political system where the winner takes all create an even more difficult situation as only those who seem to have been very much around the corridors of power are opportune to vie for these positions albeit tested and not trusted.
The present state of the nation calls for a true National Conference to chart the way forward. But the noise coming from different political camps has consumed any reasonable voice of truth.
The Banditry, Boko Haram, Kidnapping and ritual murders amongst others are issues that must be addressed or else, these monsters will consume the nation in less than no time.
When a similar scenario played out in the Niger Delta region, it was President Umaru Yar'Adua who instituted the Amnesty Program which brought lasting peace in the region. Unfortunately, his good intentions were cut short by death, barely two years after he was elected into office.
It is rather worrying that as the nation grapples with a similar challenge though heightened, the temptation to hand over a sick nation to the South by the North is not being resisted.
The major issues facing Northern Nigeria are unfortunately the creation of the North- Banditry, Boko Haram and kidnapping. If the tide is not stemmed under a President from the North, with most Service Chiefs and heads of security from the same region, is it likely that a Southerner, especially a Christian would be empowered to clean up the Augean stable?
Can the nation survive another four or eight years of a relatively old President with rumours of manageable health?
Without being pretentious, I make bold to say that the secret plot to field those above the age of sixty years to succeed Buhari could be a reenactment of the challenges we have faced under a Buhari Presidency. To be categorical, Bola Ahmed Tinubu has no moral grounds to seek to succeed Buhari considering his age, mental and physical status.
I smell a rat. The Northerners who have joined the campaign are doing so out of a selfish purpose. They want power retained in the North just the way Jonathan continued after Yar'Adua, giving the South an edge over the North.
Also, the joker in the political game is the call for President Jonathan to seek reelection for a period of just four years. That will guarantee the North another eight straight years from 2027!
Either way, it is opportunistic.
The South must reject whatever Greek Gift being offered by the North.
Obiaruko Christie Ndukwe is a socio-political commentator, analyst and columnist based in Port Harcourt, Rivers State
African Marketers Simply Cannot Afford to Ignore Snapchat: Here's Why
By Alistair Errington
Over the years, Snapchat has consistently defied its most ardent critics. The platform has grown from strength to strength rather than fading away as existing social networks mimic its features, and new ones, such as TikTok, target the same audience. This illustrates how people want more options and choices when it comes to social media (something that its critical advertisers understand).
As recorded by Statista, Snapchat boasts 347 million daily active users in Q2 2022, up more than 50 million from the same quarter in 2021. Data Reportal also sheds light on Snapchat's presence, with a total advertising reach of more than 617 million people. This puts it in the top 10 social networks globally. It is, in other words, a platform that advertisers simply cannot afford to ignore. This is as true on the African continent as it is anywhere else.
In Nigeria, for example, Snapchat has more than 9 million users in addressable reach for advertising. This puts it on par with Instagram and well ahead of platforms such as LinkedIn.
With this in mind, it is worth looking at what makes Snapchat so popular, why it'll continue to be a good marketing option, and how advertisers can best take advantage of it.
Embracing technological evolution 
The key to Snapchat's success in recent years has been its willingness to continue evolving and embracing new technologies as they emerge. In particular, it utilises augmented reality (AR) to appeal to its user base. Snapchat is a camera-first app, encouraging its audience to create personal, authentic content featuring themselves.
For instance, some 250 million users use AR tools that allow them to add 3D experiences in the real world and overlay graphics on images every day. But the platform's AR ambitions go far beyond augmenting the world only for entertainment. Earlier this year, Snapchat announced updates to its AR shopping features which make it easier for users to try out AR versions of a retailer's product and to buy directly from the AR experience on Snapchat.
As a result, Snapchat isn't just a place where brands can advertise to their customers. In fact, it's more like a virtual showroom that allows people to see what products would look like on them or in their homes. 'Product trial' has a whole new meaning.
But even its more prosaic offerings give advertisers a lot to work with. Take Spotlight, its short-form video offering, for example. Spotlight offers a place where an infinite stream of full-screen videos can be engaged with, tailored to the user's interests. It saw instant success, growing 60% in activity year on year since mid-2021. Based on this growth, Snapchat announced earlier this year that they were testing ads on Spotlight, having successfully rolled them out in a revenue-sharing model with Snap Star creators.
Hyper-connected digital natives
It's also important to highlight that Snapchat has been developing its technology for 10 years, and its followers have remained loyal through that evolution. Retaining a community that has grown with the app, Snapchat capitalises on the millennial generation and is constantly accruing a younger generation of users due to the cutting-edge experiences it offers.
Zooming into Africa, these younger generations are becoming the centre of attention for Africa. The majority of purchasing power will reside in this audience, not to mention how connectivity in these countries becomes ubiquitous. Nigeria serves as a prime example of a market that is well positioned for digital growth – both in digital users and an audience to be capitalised on. With the combination of internet penetration currently sitting around 51% and over 70% of the users on Snapchat being 21+ in Nigeria, the opportunity for advertisers is there in the short term to bring returns and prepped for the long term to invest in. Bundle this with a median age of 18 and the expected addition of 35 million more internet users by 2026 in Nigeria, and Snapchat anchors itself in the helm of a booming economy.
There is also a very exciting convergence taking place in the digital sphere with this spike in internet users: by 2025, nearly 75% of the global population and all social/communication apps will be frequent AR users. Right now, Snapchatters spend over 3 minutes a day engaging with AR experiences alone and more than 30 minutes on the app everyday – nevermind the fact that they open the camera over 30 times a day resulting in 2.4M snaps every minute around the world. And one of the most interesting nuggets to these behaviours is that it's done by an audience barely found anywhere else. On any given day, 95% of Snapchat users aren't on TikTok, 84% of Snapchat users aren't on Twitter and 47% of Snapchat users aren't on Facebook. Snapchat hosts a unique audience.
The right messaging with the right partnerships 
Of course, advertisers can't simply hope to slap their existing messaging onto Snapchat templates and expect great results. They have to ensure that the messaging matches the platform and that they're reaching the people they want with it.
Here, the right partner can help. Brands should look to work with a media sales partner that not only understands platforms such as Snapchat inside out but also has extensive experience working in growth markets like Nigeria.
In doing so, they can reap the full benefits of being on a rapidly growing platform that's becoming increasingly significant on the African continent.
Alistair Errington is the Snap Partner Director at Ad Dynamo by Aleph
Nigeria at 62: A Critical Analysis
By Jerome-Mario Chijioke Utomi
Going by historical events and developments starting from 1914, it is evident that Nigeria is not a natural country, state or nation but an artificial creation via a marriage of two unwilling brides who had no say in their forced and ill-fated union- an amalgamation of the northern and the southern protectorates on the 14th February 1914, a day set aside to celebrate love all over the world, by Sir Lord Lugard.
The British colonial overlords probably intended the protectorates to operate symmetrically with no part of the amalgam claiming superiority over the other. This arrangement conferred on the fledgling country the form of the Biblical trinity.
At independence in 1960, Nigeria became a federation, resting firmly on a tripod of three federating regions-Northern, Eastern and Western Regions. Each region was economically and politically viable to steer its ship.
Shortly after the independence, but before the country became a republic, precisely in 1961, something that qualifies as a setback happened.
According to a report, Southern Cameroun, which was then part of Eastern Nigeria, agitated that it wanted to leave Nigeria to rejoin their French Cameroun brothers. The United Nations resolved the matter by conducting a plebiscite to determine whether it was the wish of the majority of the Southern Cameroon people, then part of the British Colony, to leave the independent nation of Nigeria.
An overwhelming majority, said to be around 90% of the people, agreed to leave Nigeria, and they did in 1961, thereby reducing the geographical size and population of the Eastern Region of Nigeria, a clear warning of a possible separation of Nigeria's constituent ethnic nationalities from the Nigerian Federation.
That was not the only early warning signal that something was fundamentally wrong with the federation.
Take, as an illustration, the federating units were meant to enjoy some level of independence, yet mutual suspicion among them was rife as regional loyalty surpassed nationalistic fervour, with each of the three regions at a juncture threatening secession.
The late Premier of the Western Region once described Nigeria as a "mere geographical expression" and later threatened "we (Western Region) shall proclaim self-government and proceed to assert it", a euphemism for secession.
In the same vein, the Northern Region under the Premiership of the late Ahmadu Bello never hid its desire for a separate identity. Just before independence, the region threatened to pull out of Nigeria if it was not allocated more parliamentary seats than the south. The departing British colonial masters, desirous of one big entity, quickly succumbed to the threat.
In fact, the north at that time pretended it never wanted anything to do with Nigeria. For example, the motto of the ruling party in that region at that time was "One North, One People, One Destiny." And the name of the party itself, "Northern People's Congress (NPC)," was suggestive of separatist fervour and distinct identity.
It has also been said in several publications, which no one from the north has refuted till today, that the primary reason for July 29, 1966, bloody revenge coup carried out by young soldiers of Northern Nigerian extraction which led to the massacre of thousands of Igbo soldiers and civilians, including Nigeria's first Military Head of State, General Thomas Johnson Umunakwe Aguiyi-Ironsi, was primarily to pull that region out of Nigeria.
But of all the secession threats since independence, it was the one issued by the Eastern Region in 1966-67 following the bloody counter-coup of July 1966 and subsequent genocide by northern soldiers and civilians in which thousands of easterners living in the north lost their lives or were maimed, and the failure of Gowon to implement the Aburi Accord which was aimed at settling the crisis, that was much more potent.
This also explained the massive ARABA (secession) protests that rocked the region shortly after the coup. The result was the declaration of the Eastern Region independent country with the name "Biafra" on May 30, 1967, by the then Military Governor of the Region, the late General Chukwuemeka Odumegwu Ojukwu, in compliance with the Eastern Nigeria Consultative Assembly resolution and mandate of May 26, 1967.
The proclamation ended with the emotional 'Biafra Anthem," The Land of the Rising Sun rendered in the beautiful tune of 'Finlanda" by Sibelius, symbolising the end of the struggle to assert the self-determination of a new nation.
The scene was set for a confrontation between the new state of Biafra and the balance of the ethnic nationalities that made up the Federal Republic of Nigeria and to resolve the question of the unity of the Nigerian states by use of force (see the report titled Scientific and Technological Innovations in Biafra).
Without a doubt, today, the war ended over 50 years ago, but its effects and fears remain and stare on our faces.
More dangerously, after 62 years of independence, a wave of secessionist sentiments is still sweeping across the country, with restive youths in the north and southeast as the main gladiators. Some groups in the southwest and south-south have also joined the fray to demand the marriage of 1914 be ended as the basis for its continued existence has severely been weakened.
For example, at the return of democracy in 1999, Ralph Uwazurike, an Indian-trained lawyer from Imo State, ignited a passion for Biafra among southeast youths via his separatist platform Movement for the Sovereign State of Biafra (MASSOB).
MASSOB and its founder enjoyed tremendous following and respect among mostly youths of the region and it almost became an alternative government in the southeast. The group's sit-at-home orders were religiously obeyed, just as the one declared by IPOB on May 30th was a monster success.
Uwazuruike's support base has since drastically waned following dissent in MASSOB. But from the ashes of MASSOB's bye-gone years of strident pro-Biafra agitation came Kanu and IPOB, a much more vitriolic but charming personality and organisation.
Kanu happened in the national and international limelight through a pirate radio called Biafra, which he used as a vehicle to promote the agitation to actualise the Indigenous People of Biafra (IPOB) quest for independence. Two factors have so far worked for Kanu in his separatist agenda: his long incarceration by the Buhari government over Biafra and the recent quit notice given to the Igbo residing in the north by Arewa youths. Both factors, apparently unknown to President Buhari's handlers, have helped and still helping IPOB and Kanu's cause. One, his incarceration for almost two years helped to project him to his supporters, a mass of Igbo youths, and the international community as a prisoner of conscience and freedom fighter.
Secondly, the thoughtless quit notice by northern youths to the Igbo resident in the north has not only made Biafra more attractive to most south easterners and portrayed Kanu as a messiah of the Igbo but has triggered off a chain of secessionist sentiments in the southwest and south-south.
While those of us who believe in the unity of Nigeria may not agree with the campaign by any group or ethnic nationality to dismember Nigeria, the truth must be told to the effect that the whole gamut of restiveness of youths, whether in the south-east, south-south, north or south-west, and resurgent demand for the dissolution of Nigeria stems from mindless exclusion, injustice and economic deprivation.
Evidently, Nigeria has not fared well as a nation in all sectors of national endeavours. Let's look at the particulars of this claim.
Fundamentally, there is no denying anymore that presently, life in today's Nigeria, quoting Thomas Hobbs, has become nasty, brutish, and short as Nigerians diminish socially and economically, and the privileged political class on their part continues to flourish in obscene splendour as they pillage and ravage the resources of our country at will.
Again, even as we celebrate, it remains a painful commentary that presently,   no nation on the surface of the earth best typifies a country in dire need of peace and social cohesion among her various sociopolitical groups than Nigeria as myriads of sociopolitical contradictions have conspired directly and indirectly to give the unenviable tag of a country in constant search of social harmony, justice, equity, equality, and peace. As a nation, Nigerians have never had it so bad.
Nigeria is a nation soaked with captivating development visions, policies and plans, but impoverished leadership and corruption-induced failure of implementation of development projects on the part of the political leaders is responsible for the under-development in the country. Today,  mountains of evidence support how seriously off track the present administration in the country was taking the nation with their deformed policies, ill-conceived reforms and strategies,
Lately, the greatest and immediate danger to the survival of the Nigerian state today is the unwarranted, senseless, premeditated, well-organized and orchestrated killings across the country.
The country's economy, on its part, has shown its inability to sustain any kind of meaningful growth that promotes the social welfare of the people. The result can be seen in the grinding poverty in the land (eighty per cent of Nigerians are living on less than two dollars per day – according) to the African Development Bank (AFDB) 2018 Nigeria Economic Outlook. Nigeria is ranked among the poorest countries in the world.
Sadly, according to a report from Brookings Institute, Nigeria has already overtaken India as the country with the world's largest number of extremely poor in early 2018. At the end of May 2018, Brookings institute's trajectories suggest that Nigeria had about 87 million people in extreme poverty, compared with India's 73 million. What is more, extreme poverty in Nigeria is growing by six people every minute.
In Education, 10.5 million children are out of school in Nigeria, the highest in the world. Our industries continue to bear the brunt of a negative economic environment. As a result, job losses and unemployment continue to skyrocket, creating a serious case of social dislocation for most of our people. The University students have been at home for nearly seven months or more. No thanks to the incessant industrial action which currently characterizes the nation's university system.
The running of our country's economy continues to go against the provisions of our constitution, which stipulates forcefully that the economy's commanding heights must not be concentrated in the hands of a few people.
The continuous takeover of national assets through dubious (privatization) programs by politicians and their collaborators are deplorable and clearly against the people of Nigeria. The attempt to disengage governance from public sector control of the economy has only played into the hands of private profiteers of goods and services to the detriment of the Nigerian people.
This malfeasance at all levels of governance has led to the destruction of social infrastructure relevant to a meaningful and acceptable level of social existence for our people. It has been shown that adequate investment in this area is clearly not the priority of those in power.
As a result, our hospitals, whether state-owned or federal-owned, have become veritable death centres where people go to die rather than to be healed. The absence of basic items such as hand gloves and masks indicates decadence and rot in the country's health National Budget recommended by the United Nations.
With regard to the criminal justice system, our people, especially the poor and vulnerable, continue to suffer unprecedented acts of intimidation and violation of rights at the hands of security agencies across the country. Extra judicial killings, lack of scientific-based investigation of crimes and corruption in the judiciary contribute to acts of injustice against the innocent. Our prisons have become places where prisoners are hardened rather than places of reformation of prisoners for reintegration back into society.
As to the solution to these challenges, this piece and, of course, Nigerians with critical minds believe that leadership not only holds the key to unlocking the transformation question in Nigeria but to sustain this drive, leaders must carry certain genes and attributes that are representative of this order.
Thus, as the nation celebrates, one point Nigerians must not fail to remember is that only a sincere and selfless leader and a politically and economically restructured polity brought about by national consensus can unleash the social and economic forces that can ensure the total transformation of the country and propel her to true greatness.
This, as argued elsewhere, will help ensure adequate social infrastructures such as genuine poverty alleviation programmes and policies, healthcare, education, job provision, massive industrialization, and electricity provision, to mention a few. It is critical to jettison this present socio-economic system that has bred corruption, inefficiency, primitive capital accumulation and socially excluded the vast majority of our people.
The only way this can be done is to work to build a new social and political order that can mobilize the people around common interests, with visionary leadership to drive this venture. Only then can we truly resolve some of the socio-economic contradictions afflicting the nation.
Utomi is the Programme Coordinator (Media and Public Policy), Social and Economic Justice Advocacy (SEJA), Lagos. He can be reached via jeromeutomi@yahoo.com/08032725374
How Standard of Living in Africa is Making Start-Ups Innovate Around Disposable Income
By Otori Emmanuel
An organisation in its early phase of existence is referred to as a start-up. Entrepreneurs that desire to create a product or service think there is a market for launching start-ups. Because start-ups often have high startup costs and low revenue, founders frequently look for money from a variety of internal and external sources, including personal savings, loans from family and friends, business venture capitalists, and crowdsourcing. There are start-ups in different industries like Information Technology, agriculture, communication, health and other sectors.
Start-ups and Innovation
Establishing a start-up takes careful planning, including consideration of factors like business location, cost of goods or services, product packaging, and supply efficiency. Start-ups frequently run the risk of failing because of unfavourable environmental and industry conditions. Embracing new opportunities and focusing on innovation, among other methods, are accelerators for a business' survival and growth.
Although, it is true that established businesses also frequently collapse. Technology has advanced throughout time, and many start-ups are combining the cutting-edge idea of tech into their respective fields.
For example, tech is now being used to improve education as in edtech, finance as in fintech, and more use cases are being introduced to daily activities. Statistics show that start-ups are expanding most quickly globally in the technology sector. Over the past few decades, Africa has seen an exceptional number of start-up generations.
The State of Start-ups in Africa
The phrase "start-up" became more common in the 1990s as the number of enterprises centred on technology and the internet rapidly increased.
According to an analysis, African start-up marketplaces hit historic heights in 2021 at over $4 billion, representing a nearly 20x rise since 2015. Start-ups have been increasingly popular in Africa due to various factors, including drawing on previous success stories from the west, attempting to address grassroots challenges, adapting global content to local quirks, and adhering to supportive policies. In terms of current economic events and cultural developments, numerous different facts are at play here.
In terms of living standards, the rate of extreme poverty in rural areas in Africa was close to 50%, which was far higher than the rate in urban areas, which was about 11%. According to the conference board's Global Economic Outlook, the pace of global GDP growth will reach a recessionary level in 2023 after starting to decline from 3.1% in 2018 to 2.7% in 2022.
Africa has clearly also been impacted by the global economic downturn, which has resulted in a sharp decline in living standards, lower-quality goods, higher costs, and inflation. When prices increase generally, yet fewer goods are available for the same amount of money in an economy, this is called inflation.
When there is inflation, sources and forms of income are affected, from passive income to investment income to disposable income. Our focus here is the disposable income which is the money left to take home after tax and other deductions. Most households depend on disposable income for survival, and the trending inflation gradually steals from this income of an individual in the form of increased grocery prices and the cost of feeding. This has led to the term "sachetization".
Startup business owners use this approach to satisfy declining demand and maintain operations. Sachetization is the idea of distributing products, which are typically sold in greater amounts, in smaller quantities using sachets in an effort to increase sales. Sachetization helps consumers purchase what they can afford. When only a small amount is required, consumers do not need to buy big quantities of the commodity. So far, this has appeared to be sustainable, with the exception of its drawbacks, where it has been observed that sachet items are of low quality, contain fewer items than is indicated, and even defraud the consumer into purchasing smaller packages when, in reality, a larger package would have been more appropriate.
Reduced disposable income has also affected start-ups in maintaining production costs, purchasing raw materials, increased interest rates on loans, market instability and declined demand.
Therefore, to get through the process of inflation, individuals, households, and businesses seek sustainable measures to meet their needs. A few include:
Cost efficient purchases
Budgeting
Opportunity cost methods
Valuable investments etc.
Latest News on Business Post