Cluelessness and the Misunderstanding of Leadership Vision
By Jerome-Mario Utomi
Nigeria is afflicted with perennial 'leadership haemorrhage. This particular fact among other signs in recent years was brought to fore in the last couple of month's protests by Nigerians against bad governance and demand for change in the country.
From commentaries within this period, it was obvious that many Nigerians believe that the nation's leadership crisis was aggregated by a successive deficiency in leadership vision and in some cases made worse by public official's understanding and interpretation of problems with clarity but lacking in political will to see or implement solutions.
A recently articulated commentary in this direction entitled My Movement to Actualize Nigeria, by Tobechi Innocent Okwuonu, a Nigerian based in Canada, probably did more than anything else to convince Nigerians that leadership challenge in the country significantly has nothing to do with cluelessness. But largely depends on the understanding that their vision and agendas are at odds with the general inspirations and motivations of the population. Okwuonu's position is the plot of this piece as it extensively provides leadership answers the nation needs to move into the future.
For a better understanding of his background, Tobechi Innocent Okwuonu is the founder of Venture Cell Business Services, an investment banking boutique, Rest Impact Foundation, a charity catering to select categories of indigent people in Africa and South-East Asia, and Movement to Actualize Nations (MAN), a dedication to realizing the full potential of mankind, of which having sustainable energy to support its civilization is a major focus.
As an organic chemist, he has published in the Scientific Journal (Organic & Biomolecular Chemistry 2016) and Harvard Business Review (December 2010). He is the author of the book Shine Like "You:" Achieve Your Goals by Emulating Your Body, The Best Model of Success.
To copiously quote him, he in part said; "I believe we do have leadership and governance crisis in Nigeria. However, my understanding and assessment differ markedly from the conventional perception, which is the way both crises are seen, understood, and experienced by Nigerians, including those at the helm of affairs."
Nigerians tend to think that they have not been lucky with good leaders. That is, people who pilot the affairs of the nation at the three levels of government, lack good leadership qualities, therefore, they fall short in delivering the fruits of good leadership.
The general feeling is that these set of people in government are clueless. On the contrary, no administration in Nigeria history, including the present one, is clueless. Clueless suggests a lack of any vision or agenda. This is clearly not the case with those who have led and are leading Nigeria. Every administration at the federal and state levels has always come into office with specific vision and agendas. This is correct for both the military and civilian governments.
The civilians always had their set agendas before assuming power, even if they present a different one to the electorate during their campaigns for election. Because Nigerian governments have their own visions and agendas, they are not clueless. But their vision and agendas are at odds with the general inspirations and motivations of the population.
The inspiration and motivations of the leadership and people of Nigeria have never been in alignment, instead, they are always at odds.
Sometimes, the odds are so great that they result in chaos, which tethers dangerously on the brink of armed conflict. This is the leadership crisis that has bedevilled Nigeria and is plaguing her now.
There is disharmony in what the government desires and is doing, and what the people desire and wish to see accomplished.
While I do, unlike the general sentiment in Nigeria, credit Nigerian governments with having a precise vision and agenda of their own, though it breeds leadership crisis, being at odds with the aspirations of everyone else but those in power, they lack the capability to implement their own agendas.
In fact, I'd say they are clueless in implementing their agendas. They adopt often woeful tactics and strategies. The disharmony between their aspirations and those of the masses means there is unwilling cooperation at best, and clear opposition at worst, with the general populace. As a result, they find it difficult to implement their agenda. This is the governance crisis: the lack of capability of an administration to implement their vision and plans.
In a democracy, it is almost inevitable to avoid a governance crisis when a leadership crisis exists. Only in an absolute dictatorship can a governance crisis be prevented amidst glaring leadership crises – a disharmony in the inspirations and motivations of the government and the people. Nigeria has never had an absolute dictatorship.
So, leadership and governance crises have bedevilled her, even before her independence: the agitations for independence stem from the leadership crisis; the pro-independence activities were manifestations of governance crises spurred by leadership crises. The aspirations of the colonialists were certainly at odds with the desires and expectations of the general African-Nigerian populace.
Indeed, I have observed that absolute dictatorship can prevent governance crises. Yet, it cannot prevent or eliminate leadership crises because the latter emanates from the will of people, which is their mindset and natural tendency. A mindset can be subdued from manifesting at best. It can never be expunged. We might be prevented from expressing our inspirations, and manifesting our motivations, but they remain with us, buried deep in our hearts and minds. As long as they remain with us, they will always look for a way of expression and manifesting.
Consequently, the spectre of rebellion always looms in any suppressive system of exercising authority. The will cannot be suppressed indefinitely; hence dictatorships are bound to collapse. It is not an option for preventing governance crises. It is not viable; it is deplorable because it suppresses the will, which is like breathing.
A viable alternative is a leadership style that allows the natural tendency of any people to flourish, by availing them with means to express their legitimate inspirations and manifest their reasonable motivations.
A political system that nurtures our legitimate natural tendencies promises to be devoid of leadership and governance crises. It would be in harmony with the spirit of any people, and this harmony will ensure that it gets sustained support and cooperation from the people. Such a political system inspired my foray into politics. I intend to build and establish such politics in Nigeria.
The current democracy has devolved to a pathetic state: prospective elected public servants seek office merely for the sake of politics. They are motivated by power and politics only. They campaign on lofty ideals to get the vote of their constituents, but when they are elected, they renege on their promises to their constituents. Instead, they tow the tired routine paths of their party in particular, and politics in general.
The only hope Nigeria and Nigerians have is political restructuring. Without a politics that aligns the aspirations of the leaders with the people, and compel leaders to stick to their campaign mandates, preventing them from reneging when elected into power, the leadership and governance crises in Nigeria will not let up.
Also, without a politics that empowers marginalized constituents to attain the highest political power, and while in this position, compels them to prioritize placating the agitations of their constituents, sectarian tension will never abate in Nigeria.
This is one message Nigeria and Nigerians must not ignore.
Jerome-Mario Utomi is the Programme Coordinator (Media and Public Policy), Social and Economic Justice Advocacy (SEJA), Lagos. He could be reached via jeromeutomi@yahoo.com/08032725374. 
Feeding the Present and Future Nigerians: The Role of Government, Businesses and Society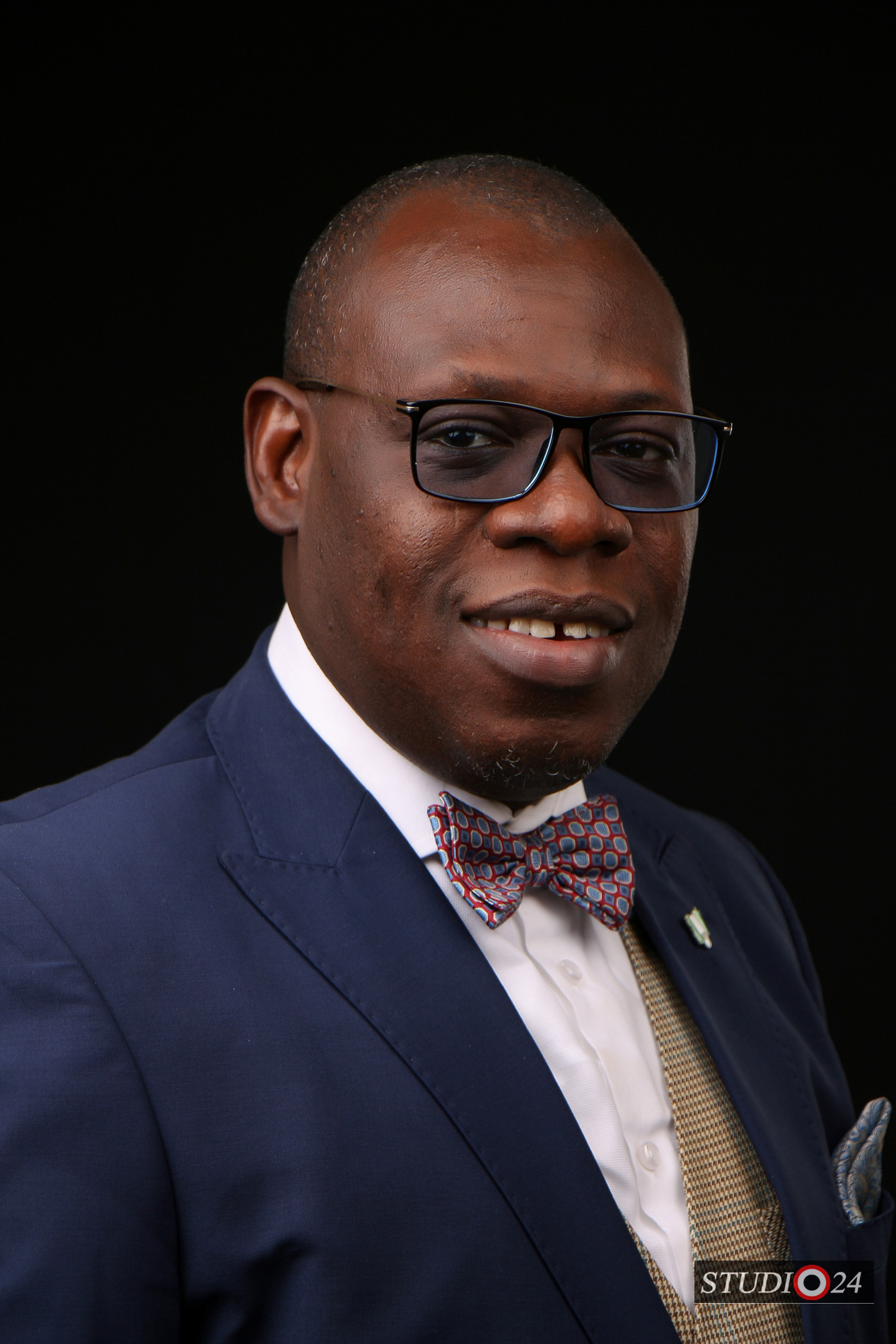 By Timi Olubiyi, PhD
Undoubtedly, the demand for more food consumption is the case globally, mainly due to the increasing population year on year.
One of the extreme challenges that Africa faces particularly Nigeria is that of feeding its growing population amidst other perennial issues.
Consequently, this makes hunger, undernutrition, and food insecurity prevalent across the continent despite government agriculture and food business sector supports. Without mincing words, food insecurity might worsen if the population continues to grow and a corresponding reaction to arrest the situation is not in sight.
In Nigeria, each year the country losses and wastes a substantial portion of its total food production which is never preserved despite hunger and undernutrition that exist. One of the key reasons is that food loss and food waste continue to grow without any significant intervention by the government or businesses.
The magnitude of food loss and waste (FLW) is undeniably common and high in the country along the food supply chain, particularly from the North to the South of the country.
The loss and waste problem have been neglected for so long and the last few years have witnessed a consistent increase as a result of heightening insecurity, movement, and transport restrictions due to the novel coronavirus (COVID-19) pandemic, street trading, open animal grazing, decrepit infrastructure, illiteracy, inconsistent power supply, environmental pressure, lack of innovation and climate change.
Though food loss and waste are a global problem, it appears it is more prevalent in Nigeria now with the current realities. Therefore, persistent food loss, and food waste amid starvation should not be overlooked, this piece should trigger a wake-up call.
While I agree that both "food waste" and "food loss" signifies the food portion that is wasted and not eaten, the terms are different but often use interchangeably.
Painfully, both are damaging to the economy, businesses, households, and the well-being of the populace. The fact is food loss and waste are quite different anyway in terms of origin and scope and the true difference lies in exactly where the waste occurs.
According to literature food loss typically takes place at the harvest, storage, transportation, and sometimes at processing, and distribution stages in the food value chain. Staggeringly, in Sub-Saharan Africa, post-harvest food losses are estimated to be worth the US $4 billion annually – or enough to feed at least 48 million people, this is a disclosure in a report by the Food and Agriculture Organization (FAO) of the United Nations. In my opinion, the large chunk of this may likely be from Nigeria, considering the population and economic size of the country in Africa.
Further findings in the report indicated that some of the leading causes of food loss are poor storage, insecurity, loss during transportation, insufficient and inefficient agro-processing skills among smallholder farming communities, and lack of innovative approach to preservation, and insufficient infrastructure.
It is not out of place to mention that with the current realities particularly with the disruptions occasioned by COVID-19 and increasing insecurity, food waste must have increased exponentially in the last two years. Indicating a major barrier to food security and development in the country and this obviously requires attention.
On the other hand, food waste" refers to the food that is of good quality and fit for consumption, but does not get consumed because it is discarded―either before or after and it is left to spoil. Surveys of families in Lagos State the economic capital of the country to understand the causes of food waste elicited packaging and preservation as a key aspect of the problem. One of the root causes of food waste is a lack of power and some restaurants equally mentioned lack of proper packaging techniques. It was easy to conclude from the survey that food waste occurs at various stages of the supply chain due to a lack of constant power and adequate packaging.
Though funding and investing in agriculture or the food sector can improve food security and promote sustainability, in my opinion, improved food sufficiency can be achieved by considering the reduction of food loss and food waste. This can be a more effective and cost-saving strategy for a developing economy like Nigeria at this time. Because when food is lost or wasted, all the resources that are used to produce the food, including water, land, power, labour, and capital, are also wasted. So, a reduction in loss or wastage will more than likely reduce wasted resources and increase profits along the food supply chain.
To address this prevailing huge problem, businesses and the government must result in policy responses to enhance storage, cooling technologies, and packaging for the preservation of perishable foods and to lengthen food shelf lives.
The good news is that there are a variety of ways to prevent food loss and waste throughout the supply chain, for example, investment can be made in the importation of cooling and refrigerated trucks for transportation of perishable fruit and vegetables. Farm produce such as tomatoes, plantain, or even catfish can be preserved with the cooling system from the farms directly to urban businesses or consumers, thereby reducing food loss and increasing fresh produce availability in the country.
Furthermore, innovative smart food packaging and smart sensing technologies for monitoring food quality can be also be introduced for the sustainability of high-quality standards and improved product safety.
These are lines of business opportunities for investors to explore or for the attraction of foreign direct investments(FDIs). Sincerely, the government, businesses, and decision-makers need to target investments deliberately in the food supply value chain because opportunities are bound. The government also needs to create incentives to boost efforts to reduce food losses by businesses and smallholder farmers.
In conclusion, no single solution can tackle this whole issue but having an innovative mindset, can get the government, businesses, researchers and the populace started.
In fact, reducing food wastage will strengthen and enhance general food security in the country. Indeed, investments in training, technology, digital agriculture, innovation, and behavioural change are key to reducing food loss and waste. Therefore, innovative initiatives in the agriculture sector should be encouraged because it will create more job opportunities and also improve urban-rural migration, increase food exports, and reduce food imports. Good luck!
How may you obtain advice or further information on the article?
Dr Timi Olubiyi is an Entrepreneurship & Business Management expert with a PhD in Business Administration from Babcock University Nigeria. He is also a prolific investment coach, seasoned scholar, Chartered Member of the Chartered Institute for Securities and Investment (CISI), and Securities and Exchange Commission (SEC) registered capital market operator. He can be reached on the Twitter handle @drtimiolubiyi and via email: drtimiolubiyi@gmail.com, for any questions, reactions, and comments
Christianity, Economics, Politics & Why Education Does not Work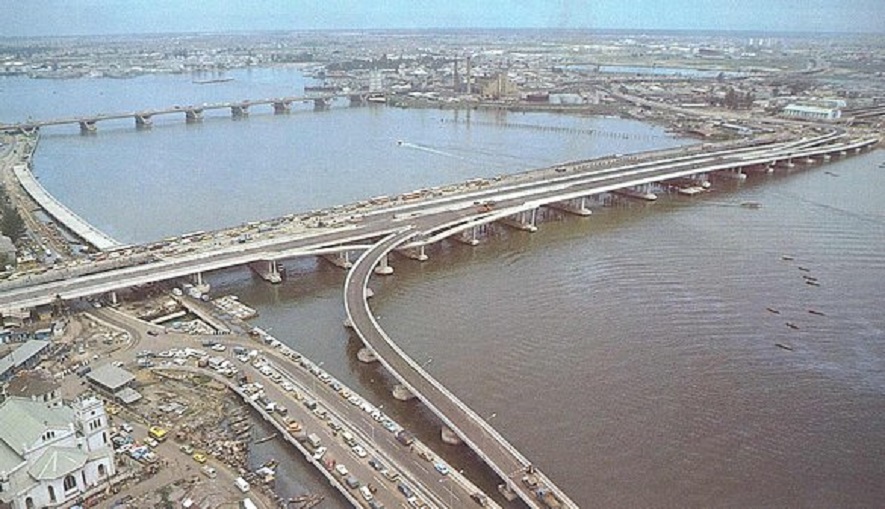 By Nneka Okumazie
There are at least two guarantees of most education – procedure and profile: a procedure that shows how to reach an outcome and a profile that shows that the procedure was passed. There are other possibilities with education, but many get through both destinations and park.
There are lots of places around the world, developed and developing, where people rail about education quality or inefficiency. But, maybe those aren't the ways to look at education if procedure and profile are achieved.
Looking broadly at education – there are 3 Fs to consider: fiction, fusion and fission.
There are many things anyone can read, learn or be taught but not understand. There are things that are real that can be explained but would seem like fiction to many.
It is possible to explain how telecommunication works to anyone, but many may not get the concept of waves. It is possible to see rockets and explain the science to many but would be too complex to understand.
There are lots of new technologies, advances that people can be told about and shown, but would remain as fiction to them.
There are people who learn many procedures, get the profile, but remains fiction to them.
Knowledge – in general, is fusion, information coming together to become a unit or adding new units to existing.
Procedures – are a fusion of stuff. Fusion is common, happens often and can be informal.
Fission is the hardest and rarest of education.
Though people have spikes of fission on some aspects of what they have learned at some point, splattering and effervescing of extraordinary magnitude is the origin of major paths of advances through time.
It is true that many advances take years with continuous tests and efforts, but the intellect of fission does much at any time in the process.
Thinking about one thing and having several spectrums of it – towards accuracy is the height of the result of learning that the world needs more of, but gets less and less of.
Quality of education may guarantee some fission, quality of tutor, sources, or mentor may try, but sometimes, it is either innate or something electrifies at some point.
Intellect fission results in hyper passion, courage, etc. different from those possessing procedural education that have to passion – [positive or negative] or courage – [positive or negative].
There are people with passion against something who don't know much, only swinging around procedural knowledge.
There are others too, with some courage to hate, for wickedness, greed, factionalism, etc. that have procedural education, but not intellect fission.
They may get information, but they are not the intellect of fission for progress.
So how is intellect fission achieved?
How is it possible to learn something and the immanent mind reams, flips and sprawls it towards what others cannot just see?
Maybe focus on how fission intellect.
As progress has glided in the world, so have troubles.
There are solutions and answers needed that education of fission would have provided, or education to spark fission.
But because profile education or stage is in demand – there is less and less care for the education of fission.
Many positions are filled with people who have profiles, but unlikely to move anything forward.
Though some curiosity, observation, creativity, analysis, understanding, great memory and insights may be results of some fission – but just like rungs of a ladder, difference abounds per reach and height.
Criticism is mostly a procedure. Deceit is a procedure. Getting rich is mostly procedural as well.
There are many things that are procedures – input and output.
[Proverbs 20:13, Love not sleep, lest thou come to poverty; open thine eyes, and thou shalt be satisfied with bread.]
Christianity, Government, Ideology, Dumbness & Politics
By Nneka Okumazie
Is falling for false information dumbness or a factor of human limitation? Assuming this, in the most difficult to verify situation suggests human limitation, there are limitless amounts of things that people fall for – signifying dumbness.
It is easy to get people provoked, happy, moody, emotional or whatever expression is desired, by characteristic twists or turns for those outcomes.
It is almost impossible to be smart all the time. It is rare to be smart most times, but it is possible to be dumb most times – with few flashes of smartness.
Dumbness is probably the nucleus of behaviour – with smartness as the shells. Dumbness pulls many but smartness takes work.
Dumbness sometimes is the default of thoughts, sight or other senses. If it appears or speaks like this, it means this; if it acts or moves like that, it is that – without question.
It is far easier to predict that people would be dumb than to predict they'll be smart. Lots of irrationalities come from dumbness. Deception, though a popular tool, uses dumbness.
It is not often the smart or sensible paths that draw many, but the simple, or feels part. Something can feel so good to taste, smell, or other senses, but does not mean it is good for behaviour, health, etc. Many take the feel-good and damn the consequences.
Something may be so good at present, so easy, so advantageous, so acceptable, but does not mean it is good for the future. Some answers may seem so right, so appraisable but dumb, cheap and impractical.
It is possible to have gone somewhere to get something at some point, but – would – years on, cause major problems for the people.
There is so much dumb thinking – so much outsourced thinking that turns out to be wrong.
One of the most common spots of dumbness is power. It is often assumed that people in powerful positions manoeuvre to get there and stay there, but predicting the behaviour of the powerful is quite easy because of how power drives dumbness because many assume that just being powerful means smart or better than others – it doesn't. Ideology can take over power so dumbness can be the leader.
Do whatever you like as long as it does not affect anyone is another dumb statement that does not account for the possibility that private habits can be triggered externally depending on the situation, or say calculation – that assumes it is possible to get away with it, or not get away, but to do it regardless.
In science, evidence determines much. In justice, evidence matters a lot. But some justice failed because the evidence was not presented, or was countered, or ignored not because the crime was not committed. So the supremacy of evidence as the determinant of real true or false – isn't that smart, it's just the established rule.
Be careful what you think, or guard thy heart with diligence may seem odd to some, but the heart is the point of pull or plan for most wrongs. Thinking in certain ways is to have done it.
Selfishness – or the best for one person or group, seems like what is preferred by most, but this classic dumbness becomes a loss, starting from the ones who think it's of maximum benefit.
The present in all its hardship for many – is a matrix from the past, in how some took to selfishness, for the advantage of the day, to become the loss of the future for things linked to them.
The circuitousness continues.
There is the smart spectrum and there is the dumb spectrum. Some choose or it chooses them. There are those in the dumb spectrum that no knowledge, exposure or information does much to get them away from it. As a fact, as some get more exposed, their dumbness deepens.
Some people often feel others are smart while others feel others are dumb. Smartness or dumbness is not often determined by sides. Most times, dumb people throw dumbness to everyone else, as in the playbook of critics. Criticism – most of the way – is dumbness repackaged and responsibility defenestrated.
Understanding is relevant in how smartness navigates, but dumbness convolves into what many would choose.
Though technology was supposed to make smart, it powered mass social media that lets dumbness go wide. Most people hear, see or read there, they sometimes forget about it, but sometimes end up behaving in ways that express those actions – without tracing it back there.
Also, most people say stuff as themselves, but often just channelling from that source or acting in ways that blend with what the source would like.
It is important to have internal strength, not just seeking always for the external, but to have this strength to wait a bit or a little, to process things through and properly, before going along the easy, one-way-think option available to all.
Though smartness is far better than dumbness and maybe should not be compared, but smartness at its best is limited. It is possible to be smart, using the information available and be wrong. So even at the peak of smartness, it should be understood that limitations abound.
God is a spirit.
This means God does not exist in the physical or cannot be seen, or instruments used to find distant physical object cannot be used to find heaven or see the Almighty God.
God ways, thoughts and judgement are different.
This means using statements like if God loves why to suffer – isn't an expression of that understanding.
Genuine Christianity is what Christ wants, but many combine their Christianity with sin and all kinds of acts. Christianity as an ID is not answering the call to be truly born again.
Everyone can be right in their own eyes, but the Creator of the world, Jehovah Almighty knows all.
[Matthew 22:29, Jesus answered and said unto them, Ye do err, not knowing the Scriptures, nor the power of God.]
Latest News on Business Post