Corporate Governance, the Boardroom & Beyond
By FBNQuest
In February 2021, shareholders at an aerospace company, Boeing, filed a lawsuit against the company's board of directors, arguing that the board had failed in its oversight duty by not holding Boeing accountable for safety before and after the crashes of two Boeing 737 MAX airplanes that killed 346 people in 2018 and 2019. The lawsuit sought to hold the directors responsible for the resulting loss of billions of dollars in value.
These are dynamic times. The events of the past decade have led to a focus on various parts of corporate governance, yet, many boards of directors are unclear about their role in the company's governance structure and are asking what they should be doing in critical areas of oversight (such as strategy and risk), and social responsibility.
Learning from Governance Breakdowns: As seen in the lawsuit against Boeing, shareholders wrote, in a 120-page filing, that "safety was no longer a subject of board discussion, and there was no mechanism within Boeing by which safety concerns respecting the 737 MAX were elevated to the Board or to any board committee."
In another governance spat, Howard Schultz (Chairman of Starbucks and former U.S. presidential candidate), announced that despite the many thousands of managers and executives in the company and the tens of millions of dollars the company proudly spends on leadership development, Starbucks was not considering any internal candidates for its next CEO appointment.
Disappointed shareholders quickly noted that the Starbucks board had failed to deliver on two governance issues, internal leadership development and CEO succession planning.
These two test cases offer an opportunity to re-hash the crucial guiding principles for corporate governance:
The board approves corporate strategies as a basis for sustainable value; selects a CEO, and oversees the CEO and senior management in running the company's business, which includes allocating capital and evaluating risks; The Board sets the corporate tone for ethical conduct.
Management develops and implements corporate strategy, also steering the company's business under the board's supervision, with the objective of ensuring continuous long-term value creation.
Management, under the oversight of the board and its audit committee, produces financial statements that fairly present the company's financial condition, needed to assess business soundness and risk appetite of the company.
The audit committee of the board retains and manages the relationship with the outside auditor, and oversees the company's risk management and compliance structures.
The nominating/corporate governance committee of the board aims to build an engaged and diverse board, and actively conducts succession planning for the board.
The compensation committee of the board develops executive, performance-based compensation policies regarding the CEO and senior management in order to support the company's long-term value-creation strategy.
The board and management engage with long-term shareholders on issues and concerns that are of widespread interest to them and that affect the company's long-term value creation.
Governance Keeps Evolving: In his groundbreaking 1970 article, Nobel Prize-winning economist, Milton Friedman, stated that companies had no social responsibility beyond making money for shareholders. This principle of shareholder priority guided generations of business executives, Board members, and policymakers who ensured that companies single-mindedly viewed profits as their sole objective. But Mr Friedman eventually turned out to be incorrect.
A recent "Beyond Business" panel discussion, hosted by The Wharton School of the University of Pennsylvania, focused on how boards are redefining corporate governance to maximise a company's social impact while balancing the needs of all stakeholders such as employees, customers, suppliers and the community in which the company does business.
The panellists also added that even a quick look at the makeup of modern boards reveals how significantly they have changed. Environmental damage, social and racial injustice, gender inequality, the COVID-19 pandemic, technological disruption, and other pressures are pushing companies to take a broader look at their purpose and mission. Boards now take on members with specific expertise in areas such as impact investing, human resources, auditing and accounting, crisis management, and AI.
In Conclusion
Unsurprisingly, a 2022 Global Trends in Corporate Governance report (which interviewed over 50 global institutional and activist investors, regulators, advocates, advisors, pension fund managers, proxy advisors, and other corporate-governance professionals) identified the following corporate governance trends as impacting boards and directors in 2022 and beyond:
Improved Board-effectiveness practices become the norm as investors and other stakeholders recognise that good composition, refreshment, and evaluation practices result in improved corporate performance and decreased exposure to risk.
More assertive, demanding investors who feel empowered to demand action and disclosure on a growing number of topics, and, with failure to meet those demands, more likely than ever to vote against companies and individual Directors at annual shareholder meetings.
Urgency regarding equity and diversity initiatives both in the enterprise and the Boardroom, as evidence, mounts that diverse organisations outperform others and stakeholders request quick progress.
Higher standards for corporate attention to the climate as the impact of climate change on individual businesses and society become apparent, many stakeholders now expect companies to play a role in de-carbonising the global economy.
FBNQuest is a leading Merchant Banking and Asset Management group in Sub-Saharan Africa that delivers a wide range of financial services through various businesses – corporate and investment banking, investment management (asset management, alternative investments, agency services and trustees) and institutional securities (structured products, fixed income, currencies & treasury and equities)
2023 Election: The Role of Media Monitoring Services
By Queen Nwabueze
This 2023 election season is a true test of the much-vaunted objectivity of journalists.
Journalism's pursuit of objectivity strives to enable readers to form their OWN opinions about a story. This implies that the media (mainstream and digital) must present the facts solely before allowing the potential voters to offer them their interpretation. Again, this means that news organisations should present the facts as they are, whether or not they agree with them.
Lovely on paper, yeah? But has this really been the focus of our media since the polls for 2023 began to be conducted? No!
A well-liked TV station reporter was recently discredited for having ties to a well-liked political party (names withheld for ethical reasons).
Hold on for a moment! Let's sketch out the perfect situation once more. In journalism, objectivity means refusing to embellish any facts or details in order to strengthen a narrative or better align a topic with a predetermined objective. Similarly, according to the profession of journalism's neutrality standards, news should be reported in an objective, fair, and impartial way. In actuality, according to this idea, journalists should support NONE of the competing political parties and should instead just present the pertinent information to everybody.
How about disengagement? The journalist's emotional stance is referred to as detachment. Basically, reporters MUST approach topics not only objectively but also with a cold, emotionless mentality. This tactic calls for the telling of tales in a calm, collected manner, allowing potential voters to make their own decisions apart from the influence of social or traditional media. Again, all of these principles seem sensible on paper.
You might be wondering why this article focuses so much on the Disneyland roles that the media play during elections.
Sorry, but without hammering our media, we cannot properly address the subject of "2023 Election: The Role of Media Monitoring Services." The role of media monitoring services should reflect the fact that the media's actions and inactions are at the centre of every aspect of elections and electioneering. That is the reality!
Election seasons do in fact coincide with times of increased media attention and reporting, with each political party seemingly desperate to take the helm of the nation, as we've seen in more recent years. These times of change are frequently marked by extremely competitive rhetoric, escalating tensions, occasional political bullying, and occasionally even violent confrontation and death desires.
Since the media is the main driver of these dynamics, political candidates and campaign offices should use media monitoring services, if only to uncover information that is hidden from plain view and has the potential to prevent voters from receiving enough information to make informed voting decisions.
You may track your candidacy, your opponents, public media conversation, and even detractors in real-time across all media in Nigeria, including print, online, broadcast, and social. P+ Measurement Services is one such media monitoring service.
Largely as a result of Walter Lippmann's work, the concept of objectivity in journalism as we know it now exists. After the excesses of yellow journalism, Lippmann urged impartiality in journalism. The yellows of the period, he said, had served their role, but the populace needed to hear the truth, not a "romanticized version of it."
Not to cry anymore over already spilled milk, but this article strongly suggests that you hire expert media monitors to join your campaign organization and conduct your listening on your behalf. Do not employ individuals who are unqualified to watch your media.
You may have noticed that the electorate now lives online in this era of online media—your own potential voters! Where are they getting their political message from? If it's in your favour, are you certain?
Since internet media has become so crucial, it is not advisable to quickly enter and leave.
Who is keeping watch of the media for you? Are they qualified?
Online media has significantly altered how individuals consume political messages. These advances have also resulted in certain unfavourable occurrences, such as a significant rise in material that is unreliable, context-free, and biased against you and your political party.
For instance, a number of studies have shown P+ Measurement Services that your critics are using newly forming social and tribal divisions to preach to your adherents. What will you do next, then? If your party is sincerely committed to winning the 2023 elections, we advise you to use media monitoring services to provide you with accurate information.
PPlus' approach is straightforward. To manage the perceptions that shape your reality across the media, they engage in 24/7 media fact-checking, media monitoring, and traction using international standard listening and intelligence tools/metrics; they then report back to you with the crucial findings/feedback and hand you the precise places you need to influence.
Queen Nwabueze is a Media and Content Strategist based in Lagos
Nigerians are Multidimensionally Happy…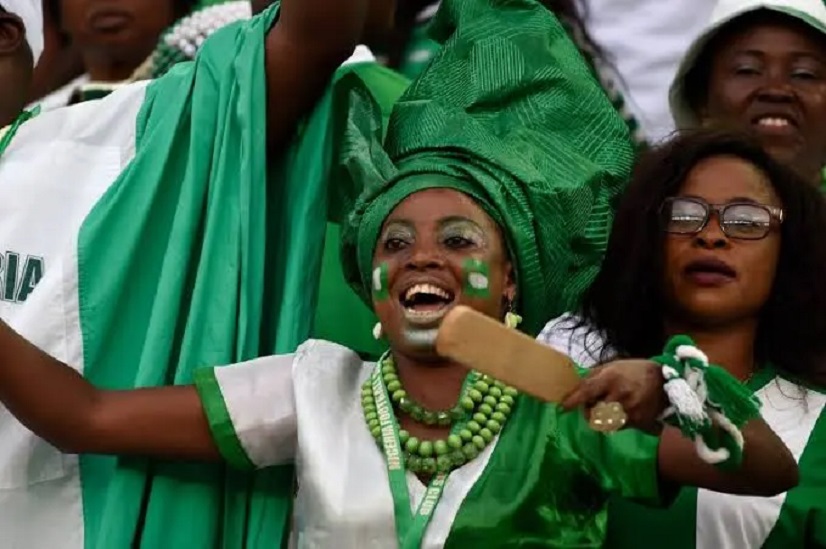 By Prince Charles Dickson PhD
How do you show you're happy?
If you're a cat, you purr. If you're a dog, you wag your tail, and if you're a rabbit, you bust out your best binky moves. You read that right — binky. When rabbits are happy, they do this crazy kind of move called a binky. Each bunny has its own binky style, but it's a kind of jumping, mid-air twist with a kick and a little hop or two on the landing. Some bunnies' binkies can reach almost three feet in the air!
If you watch a bunny binky, you can't help but be happy too.
So, back to that first question: How do you show your happiness? Sure, there are tough days, but there are also wonderful days when everything seems to go your way. You wake up to your favourite breakfast, ace the test, and find an extra naira in your pocket.
There are days when God blesses you with a chance to help a friend or the opportunity to learn something new about Him. And there are so-so days that are still amazing because you get to share them with Him.
So, how do you let the world know life is good? Smile, sing, whistle, or dance — whatever says "happy" to you.
Just be sure to thank the One who gave you all those reasons to be happy.
So, how do Nigerians show they are happy? A nation that the latest Multidimensional Poverty Index (MPI) report on Nigeria, released by the National Bureau of Statistics (NBS) this November, shows the country has a higher incidence of poor people but less intensity of deprivation, even though the report measured more indicators of poverty than in the past.
How do people considering 15 indicators, instead of the 10 indicators in the past 2 surveys, with at least 133 million, 63% of the country's population, suffering from multidimensional poverty see happiness?
Furthermore, the 2022 MPI noted that the extent of the deprivations that these 113 million poor people suffer is an average of 40.9%. With these kinds of statistics, what's there to be happy about?
Nigerians are happy, we are still high up there in the index of happy people, and I add very happy people. People were kidnapped, robbed, and flooded, week in, week out. And yet thanksgiving services with dances of all types and executions follow suit. We are happy jare…forget all that multidimensional English!
We remain a proud people, joyous in nature, never put down by 'little' setbacks like stealing leaders. Visit a state where workers were owed seven months' salaries on a Saturday, you see women and girls adorned in expensive glittering 'aso-ebis'. Thousands were spent on event planners/transport/comperes and more.
We are happy people, we love to party and forget that 'MPI' thing, and we have continued in our happy nature unabated. We are happy that Ghana lost her match to Portugal because they denied us that spot to be at the Mundial.
We attend 'suna' (naming ceremonies) and' igba nkwo' (traditional weddings), and 'oku' (funeral parties) of the same leaders we accuse of looting us dry. It gives us loads of joy and happiness, you get free food and booze and a fight if you are at the right party.
We are happy people, the only people who, after being used, abused, disused, and misused, are tortured with the flamboyance and ostentatious living, and all we do is admire them and cling to hope—after all, 'my turn will soon come'.
Happy people: very few countries can live the way we do, weeks without light because the power transformer is bad, yet you pay bills. Fuel stations have no commodity, yet opposite those stations, young men sell the same fuel at hyper-black prices for a product we are blessed in quantum with.
We are sad people when the thief who is looting is from the other side, but when it's from our town, we use the phrase "he is helping our people". And because stealing is everywhere, we all are happy.
'Multidimensional my foot, tell that to the birds–we bribe the police and accuse them of taking bribes. We don't really pay electricity tariffs, yet we say 'there's no light', when actually it's a case of Aso Rock owing PHCN, PHCN owes gas company, that one owes staff, the staff is in debt of school fees, rent and utility. We are happy people!
Maybe if the report had said we multidimensionally grumble, no arguments. Maybe we complain most, that's true, yes maybe we are amongst nations with the most problems. But how do you know Nigerians are happy…
People who pay in recruitment scams in the police, immigration, army, civil service etc, are happy people.
A nation that has bribes for admission scams or money for marks in school scams. Rent without house agent frauds. Pension fraud, electoral fraud, where girls date six guys simultaneously and men date five women, including their secretary, wife's best friend and driver's wife and nothing happens…cannot be multidimensionally poor.
How many suicides can be traced to spirited men that were tired of the system and called it quits–the fact is we kill to be happy because, in Nigeria, happiness is it. We steal to be happy because that's the real deal. We want to be happy not because we are sad but because we want a status quo.
We want change but don't want to change and are weary of change; a Nigerian adage says an erect penis has no conscience. Nigerians are not multidimensionally poor; when an accountant general would steal enough money to pay all the nation's university teachers' salaries, there is no real arrest, no outrage. We are happy, if we really are poor, it is not because we are poor, it is because we are multidimensionally happy and not pained enough to do things differently.
How do you know a Nigerian is happy; he runs kitikata on the same spot and blames everyone but himself, so, as long as the thief is from his hood, he is happy, as long as his neighbour also does not have electricity, as long as his enemies, real or imaginary are suffering some fate he is exempted from, as long as he is winning a football game he was ill-prepared for, as long as he gets a job he least deserves and more; he is happy, when will that change—only time will tell.
Itsekiri And Ijaws' Creation of Hyper-Modern Path to Peace Via Football Tournament
By Jerome-Mario Chijioke Utomi
Benikrukru Community field, Gbaramtu kingdom, Warri South West Local Government Area, Delta State, the kickoff venue of the Ijaw/Itsekiri peace and unity football competition initiated by Chief Sheriff Mulade, Ibe-sorimawei of Gbaramatu kingdom and National Coordinator/CEO, Centre for Peace & Environmental Justice (CEPEJ), was on Wednesday, November 16, 2022, filled to capacity and moderately dotted with imposing banner conspicuously positioned with screaming but familiar inscriptions that emphasise on the importance of peace and unity to humanity.
The ambience at the venue was refreshing as merrily dressed guests strolled in. Community members of Ijaw and Itsekiri origins were relaxed in their sitting positions. They were entertained to the rhythms from the stable of Ijaw and Itsekiri traditional dancing maestros.
Their humble and friendly dispositions complimented each other and made it very easy for non-indigenes to be at ease in their presence, even as that was the maiden visit to the community.
Aside from having in attendance former Super Eagles players, Christian Obodo and Sam Sodje, among others, the event was also graced by courageous Niger Deltans, who have met resistance from their own government in the past but refused to give up in their quest to build a better Niger Delta region and Nigeria by extension.
But of all that I observed, the gathering acknowledged what has been on the mind of Nigerians.
Fundamentally, it frontally demonstrated a strong conviction that non-discrimination, justice and fairness are the foundation for peace, unity, stability and economic prosperity of any nation. From the love that existed among the two ethnic groups on that day, at that time and in that place, it was obvious that building a nation where all citizens of the country shall not be discriminated against on the basis of ethnicity, sex, language, religion, political or other opinions, birth or other status is possible.
Essentially also, from the way the two teams entered the field with a stride of confidence and fair play, the competition provided Ijaw/Itsekiri with an opportunity for introspection by the two ethnic groups on the journey so far. Some gave the 'union' kudos for the tremendous progress it has made in forging unity and peace and riding the area of hatred and hostility, while others felt that the new challenge before the two ethnic nationalities is to transform into a strong economic bloc in order to position for the challenges of the 21st century as it patterns Niger Delta region.
To assist readers in appreciating this current journey to sustainable peace by the two ethnic groups via football tournament, it is important to underline that the district of Warri in Delta State, going by reports, has been the scene of ethnic and territorial conflicts between the Itsekeri and the Ijaws since March 1997, when ethnic violence broke out between the Ijaws and the Itsekeris following a government decision to relocate the headquarters of the Warri south local government council from an Ijaw community to a community belonging to the Itsekeris.
Though the hostility was overtly arrested and brought under control, covertly, it has remained a zone where fierce war has been raging between ethnic and social forces in Nigeria over the ownership and control of oil resources. And as a direct result, a long dark shadow has been cast on efforts to improve the well-being and economic development of the region's individuals, peoples, and communities.
Without a doubt, the Ijaw/Itsekiri hostility is not only telling evidence of the numerous problems facing the people of the Niger Delta region, but largely an expose of unwillingness by the government over the years to address problems which possess the potent capability to affect the stability of Niger Delta as a region.
The above claim, in my view, becomes more telling after listening to Mulade, who spoke on the sidelines in the kick-off match, where he stated that ''The essence of this tournament is to try and reduce the hostility among us. Some years ago, we had some misunderstandings. That led to what is known as the Warri crisis. So, what we are doing is building the relationship. So, for you to join us is to support this celebration of peaceful co-existence."
Certainly, there are grains of truth in the above position. The tournament has not only brought out something different and fundamentally new that will help shape the relationship between the two ethnic groups. Rather, it has assisted in providing health and vitality of peaceful co-existence, rededicating commitment to peace, promoting unity and intensifying harmonious development of the Niger Delta region.
The facts are there and speak for it.
On Monday, November 7, 2022, it was reported that the Olu of Warri, Ogiame Atuwatse III, while playing host to Chief Mulade Sheriff and members of the Local Organising Committee (LOC) who paid him a courtesy visit in his palace, gave his endorsement and royal blessings to the peace and unity football event. The Olu applauded Chief Comrade Sheriff Mulade for initiating such a laudable programme and promised to liaise with Mr Amaju Pinnick to bring his wealth of experience in football management to support the process.
In a similar style, members of the LOC, on November 11, 2022, were received by Oboro Gbaraun II, Aketekpe, Agadagba of Gbaramatu Kingdom in his palace at Oporoza, the traditional headquarters of the kingdom.
In his response, the monarch appreciated the organizer's initiative and implored him to continue preaching and spreading the need for peaceful coexistence because peace is not negotiable. He also enlightened the LOC team on the importance of peace to attract development to Delta, particularly Warri and its environs. He encouraged the untiring contribution of the LOC towards uniting Ijaw/Itsekiri, the importance of which is crucial to harnessing the dividend of development and opportunities to our people.
While this piece celebrates the feat, there are, however, accompanying beliefs in my views that the Ijaws are a truly peaceful set of people.
The first such example is a recent statement by an Ogbe Ijoh-based political pressure group, the Independent GrassRoots Liberators (IGL), where the group, among other comments, pleaded with the Senator Ifeanyi Okowa's led Delta State Government to immediately settle the communal disputes between Ogbe-Ijoh, Ijaw ethnic nationality of Warri South-West Local Government Area of Delta state and Aladja, an Urhobo community in Udu Local Government Area of the state, adding that they want to live in unity as they have been living before. "We don't want to be killing ourselves anymore," they said.
The second has to do with the recent comment credited to Pere of Gbaramatu Kingdom, Oboro-Gbaraun II, Aketekpe, Agadagba, at his palace in Oporoza, the ancestral headquarters of Gbaramatu Kingdom while he played host to Mr Ali Muhammad Zarah, Managing Director, Nigeria Petroleum Development Company (NPDC), on Sunday, November 13, 2022.
The first-class monarch, according to media reports, said; "This is Gbaramatu Kingdom, and we are very peaceful people. If you come closer to the people, you will know the kind of people we have here. Some people can castigate our names or tarnish our image, but we are not like that. We know who we are."
Waxing philosophically, the Monarch said, "We want to say, if the children are happy, definitely the father is happy too. Recently, I told some senators that instead of staying in Abuja and speculating about what is happening in the Niger Delta region, they should take a trip to the region for an on-the-spot assessment of the situation. If they come, they will know how the people are, but staying far from them, you cannot know how they really are. So I am very happy for people like you visiting our Kingdom."
As the author of this piece, while I commend the efforts of the tournament organisers, the piece, on its part, thinks that there is a lesson government must draw from the above words of the revered traditional monarch.
Utomi Jerome-Mario is the Programme Coordinator (Media and Policy) at Social and Economic Justice Advocacy (SEJA), Lagos. He can be reached via jeromeutomi@yahoo.com/08032725374
Latest News on Business Post