Easy Ways to Train Your Employees To Prevent Cyber Attacks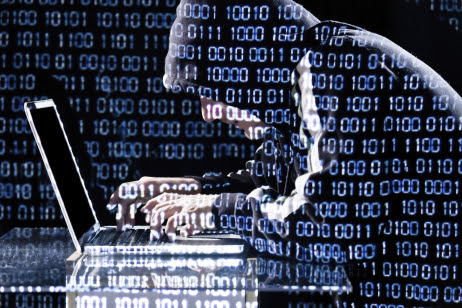 By Adeniyi Ogunfowoke
Cyber attack is prevalent now because many of our activities have moved online. For example, last week, there was a major cyber attack on Twitter, Netflix, Amazon and others. These companies were attacked despite their impregnable security. However, within a couple of hours, they were back online.
Although Nigerian companies are upping their game in terms of internet security. There is so much to be done. This is why it's important to train the employees of online companies to prevent cyber-attacks. This will help them fathom the dos and don'ts of working online. Jumia Travel shares some ways to train your employees to stop cyber attacks. Interestingly, you don't need to break the bank to embark on this training.
Create a user policy
Employees should not have free access to do whatever they like on the internet. You should have a policy that features the website employees are allowed to visit, the wireless network to use and other relevant information. This will prevent your workers from being complacent when working online especially when downloading contents online.
Strong Password
Weak password is one of the easiest ways to make your network susceptible to attacks. At the same time, using the same passwords for all your accounts is very risky. Your IT department should brief your workers from time to time about the dangers of using weak passwords.
Encourage them to report problems
Network threats are first noticed by your employees before the IT department do. So, ensure that you encourage your employees to report any unusual they notice online. It will ensure that any itch doesn't go viral which may damage your business.
Use proper device management
Financially grounded companies don't joke with device management. Today, computers are connected that employees can easily share data within seconds. In addition to this, you can remotely wipe your system in case it goes missing in order to protect your sensitive data. However, if you are a small business, you can train your employees to properly manage your device.
Adeniyi Ogunfowoke is a PR Associate at Jumia Travel.
The Exciting Relationship Between Women and Mobile Money in Africa
By Rashi Gupta
The success of mobile money in Africa is well known. If you've paid any attention to the continent's financial and technology spaces over the past decade or so, you probably won't be surprised to learn that it accounts for around 70% of the world's $1 trillion mobile money value.
You'd probably also be unsurprised to learn that in Kenya, the country that effectively kick-started Africa's mobile money revolution, mobile money transactions now account for 56.8% of GDP. What you might not know is that mobile money has long played (and continues to play) an important role in empowering women across Sub-Saharan Africa. 
That's important because, despite gains in representation (in 11 African countries, women hold over a third of parliamentary seats, more than in Europe), gender inequality remains stark across Africa. While there are obviously differences from country to country, women throughout the continent fare worse than their male counterparts in a number of measures, including wages, investment, access to capital, and education.   
Of course, mobile money can't fix all of those issues on its own. That requires serious investment as well as shifts in policy and societal attitudes. But it can play a significant role in making life better for women across the continent, especially when it comes to financial inclusion. 
Taking care of business 
That's not just conjecture either. Research conducted on behalf of the World Bank shows just how substantial the impact has been. It notes, for example, that mobile money has enabled Kenyan women to move away from subsistence farming and towards business and retail, helping alleviate poverty in the country. 
The research further notes that,  for individuals and households, mobile phones can help reduce transaction costs, lower travel costs, improve welfare by smoothing unexpected income shocks, increase security, and facilitate remittances.
Perhaps the most significant impact, however, lies in what mobile money can do for female entrepreneurs. 
Using mobile money leads to a 19.8% increase in the likelihood of female-led businesses receiving investments from outside sources. Given that the average capital investment by female-owned firms is more than six times lower than the average for male-owned firms in Africa, that's especially critical.  
That same World Bank research shows that such female-owned businesses are then more likely to invest that money in fixed assets and their business's expansion, more likely to offer credit to customers, demand credit, and have better relationships with suppliers.
A state of constant evolution 
It's also worth noting that mobile money has evolved considerably since it landed on the African continent, further enhancing its ability to empower women.
Advances in interoperability, for example, mean that it's easier than ever for people and businesses on different mobile money systems and in different countries to send and receive money. That has massive potential benefits for female entrepreneurs as it allows them to sell their products across borders without having to rely on traditional international e-commerce infrastructure that can be costly, resource intensive, and require business owners to travel away from home on a regular basis using unsafe or unreliable modes of transportation. Unlocking new markets is vital for any business's ability to scale and grow. 
In the coming years, mobile money will continue to evolve in new and innovative ways. And if history is anything to go by, then women will embrace and benefit most from those advancements. 
Breaking barriers across borders 
That's because financial inclusion is the most effective way of reducing inequalities. That's especially true for women. And few technologies have fostered that kind of inclusion as successfully as mobile money has. It has given unbanked communities and people in remote and rural areas the kind of access to financial services that would've taken far longer if they'd had to rely on traditional financial institutions. The fact that it's had such a profound and lasting impact in elevating women across the continent should, therefore, never be underestimated. 
Rashi Gupta is the Group Chief Operating Officer at MFS Africa
Nigeria's Naira Redesign; Avarice Versus Envy
By Prince Charles Dickson PhD
Two neighbours came before Jupiter and prayed to him to grant their hearts' desires. Now the one was full of avarice, and the other ate up with envy.
So, to punish them both, Jupiter granted that each might have whatever he wished for himself, but only on condition that his neighbour had twice as much.
The Avaricious man prayed to have a room full of gold. No sooner said than done, but all his joy was turned to grief when he found that his neighbour had two rooms full of the precious metal. Then came the turn of the Envious man, who could not bear to think that his neighbour had any joy at all.
So, he prayed that he might have one of his own eyes put out, which meant his companion would become totally blind.
Vices are their own punishment.
How does the above relate to Nigeria—especially in these times? What constitutes a crisis worthy of leadership attention? At what point is enough really enough? I will write a few paragraphs' gists with us. For better understanding, let me tutor us!
Nigeria has been facing a currency crisis for several years now. The country's currency, the Naira, has been steadily losing value against major foreign currencies like the US dollar, Euro, and British pound. The following are some of the factors that have contributed to the currency crisis in Nigeria:
Overdependence on oil exports: Nigeria is a major oil-producing country, and the economy heavily relies on oil exports for revenue. The fall in oil prices in recent years has led to a significant reduction in foreign exchange earnings, thereby putting pressure on the Naira.
High inflation rate: Nigeria has been experiencing high inflation rates for several years. This has eroded the value of the Naira and made it more expensive to import goods and services.
Weak economic fundamentals: Nigeria's economy has been characterized by low productivity, weak infrastructure, and a poor business environment. This has led to a lack of investor confidence, which in turn has contributed to a weak Naira.
Foreign exchange restrictions: The Nigerian government has put in place several foreign exchange restrictions in an attempt to conserve foreign exchange reserves. However, these restrictions have led to a scarcity of foreign exchange and have further weakened the Naira.
The currency crisis in Nigeria has had several negative impacts on the economy, including rising inflation, high unemployment, and low economic growth. The government has taken several measures to address the crisis, including devaluing the Naira and introducing foreign exchange policies aimed at stabilizing the currency. However, more needs to be done to address the root causes of the crisis and put the economy on a sustainable growth path.
In light of these, we decided on a Naira redesign. A currency swap naturally followed it in the Nigerian context. The fact of the matter was, there was no campaign to enlighten the masses. There was no form of advocacy; the ordinary man on the streets did not know what to expect and did not understand the entire process. Who we be sef? And after all, what do we know, it came with a cash crunch… the last time Nigerians experienced this was in the 1980s. Why the naira design, we still don't have a grasp.
A nation with no sense of emergency; maybe that's why we don't have any natural disasters, albeit self-inflicted floods, that can and should be avoided. We are not bothered about the crisis, the Central Bank chief went ahead with his mandatory role of redesigning the Naira notes, he did not tell the minister for finance, the ministry was left in the loop, and those in economic and national planning were not aware. The national assembly was as usual, not beyond an assembly.
We all started the blame game, the apex bank chief feeling like James Bond and others went on the defence. We were told that it was targeted at politicians who wanted to buy votes for the upcoming (now concluded) elections. The politicians played their roles, went to court, government carry government go court. Nigeria is indeed a country. Governors threatened banks, banks punished citizens. And one ponders, if indeed we are 200 million Nigerians, why should we bear the brunt of the thievery of barely 1%? Abi Nigerians politicians pass 1 million?
We are a people that just do anyhow, go anyway and in the end, nothing happens. In the interim, banks were touched in parts of the country, no one was held liable, while other parts just moved on painfully. The old notes disappeared, and the new notes were nowhere to be found. If Venezuela was picturesque, Nigeria is the reality; Nigerians were buying naira with naira, and all the authorities did was, at the best rant and dramatize.
The central bank said they had destroyed the old notes, they said the new notes were not enough or were being printed. Who is printing, and why was the printing not done first? Why reduce the old notes and not make available the new notes? We just dey play! Banks are operating at the lowest capacity; electronic banking is, at best, working in babalawo mood. The more you look, the more your eyes hurt from seeing nothing. We are possibly impossible people. The governors had alleged that contrary to the CBN defence that they had destroyed the old notes, the notes were there, and months after, we know better, the old notes are appearing, after the dance of the naked at the nation's apex court, the old notes stay till the end of the year.
However, the damage done to small businesses and the fact that Nigerians have painfully learned the difference between cash at hand and cash at the bank cannot be quantified. For a policy that ordinarily should have enhanced the security features of the currency and prevented counterfeiting because the new Naira notes were supposed to feature new designs, images, and colours, which are meant to reflect Nigeria's diverse cultural heritage. Counterfeiting has been on the rise, with even the ordinary Nigerian not knowing anything about the new notes, as counterfeiters are producing fake notes every day.
Public confidence in our naira is at an all-time low. We are supposed to have witnessed a reduction in transaction costs for businesses that handle cash transactions. But it has rather tripled costs, many argue that the new notes are not more durable than the old ones.
This exercise has killed the economy; all the aims for which the two neighbours came before Jupiter and prayed to him to grant their hearts' desires, have failed because we are a nation full of avarice, and the other eaten up with envy, nothing works according to the original plan, until some interests are being served, when will it change—only time will tell!
6 Ways Google and YouTube Can Help You Celebrate Ramadan
Ramadan is a holy month that is observed by Muslims all around the world. It is a time for reflection, prayer, and community. With the help of Google and YouTube, celebrating Ramadan has become even easier and more enjoyable.
From Lagos to Nairobi, Accra to Johannesburg, Africans can access a wealth of information and resources to make the most of this special time. Here are 6 ways that Google and YouTube can help you celebrate Ramadan in Africa:
Celebrate Ramadan's Joy with Colors and Greetings: Simply search for "Ramadan 2023" in your language on Google, and you will have access to all the information related to this month, including prayer times, recipes, and more. You can also find articles on Ramadan etiquette, Ramadan recipes, and Ramadan greetings to help you navigate the holiday with ease. Additionally, you can access greeting cards online to share with your loved ones, and scroll through our Ramadan colouring book on Google Arts & Culture to engage your inner artist and colour beautiful artwork to share with family and friends.
Set Reminders for Prayer Times with Google Assistant: With Google Assistant, you can set reminders for prayer times throughout the day, making it easier to stay on track during Ramadan. Simply ask Google Assistant to set a reminder for the next prayer time, and you'll receive a notification when it's time to pray. You can customise the reminders to fit your schedule so you never miss a prayer. Plus, Google Assistant can provide inspirational quotes and spiritual guidance to help you stay focused and connected during the holy month.

Shop What You See with Google Lens: By using the camera on your phone, you can search for a delicious type of dessert you've tried at your friend's house, or find your next favourite decoration item to buy during Ramadan. You can open the Google app on your phone, tap on the camera icon, and use Google Lens to snap a photo or screenshot. With Google Lens, you can easily find exact or similar results to shop from or explore for inspiration.
Watch Ramadan-related videos on YouTube: YouTube is a great resource for learning more about Ramadan. You can find videos on how to prepare traditional foods, tips for fasting, and spiritual practices related to Ramadan. There are also numerous Ramadan vlogs and Ramadan routines videos, where you can follow along with the daily activities and experiences of content creators during the holy month.
Use Google Maps to Find Local Mosques and Halal Restaurants: Google Maps is a valuable tool for finding local mosques and halal restaurants during Ramadan. You can search for mosques in your area or around you and get directions to join in community prayers. You can also search for halal restaurants near you to break your fast with delicious and authentic cuisine. Additionally, Google Maps can help you navigate through unfamiliar areas when you are travelling to different cities or countries during Ramadan. With Google Maps, you can plan your Ramadan activities and explore new places with ease. Plus, you can read reviews and ratings from other users to help you make informed decisions about where to go.
Browse Our Shopping Guide for Inspiration: To help you prepare for Ramadan, Google has created a Ramadan Shopping Guide that collects trending products helpful during the holiday. When we analysed search and shopping trends, we found common themes related to home decoration, like Ramadan lanterns, which grew 20% year over year. You can browse through the guide for inspiration and find new ideas for decorating your home, preparing for Iftar, or giving gifts to your loved ones during the holiday.
We hope this Ramadan brings you and your loved ones joy — and that these tools help you find the information you need to make the most of this special time of the year.
Latest News on Business Post