The Unspiritual Side Of Aso Villa
By Femi Adesina
Let me begin with two clarifications. Aso Villa is not my home, I am just passing through. Even this world is nobody's home, we are just birds of passage. So, let nobody turn up his nose in derision, and say; "he's writing like the landlord of Aso Villa, defending a place where's he's just a tenant." Yes, nobody is landlord in the Villa, not even rational presidents. They can only live there for maximum of eight years, if Nigerians so decide. And for me, my treasures are laid up somewhere beyond the blue. The angels only need to beckon me from Heaven's open door, and I wouldn't feel at home in this world anymore.
The second clarification. Let nobody, particularly on social media, begin to insinuate that Femi Adesina is at war with Reuben Abati, his immediate predecessor as presidential spokesman. This piece you are beginning to read is not about Abati as a person, it is about his spiritual ideas and convictions, which I think need some appraisal, as they are rather unspiritual. Abati and myself have been professional colleagues for almost 30 years, we have a lot of mutual friends, and know how to reach each other when necessary. So, this is not a case of Muhammadu Buhari's spokesman being at war with Goodluck Jonathan's spokesman. What for?
In his piece in The Guardian of October 14, 2016, Abati wrote under the headline, 'The spiritual side of Aso Villa.' What were his conclusions? For the benefit of those who did not read the highly entertaining piece (in fact, there were moments I had my two legs in the air, laughing, as I read), let me do a brief summary. Call it 'gospel' according to Abati, and you would be right: There is some form of witchcraft, which causes occupants of Aso Villa to take weird decisions. Working in the Villa makes you susceptible to some sort of evil influences, because there is something supernatural about power and closeness to it. Some of those who lived or worked in the Villa had something dying under their waists (for the men), while some of the women became merchants of dildo, because they had suffered a special kind of deaths in their homes. "The ones who did not have such misfortune had one ailment or the other that they had to nurse. From cancer to brain and prostate surgery and whatever, the Villa was a hospital full of agonizing patients," Abati posited.
Reading the piece through, you would think Aso Villa was nothing but what Godfrey Chaucer called "a thoroughfare of woes." In fact, Abati submitted that the Villa "should be converted into a spiritual museum, and abandoned." Holy Moses! Jumping Jehoshaphat!
If Aso Villa was such a haunted house, why then do most occupants like to stay put, right from the first tenant, Ibrahim Babangida, who was virtually forced to step aside in August 1993? And why did Goodluck Jonathan, Abati's principal, spend money in trillions (in different currencies of the world), just to perpetuate himself in a house that consumes its occupants? Being a literary scholar, Abati would remember the doctor in Macbeth, that work of William Shakespeare, who was detailed to cure Lady Macbeth of the neurosis that afflicted her, after she had been party to the deaths of King Duncan and Banquo, so that her husband would be the king of Scotland. A spiritually troubled Lady Macbeth sleepwalked every night, trying to wash her hands of the innocent blood that had been shed. The doctor was so fed up with the terrifying atmosphere, that he said to himself: "Were I from Dunsinane away and clear, profit should hardly again draw me here." Did Abati ever say the same of the Villa, a place where men became women "after something died below their waists?" We do not have it on record that Abati showed a clean pair of heels, or that he would not have stayed if Dr Jonathan had won re-election, and had asked him to continue in his position as adviser on media. Or was it the case of eternal fascination for the thing that repelled and terrified you? Mysterium tremendum et fascinas, as it is called in Latin.
For me, what Abati did in the October 14 piece was simply a glorification and deification of superstition, something that attempted to elevate works of darkness above the powers of God. The writer merely fed the cravings and propensity of people for the supernatural, in a way that stoked and kindled the kiln of fear, rather than that of faith.
Let's take the issues one after the other, and look at them against true spiritual principles. Christianity is the one I am most familiar with, and that would be my benchmark.
In Aso Villa, houses were haunted, people were oppressed into taking curious decisions, they fell ill, died, or suffered the losses of loved ones, so Abati claimed. Are such peculiar only to the presidential villa? Should all those who live or work there automatically enjoy immunity from the vicissitudes of life, simply because they walked the corridors of power? Wasn't President Umaru Yar'Adua right inside the presidential villa, when he told us on national television: "I am a human being. I can fall sick. I can recover. And I can die." That was a practical man for you. Abati unwittingly wants his readers to believe that once you operated in or around Aso Villa, you became a superman. No. You are as mortal as can be. The Holy Bible does not even give us such leeway. "There hath no temptation taken you but such as is common to man…"(1 Cor 10:13). There are certain things common to man, and they can happen to you wherever you are. At the White House. At 10, Downing Street. Buckingham Palace, Aso Villa. Wherever. "But such as is common to man…" Let no man feed us with the bogey that such things happen because of where you live or operate from. There are some things that are just common to man, and which may happen to you as long as you are on this side of eternity.
I lost my sister in a road crash last year. She was a professor of Dramatic Arts at the Obafemi Awolowo University in Ile-Ife. Abati knew her well, as they both did post-graduate studies at University of Ibadan in the 1980s. Abati was among those who called to condole with me. My sister never visited the Villa in her lifetime. Even if she did, that could never have had anything to do with her death on the Lagos-Ibadan Expressway. To believe and teach otherwise is to carry superstition to ridiculous level, and venerate the Devil, granting him omnipotence, an attribute that belongs to God only. For the Devil, doing evil is full-time business and whether you had anything to do with Aso Villa or not, he continued with his pernicious acts. Does that then suggest that mankind is helpless before evil? No. God still has ultimate powers. He can spare you "as a father spares the son that serves him." (Malachi 3:17). If you are under the pavilion of God, sleep, wake and operate daily in Aso Villa, you are covered, no matter the evil that lurks around, if any. There is a better covenant established on greater promises, and that is the canopy under which you should function. God can spare you from all evils, and if He permits any other thing, it is "such as is common to man," and not because of Aso Villa.
If houses catch fire in the Villa, how many conflagrations occur in other parts of the city? If some men in the Villa suffered erectile dysfunction in Abati's time, doesn't the Journal of Sexual Medicine tell us that about 20 million American men have something that has died under their waists? It is one thing that became prevalent in the last two to three decades, due to modern lifestyle. Causes range from age, to stress, depression, anxiety, alcohol, medication, and several others. Even, a study showed that watching too much television kills something under the waist. So why does Abati make it seem as if it is a copyright of Aso Villa?
Now, another clarification. Don't I believe in demonic infestation and manifestation? I sure do. I wouldn't be a student of the Holy Bible if I don't. Jesus talked of the man who got delivered from demonic possession, and because that man did not yield himself to a better influence, the evil spirit that inhabited him came back with seven more powerful spirits, and the end of the man was worse than his beginning. Abati wrote of persons in the Villa, "walking upside down, head to the ground." Let me share this story I heard over 20 years ago. There was this young Christian who gave scant regards to demons and what they could do. In fact, he almost didn't believe demons existed. One day, as he walked along the ever busy Broad Street in Lagos, God opened his spiritual eyes. Some people were walking on their heads! And not only that, as they passed by other people, they slapped them with the soles of their feet. If you got so slapped, you developed an affliction, which you would nurse for the rest of your life. Yet, you never knew where it came from.
As the young man saw that vision and got its spiritual explanation, he began to s-c-r-e-a-m. Was that in Aso Villa? "Such as is common to man…" Evil exists everywhere. Trying to source and locate it in Aso Villa is disingenuous. You need God everywhere. In Europe, Asia, America, Oceania, Aso Villa. There is evil everywhere, and we need not make fetish of any place as being more evil infested than other places. Since Satan got thrown out of Heaven due to his inordinate ambition, evil had resided in the world. "How art thou fallen from heaven, O Lucifer, son of the morning! How art thou cut down to the ground, which didst weaken the nations!" (Isaiah 14:12). The Devil lives in the world, but God is never helpless before evil. He will never be. Let the Devil commit suicide if he is not happy about that fact. God rules!
If every principal officer including the President and his wife suffered series of tragedies as Abati claimed, and he himself had breathing problems, and walked with the aid of crutches for months, it was " such as is common to man" and not necessarily because they were in Aso Villa. But of course, if such people put their hands in evil, possibly to gain some things in power or perpetuate themselves beyond the time heaven granted, then "he who rolls a stone, a stone shall be rolled back to him. He that digs a pit, shall fall into it." That is what the Good Book says. You can then hardly blame Aso Villa for such payback time, can you?
To avoid getting sucked into what Abati calls "the cloud of evil" that hangs around power, what to do is to hold ephemeral things loosely. Know that they are temporal, and will truly end. Power is one of such things. Will anybody be a permanent landlord at Aso Villa? It would be foolhardy to have such mindset. A couple of times I'd had some private discussions with President Buhari, and he had lamented the state of the nation, he invariably ended with the statement, "while we are here, we will do our best." It shows a man who knows that he's not a permanent landlord at Aso Villa, and can never be. He would use the opportunity he has to do his best for Nigeria, and then move on. That is a good mindset, and a safety valve from getting sucked into "the cloud of evil." Daily, I tell myself that I am just passing through Aso Villa. And while there, just like my principal, I will do my best. It could be long, it could be short, depending on God and the man who appointed me, but one day, it would be over, and some other people would come in to do their bit. It is inexorable. The real treasures are laid somewhere beyond the blue.
Abati says we should pray before people pack their things into Aso Villa. I say not just Aso Villa, but everywhere. Pray before you pack into any place, because there are some things "such as is common to man." It is only God that keeps from such. And He is sovereign in terms of what He prevents, and in what He allows. Ours is to pray, and believe. Prayer works.
"Aso Villa is in urgent need of redemption. I never slept in the apartment they gave me in that Villa for an hour," wrote Abati. Well, different strokes for different folks. Hear what the Good Book says: "It is vain for you to rise up early, to sit up late, to eat the bread of sorrows; for so he giveth his beloved sleep." Here am I. For over one year, I have lived in the house allocated to me at the Villa. I sleep so soundly, I even snore. In fact, I snore so loud that at times, I wake myself up with the sound.
Adesina is Special Adviser on Media and Publicity to President Muhammadu Buhari
6 Ways Google and YouTube Can Help You Celebrate Ramadan
Ramadan is a holy month that is observed by Muslims all around the world. It is a time for reflection, prayer, and community. With the help of Google and YouTube, celebrating Ramadan has become even easier and more enjoyable.
From Lagos to Nairobi, Accra to Johannesburg, Africans can access a wealth of information and resources to make the most of this special time. Here are 6 ways that Google and YouTube can help you celebrate Ramadan in Africa:
Celebrate Ramadan's Joy with Colors and Greetings: Simply search for "Ramadan 2023" in your language on Google, and you will have access to all the information related to this month, including prayer times, recipes, and more. You can also find articles on Ramadan etiquette, Ramadan recipes, and Ramadan greetings to help you navigate the holiday with ease. Additionally, you can access greeting cards online to share with your loved ones, and scroll through our Ramadan colouring book on Google Arts & Culture to engage your inner artist and colour beautiful artwork to share with family and friends.
Set Reminders for Prayer Times with Google Assistant: With Google Assistant, you can set reminders for prayer times throughout the day, making it easier to stay on track during Ramadan. Simply ask Google Assistant to set a reminder for the next prayer time, and you'll receive a notification when it's time to pray. You can customise the reminders to fit your schedule so you never miss a prayer. Plus, Google Assistant can provide inspirational quotes and spiritual guidance to help you stay focused and connected during the holy month.

Shop What You See with Google Lens: By using the camera on your phone, you can search for a delicious type of dessert you've tried at your friend's house, or find your next favourite decoration item to buy during Ramadan. You can open the Google app on your phone, tap on the camera icon, and use Google Lens to snap a photo or screenshot. With Google Lens, you can easily find exact or similar results to shop from or explore for inspiration.
Watch Ramadan-related videos on YouTube: YouTube is a great resource for learning more about Ramadan. You can find videos on how to prepare traditional foods, tips for fasting, and spiritual practices related to Ramadan. There are also numerous Ramadan vlogs and Ramadan routines videos, where you can follow along with the daily activities and experiences of content creators during the holy month.
Use Google Maps to Find Local Mosques and Halal Restaurants: Google Maps is a valuable tool for finding local mosques and halal restaurants during Ramadan. You can search for mosques in your area or around you and get directions to join in community prayers. You can also search for halal restaurants near you to break your fast with delicious and authentic cuisine. Additionally, Google Maps can help you navigate through unfamiliar areas when you are travelling to different cities or countries during Ramadan. With Google Maps, you can plan your Ramadan activities and explore new places with ease. Plus, you can read reviews and ratings from other users to help you make informed decisions about where to go.
Browse Our Shopping Guide for Inspiration: To help you prepare for Ramadan, Google has created a Ramadan Shopping Guide that collects trending products helpful during the holiday. When we analysed search and shopping trends, we found common themes related to home decoration, like Ramadan lanterns, which grew 20% year over year. You can browse through the guide for inspiration and find new ideas for decorating your home, preparing for Iftar, or giving gifts to your loved ones during the holiday.
We hope this Ramadan brings you and your loved ones joy — and that these tools help you find the information you need to make the most of this special time of the year.
Flexible Power Technologies Will Make Africa's Energy Leapfrogging a Reality
By Marc Thiriet
Africa's ability to leapfrog traditional power systems and adopt renewables on a massive scale is not a fantasy. In-depth studies from Wärtsilä have demonstrated that with the adequate support of flexible power technologies, ambitious renewable energy objectives in Africa are not only achievable, but they also represent the soundest and cheapest strategy for the successful electrification of the continent.
A
new power generation paradigm perfectly suited for Africa
There has been much discussion about Africa's ability to 'leapfrog' the way power systems have been built in the western world. For over a century, traditional power systems have been based on centralised power generation, with a limited number of large thermal power plants providing baseload electricity through a massive transmission network. This way of generating power is, however, coming to an end: the climate emergency is calling for a 180-degree paradigm shift in which renewables replace thermal power plants as the baseload source of energy.
This new power generation paradigm is, in many ways, a perfect fit for Africa. The continent enjoys some of the highest wind and solar energy resources on the planet, which means that the renewable energy plants built here boast some of the best productivity rates in the world. Almost anywhere in Africa, renewables are the cheapest power generation option available today by a significant margin.
Although relatively ambitious renewable energy targets have been set by most governments across the continent, there is still widespread scepticism that renewable energy, which is intermittent by nature, can provide a reliable source of baseload power. This scepticism is unjustified. With the appropriate deployment of grid balancing technologies like gas engine power plants or energy storage, huge amounts of renewable energy can be built into the system while at the same time ensuring a stable and reliable network. Energy experts at Wärtsilä, who have built 76 GW of power plant capacity in 180 countries around the world, certainly know a thing or two about that.
Building reliable power systems
Yes, renewables are intermittent, but it's a challenge that we have long known how to solve, providing the need for flexible power capacity is not underestimated.
As intermittent renewable energy becomes the new baseload, the system will have to cope with a large amount of variable power that can disrupt the grid. Flexible power must therefore be available to ramp up production at the same rate that wind or solar production fluctuates but also to match the fluctuating energy demand within the day. System imbalances can be, at times, huge, but the system will stay safe as long as renewable energy deployment is matched with corresponding levels of flexible power capacity.
Flexible engine power plants are the only technology designed to work hand-in-hand with renewables, as they can efficiently cope with multiple daily starts and stops. They also offer the significant advantage of being able to run on different fuels, from natural gas and heavy fuel oil today to locally produced hydrogen and biofuels tomorrow, as they become competitive and broadly available. Thanks to this muti-fuel capability, not only do engine power plants provide a great hedge against fuel supply risk, but they are also the ultimate "future-proof" technology for energy leapfrogging, as the gas engines can simply be converted to run on green fuels like hydrogen to reach 100% renewables. Engine power plants offer a solid, long-term foundation on which African countries can build modern and resilient clean power systems.
Energy leapfrogging requires a tailormade approach
Delivering on energy leapfrogging is going to be a complex, multi-decade process. Each country in Africa features its own unique mix of natural resources, geographical opportunities and constraints, and population density, alongside a myriad of other parameters. Each country will therefore require its own tailormade and optimal power system expansion plan to accomplish its leapfrogging.
What would such a plan look like in practice? Let's take Nigeria as an example. Using advanced energy system modelling techniques, Wärtsilä's analysts have designed a detailed roadmap showing how Nigeria could proceed to build a 100% renewable energy power system and meet its 2060 net-zero targets.
According to our models, by 2060, Nigeria's power capacity should consist of 1,200 GW of renewable energy and require a total of 283 GW of energy storage and 34 GW of flexible engine power plants for grid balancing purposes. On the other hand, inflexible sources of power like coal, oil or gas turbine power plants have now become the exception rather than the norm.
For this plan to succeed, Nigeria's domestic gas must still play a crucial transition role: It will be mobilised as an inexpensive bridging fuel for engine power plants in support of intermittent renewable energy generation until these plants can be converted to run purely on green hydrogen in the early 2040s. 
This is the soundest power system from both an environmental and economic standpoint. Our research indeed shows that investing in renewable energy and flexibility from gas engines and energy storage is the most cost-effective way for Nigeria to reduce energy costs, increase energy access and improve grid reliability. For the plan to succeed, however, the country will have to greatly improve its power transmission infrastructure, develop a strong and dependable policy framework, and attract significant investment.
The global shift to renewable energy provides Nigeria and Africa, as a whole, with a unique opportunity to leapfrog the carbon-based power systems that have been the norm in the West. Delivering this opportunity would represent a giant step forward in the country's development. But an adequate and carefully planned deployment of flexible power technologies to balance the intermittency of renewables is the sine qua non-condition for energy leapfrogging to succeed in Nigeria, as anywhere else on the continent.
Marc Thiriet is the Director for Africa at Wärtsilä Energy
Misunderstanding the Nigerian Understanding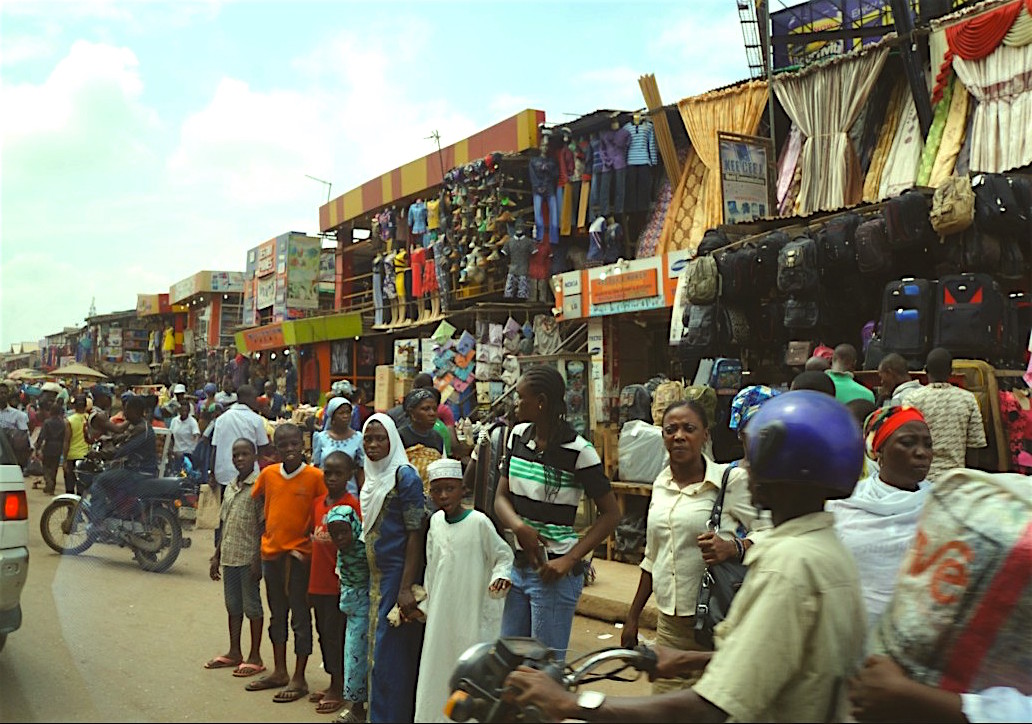 By Prince Charles Dickson PhD
"Misunderstanding the understanding" can refer to a situation where someone fails to comprehend or interpret a concept, idea, or situation correctly, despite believing that they have understood it. This can occur due to various reasons such as cognitive biases, lack of knowledge or experience, miscommunication, cultural differences, or preconceived notions.
For example, imagine a person from one culture trying to understand a complex concept or idea from another culture. Even if they have the best intentions and have studied the concept extensively, they may still misunderstand it due to differences in language, values, or beliefs. This can lead to misinterpretations and miscommunications that can create confusion and misunderstanding.
Another example could be in a professional setting where a manager provides instructions to an employee, but the employee may not fully understand the instructions due to different interpretations or assumptions. The employee may then carry out the task incorrectly, leading to errors and inefficiencies.
In order to avoid "misunderstanding the understanding," it is important to maintain open communication, clarify concepts and ideas, and be aware of potential biases or assumptions that may affect the interpretation of information. Additionally, seeking feedback and asking questions can help ensure that everyone is on the same page and that there is a shared understanding of the information at hand.
We cannot do the last paragraph above because elsewhere the police say freeze when they want to arrest you, but in Nigeria, we say 'hold it'. The people that say hold it is the same people that, by the time you are reading this, would have settled whether Vivor of Lagos is Igbo or Yoruba. They are the same group of people that will remind you that Murtala Muhammed was from Edo or one-time Vice President Sambo is from Agenebode.
If you understand the misunderstanding, one time, an Eboni man was told that he could not be governor in Enugu, the same way Bianca Ojukwu was once told by the family of Ojukwu she could not be a senator in Anambra state.
We are a people that are no different from our politicians, who are dealers rather than leaders, so it is difficult to understand the difference because we are consciously misunderstanding, no Minister's kid is looking for a job, and no governor's brother is jobless. No local government chairman has an issue with getting his sister a job.
The political class don't know that there's no electricity, because Rimi road, Adeoye crescent, and Mbakwe close all have houses powered by big generators.
While we battle our misunderstanding, the fact is that we don't understand the pain of a family whose substantial monthly income goes to purchasing cooking oil (kerosene) or gas.
We believe that the earth is chasing us, so where did we put our feet while running? I was once told that the fowl on a journey inside the basket does not know where it will end.
You need to understand the misunderstanding that the Nigerian dream is that you steal much and even more because if you are caught, you need money to settle all the steps of the staircase, police, lawyers, and more. At the court, you seek a restraining order and restrain anybody from arresting or investigating you. You pay a handful to protest that you're being persecuted because of your faith or creed…do you understand, or are you being misunderstood?
Stealing government money is no big deal; it's a dream, after all, we have erroneously insisted it is everybody's money. If you do not want to steal, your people will mock you, in fact, as you aspire, the past records of looting by your predecessor are packaged in phrases such as 'see the house he built for his mother', 'how he buried his father', and 'he managed to build us a small clinic too', 'it is our turn', 'you must put our people in position', and these are misunderstandings that must be understood.
The Nigerian dream is to have your cough treated in Germany, your kids' school in heaven knows where, and get all sorts of awards and titles, from the Baba Adini of Adiniland to an honorary degree from a one-storey building college in Maputo, that is after being knighted by one of the numerous churches, countless lesser and higher hajj, and it is all 'you either understand or you misunderstand'.
The United Kingdom has a Hindu prime minister of Indian descent and a Muslim mayor of London of Pakistani descent. Jeremy Hunt, who is currently Chancellor of the Exchequer, when was foreign secretary, referred to his Chinese wife as Japanese during a visit to Beijing to discuss post-Brexit trade deals between the UK and China. We do not understand that true diversity is about disrupting the status quo, not enforcing it with zeal. In Nigeria, it is a different story.
How do we understand the misunderstanding in Lagos, the Igbo and Yoruba drama, as in the real deal is our dichotomy is not a subject within the shores of this nation that one talks about without understanding; it evokes a lot of passion from the heated arguments which it generates, everyone holding dear to their values, and idiosyncrasies. A lot has been written on old perspectives, likewise, new viewpoints; after the elections, we go back into the cocoon, and the differences remain and are not tackled.
In our misunderstanding, we think of easterners, westerners, northerners, and middle belters, all depending on the turn of events. In our sensationalism, we have, in every sense, approached most problems sectionally, thereby creating all kinds of unnecessary petty-cultural-ethnic-religious-paranoia and bourgeois mentality in dealing with our national issues.
There is an ideology of hatred, one that props up again and again, Lagos in the West, Anambra in the East, North vs South, Muslims vs Christians. This is a factor that reactionary elements within the system use in battling the progressives. The misunderstanding in the understanding, which really borrows a lot from bourgeois theories, which essentially is directed at confusing our intellect, like we try to argue within the parameters of "anti-class theory", "theory of development", "take off theory",, "theory of cooperation", "theory of external push", "end of ideology theory", "convergence theory", "the theory of the periphery in the periphery".
Wonderful sociological concepts that do very little to help us shift in the way of progress because only a few theories work for us…" the theory of corruption", "the theory of bad governance", "chop I chop theory", and "killing for god theory", "WIKE", "Obi, and Elu Pee theory", "Balablu theory" and now the "BVAS theory". Do you understand, or you misunderstood me?
Interestingly and constructively, when we fulfil the Nigerian dream-like stealing, we have no religion, no tribe, and no fights; all is good so long it ends well, we only fight when one attempts to out steal the other. It is the misunderstanding that we do not understand, and we never will until the ordinary Nigerian becomes the focal point, it will almost never work. The dream for a better, strong and virile nation lies in our hands. Sadly, we refuse to understand it and choose to misunderstand the difference, we continue in our wild goose chase till when—only time will tell.
Latest News on Business Post