Insecurity and Nigeria's Circle of Chaos
By Jerome-Mario Utomi
A nation is held by shared beliefs and shared attitudes. That is what enables them to rise above the conflicts that plague any society. That is what gives a nation its tone, its fibre, its integrity, its moral style, and its capacity to endure.—John Gardner.
If there is any event in recent weeks in the country that aptly demonstrates the nation's deteriorating security situation, exposes present administration's failure since assuming office in May 2015, to live up to its promise to ensure respect and protect human rights and other constitutionally and internationally guaranteed human rights instruments, it is the recent brutal massacre of over 67 farmworkers in Zabarmari village, Jere Local Government Area of Borno State, northeast Nigeria by Boko Haram sect.
Expectedly, this development which its pains was deepened by the awareness that it was avoidable, elicited an array of reactions; heated debate, rising tempers, innumerable complaints, a deluge of 'testimonies' and voices regaling tales of mourning and woes.
While it brought about a renewed call by well-meaning Nigerians for the immediate sack of the services Chiefs by President Muhammadu Buhari, the Northern Elders Forum (NEF) on the other hand called on Mr President to resign for failure to combat increasing insecurity in the country.
The response to the distressing case did not end there as the members of the National Assembly also joined to close ranks against the thoughtless killing.
The upper chamber declared that the federal government had breached Section 14 (1), which made security and welfare the sole purpose of its existence.
Similar fury and outrage that reverberated in the House of Representatives propelled members to summon President Muhammadu Buhari to appear over the killing.
Indeed, as the rage, conflict and turmoil continue unabated with the country refusing to recover its equilibrium, it is important to add that for reasons, these reactions did not come as a surprise to this piece.
First and foremost, separate from the fact that Professor Ango Abdullahi led Northern Elders Forum (NEF), and other well-meaning Nigerian had earlier in the year warned that the current circumstances in the North clearly demonstrates that President Muhammadu Buhari has lost the capacity to end insecurity, Mr President in the opinion of this piece, has in the past 6years of his administration allowed himself become the primary reality people worry about, rather than reality being the primary reality.
To explain, by retaining without any evidence of improvement, the Service Chiefs that he earlier believed that their effort was not good enough, and against public outcries, this administration has shown a recipe for mediocrity or worse. This has further raised the belief among Nigerians with critical minds that there is something deeply troubling about the present government's relationship with reason, its disdain for facts, and their lack of curiosity about any new information that might produce a deeper understanding of the security problems and other challenges that they are supposed to wrestle with on behalf of the country.
Another problem is that going by reports; the Nigerian security sector in the past six years has remained in a dire state. The situation has continued to deteriorate in the areas of poor funding, poor staffing, poor equipment and poor training. It cuts across all spectra of the security sector and has persisted despite Nigeria's ratification of several treaties that advocates for the rights to adequate security of life and property and impose an obligation on the federal government to respect, protect and fulfil these responsibilities.
Consequently, while the rights to life of Nigerians at the moment are overtly inscribed in the nation's 1999 constitution (as amended), the present security temperature in the country coupled with Mr President's absence of political will to rewrite the narrative as lavishly promised in 2015, has covertly characterized these rights as a circle of chaos or worse still, an equation without meaning.
Life in Nigeria has not only lost its value under the present administration but quoting Thomas Hobbs, becomes nasty, brutish and short as the country has become a hotbed for all manners of violence.
Take for example, it is almost impossible to say anything that can console members of the bereaved families at this difficult hour to erase the degree of disappointments currently domiciled in their minds. Yes! They were disappointed by the same federal government that on August 20, 2019, while announcing the partial closure of Nigeria's land borders with neighbouring nations reeled out how smuggling of rice and other communities from the neighbouring countries threatens the nation's domestic rice production and frustrates the Central Bank of Nigeria (CBN)'s Anchor Borrowers Programme while encouraging Nigerians to go into local rice production to help the nation to achieve the targeted self-sufficiency in rice production; a call these innocent Nigerians responded to with vigour and patriotism.
Now, the emphasis has shifted as the President spokesperson recently 'thundered' that murdered farmers did not seek permission/clearance from the military before going to the farm. What a response?
Also strange but expected is the argument by some commentators that instead of the military being vilified, and call for the sack of service chiefs, they ought to be appreciated and celebrated and then encouraged to do much more in serving the country as the Nigerian Army has been an important stakeholder and critical institution that has played a very significant and fundamental role in the continued sustenance of democracy in our country.
Well-considered but then, the truth must be told to the fact that while there is no doubt that the Nigerian Army has truly played significant roles, signs exist that in recent times, they appear to be more managed but under led.
Such example is signposted in their recent visit to the Lekki Toll Gate, Lagos, on Tuesday, October 20, 2020. Also as mentioned in a similar intervention recently, a few years ago, they were in south-eastern Nigeria where the people in tears watched the python dance.
At the south-south where the peace-loving Niger Deltans witnessed the ugly crocodile smile. But this ever available military were unfortunately unavailable when the innocent poor farmers in Zabarmari village needed their protection.
Against this backdrop, the questions may be asked; what is the wisdom behind keeping a security leadership that has successfully failed to provide safety/protection to the people that voted Mr President? Or keep a formation that whenever it pays a visit, it leaves in its trails sorrows, tears and blood?
While the answers to the above questions remain in the womb of time, it must be added that in the present circumstance, Nigerians are concerned about, and particularly not happy with the military-style of responding to present security challenges in the country.
Also rings apprehension is the belief by some reports that the federally controlled Nigeria Police Force (NPF) with about 371,800 officers, is endemically corrupt and outpaced by the manifold internal security challenges of a country with an estimated population of more than 200 million
Nigerians are indeed calling for security architecture that is rejigged, well-led and effectively managed in ways that respect rights of Nigerians and render future thoughtless killings impossible. They can no longer settle for claims without substance that Boko Haram has been technically defeated or the 'traditional closed-door meeting of Mr President with Security Chief. Nigerians are indeed hungry for results.
Succeeding on this job will require President Buhari to acknowledge the present security challenge and growing mistrust between citizens and the government and get acquainted with those shared beliefs and shared attitudes that keep a nation together.
Above all, this administration must learn that globally, 'a country's defence capability has to continually upgrade as new technology, especially information technology, is incorporated into weapon systems. This requires a sound economy that can afford to pay for new weaponry and a highly educated and trained people who can integrate the various arms into one system and operate them efficiently and effectively'.
Jerome-Mario Utomi is the Programme Coordinator (Media and Public Policy), Social and Economic Justice Advocacy (SEJA), Lagos.
By Jerome-Mario Chijioke Utomi
Orji Uzor Kalu, the chief whip of the Nigerian Senate, last Tuesday in Abuja, called on President Bola Tinubu to scrap the Ministry of Niger Delta Affairs because it is tantamount to a duplication of the Niger Delta Development Commission (NDDC).
As expected, the comment has elicited reactions from Niger Deltans, stakeholders and the general public.
But each of these reactions/comments shows a 'profound shock' to our nation's conscience and brings to the fore the bizarre and troubling manifestation of how seriously off-track the Niger Delta Ministry right from creation has taken the region via politicization of the region's development.
While many believe that as an interventionist agency, the NDDC, charged with the mandate to drive the development of Nigeria's oil-rich region, was established by the NDDC Act of 2000.
The agency needs no supervisory ministry under which it operates. Others believe that the agency's mandate is unambiguous; it is to facilitate the rapid, even and sustainable development of the Niger Delta into a region that is economically prosperous, socially stable, ecologically regenerative and politically peaceful. Therefore, there is nothing for the Ministry to supervise.
For me, aside from aligning with persistent calls by Nigerians of goodwill on the urgent need by the federal government to creatively introduce belt-tightening initiatives to regulate bogus budgets and cost of governance in the country, there are other multiple reasons why the existence of the Ministry is not only a duplication of offices and responsibilities but a distraction to the NDDC.
In a recent but similar intervention, I argued that the policies that laid the groundwork for the ongoing developmental projects by NDDC in the region were not designed and put in place by the Ministry. Rather, they were incubated, planned and insisted upon by Dr Samuel Ogbuku's management.
Again, going by reports, the Niger Delta produces nearly 75 per cent of the nation's export earnings, but the news is that 43 per cent of the region's population still lives below the poverty line. This paradox, going by reports, is due primarily to ecologically unfriendly exploitation of oil and gas resources that expropriate the region's indigenous people and their right to these resources.
Despite this frustration and sufferings on the part of the region's people, the Niger Delta Ministry lacks documented evidence of demonstrated personal effort(s) in the past or present to change this narrative and bring back prosperity to its land and people.
Going by the above shocking revelation, the question may be asked; what is the usefulness of keeping and funding a Ministry like Niger Delta that contributes next to nothing towards the developmental wellbeing of the people under its primary constituency or jurisdiction?
Without waiting for an answer to the above poser, Niger Deltans of goodwill and, of course, other critical stakeholders are in agreement that for the region to truly take the right path and develop, the Niger Delta Ministry has to give way.
And as Senator Orji Uzor has kick-started the call, Niger Deltans must choose the right value and adopt the right perspective.
Also, in the present circumstance, I believe and still believe that the nation has all it takes to support NDDC in developing the region without the Ministry of Niger Delta. The only ingredient that is lacking is the political will.
Very key, even though NDDC may have delivered not too impressive performances in the distant past, there is no gainsaying that the story of the oil-rich region has changed for the better since the coming on board of Mr Ogbuku as Managing Director of the commission.
Report has it that since he took over the helm of affairs at the organisation, he has been able to articulate the demands of the people of the area, embarked on practical initiatives to complete the gargantuan projects which he met and conceived and carrying out the execution of several other projects for the benefit of the people, and by so doing, calmed the restiveness which ab initio signposted the region.
Aside from other legacy projects the agency currently midwives in, the NDDC, under his leadership, a while ago, disclosed that it has come up with a pilot scheme to address challenges of youth restiveness and give succour to youths in the region.
The scheme known as Holistic Opportunities, Projects and Engagement (Project HOPE), which comprises both human capital development and human capital determination, is a platform on which youths of the region would benefit and make unprecedented progress.
Project HOPE was designed to create a comprehensive potential resources database of the youth population of the Niger Delta region, with a focus on their needs, qualifications, skills, passion, interests, and employment status.
It was also designed to create 1,000 jobs in each state of the Niger Delta region by securing sustainable international and local partnerships for the establishment of multi-agro processor industries, internship development, training opportunities, Chamber of Commerce and overall youth engagement statistics, which would rely on community-government-corporate partnership model for land acquisition for the project.
The project came a few weeks after NDDC management, in a similar style, rolled out the Public Private Partnership (PPP) Summit, at the Eko Hotel and Suites, Lagos, on Tuesday, April 25, 2023, to provide an alternative source of funding for key development projects and programmes to enable the agency faithfully deliver on its mandate to fast-track the development of the Niger Delta region as envisioned in its enabling Act.
Speaking on the theme of the summit, Rewind to Rebirth, and re-igniting the importance of stakeholders in the agency's engagements, Ogbuku disclosed that as part of the efforts to renew and reposition the NDDC, the Governing Board has stepped up collaboration with various stakeholders.
"We have started engagement with the key stakeholders, such as the oil companies, who contribute three per cent of their operational budget to the commission; the state governments, traditional rulers, Civil Society Groups, youth organisations and contractors."
He disclosed that the NDDC has met with members of the Oil Producers Trade Section (OPTS) of the Lagos Chamber of Commerce and Industry, who are no doubt critical stakeholders of the Commission.
"This group, which embodies the International Oil Companies (IOCs), stands out for us because we need their cooperation to get full and prompt remittances of their contributions as prescribed by law," the MD stated.
Separate from exploring more avenues for funding, for better technical expertise, for higher-yielding varieties of crops, as well as opportunities for collaboration and investment in the Niger Delta region, making the initiative very alluring is the awareness that aligns with the Sustainable Development Goals 17, which focuses on partnerships. A typical positive outcome is the stirring story of NDDC's partnership with the SPDC Joint Venture on the celebrated Ogbia-Nembe Road in Bayelsa State.
While maintaining that it was important to engage stakeholders in project conceptualization and execution, the NDDC Boss added that the oil producers work in the communities and sometimes have first-hand information on the needs of the local people.
"We want them to engage with us in project selection. Also, we need the oil producers to sometimes avail us of their technical expertise in project management and monitoring. In other words, we are embarking on this journey of developing the Niger Delta with the full participation of all stakeholders."
He was categorical when he said that the NDDC could not shoulder the enormous responsibilities of developing the Niger Delta region alone, adding that all hands must be on the deck, especially to provide the necessary funds for the tasks.
"Our partnership approach is to engage specific sectors in their areas of strength. For instance, the private sector is better equipped with expertise, resources, and technology to drive economic growth and development. By partnering with this sector, we can successfully leverage these resources to implement our programmes and projects," he added.
Ogbuku concluded that Civil Society Organisations (CSOs) and Community-Based Organisations (CBOs) are essential partners to be courted.
"These organisations understand the needs and aspirations of people in the Niger Delta region. By collaborating on specific programmes and projects, drawing from their knowledge and resources, and involving them in planning and implementation, we can ensure that our programmes and projects align with the needs and aspirations of people in the region," he said.
I believe this is not a political matter but a moral and socioeconomic issue. It is about effective resource management; this time, the warning must not be ignored. This is the time for all the lovers of the Niger Delta region to call for the scrapping of the Niger Delta to free up funds for NDDC to carry out infrastructural development in the region.
Utomi is the Program Coordinator (Media and Policy) at Social and Economic Justice Advocacy (SEJA), Lagos. He can be reached via jeromeutomi@yahoo.com or 08032725374
Okowa, Delta State Widows Alert and Oborevwori Administration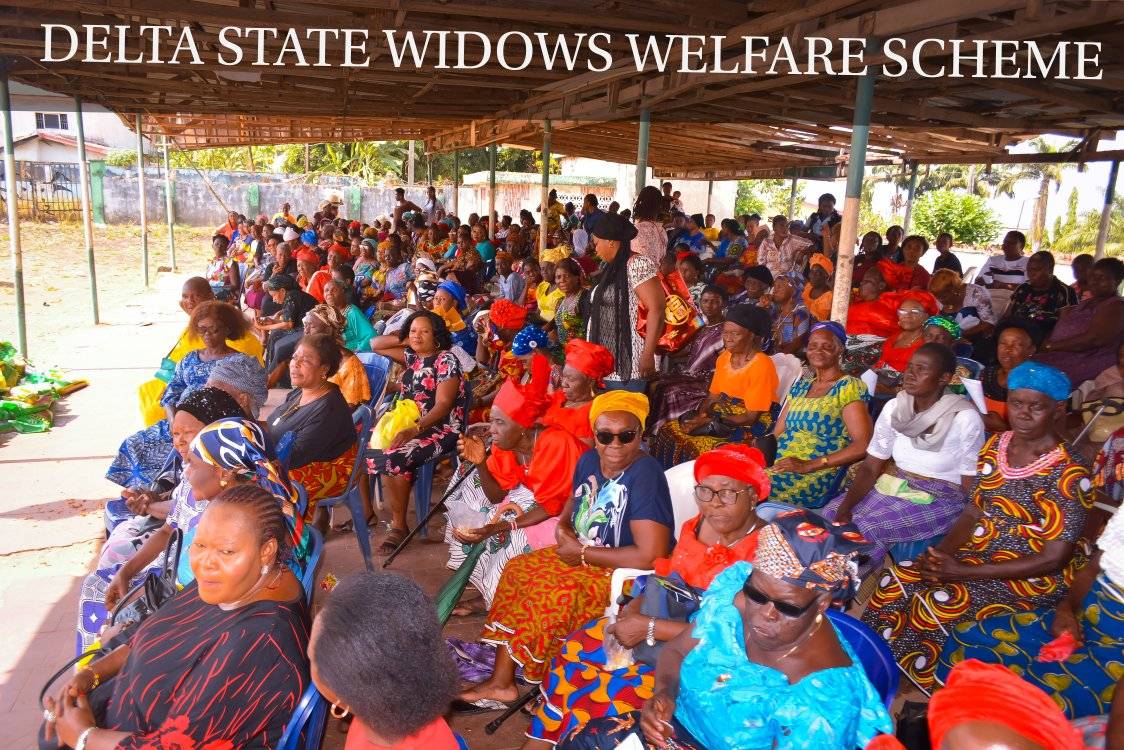 By Jerome-Mario Chijioke Utomi
If there is any concrete evidence in Nigeria's recent political history that supports the aphorism that simplicity is always more appealing than complexity, and faith is always more comforting than doubt, it is the rousing welcome-back-home party put together by Ika nation of Delta State for their illustrious son, Ifeanyi Okowa, the immediate past Governor of Delta State on Saturday, June 3, 2023, at Agbor, Delta State.
Essentially, for keen political watchers, there is a reason that qualifies Okowa's 'triumphant welcome' as both deserving and understandable.
Aside from his possession of a people-focused leadership scorecard, particularly in the areas of infrastructural provisions and a ray of socioeconomic accomplishments in the state, Okowa, as the Governor for the past eight years, sustainably demonstrated that in times of great uncertainty and public anxiety, any leader who combines simplistic policies with claims of divine guidance is more likely to escape difficult situations.
Predictably also, there is a particular group, a very vulnerable set in the state, that would have wished Okowa continued as the governor of the crude oil-rich Delta State. They are Deltans that Okowa had shown in the past eight years of his administration that when there is a visionary leader, the people prosper and flourish, and the community recovers.
The membership of this particular group is 20,107. Most importantly, they are widows in the state captured under the Delta State Widows Welfare Scheme and paid a monthly stipend of 10,000, in line with Okowa's Social Investment Programme.
In addition to the monthly payments, 535 of them that are very young and ready to work were, going by reports, trained in various skills/fields of endeavours and provided with starter packs.
For a better understanding of the piece, a widow, going by reports, is a woman who has lost her husband by death and has not remarried. Widows are invisible in society. They are scattered across the globe, owing to their condition and the enormous challenges, reproach and shame the majority of them are undergoing. For widows to secure expectations by keeping their hopes alive by way of feeding, providing accommodation and qualitative education for their children, they must assume the position of their dead husband, who happened to be the breadwinner.
While this piece sympathizes with the widows for the excruciating pains they pass through in our society, the above revelation, more than anything else, objectively explains why the Delta State Widows Welfare Scheme is not a political matter but a moral and socioeconomic issue that positively impacts humanity and therefore, cannot be discarded.
Thus, the question that is as important as the piece itself is; how will Governor Sheriff Oborevwori-led's administration sustain this laudable initiative?
For me, the answer to sustainability is embodied in a 2022 interview with Elder Isioma Okonta, Okowa's Senior Special Assistant on the Social Investment Programme and Coordinator of the Delta State Widows Welfare Scheme, granted to Ika Weekly Newspaper, a well-respected community tabloid based in Delta State.
Okonta, in that interview, gave a background as to how the state government decided on a life-changing scheme, widely known as 'Widows Alert' in 2018 to provide succour and wipe away their tears, remedy their despair and perplexity, and assuage their hunger, Okonta explained that the initiative of the governor focused on taking care of the poor and vulnerable widows in Delta State which cuts across the 25 local government areas.
Okonta said, "The communities are touched by this programme as it takes care of stipends of the widows monthly and also there is a third scheme attached to it. The widows can benefit from free healthcare. The premium of this healthcare is borne by the governor by way of the Delta State contributory healthcare. So, even if the widows have to undergo surgical operations, it is free of charge."
On how the state tracks those that are real widows, he explained that the names of these widows were drawn from the communities, and the state makes sure the community leaders are involved to help ascertain the veracity of the widows.
"To those that are saying they are widows, indeed and to those that are saying they are poor and vulnerable widows, the community leaders are there to ascertain those points," he stated.
Okonta stressed that the Governor brought in a consultant "to conduct an integrated service. They were saddled with the responsibility of coming up with an electronic database of widows across Delta State.
"So, today, they have rounded off their work, and we have over 50,000 widows in the Delta State widow's electronic database. So, we now have a compendium of widows that have been electronically generated. This database is used as veritable tools for the government to make decisions and plans concerning the widows."
On Okowa's style of supporting the project, he captures it this way, "There is a feedback mechanism that has been set up by him. The structure we have today in the widow's welfare scheme has been set up solely by Okowa. Apart from me being the State Coordinator, there are three supervisors; each supervisor is in charge of each senatorial district in every local government, there are two coordinators that are saddled with the responsibility of taking care of the affairs of these widows, and we have very little or no complaint coming from the widows.
"When you look at before 2018, the issue of widows in Delta State was not known by anybody. Widows are part of our society that nobody cares about. Their welfare was not taken care of by anybody. Then, Okowa changed the narrative. When he came in, he was able to make sure that the poorest of the poor among these widows had their issues brought to the front burner. Now, every year on June 23rd, we participate in International Widows Day. They have been recognized by the United Nations as a day to remember the issue of widows.
"The Governor is the first chief executive among the 36 states in the federation to observe this day. Okowa is the only governor in the Federal Republic of Nigeria that has a programme of this nature where widows are paid monthly, where the healthcare benefits of these widows are taken care of monthly.
"In other states, you might have the Chief Executive Officer take care of widows only in seasonal times, like Christmas and Easter or during electioneering periods. But Okowa made sure that the issue of widows was brought to the front burner. This Okowa programme for widows has come to stay."
On my part, as the author of this piece, I also think that the lesson Oborevwori must draw from the above account is that efforts to rescue the people, particularly the vulnerable, cannot be accomplished through ordinary vision but requires a leader who is reputed for being ahead of his time and looks to the future; one who does not only dream but has a true vision and follows the right development path-a leader who will lead his people to a better future.
The issues affecting these widows must not remain unaddressed.
Utomi Jerome-Mario is the Programme Coordinator (Media and Public Policy), the Social and Economic Justice Advocacy (SEJA). He can be reached via jeromeutomi@yahoo.com or 08032725374
Hullabaloo of Nigeria's Democratic Transitions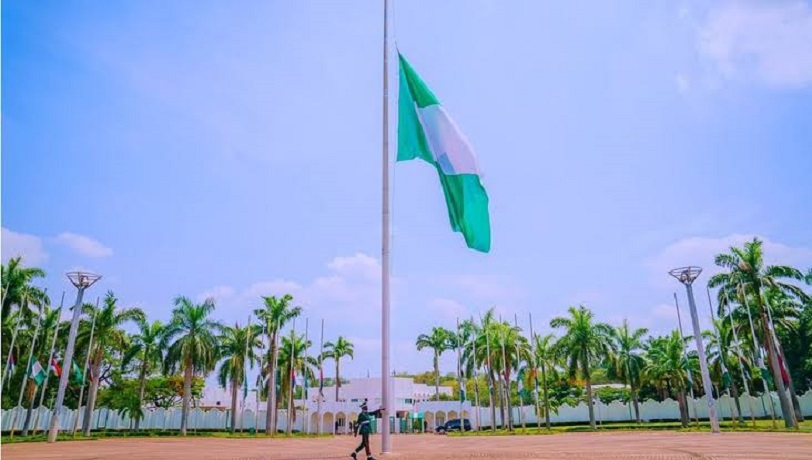 By Prince Charles Dickson PhD
By 1983, the army had struck and aborted the second republic, but here we are, the 10th Assembly will soon resume, and it's been 24 years of a hullabaloo democracy; many are not happy, but we are making some form of progress, there's been no martial music.
Despite the heated controversies in Lagos and other places, the death toll as a result of gun-throttling ballot snatchers reduced, and the magic figures of the Kardashian states also have reduced. However, we still have a marathon on our hands, but sadly we are building on some shenanigan principles that don't spell well for us.
I recall in our recent democratic journey, a governor that had won a second term, after being sworn in, blamed his predecessor for huge debts and unpaid salaries…and more. Someone had to tap him, reminding him that he was the predecessor.
In this dispensation, another governor simply refused to sit on the seat of his predecessor, and others would embark on a sacking galore, after all, only weeks to the end of the last man on the helm, there were loads of hiring, firing is then in order. I know that it is a lie that the Zamfara state governor declared N9 trillion in assets, but not to worry, many would declare outrageous sums (forgetting that we know their real worth), while others would dance the musical chairs, refusing to declare.
The block and freeze accounts group would be at it, accounts that would be elapsed after the initial gra-gra, where there are democracies, in many parts the governor would make statements banning payments of one levy, tax or union dues, but trust me, these payments would come back.
Most of the new governors have dissolved state councils, boards and parastatals. Some governors will demolish, either immediately or later, the new kids on the block must chop, new Heads of Service, and all those new commissioners etc.
This new administration has taken off with subsidy removal. A most contentious issue, one that every energy moron and fuel expert has an opinion on.
What exactly is deregulation? How exactly does this subsidy work? I have talked to government officials, petroleum marketers, a few 'big boys' in NNPC, and a couple of eggheads. The truth is that they do not know, or better still, they know but cannot explain what these terms mean.
All the grammar boils down to an inability of a system to solve a problem because a strong group of persons are benefiting from that problem. It also is an indictment reflective of the faulty planning by those in charge, that's if they plan at all.
The government tells us that it cannot influence the price of the product since deregulation is the in-thing, but in common sense, no one has been able to tell us how fellow oil-producing nations have successfully dealt with their petroleum needs.
A friend suggested why don't we go to Angola, Venezuela, or Brazil and just steal their blueprint? It's working for them, let's just stop these subsidies and deregulation grammar and deceit of subsidies and duplicate their success, localize it for the collective good of Nigerians, but of course, the term 'collective good' is an alien term to us. Insecurity won't allow our newly old train systems to work, blue and green rails at cutthroat costs have not reduced the cost of transportation or eased people's burden, our waterways are wasting, you are riding bicycles, car drivers would knock you down.
It is a sad picture of a society that has lost balance; the ruling class needs to be taught a bitter lesson; they need to be made to bleed, Nigeria's live at less than a dollar a day while a few flaunt a nation's collective wealth, so if the current administration is scraping subsidies, it should be supported, but it can't get that wholesale support because of trust deficit.
No number of essays or commentaries can explain the impact of fuel, cooking oil and diesel on the economy; it's like explaining the impact of constant electricity on national life. These are terms those in power do not seem to grasp; the reasons are way simple, too…one, they have big power-generating plants in their homes and offices. Two, some of them cannot really recall when last they were in a fuel queue and with millions of naira in remuneration and salaries, what do they care?
The NLC died a long time ago courtesy of an Obasanjo-inspired poisoning, aided by the greed of those put at the helm of its activities, its only panacea being strike and strikes.
Over two dozen fuel price increases since 1978, five times it was reduced minimally but hiked back almost immediately. From N8.45 in 1978 to N65 in 2009, representing an increase of almost 60,000%, the trend has simply continued. In 1978 when the first increase was announced, one of the reasons given was that a majority of petroleum users were using it for pleasure, and there was a need to bring discipline into society. Strange thinking, another reason was that N95 million was being spent a year on subsidies.
As of this year, we are talking in trillions; where is this money coming from, how does this subsidy thing work, how can you deregulate when your refineries are not working? How do you pay subsidy cash and still do crude oil swaps? Who can really explain the fraud called Direct Sales, Direct Purchase DSDP? I have not touched all the loops like bridging costs, demurrage, and forex fluctuations that marketers play with, minus selling at international prices to neighbouring countries. Even the commissioned Dangote refinery has not started working and is not starting anytime soon. You will see that wahala dey!
The top echelon of society cannot explain to Nigerians exactly the reason why we cannot buy fuel at an affordable price for three years in a stretch without scarcity. Not every Nigerian is a novice to the political, economic or social implications of oil pricing. However, the ordinary Nigerian suffers this failure and complacency of leadership.
Subsidies and deregulation mean the price will ultimately fall, and money will be channelled to other areas of the economy; in local parlance…'our leaders like to mumu us'. When the broadcast industry deregulated, we saw the instant benefits, the same applies to telecoms (although we pay some of the highest tariffs in the world); we saw and are still seeing the benefits. But once you hear these terms in the petroleum sector, it's like it stands for the disappearance of the commodity, and when it reappears, its price increases.
Who are those responsible for the billions and trillions that disappear in subsidies, who are the few that want to punish the majority? All the best explanations of the government, until it is seen to be done, are more of hullabaloo.
Why is it that this policy to a large population of Nigerians is simply a tightening of the screw of poverty, no massive improvement of our colonial rail system, no free education or healthcare, no social security, or unemployment benefits?
Legislators neither here nor there, governors supporting with both sides of their mouth at variance, everyone on top supports, and every person underneath suffers it; in all the noise, the product disappears. Transportation fare increases, food prices skyrocket…a nation that has a disconnect between the ruled and its rulers.
The subsidy has become part of our transitions; if this government gets it right and can pull this off with a humane face, it will get a lot of things right, but the citizens need to play their part, the Yorubas say Ẹni tó tan ara-a rẹ̀ lòrìṣà òkè ńtàn: àpọń tí ò láya nílé, tó ní kí òrìṣà ó bùn un lọ́mọ. This means it is the person who deceives himself that the gods above deceive: a bachelor who has no wife at home but implores the gods to grant him, children. (It is self-deceit to expect the gods to do everything for one when one has not lifted a finger on one's behalf). I can only say—May Nigeria win!
Latest News on Business Post