It's Time for Corporate Sector to Rethink Business Capital
By Hyther Nizam
The vast majority of people associate capital with financial wealth. When economists discuss capital, they refer to the assets that enable improved productivity, which should lead to a higher standard of living.
However, when corporate capital is defined purely in terms of monetary wealth, market capitalisation or sales, it invalidates other larger, longer-term goals and they tend to be ignored, or are eliminated. While numbers are significant, they are not the most important component of capital for a company's long-term survival.
The real concept of capital encompasses far more than just a financial metric. Apart from financial wealth, business capital is about developing competencies and deep know-how, establishing roots and nurturing a shared culture, enhancing individual and community livelihoods, and making an impact at the local, regional, and national levels. The method allows businesses to see themselves as more than just profit generators, and to see themselves as part of a much larger picture.
Building skills and capabilities
In order to take this holistic approach, organisations should focus on building capabilities through continuous investment in R&D and skills development. Developing knowledge capital has to take precedence over getting product out to market as quickly as possible.
While this might initially mean sacrificing on budgets for marketing and other secondary functions, the benefits become clearer in the long term. Additionally, building knowledge capital shows your clients that you are in it for the long haul, which engenders brand credibility and helps forge stronger connections with customers.
Building this strong knowledge base goes hand-in-hand with talent nurturing. But when looking for talent, most businesses still restrict themselves to a highly selective talent pool based on credentials and educational qualifications. Unfortunately, credentials do not always attest to a person's true potential and capabilities.
Alternatively, when you remove formal education from your hiring requirements, you have access to a huge pool of untapped talent that's waiting for an opportunity to be trained and developed. Taking in potential talent and upskilling them in-house with industry-ready expertise further contributes to stronger knowledge capital. Such initiatives, additionally, make it easier to evolve and pivot when necessary.
Enriching employees' lives
It's also important for businesses to remember that their employees are more than the output they produce during working hours. For employees to be their best version of themselves at work, organisations need to foster a sense of belonging that combines material and spiritual well-being. Good pay, perks, promotions, and in-office recreation centres may look good on paper, but they mean little if they aren't combined with a sense of freedom, trust, patience, and acceptance. Employees also need to feel free to make mistakes and learn from them without being unduly penalised.
Most businesses, however, approach this idea of building an empowered human capital backward. They start with the goal of maintaining a low attrition rate and then try to analyse why employees leave. Rather, it's necessary for businesses to ask themselves "what have we done to deserve the loyalty and commitment of our employees?" This reverses the focus from "why do people leave us?" to "why should they stay with us?", and urges companies to be grateful and appreciative of employees who choose to stick with them over the years.
Developing a shared culture deep-rooted in a core set of principles
A company's culture is its unique personality, which manifests in the form of strongly-held values, business ethics, and a common sense of purpose. Culture adds meaning to why businesses do what they do and also guides how they do it. Culture gives a clear, collective goal for teams to work towards, spiritedly. This cannot be achieved through maximising profits or developing quick win strategies; they seldom motivate people or encourage them to bond.
Ultimately, getting this right means fostering an awareness that no business is larger than life, and thinking more from the angle of how a business fits into the bigger picture. This helps ensure that the business understands the role it plays in society and how it can be a community asset as it balances impact with growth.
Focusing on long term capital with skills development
Rather than focusing on immediate returns, organisations should recognize the value of building long-term capital that encompasses all the above. Business leaders that understand the business continuity and value that comes with skill development, culture, and know-how building will prioritise laying down these fundamentals of durability. This in turn will enable companies to persevere for longer periods of time, build a positive legacy, and as a result, contribute more to community progress and socio-economic upliftment.
Hyther Nizam is the President, MEA, Zoho Corporation
Okowa's Financial Aid to Mission Schools
By Jerome-Mario Chijioke Utomi
The recent decision by the Governor of Delta State, Ifeanyi Okowa, to provide financial aid to 40 schools it returned to religious missions in 2011 again underscores the time-honoured belief that leaders must learn the art of management, an art of engineering and skill to absorb and mater success in their mission. As there is no hard and fast rule but involves a lot of practical wisdom and prudence in one's functioning style and performance.
Speaking at the thanksgiving service to mark the end of the 16th Synod of Asaba Diocese, Church of Nigeria (Anglican Communion), held at the Cathedral Church of St. Peter, Asaba, Okowa, who read the first lesson, congratulated the new Bishop of the diocese, the Rt. Rev. Kingsley Obuh, on his consecration and enthronement.
Acknowledging that the running of mission schools is difficult given the current economic condition of the nation, the governor commended the church for drawing his attention to the plight of the schools, especially his promise to ensure that grants were given to missions to assist them in giving a firm standing to the schools that had been returned to them. This, he explained, became necessary to assist the schools in running effectively, particularly in view of the prevailing harsh economic situation in the country.
Indeed, from the above comment by the Governor, it is evident that he is not taking success in leadership for granted or attributing the same to a function of luck and destiny but achievable through effective planning, genuine efforts and technique followed sincerely and scrupulously in their mission.
By his latest action, it is now evident that the Governor considers education as the bedrock of development. More than anything else, his promise to ensure that grants were given to missions to assist them in giving a firm standing to the schools demonstrates a leader with an understanding that with sound educational institutions, a country is as good as made -as the institutions will turn out all rounded manpower to continue with the development of the society driven by well thought out ideas, policies, programmes.
Secondly, it is a sign that he recognizes the challenges of perennial underfunding bedevilling the education sector not just in missionary schools in Delta State but across all the privately and government-owned schools across all the states of the federation.
This challenge has as a consequence brought upon the nation an astronomical increase in the rate of out of school children, especially in the northern part of Nigeria, to swell in number, even when it is obvious that the streets are known for breeding all forms of criminals and other social misfits who constitute the real threat in the forms of armed robbers; thugs, drunkards, prostitutes and all other social ills that give a bad name to the society. This underfunding challenge has also visited the sector with a state of affairs where a number of Nigerians are in school but are learning nothing; as schooling, according to UNICEF, does not always lead to learning.
"In Nigeria, there are more non-learners in school than out of school," UNICEF concluded.
More specifically, aside from being in the best interest of the state government that those schools returned to the missions are supported to stand because they provide a space for study for some of our children across the state, Okowa's current gesture reinforces the belief that we all have reasons not only to feel worried but collectively work hard to deliver the nation's education sector in ways that will bring to an end the reign of thoughtless demand for fees of varying amounts/ proposed by the school authorities-a development that is financially squeezing the life out of the innocent students and their parents.
There exist more concrete reasons as to why Governor Okowa's present move needs to be applauded.
At the most fundamental levels, it refreshes the minds of Nigerians of the passionate plea by the United Nations for government-private sector collaboration for sustainable development.
For instance, there was a veiled agreement among stakeholders at a recent gathering in Lagos that the government at all levels in Nigeria is shirking the traditional but universal responsibility of provision of educational, economic and infrastructural succour to the citizenry which the instrumentality of participatory democracy and election of leaders confers on them.
Essentially, participants at that event were unanimous that the 2030 sustainable agenda has partnership and collaboration at its centre. It was clearly stated that the scale and ambition of this agenda call for smart partnerships, collaborations, ecosystem thinking, co-creation and alignment of various intervention efforts by the public and private sectors and civil society.
The conference, which had as a theme Partnership for Sustainable Development and Innovation, was among other goals aimed at finding an 'urgent need for creative and innovative thinking by all strata of the society-public and private sector and civil society-to promoting sustained and inclusive economic growth, social development and environmental protection'.
To further buttress the imperativeness of this needed commitment from all the parties in tackling the agenda, the conference stressed that the partnership is at the very centre of the sustainable development agenda as it is both a means to an end since it is a crucial enabler for the attainment of the other goals and an end to in itself since Goal 17 is a means of implementation and revitalised global partnership'.
Very instructive also, finding a solution to the societal problems, particularly providing access to adequate and quality education for the youths of this nation will in some ways help solve the youth unemployment challenge and develop a climate of sustainable future and innovation among our youths.
Talking about youth unemployment in Nigeria, a report recently put it this way: "We are in a dire state of strait because unemployment has diverse implications. Security wise, the large unemployed youth population is a threat to the security of the few that are employed. Any transformation agenda that does not have job creation at the centre of its programme will take us nowhere"
Youths' challenge cuts across, regions, religions, and tribes, and has led to the proliferation of ethnic militia as well as youth restiveness across the country. This may, in turn, hamper the peace needed if handled with levity.  But this threat has become more pronounced in the oil-rich region of the country with the chunk of the proponents spearheaded by the large army of professionally trained ex-militants currently without a job. Proper management of these teaming youth is the panacea for determining the success or otherwise of the 2030 sustainable agenda, it is only by engaging these teeming youths through employment creation that the incessant youth restiveness can be abated.
One fact we must acknowledge is that the 2030 Sustainable Development Goal was formulated to among other aims promote and carter for people, peace, the planet, and poverty but nurturing to bear the premeditated result will depend on not just the private sector but our government.
To, therefore, move this nation forward, we need to like Governor Okowa, recognize that a sound educational sector and sustained infrastructural development remain the spine. We must learn that nations such as the Jews progressed because they possessed a tradition of education combined with social and political action. They enthroned education and sacrificed to get it.
We must as a nation make quality but subsidized education a human right that will be accessible to all Nigerians irrespective of tribe/ethnicity, sex, religion or creed. And develop the political will to fund education in compliance with the United Nations Educational Scientific and Cultural Organization's (UNESCO) budgetary recommendation.
Jerome-Mario Chijioke Utomi is the Programme Coordinator (Media and Public Policy), Social and Economic Justice Advocacy (SEJA), Lagos. He can be reached via jeromeutomi@yahoo.com/08032725374
Tips for Building a Low-code Strategy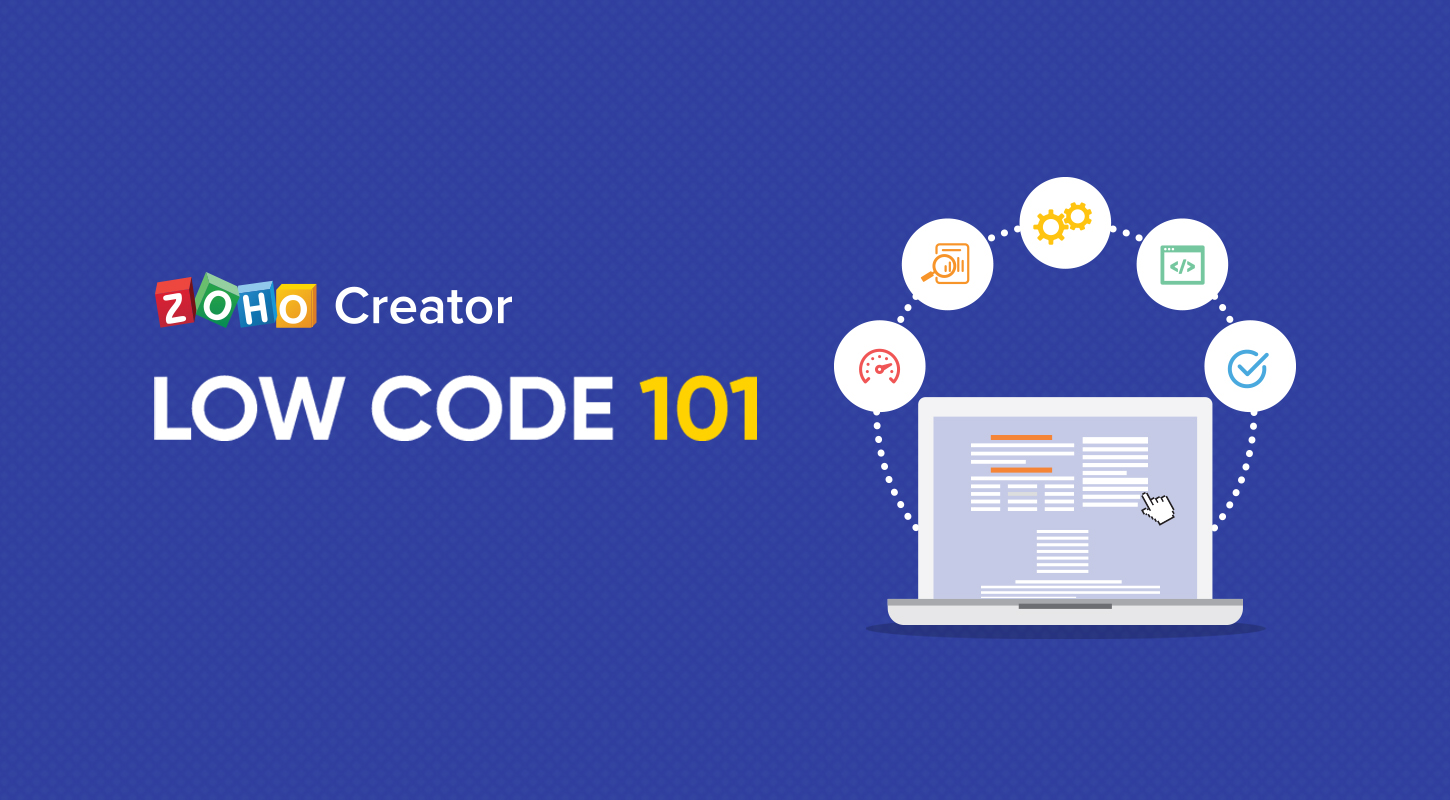 By Hyther Nizam
Over the last few years, businesses have been racing to digitise their processes and offerings. Whether you're working from home, banking online, or doing a quick grocery order, you've likely noticed a significant rate of transformation. Given that every aspect of a consumer's daily life is connected to the digital world, the challenge of digital transformation may be daunting. Traditional ways of developing consumer and internal applications are time-consuming and usually require a large number of development resources.
Fortunately, low-code/no-code (LCNC) development platforms empower businesses to quickly create cross-platform applications without writing thousands of lines of code. Low-code/no-code not only simplifies development but also saves time and money. Low-code is not a new concept, but demand for it has increased as a result of the pandemic and the necessity for businesses to speed up their digital transformation initiatives.
The advantages of low-code/no-code 
LCNC platforms provide a visual environment for building applications. As they provide snippets of pre-built code in a simple drag-and-drop user interface, people with little to no programming experience can also build custom web/mobile applications. However, it's crucial to take the time to identify the most effective LCNC platform for your business before diving headfirst into app building.
The LCNC platforms help teams develop applications faster and with fewer errors than traditional coding. Because the platforms provide standard components such as forms, report templates, and ready-to-use code snippets, months of development time can be saved. By eliminating some of the more complex aspects of the application development process (such as creating frameworks and linking databases), these platforms empower people across the organisation to get involved in application development and bring their business ideas to fruition, without having to depend on IT assistance.
Zoho Creator, Zoho's low-code platform, aims to facilitate efficient app development and effective collaboration. It uses pre-built integrations to connect with hundreds of systems and cloud services to make app development quicker and easier. Organisations can seamlessly integrate Creator with other Zoho applications and third-party platforms like QuickBooks, Zapier, and PayPal. To facilitate effective collaboration, Creator gives organisations the power to assign roles to users and grant them access to information relevant to their jobs. Role-based access controls help ensure the application development process is both streamlined and secure.
Now that digital transformation is an ongoing imperative for most businesses, agility and collaboration are critical. Our research shows that 40% of organisations are involving their business teams in their digital transformation processes. This indicates a growing understanding that digital transformation affects the whole business—not just IT teams.
Considerations for using LCNC strategies
First, and potentially most important, your business must know what to look for in LCNC platforms. Besides the visual modelling and drag-and-drop interfaces that make these platforms easier to use, your LCNC platform should be secure. It should have the required security framework certifications in place and espouse data confidentiality measures. It's important to avoid using software that potentially opens the door to hackers.
Your LCNC platform should be equipped for multi-device deployment (meaning that you only have to create an app once for it to be accessible on any device), and scalability so you can add more users to your application as your organisation grows.
Once you've identified the right platform, it's time to start cross-organisational planning for the digital experiences your organisation will provide, and the ways low-code can be leveraged to create those experiences. Remember, one of the major strengths of a good low-code platform is that it allows for collaboration. People across the organisation need to be exposed to the platform to understand what it can do for them.
The time is now
There has never been a better time for your business to embrace an LCNC strategy, as the world is undergoing an unprecedented rate of digital transformation. It is essential, however, to combine the correct platform with a strategy that enables your entire company to realise the benefits of low-code development. This is the most effective way to put your business ahead of the competition.
Hyther Nizam is the President of MEA at Zoho Corp
B2B e-Commerce: Fostering Sales, Distribution with Data Analytics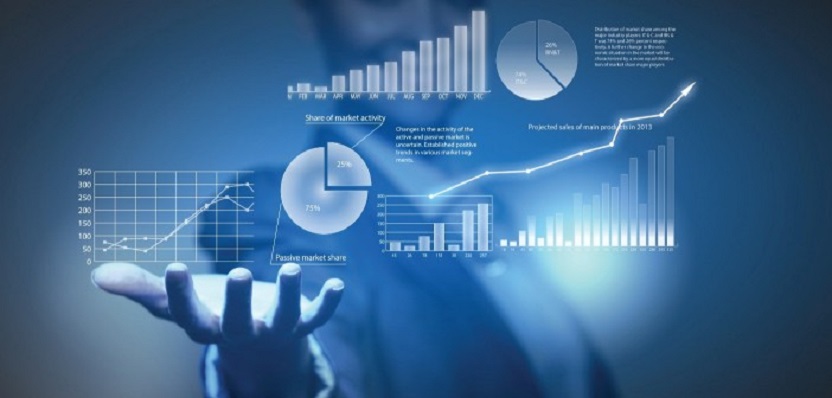 The informal sector is a major source of economic growth and productivity globally. According to both the World Bank and the International Labour Organisation (ILO) statistics, more than 2 billion people representing 61% of the world's employed population work in the informal sector.
Of the number, 93% are reportedly in emerging and developing countries. Around 86% of employment in Sub-Saharan Africa is in the informal sector, while 80% of household retail distribution is said to be delivered via informal retailers.
Nigeria is reputed to have a huge informal sector that makes up 50% of the country's Gross Domestic Product (GDP) and accounts for over 90% of employment. The informal retail market value is estimated at US$100bn out of which the food and consumer goods retail segment is worth over $40bn.
B2B e-commerce firm Alerzo's CEO, Adewale Opaleye, described the informal sector as a major source of economic growth, productivity and competitiveness.
Despite the importance of the sector, informal retailers face complex challenges that impede their business growth, financial and income stability and service quality. The challenges include limited inventory due to high demands, meaning the market is underserved; and limited access to funding which sometimes leads them to stock low-quality products.
The retail market is also clustered; products are often overpriced because prices are largely unregulated. Distance to market especially those in hard-to-reach locations; opportunity costs; dangers of travel; inadequate logistics such as transport to move purchased goods also impact informal retailers adversely. The unstructured nature of most retail businesses is another setback.
The challenges faced by consumers at the base of the pyramid also represent another key issue in the retail market. Often, lack of access to reliable product information, quality products and services, and low purchasing power deny consumers access to everyday essentials such as food, medicine, hygiene and household products.
The fallout of the challenges in the retail market segment is that manufacturers and distributors are often unable to track data on informal retail sales, regulate quality or access BoP customers for research, marketing or the delivery of social mission goals.
As a strategic pivot for national GDP growth, reforming Nigeria's informal trade is a key to unlocking socio-economic prosperity for the citizens, and improving the lives of the retailers themselves including their families, and the communities in which they operate.
Hence, initiatives that remove barriers in the Factory-to-Retail distribution chain for consumer goods companies are most welcome. The role of e-Commerce, in particular tech-driven B2B e-Commerce platforms, is pivotal in this regard.
"Our mission is to empower these informal retailers through our ecosystem of digital products, so they are equipped to run profitable and sustainable businesses. We strongly believe that technology has the potential to transform the way informal retailers conduct their businesses, by using it to facilitate – with just a click of a button – fast and easy access to a wide assortment of consumer products at zero delivery cost to the retailers," Alerzo CEO, Opaleye said.
B2B e-Commerce platforms are beneficial to manufacturers and tier one distributors as enablers of data gathering and market intelligence. By utilising an array of digital technologies to gather market intelligence and analyse data, they arm goods producers with vital information on consumer behaviour to further help them in research and product development. Distributors also use such information to scale up operational efficiency.
The use of customer data significantly fosters sales growth and enhances customer relationships. According to Statista, a 2018 survey in the United States showed that 84% of industry-wide leading firms revealed that data analytics helped to bring greater accuracy to their decision-making. That is, data utilisation and related analytics methods were reported to deliver the most value to firms by reducing expenses and creating new avenues for innovation and disruption.
Data analytics enable manufacturers and distributors to strengthen their business operations. For example, in supply chain management and customer relationship, data analytics can support the personalisation and customisation of sales and customer services to build stronger and more personal relationships with customers.
By deploying data technologies and tools, B2B e-Commerce platforms like Alerzo collect data and market intelligence to identify what customers actually expect from companies and to predict their future demands. In other words, data analytics help to create business knowledge, that is, information and understanding related to business processes and the business environment. It can additionally reveal hidden behavioural patterns.
Furthermore, B2B e-Commerce can provide manufacturers access to real-time data and instant information, creating real-time knowledge of markets, and when properly implemented, can increase sales. McKinsey's research suggests that a healthy data culture, that is, an organisational culture that accelerates the application of data analytics, is becoming increasingly important for leading and lagging companies. Also, the deployment of data helps to provide accurate and timely information within an organisation.
B2B e-Commerce platforms by utilising their digital solutions can make the collection of data more feasible and cost-effective for manufacturers and distributors. Data analytics as one of the emerging areas in the domain of B2B marketing can even support businesses with access to big data thereby increasing access to quantitative and qualitative information beyond just transaction data such as purchase quantities.
In a nutshell, B2B e-Commerce in so many ways offers solutions that are helping to address the needs in the Factory-to-Retail distribution value chain holistically – at the supply side (manufacturers, top-tier distributors and last-mile retailers), and the consumers (demand) side.
Latest News on Business Post