Of Bank Transactions, Customer Experience and Grievance Channeling in Nigeria
By Emmanuel Nwachukwu
I have seen a lot of complaints relating to bank transactions especially Automated Teller Machines (ATM) and POS related issues, especially during weekends and public holidays around festive seasons.
It could be traumatic if your ATM card gets trapped in a machine, you are debited without getting the cash and no instant reversal is made – especially if the said funds are what we call 'the last card'. I would be surprised if any bank customer, even the rich ones, could say he or she is yet to experience this trauma.
Although most banking transactions often happen smoothly and the failure rate hovers between 11 and 18 percent (NIBSS), the experience of a failed transaction could be excruciating. Tales are abound!
I have lost my ATM cards a few times to ATMs in my few years of card use and the loss I felt in all those times was not funny. Having to go through the remaining part of the days without the funds I had sought and deferring all the plans I had laid out for myself on those days, I had to go to my bank, filled forms to hotlist the cards,  paid for another card before I could be reissued with another one.
Nowadays, although we do not have to wait for so long to have our cards replaced, courtesy of the 'wait-and-take' ATM card policy of most banks, we have to deal with the trauma of deferring our plans to the time we can access the banks.
With several options available to me including ATM cards, Bank App, among others. I hardly make any fuss going to the bank to make transactions during banking hours. I had always had recourse to my ATM card, despite the occasional hitches, until my last bad experience with the ATM.
It was on the eve of the last Salah holiday and I was busy in the office all through the day, hoping to make a quick withdrawal at the closest ATM around the corner on my way home. After waiting a while for my turn, I slotted my card but the machine's indicator light continued flicking as if it were waiting for a card. It did not recognise my card. My card was gone.
Hopeless and helpless, I left the machine. All the plans I had set for the long weekend were jeopardized. My friends could not help with CASH as all they could do was to send money but of what help could that be as I would need my card to make the withdrawal. I went to Twitter to rant, called out Ecobank, my bank, Sterling Bank that owns the ATM, Nigeria and so on.
Luckily, someone who also banks with Ecobank replied and sent me a link on what to do to ameliorate my predicament. When I opened the link, it not only informed me of what to do, but also made me realize that Ecobank, a and all Nigerian banks, have put in place a robust customer service department to handle complaints, inquiries and grievances. Sadly, many bank customers are unaware of these measures and always run to the public space, especially to social media, to call out the banks.
From the information contained in the link, I found out I had many channels I could reach the bank to either report my grievances to have them resolved. I saw a list of customer care phone lines, email addresses, Twitter handles, Instagram pages and so on that could be of immense help to me in such situations. I also saw some of the measures Ecobank (and I know other banks as well would have similar measures) has put in place to ensure transparency and efficiency in customer service delivery.
I must confess I didn't even know Ecobank's official twitter handle but through my rant and the conversation it generated, @ecobank_nigeria picked up my grievance and responded in a matter of hours. The truth is that if I had as much as tweeted at the bank's official twitter handle, I may have had an earlier resolution of my challenge. They, too, sent me a step-by-step way to assist me in my situation.
Apart from providing channels through which customers could report transaction issues in line with the Central Bank of Nigeria directive, Ecobank even goes further to provide customers, who wish to report a complaint with the bank complaint letter template to simplify the process. It was a relief when the customer Care Department of the bank sent the template to me, which I printed out, filled, scanned and sent back to them. They took it up from there and told me to come to any of their branches to pick up a new card the first working day after the festival.
This unfortunate incident, though traumatic, taught me a lot of lessons, chief among them is the need for customer training which I had at the time although I never realized it.
Prior to this incident, I had seen all those emails and attachments the bank sent to my email as a distraction and paid no attention to them. For example, I never knew I could have transferred the amount I needed by using the USSD code *326#, using my phone, to people around me, who would have gone to pick up the cash for me.
I could also have shopped by making use of the same code *326#, using my phone. Until this incident, I did not know how important it is to memorize the last four digits of my ATM card number.
Furthermore, I realized the importance of installing and utilizing the bank's app which I could have installed on my phone. My predicament would have not been as stressful as it was if I had taken advantage of the various information the bank sent my way.
I acknowledge that failed banking transactions could be traumatic, and customers in any of these situations have the right to complain. I also agree that they should complain and be heard. It must be mentioned that a good number of customers face lapses from the banks, ranging from unauthorised transactions, poor customer service, unfair charges and many more, however, most of the complaints are not usually well channeled.
The fact is that there are times when the failure is due to a systematic error or through a third party like the communication networks or the interbank issues, proper education comes in handy in knowing the proper channels to direct these grievances for speedy and efficient resolution.
As the world celebrates the 2019 Customer Service Week (October 7 – 13), customers need to realize that they have a role to play in ensuring that they get the best of service delivery through a deliberate effort to get trained on the best way to channel their grievances in times of less-than-satisfactory customer experiences.
Nwachukwu, a marketing communications consultant, writes from Lagos. He tweets from @emma_dele
A PIB-Centred Telephone Conversation with Comrade Joseph Evah
By Jerome-Mario Utomi
To help douse the swift and conflicting reactions, utter confusion and frustration raging in the minds of the Niger Deltans and other stakeholders, occasioned by the inexplicable and unexpected provisions of the recently passed Petroleum Industry Bill (PIB), I sought a telephone conversation with Comrade Joseph Evah, Coordinator, Ijaw Monitoring Group. That was a few days ago.
Essentially, on that day, at that time and in that place, I listened to him with rapt attention as his frankness made it very easy for me to be at ease in his presence.
After 'watching' him use analysis and well-crafted arguments to demonstrate among other concerns how the federal government is creating tension in the Niger delta that no human being can control, I concluded that what made the 'meeting' crucial was not its focus on the Petroleum Industry Bill, but how well the new awareness will serve the interest of the nation.
Beginning with the 3% allocation to the community, he said; well, as you can see, every normal human being from the Niger delta is against the 3% or 5%. They are in support of the community's demand of 10%. Yes.
Although, like the Bible says; no one can enter a strong man's house without first tying him up. Then he can plunder the strong man's house Mark 3:27. Those who want to frustrate us or make nonsense of our heritage are now sponsoring some of our children who are betrayers to work against our common objective.
We are telling the Federal Government that they are creating tension in the Niger delta that no human being can control. This is the time the Government is talking about Nnamdi Kanu and IPOB. This is the time that the Government is worried about Sunday Igboho of the Yoruba nation. All these agitations are because of injustice. Instead of the Buhari government to do something to build our unity, he is by his actions encouraging the separatist movement. If it is at this time that this kind of bill is coming up, it means the government is also encouraging separatist movement in the Niger Delta
Providing direction to this conversation, I asked; how would you evaluate the role played by the representatives from the south-south region?
And just immediately, he gave this tragic-comic reply; we said they should come and give us a report of what happened, we are waiting for them. We have called their Telephone lines, and all their phones are not working. Yes! All their Telephone lines are not working; I have called some of them and their phones are not working.
Some of them at the National assembly are my cousins. Their Telephones are not working. They are all betrayers and they are hiding. They have put their names as Judas. They are the Judases of Niger Delta. We cannot fold our hands for something that in the next ten years will backfire on us.
In the next ten years from now, anybody can become Nigerian president and do whatever they like, because they believe that the Niger Deltans are the only people that send betrayers to the national assembly. We will not encourage that.
We expected them to walk out of the National Assembly. Other regions have in the past walked out of the national assembly. And there was reconciliation because those people walked out of the national assembly.  What have they been sitting down like Mumu at that place for? What are they benefitting? So, we are angry. They are Mumu. People from other tribes see them as betrayers of their region. In Abuja, they are shameless people moving about.
On 13% derivation, he captures it this way; we are not saying 100% as our expectation but because we are human beings, we will continue to talk to our leaders, let this thing be workable.
In 1999, I made a submission to Chief Olusejun Obsanjo, the former President of the Federal Republic of Nigeria, I remember telling him that the 13%derivation should be changed, and should not be given to the Governor because the governors see the 13% as a Christmas party.
Instead, he added, let us apply what Babangida did. Babangida used trade by barter to build Abuja. He started the 13% with Julius Berger because Julius Berger could not be corrupted. Julius Berger built the Aso rock; Julius Berger built 90% of all the facilities. It was Julius Berger that changed Abuja to London.  So, if he gives part of that 13% to Julius Berger Construction Company, you will see that Niger Delta will change to London.
To help make the conversation more rewarding, I (the author) asked this solution-oriented question; how will the region remedy the situation bearing in mind that Mr President is yet to sign the bill into law?
Let's again listen to Comrade Evah; that is why we are appealing to the president to do the needful so as not to encourage the separatist movement in the Niger Delta. He should send the bill back to the National Assembly for them to revisit it again. Even the Supreme Court reverses itself when the need arises. So why can't the National Assembly? That is our advice for him
Yet again, the author fired; what do you think is the holistic approach to the Niger Delta challenge?
Hear him; the holistic approach to the Niger delta challenge strictly depends on those who are ruling the country. It depends on their ability to assemble the nation's first eleven for the purpose of development, as used after the civil war. It means selecting people who are focused and impeccable.
Politics has bastardized everything. No investments for our children, nothing, the universities are not working.   How come Buhari who has been a former military Governor, former Minister and former head of state cannot assemble people who are credible, people who are productive? All we have witnessed is everyday borrowing? What kind of government is that? When they promised to change, we never knew that it was borrowing change.
At this point, the author urged that the conversation moves from an expression of grief to finding a solution. Can't our electoral system address the present leadership challenge in the country particularly, the issue of the first eleven as mentioned above?
He responded thus; yes, elections can but our electoral process cannot be trusted.  If we want to deal with and correct this situation, we must learn to spend less money on elections. Through that process, you will see the beauty of democracy. The best candidates will emerge.  But will they allow it? It will not be allowed. We have some members of the National Assembly that go there to sleep. Some of them have been part of the National Assembly right from the government of Shehu Shagari. We have to confront these people. That is why we are confronting them.
He continues; I hope that all that we are saying on television and newspaper Mr President sees them unless the press secretaries will be hiding television from him because that is what some press secretaries do. Instead of the president watching news channels, press secretaries will tune to cartoon networks. Instead of them showing him newspapers on national matters, they show him any magazine that contains cartoon networks.
Those who are guarding the president give the president a fake opinion. They are blocking people from coming to tell the truth to his ears. That is the problem. All the press secretaries around the president need to repent. Give him newspapers on national matters to look at the opinion of the people. It will help the president to manage Nigeria.
The above scenario notwithstanding, Comrade Evah noted that leaders from the Niger Delta, particularly members of PANDEF have made a lot of moves. They are still making moves and the Ijaw National Congress leaders too; are still making moves to visit the Aso Rock to talk to the president. The problem is that, will the president be fair enough to do that?
On his thoughts about how the Amnesty programme can bear the targeted result, watch out for part two of this piece.
Jerome-Mario Utomi is the Programme Coordinator (Media and Public Policy), Social and Economic Justice Advocacy (SEJA), Lagos. He could be reached via jeromeutomi@yahoo.com/08032725374.
Citizenship, Immigration Quota, Economics, Conflict & Development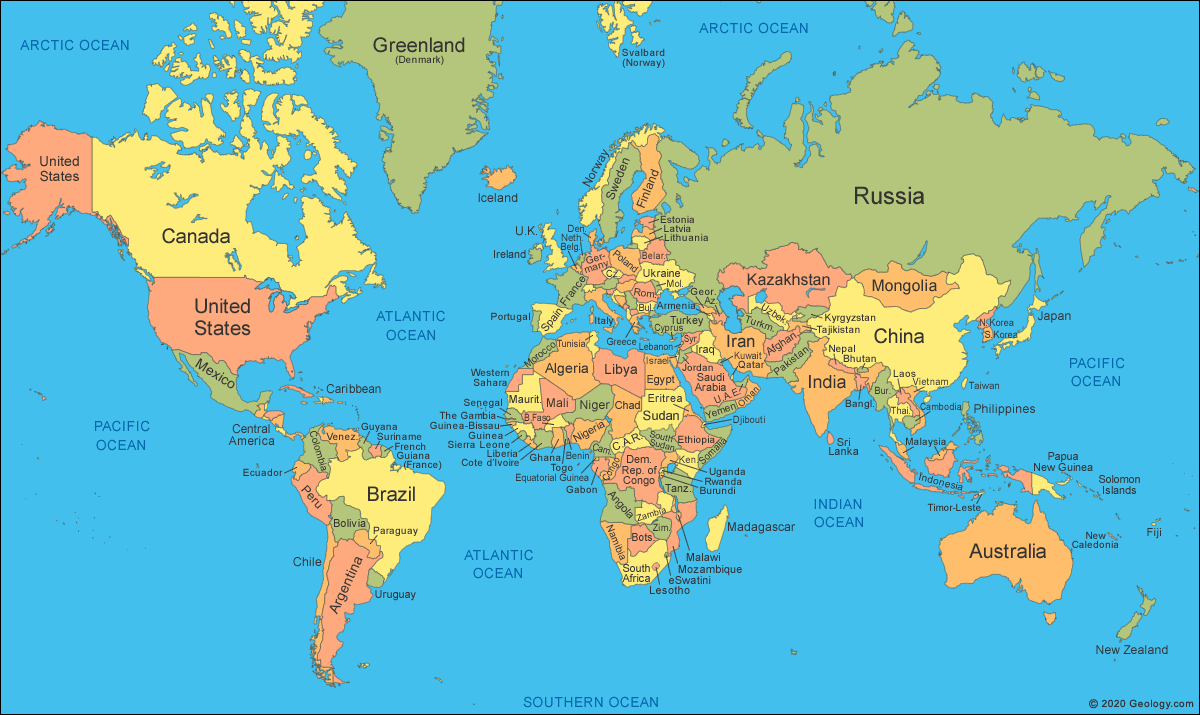 By Nneka Okumazie
What does the country an individual comes from say?
Many nations of the world offer what can be called nationality neutrality, where not much can be thought of people from there in terms of risk.
But there are a number of nations where coming from there, with or without nationality is a liability of caution around them.
There are many who say they judge based on individuals – but it is not that simple because of how the memory associates one thing with another.
There are countries – across continents, not just obvious guesses, whose people are known for exponential horror.
There is often deliberate avoidance – by many – of certain places or people because they know what the people are capable of.
Yes, there are most things in every country, to differing degrees.
Countries have prisons, where their own people fill.
Countries also have cases where their own people do unspeakable stuff.
But the countries that ensure to do better per positives are hardly represented by their worst.
The countries of negativity may have a number of best to offer but are dwarfed by their sea of horror.
There is something pervasive in whatever country – where behaviour generation skews grim.
The people may not know, outsiders may not understand, but these countries where it is just bad news, darkness, evil, etc. are cases of obdurate societies whose priority should be doing better by the people, not anything else.
But most times, the people are careless, double-down, or use interpretations that justify their actions.
They forget that to advance, evil from within must be conquered.
They also forget that there is no procession with evil that does not lead to destruction.
These places, in how they think, behave, assume, and induce ruin, set themselves and their people – everywhere – back.
They have a pattern – and that, predictable about them makes them weak. It also makes them unwanted.
They most times carry negativity wherever they go and are veritably selfish no matter how they seem to have fake bonds or gatherings among themselves.
No don't say this about that people, or don't talk about it – consign many to almost a life of waste – reared in those places.
The bigger problem, many forget, with evil – hidden or known, is what it inspires.
There are many extremes in the world at present that were not this horrific couple of decades ago.
There are also horrors within the last century that continue to shape negative action.
In many ways, good offers leadership and bad offers leadership.
The world is not that complex to have so many sources of leadership.
There are a few, relatively, and many just follow. Some who follow cannot even see that they are.
There are countries that would hardly do anything prosperous for themselves unless nudged by external people in some form.
There are those whose objective is sabotage and pain transmission.
There are those who would copy, skipping key sequences – just to do what others are doing.
There are many who would follow digital currency because everyone is doing it, but forget that differential productivity and jobs are better valued than capital pegged against anything.
There are also those whose education offers no leadership, whose sectors offer no leadership, whose businesses offer no leadership, but to follow what is done elsewhere – while over predicting their distance.
There are those who cannot show real courage, who do not even understand what courage is and that without risk – to the extent of losing all, most times, progress may never be attained.
There is a difference in the courage it takes to move from a poor country to a better one, to the one it takes to move to a poorer or unstable one, or to a war zone.
There was some civil war at some location within the last century where foreigners came to fight for a side to defeat what they believed would be dangerous.
Many died, but courage in that arena, where those having it better, keep it aside to war on backwardness, may decide for them, how they progress.
Courage is to open a business or do something.
But opening a business with a market does not compare to opening one with no defined market or developing a new product that can be useful, but may fail in demand.
There are just so many who peak at the luxury a position offers – and have nothing they would ever make better.
It is possible to make progress in different ways, but a nation without its best – those who are super attitudinally extraordinary, trying, it may be difficult to find new methods to change from their situation.
Where are you from?
Those from weak countries who do not do their best – selflessly for their nations may not be too distant from their worst.
[Judges 20:13, Now, therefore, deliver us the men, the children of Belial, which are in Gibeah, that we may put them to death, and put away evil from Israel. But the children of Benjamin would not hearken to the voice of their brethren the children of Israel:]
Dysfunctional Federalism and the Centre Called Abuja
By Jerome-Mario Utomi
In the words of James Tar Tsaaior, Professor of Media and Cultural Communication, School of Media and Communication, Pan Atlantic University, Lagos, the circle looks harmless and innocuous' but it is not. It is guilty of certain politics, inclusionary and exclusionary politics.
Every circle has its centre and margin, its core and periphery. The centre is the point of attraction because of its strategic position. Anything outside of the centre does not validly belong to the circle. It exists as a tangent, beyond its orbit or circumference.
It is interesting how the mathematical sign of the circle has become an idea for instituting cartographic domains, political hierarchies, economic zones and cultural categories in today's global neighbourhood. These include the global North and South, the First and Third Worlds, the metropolis and the province, the centre and margin and the core and the periphery, among other binary oppositions.
Likewise, here, Abuja represents the centre. It is the capital city of Nigeria. It is in the middle of the political circle called Nigeria. The skyline of the city, which was built largely in the 1980s, is dominated by Aso Rock, an enormous monolith. It rises up behind the Presidential Complex, which houses the residence and offices of the Nigerian president in the Three Arms Zone on the eastern edge of the city. Nearby are the National Assembly and the Supreme Court of Nigeria.
The city overtly and covertly shares the above attributes of a centre.
In the spirit of the true federal system, Abuja and the federal (central) government, was originally meant to operate as a coordinating government and not as a controlling government and has the exclusive responsibility for the mutually agreed common national services.
But contrary to expectation, Abuja is guilty of certain politics as it presently 'enjoys' political obesity- welding much power to the detriment of the federating states. Laced with the spirit of command and control, and has asymmetrically cornered to itself responsibilities such as the Armed Forces, Nigerian Police, Citizenship, Customs, Central Bank of Nigeria/National Currency, Immigration, Foreign Affairs including Foreign Trade, National Education Standards, but not Educational Institutions (Primary, Secondary and Tertiary Levels, National Scientific, Technological and Industrial Goods Standards including Agricultural/Mineral Commodity Export Standards, Trunk A Roads or Interconnecting High ways of Nigerian Federation, among others.
Evidently, for the reason that the 'constitution we inherited (1999 constitution as amended), from the military is as faulty as it is now outdated; and did not originate from "the people" but rather a product of imposition', it made slanted provisions that mirrors government at the centre as both 'captain and coach' of other federating states thereby characterizing Abuja as a general surrounded by many lieutenants. This set the stage for the nation's dysfunctional federalism.
Today, Abuja means different things to different people.
To some lazy state governors, who are clueless about increasing their state's internally generated revenue (IGR), and depend solely on federal allocation, Abuja, means a 'dispenser of goodness'.
For politicians outsmarted in their states, Abuja is the 'wilderness of consolation and a desert of hope'. For those that lost elective positions in their states/constituencies, Abuja is the centre where the sweet phrase; 'weep not child' can only be heard via political appointments and contracts.
This inglorious disparity in the power-sharing arrangement has rendered as unabated the need for restructuring the relationship between the centre and the states to reflect true economic and political federalism that will allow for resource control by the varying states while paying the constitutionally stipulated taxes to the centre.
Compounding this present national challenge is the posture of President Muhammadu Buhari, who presently sees nothing to restructure in the political edifice called Nigeria.
To add context to the discourse, represented by the Executive Secretary, Revenue Mobilization, Allocation and Fiscal Commission, Alhaji Mohammed Bello Shehu, at the launch of Kudirat Abiola Sabon Gari, Zaria Peace Foundation which took place at Ahmadu Bello University Hotels, Zaria, Mr President said as follows; "Again, those who are discussing restructuring, my question is, what are you going to restructure? If you ask many Nigerians what they are going to restructure, you will find out that they have nothing to talk about.
"Some of them have not even studied the 1999 Constitution. The 1999 Constitution is almost 70 to 80 per cent the same with that of the 1979 Constitution."
Unmistakably, there exist two reasons that qualify Mr President's latest position on the state of the nation as a crisis and deeply troubling.
First, it is coming a few years after the same Mr President noted while delivering a nationwide broadcast on Monday, January 1, 2018, that 'no human law or edifice is perfect. Whatever structure we develop must periodically be perfected according to the changing circumstances and the country's socio-economic developments.'
Identifying those imperfections and catalysing the process of reforming this changing circumstance as muted by the president should be the preoccupation of all at the present circumstance.
The second concern is that Mr President is not alone in this deformed argument.
Recently, some Nigerians argued that President Buhari was elected by Nigerians and he is the symbol of the sovereign many talked about. Therefore, asking him to convoke a Sovereign National Conference for the purpose of restructuring Nigeria is to ask him to abdicate the high office of the presidency of Nigeria, that is, to surrender his powers, office to a group of elected or selected persons who now determine the tenor of the federation.
While this piece accepts the above reasoning is true, the argument is, however, plagued/deformed by its decision to remain silent or failure to remember that Mr President is also constitutionally empowered to demand from the national assembly via executive Bill, amendments of the constitution according to the changing circumstances.
In simple language, this is what Nigerians want/demand and will appreciate if Mr President performs this function at the most fundamental level.
Supporting this claim is a statement credited to the President-General of Ohanaeze Ndigbo, Prof. George Obiozor as it lays bare what Igbos and the generality of Nigerians demands.
He said in parts; fundamentally, what Ndigbo really want is some form of internal autonomy based on a restructured Nigeria.
Categorically stated, we are of the view that the federation of Nigeria must be a union of equals and the composite units must have the ability to stand without begging the centre for survival. That is a federal system of government with its characteristics of decentralization and devolution of power among the federating units".
From the above reason flows yet another concern which has to do with justice. Globally, there exists a veiled agreement that justice has two different faces, one conservative of ex­isting norms and practices, the other demanding reform of these norms and practices.
Thus, on the one hand, it is a matter of justice to respect people's rights under existing law or moral rules, or more generally to fulfil the legitimate expectations they have acquired as a result of past practice, social conventions, and so forth.
On the other hand, justice gives us reason to change laws, practices and conventions quite fun­damentally, thereby creating new entitlements and expectations.
While those of us who believe in the unity of Nigeria may not agree with the campaign of any group or ethnic nationality to dismember Nigeria, the truth must be told to the effect that the whole gamut of restiveness and resurgence demand for the dissolution of Nigeria stems from mindless exclusion, injustice and economic deprivation.
The best way to reverse this trend is to first acknowledge that the constitution we inherited from the military is as faulty as it is now outdated. And most importantly, we must make Abuja/the government at the centre shed some weight via power devolution. Call it restructuring, you may not be far from the truth!
Latest News on Business Post