Politics as Nigeria's Albatross
By Jerome-Mario Chijioke Utomi
Each passing day brings to mind the fact that Nigeria is still visibly afflicted with perennial 'leadership haemorrhage'.
But the most serious aspect of this all-out assault is the belief by Nigerians that the nation's leadership crisis was aggregated by a successive deficiency in leadership vision and in some cases made worse by public official's understanding and interpretation of problems with clarity but lacking in political will to see or implement solutions.
Out of many of such comments, this piece will talk about two that are relevant to the present intervention.
The first and very basic came from a former Speaker of the House of Representatives, Ghali Umar Na'Abba. He, according to media reports, said; "My own take is that there has been so much misgovernance in the country. From the federal government to states and local governments, there is a general form of misgovernance. There has been no governance and even the way we operate our political parties is not the way it should be.
"Nigeria is suffering today as a result of misgovernance from the federal to local government level. We must speak the truth and measures must be taken to arrest this drift. That must begin by the political authorities from top to bottom."
Before the dust raised by Ghali Umar Na'Abba's declaration could settle, I, again, received a reaction/feedback from one of the readers of my recently published piece titled 'making 2023 General Elections rewarding'. The said reader is a retired Professor from one of Nigeria's institutions of higher learning (name withheld).
His response qualified more as an indictment of our politicians/leaders.
It reads in parts; "I have carried out curiosity-driven research over three decades with the objectives of establishing the scientific basis of the present global distribution of wealth and power and how nations develop.
"Relying on my research results, I say the political groups in Nigeria are not political parties but political machinery and conspiracies. They have no objective of building Nigeria as a great nation.
"Generally, politicians do not build nations, science and technology (S&T) build nations, not politics. It is S & T maturity, the industrialization that transforms all spheres of society.
"Europeans toiled for about 2,000 years to achieve industrialization, the Asians toiled about 3,000 years. The high level of insecurity in Nigeria is 99% economic problems and 1% others. Sadly, our intelligentsia/intellectuals and politicians cannot promote rapid economic progress. A presidential election 2023 will increase the probability that Nigeria will fail'."
From the above reaction flows the following questions; what fuels Nigeria's underdevelopment; faulty leadership recruitment process or lack of vision on the part of the elected public office holders?
To provide answers to the above beginning with the second question, there exists a recently articulated commentary in this direction entitled; My Movement to Actualize Nigeria, by Tobechi Innocent Okwuonu, a Nigerian based in Canada, probably did more than anything else to convince Nigerians that leadership challenge in the country significantly has nothing to do with cluelessness.
But largely depends on the understanding that their vision and agendas are at odds with the general inspirations and motivations of the population.
Nigerians tend to think that they have not been lucky with good leaders. That is, people who pilot the affairs of the nation at the three levels of government, lack good leadership qualities, therefore, they fall short in delivering the fruits of good leadership. The general feeling is that this set of people in government is clueless.
On the contrary, no administration in Nigeria's history, including the present one, is clueless. Clueless suggests a lack of any vision or agenda. This is clearly not the case with those who have led and are leading Nigeria. Every administration at the federal and state levels have always come into office with a specific vision and agendas. This is correct for both the military and civilian governments.
The civilians always had their set agendas before assuming power, even if they present a different one to the electorate during their campaigns for election. Because Nigerian governments have their own visions and agendas, they are not clueless. But their vision and agendas are at odds with the general inspirations and motivations of the population.
The inspiration and motivations of the leadership and people of Nigeria have never been in alignment, instead, they are always at odds. Sometimes the odds are so great they result in chaos, which tethers dangerously on the brink of armed conflict. This is the leadership crisis that has bedevilled Nigeria and is plaguing her now. There is disharmony in what the government desires and is doing, and what the people desire and wish to see accomplished.
In a democracy, it is almost inevitable to avoid a governance crisis when a leadership crisis exists. Only in an absolute dictatorship can a governance crisis be prevented amidst glaring leadership crises – a disharmony in the inspirations and motivations of the government and the people. Nigeria has never had an absolute dictatorship.
So, leadership and governance crises have bedevilled her, even before her independence: the agitations for independence stem from the leadership crisis; the pro-independence activities were manifestations of governance crises spurred by leadership crises.
The aspirations of the colonialists were certainly at odds with the desires and expectations of the general African-Nigerian populace.
Indeed, I have observed that absolute dictatorship can prevent governance crises. Yet, it cannot prevent or eliminate leadership crises because the latter emanates from the will of people, which is their mindset and natural tendency. A viable alternative is a leadership style that allows the natural tendency of any people to flourish, by availing them with means to express their legitimate inspirations and manifest their reasonable motivations.
The current democracy has devolved to a pathetic state: prospective elected public servants seek office merely for the sake of politics. They are motivated by power and politics only. They campaign on lofty ideals to get the vote of their constituents, but when they are elected, they renege on their promises to their constituents. Instead, they tow the tired routine paths of their party in particular, and politics in general.
The only hope Nigeria and Nigerians have is political restructuring. Without a politics that aligns the aspirations of the leaders with the people, and compels leaders to stick to their campaign mandates, preventing them from reneging when elected into power, the leadership and governance crises in Nigeria will not let up.
Finally, like the former speaker noted, unless we begin to take measures to reclaim this immunity, this country is going to continue to drift. Likewise in my view, the best way to start is by using the 2023 general elections to stop politicians that cannot draw a distinction between politics and leadership.
They play politics all the way. In doing so, they use the people to further their own end which is unpleasant, selfish, narrow-minded and petty. Their politics involves intimidating people, getting things done by lying or other dishonoured means'. These need to be dropped.
Jerome-Mario Chijioke Utomi is the Programme Coordinator (Media and Public Policy), Social and Economic Justice Advocacy (SEJA), Lagos. He could be reached via jeromeutomi@yahoo.com/08032725374.
B2B e-Commerce: Fostering Sales, Distribution with Data Analytics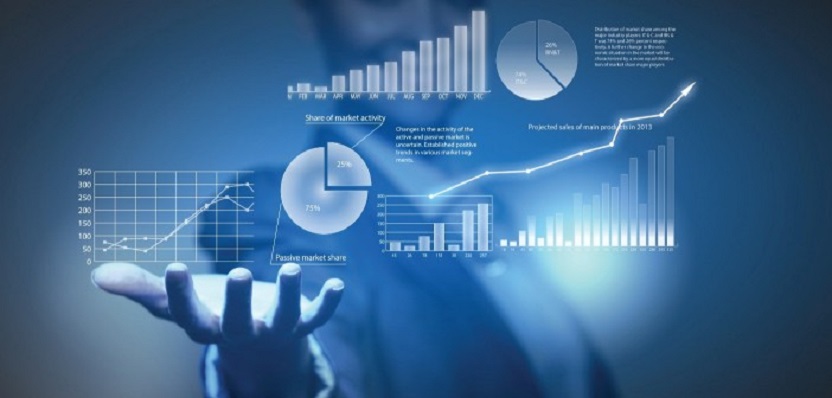 The informal sector is a major source of economic growth and productivity globally. According to both the World Bank and the International Labour Organisation (ILO) statistics, more than 2 billion people representing 61% of the world's employed population work in the informal sector.
Of the number, 93% are reportedly in emerging and developing countries. Around 86% of employment in Sub-Saharan Africa is in the informal sector, while 80% of household retail distribution is said to be delivered via informal retailers.
Nigeria is reputed to have a huge informal sector that makes up 50% of the country's Gross Domestic Product (GDP) and accounts for over 90% of employment. The informal retail market value is estimated at US$100bn out of which the food and consumer goods retail segment is worth over $40bn.
B2B e-commerce firm Alerzo's CEO, Adewale Opaleye, described the informal sector as a major source of economic growth, productivity and competitiveness.
Despite the importance of the sector, informal retailers face complex challenges that impede their business growth, financial and income stability and service quality. The challenges include limited inventory due to high demands, meaning the market is underserved; and limited access to funding which sometimes leads them to stock low-quality products.
The retail market is also clustered; products are often overpriced because prices are largely unregulated. Distance to market especially those in hard-to-reach locations; opportunity costs; dangers of travel; inadequate logistics such as transport to move purchased goods also impact informal retailers adversely. The unstructured nature of most retail businesses is another setback.
The challenges faced by consumers at the base of the pyramid also represent another key issue in the retail market. Often, lack of access to reliable product information, quality products and services, and low purchasing power deny consumers access to everyday essentials such as food, medicine, hygiene and household products.
The fallout of the challenges in the retail market segment is that manufacturers and distributors are often unable to track data on informal retail sales, regulate quality or access BoP customers for research, marketing or the delivery of social mission goals.
As a strategic pivot for national GDP growth, reforming Nigeria's informal trade is a key to unlocking socio-economic prosperity for the citizens, and improving the lives of the retailers themselves including their families, and the communities in which they operate.
Hence, initiatives that remove barriers in the Factory-to-Retail distribution chain for consumer goods companies are most welcome. The role of e-Commerce, in particular tech-driven B2B e-Commerce platforms, is pivotal in this regard.
"Our mission is to empower these informal retailers through our ecosystem of digital products, so they are equipped to run profitable and sustainable businesses. We strongly believe that technology has the potential to transform the way informal retailers conduct their businesses, by using it to facilitate – with just a click of a button – fast and easy access to a wide assortment of consumer products at zero delivery cost to the retailers," Alerzo CEO, Opaleye said.
B2B e-Commerce platforms are beneficial to manufacturers and tier one distributors as enablers of data gathering and market intelligence. By utilising an array of digital technologies to gather market intelligence and analyse data, they arm goods producers with vital information on consumer behaviour to further help them in research and product development. Distributors also use such information to scale up operational efficiency.
The use of customer data significantly fosters sales growth and enhances customer relationships. According to Statista, a 2018 survey in the United States showed that 84% of industry-wide leading firms revealed that data analytics helped to bring greater accuracy to their decision-making. That is, data utilisation and related analytics methods were reported to deliver the most value to firms by reducing expenses and creating new avenues for innovation and disruption.
Data analytics enable manufacturers and distributors to strengthen their business operations. For example, in supply chain management and customer relationship, data analytics can support the personalisation and customisation of sales and customer services to build stronger and more personal relationships with customers.
By deploying data technologies and tools, B2B e-Commerce platforms like Alerzo collect data and market intelligence to identify what customers actually expect from companies and to predict their future demands. In other words, data analytics help to create business knowledge, that is, information and understanding related to business processes and the business environment. It can additionally reveal hidden behavioural patterns.
Furthermore, B2B e-Commerce can provide manufacturers access to real-time data and instant information, creating real-time knowledge of markets, and when properly implemented, can increase sales. McKinsey's research suggests that a healthy data culture, that is, an organisational culture that accelerates the application of data analytics, is becoming increasingly important for leading and lagging companies. Also, the deployment of data helps to provide accurate and timely information within an organisation.
B2B e-Commerce platforms by utilising their digital solutions can make the collection of data more feasible and cost-effective for manufacturers and distributors. Data analytics as one of the emerging areas in the domain of B2B marketing can even support businesses with access to big data thereby increasing access to quantitative and qualitative information beyond just transaction data such as purchase quantities.
In a nutshell, B2B e-Commerce in so many ways offers solutions that are helping to address the needs in the Factory-to-Retail distribution value chain holistically – at the supply side (manufacturers, top-tier distributors and last-mile retailers), and the consumers (demand) side.
Rising Cost of Living and Boosting Living Standards
By Timi Olubiyi, PhD
The rising cost of living is impacting globally but differently and it is clearly evident that expenses and bills continue to rise steeply. The cost of food, household consumables and other essentials has skyrocketed in recent times from Cairo to Botswana, Delhi, Shanghai, London, Houston, Mexico City, Johannesburg, Mumbai, Dublin and Manila, name it. This price hike has been on the increase as part of the consequences of the novel coronavirus (COVID-19), and this continues to shrink the available disposable income of the majority altogether.
In the Nigerian context, a loaf of bread that was N350 in 2020 is now about N700, a 100% increase in two years. Similar percentage increases are in the cost of flight tickets, health care, rents, diesel, cooking gas, a bag of rice, a crate of eggs, a kilo of chicken or turkey and many other essentials due to inflation, yet income has remained the same or even less. Nothing is easily affordable, and everything is out of reach of the masses.
Given the country's current situation and that many people have not seen a growth in their income, this has resulted in reduced or no savings, increased frustration and dissatisfaction in fulfilling basic demands amongst many. There is always the possibility and anxiety of losing jobs or businesses folding up regardless of the length of service put up, experience acquired, or available connection, and these consequences may even be more severe.
Employers, in fact, are hesitant to implement any wage increases for economic reasons. Inflation continues to have a severe negative impact on man's mental, emotional, and physical well-being, as well as on marriages and livelihoods.
Currently, even with a steady, regular salary, living has become costlier with heightened uncertainty, high inflation, and weak purchasing power, especially for the masses including civil servants, entrepreneurs, and small business owners.
As a result, one of the ways to have protection is by diversifying sources of income and having multiple streams at this time. You have multiple bills; why not have multiple streams of income to support the inadequacy.
Therefore, in addition to salary or business income, it is important to source other income avenues to satisfy the rising needs, poor business performance and inflation. Because if financial capacity is weak and daily expenses continue to rise, individuals, businesses, and even households will be threatened with sustainability. Therefore, there is a need to take action because having multiple streams of income has proven to be priceless.
According to my observations, the majority of people and homes in the country rely solely on earned income, be it salary or daily income from a business, and they are always hoping that nothing bad happens. It is critical to understand that if the salary is the sole source of income, you are on the verge of financial pressure.
With the high inflation, unemployment crisis, and unstable economy, having many sources of income may help spread the risk and guarantee that homes and businesses are stable and financially protected. We live in a world where one source of income is insufficient and becoming increasingly unsustainable. If you ask me, having multiple sources of income is no longer a luxury; it is a necessity.
To be safe, it is never rational to depend on a single income source, full-time job, or a single market. Remember, change is the only constant thing in life, and this change happens rapidly in this period and is always unpredictable. Living on paycheck-to-paycheck, can severely affect mental health, increase anxiety, depression, stress and many are unaware of the implication on their health.
Consequently, having multiple sources of income is the best way to protect yourself, your company, and your family against drastic financial change. The tools for generating these multiple streams of income are readily accessible on the internet or by engaging a professional. We have greater access than ever before to information, people, ideas, and opportunities with social media, so tap into this. If the average billionaire or millionaire has more than one way to make money, it is important for professionals and business owners to think the same way and have stable passive income streams in order to stay on top of financial and economic woes.
While active income will require your full attention and effort, like being available from 8 am to 5 pm daily, passive income is generated with no or insignificant effort and attention; it can work while you sleep. So, to complement active income, passive income such as investing can generate income through dividends, interest, and return on capital.
Depending on the market and your financial circumstances, investing in real estate might provide you with high returns and rental income. But if you cannot construct to generate rent, acquire a piece of land and protect it; no matter how far away it is, it will rise in value. If you have years of experience in your field, you can start giving consultations or guest lectures as a means to earn another stream of income from your regular job or business.
Another reliable way is by acquiring assets that can generate consistent and steady cash flow. Looking inward might just help as well, talents, abilities, and passion can be used to create potentials that can give income streams.
Clearly, research has shown that having multiple streams of income as a plan aids retirement and provides the necessary comfort in old age. Hear this: if a solid retirement plan is your goal, savings alone will be insufficient; instead, the objective should include developing numerous streams of income sufficient to replace your principal active income (salary). The main benefit or advantage of having multiple streams of income is that when one stream is challenged or things are very volatile, there is a backup for extra income to attain financial stability. That can give the necessary hedge against uncertainties in a business as well as during illness, and disability of the entrepreneur.
In conclusion, it is reasonable to live below your means to make room for savings and then investment, no matter how little it helps along with a side hustle. Relying on a salary or daily business income alone is a danger at this time. In an environment where job loss and unemployment are chronic, the decision to create multiple streams of income and secure financial stability is expedient. However, do not let your side-income streams put the primary and full-time job or business at risk unless you can survive without it. Good luck!
How may you obtain advice or further information on the article?
Dr Timi Olubiyi is an Entrepreneurship & Business Management expert with a PhD in Business Administration from Babcock University Nigeria. He is also a prolific investment coach, seasoned scholar, Chartered Member of the Chartered Institute for Securities and Investment (CISI), and the Securities and Exchange Commission (SEC) registered capital market operator. He can be reached on the Twitter handle @drtimiolubiyi and via email at drtimiolubiyi@gmail.com for any questions, reactions, and comments
Imperatives of Adopting Extra-Curricular Nation Building Approach
By Jerome-Mario Chijioke Utomi
A path-breaking study has shown that globally, governments are resource and bandwidth-constrained and hence, need to prioritize productivity-enhancing policies.
To do so requires information on the nature and magnitude of market failures on the one hand, and government capacity to redress them successfully on the other hand.
This piece, however, believes that the second responsibility (capacity to redress market failures) remains the greatest challenge in the country's leadership discourse as it abbreviates development and breeds policy decisions that perpetuate poverty and consolidate powerlessness.
Despite these observed leadership shortfalls, which daily distort social justice and economic empowerment, my recent conversation with one well foresighted and quietly influential Nigerian based in the United States of America (USA), however, reveals that all hope for building a Nigeria of our dreams is not lost.
He argued that the holistic and sustainable solution to Nigeria's problem is for the leaders to stop copying the people who handed over the country to us.
"We should stop copying London to have a better society," he stated, submitting that Nigeria and Nigerians should look for practical solutions rather than reading books and following curriculum. We should be extra-curricular in our approach.
On the nation's education sector, he stressed that the educational system is faulty just like every educational system is faulty. The United States' educational system is faulty, but if there is no fault in any system, then, there is no improvement. What we call fault is a challenge and that is the basics of development. Now, our educational system is not faulty. Our educational system is still very sound. It is still the most applauded and encouraged all over the world because parents in Nigeria still train their children up to educational level. America doesn't do that. Germans don't do that. Nigeria is one of the countries where people still train their children up to the university level. So, we still have one of the best educational systems in the world.
Regardless of what the outcome is, we are being judged by the outcome, we are being judged by how many people get employment. Having worked with the medium industries in the United States, I keep employing people who have a bachelor's degree in Chemistry as people who end up as cashiers.
I have employed many people who graduated with a bachelor's degree in medicine or doctorate degree in Law and they were employed. So, Americans have got used to it, that is why they are pursuing their education, they can just get a job that Nigerians have not gotten because everyone that graduates in Nigeria with a bachelor's degree in engineering wants to work in an oil company. And anyone who graduates with a bachelor's degree in education or biology wants to teach.
That is not what they are supposed to do. Bachelor's degree in education is just training to have the ability to listen to research. You just need your education to know where they are selling high and buying low. The truth of the matter is that our children have to know that working for multinational oil companies is not the best result for studying engineering. And they have to know that teaching is not the best result for studying education or biology. You will just have a bachelor's degree because you will have the ability to research and your research could be knowing where palm kernel can be sold for N4,000 and knowing another place it can be sold for N10,000.
To Nigerian youths, he captures it this way; "this is what I tell the youth because I am very happy that I started as a youth. Anywhere you are in Nigeria, you can be successful. You don't have to come to America; you don't have to get to Lagos Agbor or Asaba. At the age of 17, I was taken to Abuja and I remember I was living in the village of Kubwa. I remember that at 17, when my brother went to work, I usually as a young boy come to the Abuja/Kaduna expressway to watch.
"And it was then I discovered that even tankers carrying petrol carried baskets of tomato as well. That is when I discovered that the South consumes so many tomatoes. And the only thing I did was to go to the Zuba market and meet with people selling tomatoes and start collecting rotten tomatoes. At 19, I told my brother I was leaving Abuja and I went back to Delta State and started farming tomatoes. And at the age of 20, 1990, I made my first million from selling tomatoes. Then that was when I decided that I wasn't going back to Abuja. By 1992, I had made over N5 million farming/selling tomatoes.
"Then I was about 22 years old. So, if I go back to Nigeria today, I would be in my village and I would be making on average about N50 million a year."
Away from the youth unemployment challenge to the nation's health sector, he again queried; "do you know that to have improved healthcare in Nigeria, we don't need doctors?"
More people, he observed, collapse when they are at a burial ceremony or at the church than when they are in the hospital. People don't collapse in the hospital. So, why do we have to keep training doctors on cardiopulmonary resuscitation (CPR)? We should gather some personnel and train them to revive people anytime somebody collapses, it might be in a compound and the man is the only one available. They should train every pastor, or better still, make it part of the qualification for ordaining pastors, to know how to do the cardiopulmonary resuscitation. So, if someone fails in the church, they (Pastor) will know what to do.
There are in fact, more people who have the telephone numbers of their pastors than the phone numbers of their doctors. In a similar style, he said, the government should train pastors and our local religious leaders on economic development strategies/policies. Rather than waiting for professors of economics particularly as evidence has shown that People respect their religious leaders more than professionals.
So, religious leaders have become our primary healthcare system, they have become our primary stand, our primary economy, and even our leaders.
Take, as an illustration, if some pastors tell their members to close their eyes while walking on the road, they will do so. That is the difference between America and Nigeria. The American government will call all the pastors and train them and now tell them to develop the nation. That is why you see churches in America preaching the same thing because they realized that people believe more in their pastors than in their leaders. So, you have to give the pastors more incentive to make the country develop.
Thus, what I tell the federal government as a holistic solution is that they have to understand the people who are ruling the people. Not to just understand that the law is what is guiding the people. You have to know the people in the motor park. You have to understand the pastor is running their lives and you have to train the pastors so that they can inculcate the development of the nation into the people. So, the federal government has to figure out who is ruling the people. Is it the pastors, Nollywood/movie industry or the music artists?
On the prevailing spate of ritual killing in the country, he has this to say; the truth of the matter is that our youths who are listening to prescriptions are not educated. Most of these ritual killings are prescriptions from uninformed people. And, once we increase our level of education and they understand how useful they (youths) are, they won't be involved in ritual killings.
What the youths need to recognize is the fact that if you don't have a job in Nigeria does not mean that nobody is looking for you in Spain. Somebody may be looking for you in Spain, Poland, or France and somebody who needs you more may be looking for you in Canada. They have not been able to exploit all the available resources. That is why they give in to the local prescription of ritual killings. That is just it. Ritual killings are a desperate attempt to gain power and success, he concluded.
I think there exist some ingrained lessons that both states and the federal government must draw and domesticate from the above admonition.
Jerome-Mario Utomi is the Programme Coordinator (Media and Public Policy), Social and Economic Justice Advocacy (SEJA), Lagos. He can be reached via jeromeutomi@yahoo.com/08032725374
Latest News on Business Post