Poor Air Quality in Niger Delta Environs
By Ichemati Gift
Poor air quality has been of serious concern in the Niger Delta as a result of the illegal refineries being operated in the region.
It has been the source of poor quality diesel which contains high sulphur content, a serious threat to the people in the region and this has been the major source of the black soot seen in the air there.
This is a serious threat because when used in diesel engines or heavy-duty machinery, it emits sulphur dioxide, which is produced by the combustion of fuels containing high sulphur.
It should be noted that sulphur dioxide is a moderate lung irradiant along with N02, a major precursor to acid disposition (acid rain).
Emission from high sulphur diesel fuel contributes to the deteriorating of air quality which is turn affects human health, damage crops, form acidic rain and lower visibility, in addition to the negative impact on biodiversity and ecosystems.
The diesel-powered vehicles, industry and illegal refineries are all potential sources of this dangerous pollution.
The study is the first of its kind that addresses the sulphur issues in diesel and its effects on vehicle emission and ultimately on air quality.
It aims to analyse the impact of the consumed high sulphur content in diesel fuel on Urban Air Quality in the Niger Delta, investigating the possible approaches and measures to minimizing high sulphur content in diesel which ultimately reducing various emission components specifically from diesel-powered vehicles and industry to decreasing the negative impacts on the environment and human health is an additive objective.
Reducing sulphur in diesel to control air pollution is a versatile activity involving many groups of people as producers or those affected by air pollution.
An answer for the following questions is required; what is the best way to reduce sulphur in diesel and improve air quality for Niger Delta to meet ambient air quality standards? the Ministry of Environment, Health and other agencies like SON are currently pushing for lower sulphur content in diesel fuel.
This is reflected partially in the mitigation of air pollution by controlling diesel-powered vehicles emission levels and issuing regulations to produce low sulphur diesel.
Defining the responsible agencies in implementing whatever is necessary is a vital step toward acceptable air quality. This can be done by planning a strategy to limit the sulphur content of diesel fuel copying with required vehicle technology that applies in industrial countries and avoiding uncertain human exposure of diesel emissions.
Studies on impacts of diesel-powered vehicles emission on human health, reduction of exhaust emission and increase public participants and awareness using different media and languages, combinations of strategies methods technologies new fuels and solutions of reducing urban diesel harmful emission should be proposed for the case of Niger Delta.
It is a collective responsibility of the government, NGOs, private sectors and the general public to achieve a common objective to improve the air quality.
Ichemati Gift is the Director at Boardbill Energy Petroleum Marketing Company, which delivers and markets quality petroleum products. Gift is based in Port Harcourt and can be reached via ichematin@gmail.com.
What Tech Takeoff Could Mean for Industries Across Board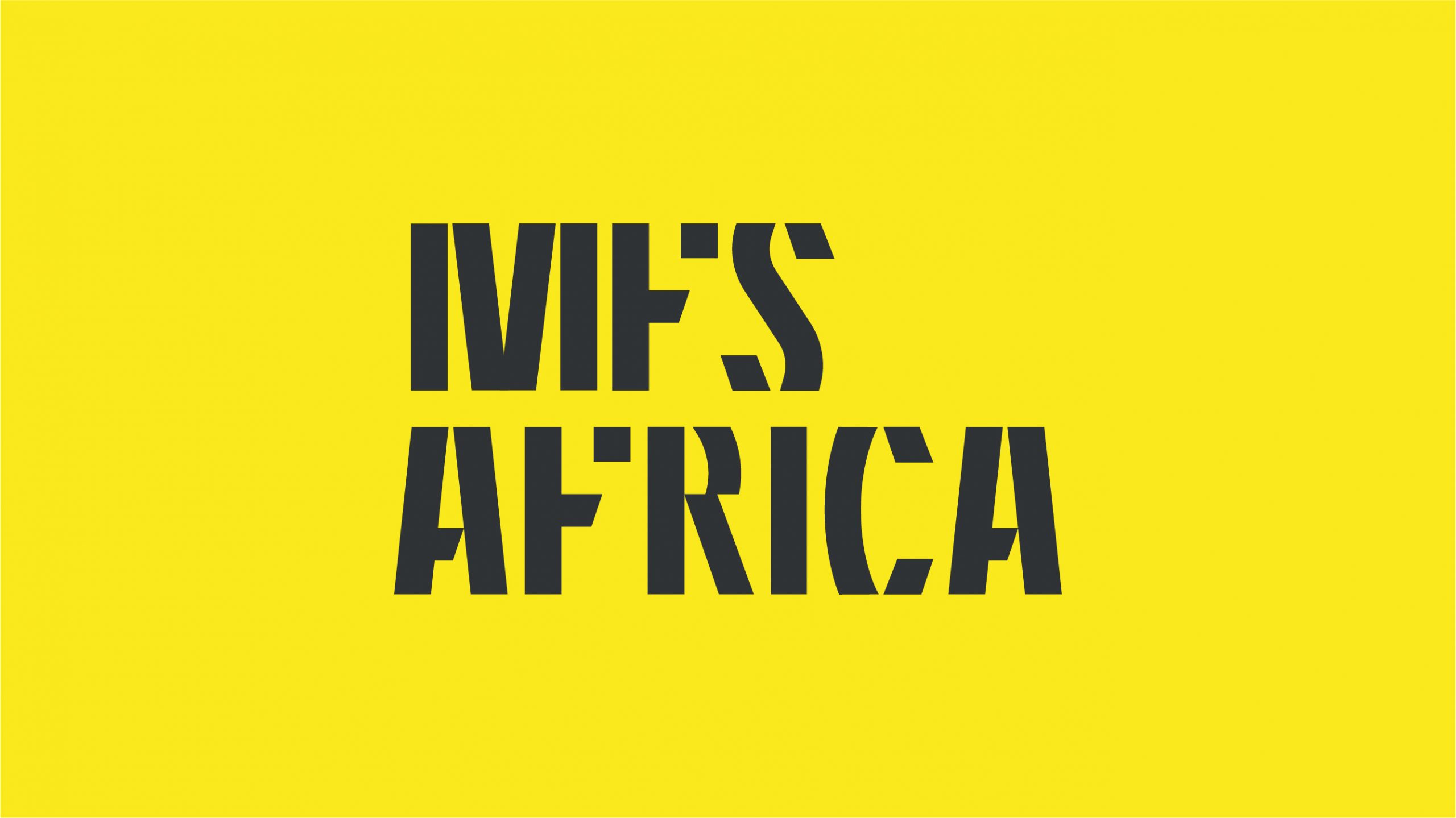 It's no secret that technology across the continent is burgeoning at unprecedented rates. Homegrown innovations that speak to socio-economic bottlenecks are plenty due to increased access to resources, training and development, and investment. This can largely be attributed in part to the growing number of 'technology hubs' being established on the continent that are fostering innovation for startups and helping to bridge the gap to a more developed and economically sustainable continent. 
According to the World Economic Forum (WEF),  92% of Africa's investment in technology is won by Nigeria, Egypt, Kenya, and South Africa, which account for a third of the continent's start-up incubators and accelerators. While these four regions lead the way in terms of technology hubs, regions such as Zanzibar, Tanzania, through its new initiative 'Silicon Zanzibar' are joining the race to attract and relocate technology companies and workers from across Africa and beyond to the island. 
The continent has a long way to go if it is to reach the record figures raised by US startups. As we continue to bear witness to the continued rise of innovative solutions from the continent, here's what an increase in local tech hubs could mean for industries and what to take into consideration:
Increased partnerships and collaboration
Africa has been at the forefront of world-class innovation for a long time, especially when it comes to homegrown technology solutions that speak to and solve socio-economic problems in communities across the continent. Countries such as Kenya and Nigeria have been at the forefront, but the likes of Tanzania, Uganda and Ghana are establishing intentional tech ecosystems that foster entrepreneurship and skills development, which will open up endless possibilities, particularly for fintech, an industry that is rapidly growing, evolving and one that has often relied on foreign investment.
"At MFS Africa, we have always believed that the only currency is access, and while we continue to, through our own efforts, create, advocate for, and partner to enable borderless transactions across the continent, the growing 'tech hub' culture in Africa will, in the long run, allow us to identify talent and collaborate with and partner with more start-ups. It also has the potential to increase dialogue with governments in regions like Tanzania, where we have partners, as we continue to transform the lives and realities of Africa and the diaspora," says Cynthia Ponera, Regional Sales Director for East Africa at MFS Africa, a leading digital payments hub in Africa that works continuously with trusted global partners across Africa to connect African consumers to each other and to the global digital economy.
Sufficient power for the necessary infrastructure 
"When we talk about Africa's quest to be a global tech hub, we need to ensure that we're also considering the tech needed to power the foundational infrastructure that supports this ambition," says Matthew Cruise, Head of Business Intelligence at Hohm Energy.
According to the United Nations, some 570 million people in Africa have no access to electricity, which drastically hampers socio-economic development or poverty alleviation for those without this basic human right. Renewable energy in the form of solar energy is the most viable option for addressing this challenge, as the continent holds some of the highest solar radiation numbers in the world. 
The inability of Eskom to meet the energy needs of Africa's most industrialised country is widely known. But surprisingly, South Africa's energy crisis has created opportunities for companies and investors to meet the demand for renewable energy alternatives. We see considerable innovation in solar solutions locally and throughout Africa for addressing power outages, and many of these will be replicated in Europe and other first-world countries as they, too, start to grapple with rising fuel costs and power outages. 
As the technology to harness this renewable resource becomes both more sophisticated and more cost-effective, governments and businesses alike need to embrace this as the solution to one of the continent's most fundamental infrastructure challenges.
Attracting more investment through unique solutions
Tony Mallam, Managing Director of bitcoin micro-saving and investing fintech platform, upnup advises that "entrepreneurs wanting to leverage the potential opportunities of a global Africa tech hub wave should think about building solutions that are unique to Africa, such as the huge unbanked and the 'Know Your Customer' KYC'ed population, estimated to be at least 57% of the continent's population.
""The Opportunity provided by Africa's high mobile internet penetration will allow investors to leapfrog last generation infrastructure into cutting-edge solutions. Governments would need to support this opportunity by providing the right infrastructure, a safe regulatory environment, minimal red tape and tax incentives,"explains Mallam.
Training, developing and upskilling will be crucial
Building the continent's tech and digital capability needs to run parallel with skill development. The World Bank estimates that by 2050, half of Africa's population of 1 billion people will be under the age of 25, suggesting that the workforce of the future is based here. But in order to effectively harness the potential of this workforce, we need to ensure we're training, developing, and upskilling people in a relevant and sustainable way. 
Salesforce's Authorised Training Partner and Workforce Development Partners in South Africa are committed to bringing fit-for-purpose skills into the ecosystem to meet the demands of the future workplace and to also ensure we're leveraging technology for the greater good. And partnerships are central to reaching these objectives. 
"Indeed, if Africa is to realise its ambitions of being a global tech hub, it is imperative that all the various stakeholders—government, business, civic organisations and educational institutions – work collaboratively. At Salesforce, we believe business is a platform for change and thus has a central role to play in Africa's tech future'" says Zuko Mdwaba, Country Leader and Area Vice President, Salesforce South Africa.
Access is key and healthtech is central to that 
It is imperative that any reference to tech on the continent makes special mention of health tech, where the room for growth is exponential. In fact, the African healthcare market is expected to be worth US$259 billion by 2030, pointing to an opportunity that cannot be ignored.
"Three thoughts come to mind of how healthtech can significantly impact the continent's different markets for the better: It can provide access to cheaper healthcare, provide access to healthcare in your pocket (such as telehealth), and technology can play a role in bridging the skills gap and helping medical practitioners do more with less resources," says Bongani Sithole, CEO of Founders Factory Africa. 
He adds that based on their own experience at Founders Factory Africa, these are problems healthtech can solve, with its ability to improve the lives of users. "In our portfolio alone, Viebeg is enabling hospitals to order medical equipment without paying for it upfront. Neopenda has developed a product – the neoGuard – that is a clinical vital signs monitor for infants and other patients in resource-constrained areas. Healthtech can be successful, especially when innovation is applied in ways that solve pain points of health users on a daily basis."
Improved connectivity will improve competition in business
Africa's internet penetration is currently half the global average of 62.5 per cent.This affects not only consumers but also small businesses across the continent.
This, along with findings that revealed that  South Africa saw a 66% growth in e-commerce in 2020 indicates that in order to compete and even scale, SMEs need affordable access to the internet. Currently, SMEs that have limited or no access to the internet are stunted in their ability to increase market share and reach new audiences. Head of Marketing and Communication at online booking platform Jurni, Tshepo Matlou says, "With more tech hubs in Africa, will automatically come increased connectivity. This  will in turn lead to more SMEs being able to embrace and leverage online opportunities ultimately allowing them to hold their own in a competitive market.".
4 Methods of Meeting Customers At Their Pain Points Instead Of Just Selling
Every business is founded to solve a customer problem, and the vast majority of products and services are designed to alleviate a specific customer pain point. But it is still important to let each customer know how their specific problems are being solved.
One of the best ways to build brand credibility is to understand a customer's journey and build long-term relationships with them. In this article, we ask industry professionals how they meet the needs of their customers.
Build engagement with customers
It's no secret that we live in a time of unprecedented technological acceleration. Nowhere is that more true than in the customer experience space. Things that, ten years ago, seemed completely impossible are now commonplace and almost expected.
"Many organisations want to make changes in line with accelerations in technology and customer experiences, but the range of options available out there stops them from even starting, or worse, they settle for an option that they deem to be "good enough," comments Brent Haumann, Managing Director at a digital communications firm, Tilte.
Importantly, however, is that as technology accelerates, so do customer expectations, and what was considered good enough yesterday is not good enough for tomorrow. It is critical that organisations aim to meet and even exceed these expectations because if they don't, their competitors will happily oblige.
"The problem is that engaging customers is not about sending an email or introducing a chatbot." Anyone can do that. It's about how to get your customers to actually engage with your brand and build a loyal relationship that will see their customer lifetime value grow. This is a lot more difficult and requires expertise in these spaces." concludes  Haumann
Enhance the user experience
While the use of technology to streamline customer-facing processes is an integral part of SME growth, the user experience of such technology can often become a pain point for the business if the right tool is not chosen.
"While SMEs need technology to reduce manual tasks and automate repetitive processes, complicated software packages and platforms can be more of a hindrance than a help. "In fact, as many as 70% of startups fail within the first five years, according to research from the University of the Western Cape, because they don't have the technical support they need to get the basics done," says Andrew Bourne, Regional Manager, Africa – Zoho Corporation.
Integrated, seamless solutions need to meet the needs of the user, regardless of the scale of the business. This means having a full-featured Customer Relationship Management (CRM) system that will improve the user experience and enhance customer service.
Provide access across borders
It's no secret that mobile money has revolutionised the financial services industry, allowing individuals to transact within and across borders – opening up a world of possibility for small business owners on the continent.
However, consumer pain points such as a lack of access to financial services, high transaction costs, and regulatory requirements still hurt interoperability and the cross-border payments innovations that are key for scaling access across Africa.
Remittances, for example, are important to African countries, but the cost of intra-African money transfers still remains high. In South Africa, the average cost of sending remittances was 8.14% in 2020 as against the global average remittance fee of 6.01%. Not only are billions lost to high transaction costs, but they also limit financial inclusion and aid to the vulnerable.
MFS Africa has been driving the next step in this revolution, addressing this pain point by bringing more possibilities, more connections and more interoperability to the mobile money user. The organisation's full-service digital payments network now connects over 400 million mobile money wallets, over 200 million bank accounts and over 150,000 agents in Nigeria.
Harness technology to enhance the experience
"Solving the customer's pain point is the foundation of a great customer experience. And experience is everything. We know that more consumers and business buyers are noting that the experience companies offer matters as much as their products." says Zuko Mdwaba, Area Vice President Salesforce South Africa
This is all about meeting the customer where they are. Today, customers' use of social media, knowledge bases, and live chat is near parity with phone and email. With the decline of in-person service since 2020 showing little sign of recovery, the use of mobile apps, online communities, and video support have seen massive expansion over the past two years.
Mdwaba continues that "Given the rising importance of digital channels, strengthening partnerships between service and IT departments is often key to breaking down data silos, saving on software cost, agent empowerment and resulting in faster time-to-market for new technology solutions."
By investing in advanced technology, organisations can address customer pain points effectively to achieve greater customer satisfaction, which ultimately boosts engagement and revenue.
AFRIGO: How The New Domestic Card By CBN Will Drive SME Growth
By Otori Emmanuel
The Central Bank of Nigeria (CBN), in conjunction with the Nigeria Inter-Bank Settlement System Plc (NIBSS), recently introduced the card scheme known as AFRIGO.
In order to enable cardholders to use their payment cards to make purchases and access cash at businesses around the world, payment networks and financial institutions form a system known as a card scheme. The widely used card schemes are Visa, Mastercard, American Express, and Discover.
These schemes develop standards and processes for card issuance, authorization, and security, among other things, to ensure a simple and secure experience for both cardholders and merchants. AFRIGO was launched on January 26, 2023, to unify all banking technologies in one card, like UnionPay of China, RuPay of India, etc.
AFRIGO is believed to address the core difficulties by releasing foreign exchange reserves and promoting easy cross-border trade in the wake of the economic crisis in Nigeria.
AFRIGO will address the drawbacks of previous card systems like Mastercard. The central bank of Nigeria (CBN) anticipates that AFRIGO will lessen the costs connected with the existing card systems and the requirement for keeping multiple cards by paying with local currency.
The CBN believes that the data kept on each AFRIGO card will help to improve the economy by reducing laundering.
Furthermore, through data sovereignty, AFRIGO seeks to shield customers from the monopolistic regulations of international card schemes.
Nigeria's AFRIGO card scheme seeks to give both consumers and businesses a safe and practical way to make payments. In order to provide a widely used and effective form of electronic payment in place of conventional cash transactions, this system was created. To accommodate varied consumers' demands, the Afrigo card scheme offers a range of payment methods, including debit cards, credit cards, and prepaid cards.
Also, it makes it possible for users to transact both domestically and globally, which facilitates business operations and financial management for users. Afrigo's overarching goal is to foster financial inclusion and spur economic development in Nigeria by offering a safe and convenient payment mechanism.
Ease of Commerce
The new domestic card initiative from the Central Bank of Nigeria (CBN) aims to improve small and medium-sized enterprises (SMEs) access to financial services by providing them with a more straightforward and safe method of handling payments. Safe payment methods increase client loyalty and buy their faith, helping businesses expand.
Foreign Exchange Control
AFRIGO will help balance the fluctuations in the rate of exchange during a trade. This domestic card scheme will help in the seamless importation and exportation of products as well as prevent the continual increase in commodity prices brought on by fluctuations in foreign exchange rates. Customers' perception that they are being exploited has made it difficult for SMEs over time to gain their loyalty.
Financial Inclusion
The CBN considers that because many Nigerians don't hold cards, they haven't kept up with financial improvements throughout time. AFRIGO would promote the adoption of many cards in a less expensive and cashless way. This can support the expansion of SMEs by lowering their dependency on cash transactions and increasing their capacity to participate in the formal economy.
In essence, the AFRIGO card scheme intends to reduce expenses, gain data sovereignty, and address foreign exchange problems, all of which, when implemented, have a triple positive impact on the growth of SMEs. The CBN has accomplished a great deal, and AFRIGO's status as the continent's first project of its kind is commendable. In general, the new domestic card from the CBN might give Nigerian SME growth a much-needed boost.
Latest News on Business Post