292 Lagos Pensioners Get N1.51bn
By Adedapo Adesanya
The Lagos State Government has paid N1.51 billion to 292 pensioners, restating its commitments to the welfare of pensioners, pledging to pay all pension entitlements.
In a statement by the Public Affairs Officer, Lagos State Pension Commission (LASPEC), Mrs Mariam Adetokunbo Eko, it was stated that this disclosure was made at the 82nd Bond Presentation Ceremony was held on Tuesday, February 16.
She explained that 292 pensioners' Retirement Savings Accounts (RSAs) were credited with the amount so as to make the beneficiaries enjoy their out-of-service life.
Speaking at the event, the Director-General of LASPEC, Mr Babalola Obilana, assured retirees of the state government's dedication to the well-being of its workforce even in retirement.
At the ceremony, which took place at the LASPEC Hall, NECA House, Alausa in full compliance with COVID-19 protocols, Mr Obilana disclosed that previously bond certificates were released to Pension Fund Administrators.
However, in order to ensure excellent and efficient service to retirees, the agency embarked on and satisfactorily issued certificates to pensioners personally.
In his words, "LASPEC has gone beyond the excuses of retirees waiting endlessly before they can gain access to their funds, the world is moving forward and so are we. We are dedicated to our retirees because they have painstakingly contributed their quota towards making a Greater Lagos."
Mr Obilana further charged the retirees to ensure that they have proper documentation to avoid delay in payment due to wrong or missing documents.
He also told the retirees to be wary and not become victims of fraudsters.
"LASPEC is devoted to ensuring that all entitlements are paid into the right sources after departure from the Civil Service. There are many people devising means of defrauding retirees of their dividends from long service.
"That is why we operate an open-door policy to all on pension matters. LASPEC will not call or send you messages to charge you to get your entitlements," he noted.
Mr Obilana thanked Governor Babajide Sanwo-Olu for making the welfare of the employees a priority and for not withholding funds for retired staff amidst the COVID-19 pandemic and the aftermath of the EndSARS protest.
He assured retirees that Governor is working assiduously to ensure that they do not have to wait for years before they receive their pensions from the State.
He urged the staff to uphold a good service relationship with retirees mainly because it is the core culture, norm and belief of LASPEC, stressing that the agency's goal for 2021 is to take an instant stand on openness and accountability.
Earlier, the Principal Legal Officer, LASPEC, Ms Abimbola Akintayo gave an overview of options available to retirees, stating that the two options available are Programmed Withdrawal and Annuity. She urged the retirees to choose an option based on personal circumstances and not follow the crowd.
No Free Land for Ranching in Oyo—Governor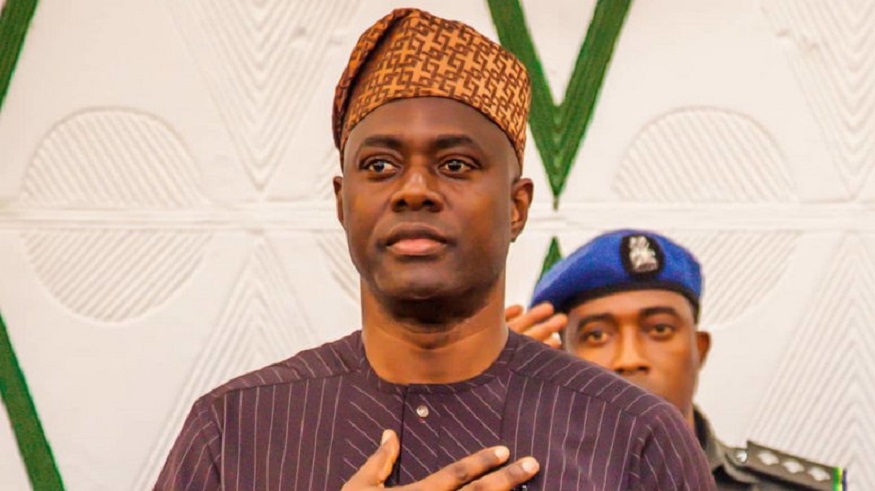 By Ahmed Rahma
The Oyo State Governor, Mr Seyi Makinde, has stressed that the state will not provide land for free for ranching as it believes it is a private business.
Mr Makinde said this to clarify a tweet in which he revealed that Oyo State will adopt the National Livestock Transformation Plan, which is already being implemented in Kwara State.
The Governor, after a meeting with his Kwara State counterpart, Governor AbdulRahman AbdulRazaq, said on Twitter, "We also agreed that the National Livestock Transformation Plan which is already being implemented in Kwara State would be implemented in Oyo State leading to further collaborations between both states on economy and security."
But his tweet was interpreted by many to mean an implementation of Rural Grazing Area (RUGA) settlements, which many Nigerians had in the past kicked against.
Reacting, one of the app users, @olufunkeajibul1, said, "I hope the National Livestock Transformation Plan is not the same RUGA. If yes, Mr Governor please tread with caution. But no, please fire on all salvos."
Another @Itee_esq said, "Your Excellency Sir, hope you are not bringing RUGA to Oyo State through the back door."
@Carol-Ukoha said, "They changed RUGA to National Livestock Transformation Plan, can't you read between the lines? I hope you have a rethink. You cannot afford to fail your people. This decision is unintelligent please."
The Governor, who reacted to the concerns raised, clarified that the state will not implement the whole of the National Livestock Transformation Plan, only the aspects it finds beneficial.
Mr Makinde said, "My attention has been drawn to this tweet regarding the implementation of the National Livestock Transformation Plan during the joint security meeting, yesterday. For the avoidance of doubt, when I said we would implement the plan, I didn't mean a wholesale implementation.
"We will be taking aspects which are beneficial for our state. As I have stated on several occasions, our position in Oyo State is that ranching is a private business and should be carried out as such. Our admin won't be providing land for free to private investors for ranching."