About 500,000 Nigerian Households Use Solar Energy—Study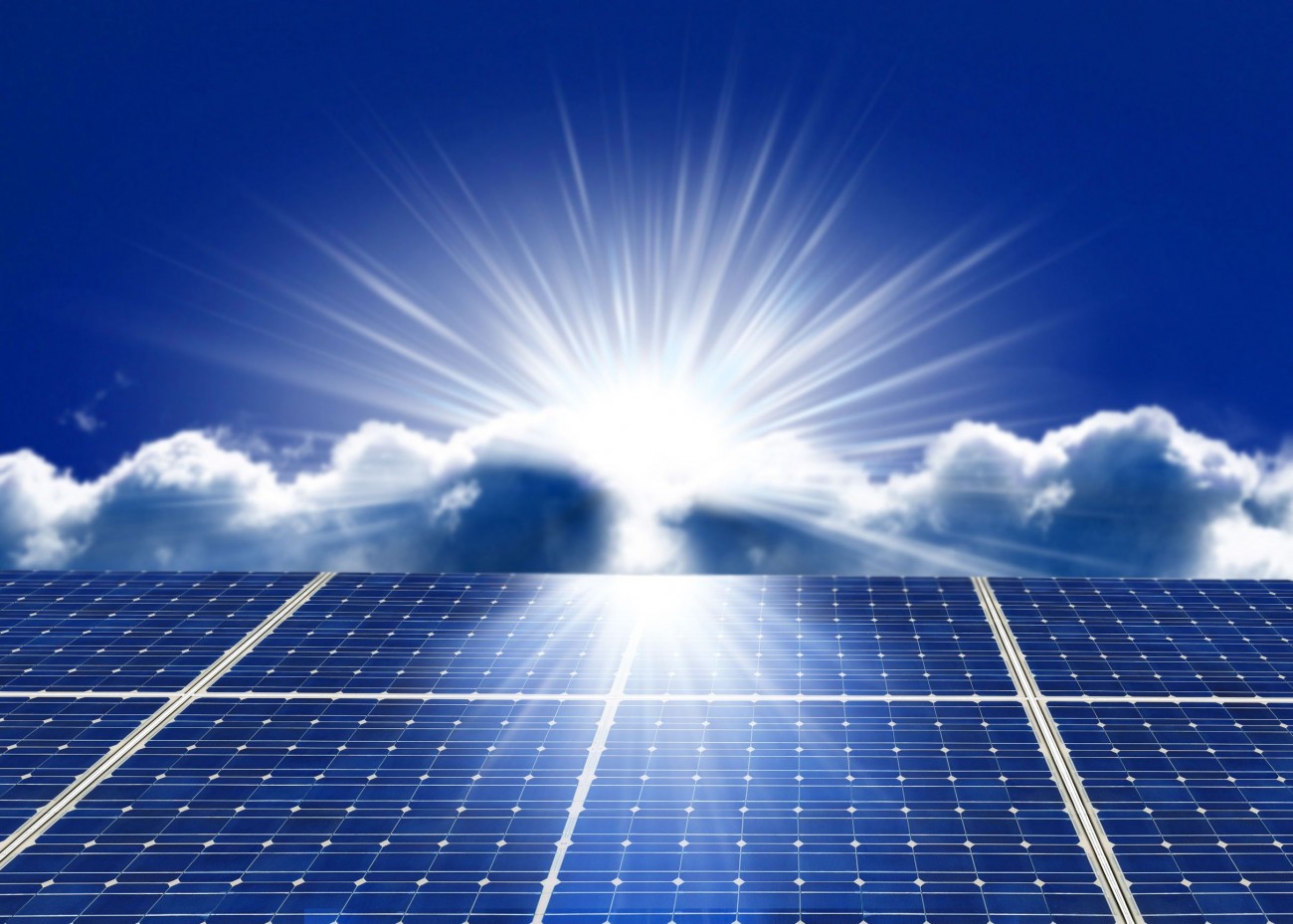 By Aduragbemi Omiyale
A study carried out by Boston Consulting Group (BCG) and All-On, a Shell-funded impact investment company, has shown that about 500,000 Nigerian households use solar energy.
In a statement made available to Business Post, it was stated that the number of households that have embraced the cleaner source of electricity only constitutes 1.25 per cent of the total households in the country.
Despite this low solar energy use, the Nigerian solar off-grid market is among the fastest-growing in Africa, increasing at a 22 per cent average annual rate during the past five years but has underperformed its peers in Africa in penetration of off-grid solar – and has a long way to go before its solar market could be considered robust.
It stated that Nigeria's installed photovoltaic (PV) panel per capita amounts to only about 1 watts compared to an average of 8 watts in a similar emerging market, indicating a big opportunity for further growth in the country.
It disclosed that given the dynamics favouring solar deployment in the country, Nigeria's PV per capita could reach 5 –8 GW by 2030.
According to the Managing Director and Partner, BCG (West Africa), and Head of BCG Nigeria, Mr Tolu Oyekan, installing solar in 18,000 PHCs that do not otherwise have access to reliable power could increase antenatal care coverage from current levels of 50 to 70 per cent of pregnant women and with improved refrigeration vaccine wastage would be reduced by as much as 20 per cent.
He also projected that providing solar to about 1,200 public boarding schools would increase average student study hours across the country from about 8 hours to 18 hours per week and improve ICT teaching hours by as much as 60 per cent.
"Based on current solar-powered cold storage adoption data, by electrifying 600,000 Nigerian farmers who currently don't have cold storage facilities, PHL could be slashed by as much as 60 per cent, producing enough additional food to feed 6.5 million people annually.
"Assuming solar penetration among households in Nigeria reaches peer nation average of about 30 per cent by 2030, an additional 5 million tonnes of CO2 can be avoided as emissions from households would be reduced by nearly 30 per cent.
"Deploying solar to around 15 to 20 million MSMEs in markets without reliable grid electricity could increase income at these companies by $7 billion to $10 billion, some 40 per cent of annual MSME earnings," Mr Oyekan added.
SERAP Drags FG to Court over $23m Abacha Loot
By Adedapo Adesanya
A suit has been filed against the federal government by the Socio-Economic Rights and Accountability Project (SERAP) over the recently recovered $23 million looted by ex-Head of State, General Sani Abacha.
In a suit number FHC/ABJ/CS/1700/2022 filed last Friday at the Federal High Court in Abuja, the group is asking the court to "direct and compel President Buhari and Mr Abubakar Malami to release and widely publish a copy of the agreement on the Abacha loot with the US."
In a statement on Sunday by SERAP Deputy Director, Mr Kolawole Oluwadare, the organisation said the Attorney-General of the Federation and Minister of Justice, Abubakar Malami (SAN) is joined in the suit as respondent.
The United States government had in August signed an agreement with the federal government to repatriate the $23 million Abacha loot to Nigeria. It was in addition to the $311.7 million Abacha loot repatriated from the US to Nigeria in 2020.
"The Nigerian Constitution 1999 [as amended], the Freedom of Information Act, and the country's international obligations impose transparency obligations on the Federal Government to widely publish the agreement on the $23 million Abacha loot," SERAP argued in the suit.
"Publishing a copy of the agreement with the U.S. would allow Nigerians to scrutinise it, and to monitor the spending of the repatriated loot to ensure that the money is not mismanaged, diverted or re-stolen.
"The repatriated $23 million Abacha loot is vulnerable to corruption and mismanagement. A substantial part of the estimated $5 billion returned Abacha loot since 1999 may have been mismanaged, diverted, or re-stolen, and in any case remain unaccounted for.
"Publishing a copy of the agreement would ensure that persons with public responsibilities are answerable to the people for the performance of their duties, including the management of repatriated loot," SERAP said.
The suit filed on behalf of SERAP by its lawyers Kolawole Oluwadare and Ms Atinuke Adejuyigbe, said the Nigerian Constitution, Freedom of Information Act, and the country's international obligations rest on the principle that citizens should have access to information regarding their government's activities.
No date has been fixed for the hearing of the suit.
Lagos to Severely Punish Those Behind Mushin Collapsed Building
By Modupe Gbadeyanka
The owner of the building that collapsed in the Mushin area of Lagos State and others would be "severely punished," the state government has promised.
On Friday, it was reported that a 3-storey building on 2/4 Oye Sonuga Street, Palm Avenue, Mushin, Lagos collapsed, killing four people and injuring others.
In a statement issued yesterday, the new Commissioner for Physical Planning and Urban Development, Mr Omotayo Bamgbose-Martins, said the state government would go after whoever is indicted in the incident, hinting that an investigation has commenced to unravel what happened.
During a visit to the scene of the unfortunate incident, the Commissioner directed that the adjoining building be pulled down for safety reasons, adding that efforts are on to rescue those who might have been trapped in the rubble.
He disclosed that the Lagos State Building Control Agency (LASBCA) and the Lagos State Materials Testing Laboratory have been directed to unravel the cause of the collapse.
NNPC Opens Talk with Financers on Gas Projects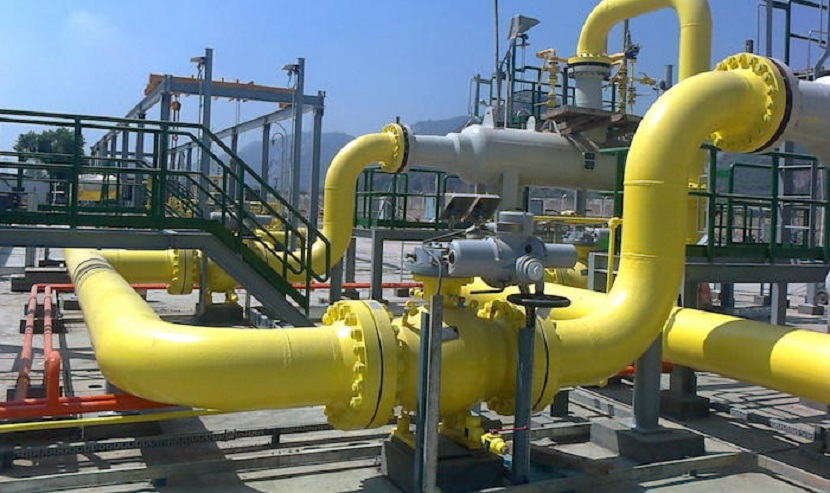 By Adedapo Adesanya
The Nigerian National Petroleum Company (NNPC) Limited has established talks with the United States Finance Corporation and the African Export and Import Bank (Afreximbank) to seek financing for its multi-billion-dollar gas projects.
The Group Chief Executive Officer of NNPC, Mr Mele Kyari, disclosed this at the Nigerian International Economic Partnership held in New York as part of the ongoing United Nations General Assembly (UNGA).
Mr Kyari said: "Inclusion (in energy transition) means we need to be supported. We are already talking to the US DFC, and the EXIM so that they can give us financing and funding for our gas projects, and this is very critical so that we can have that flexibility to move forward and at the back of this.
"I'm sure some of you may be aware that today, we are getting a grant to build baseline carbon emission studies in our country by the United States Government. This is very helpful in the sense that President Muhammadu Buhari, has also asked that we need to be supported. Currently, the major source of financing we are having is from the African Exim."
Nigeria's transition to net zero by 2060 requires enormous investments in gas projects which have been positioned as the country's major transition fuel.
Mr Kyari said Nigeria is looking for opportunities to leverage the gas resources in the country to provide the possibility required for the energy transition.
It will cost $410 billion to transit, according to the federal government, and huge gas projects like the recently signed Memorandum of Understanding (MoU) between the NNPC, ECOWAS Commission, and Morocco to deliver pipelines along the African corridor will gulp billions of dollars.
"We are embarking on massive infrastructure and to see how we can deliver the Morocco gas pipeline which will pass through some countries to provide a number of securities including bringing people out of poverty and increasing gas supply in the domestic market," Mr Kyari said.
Latest News on Business Post