About 500,000 Nigerian Households Use Solar Energy—Study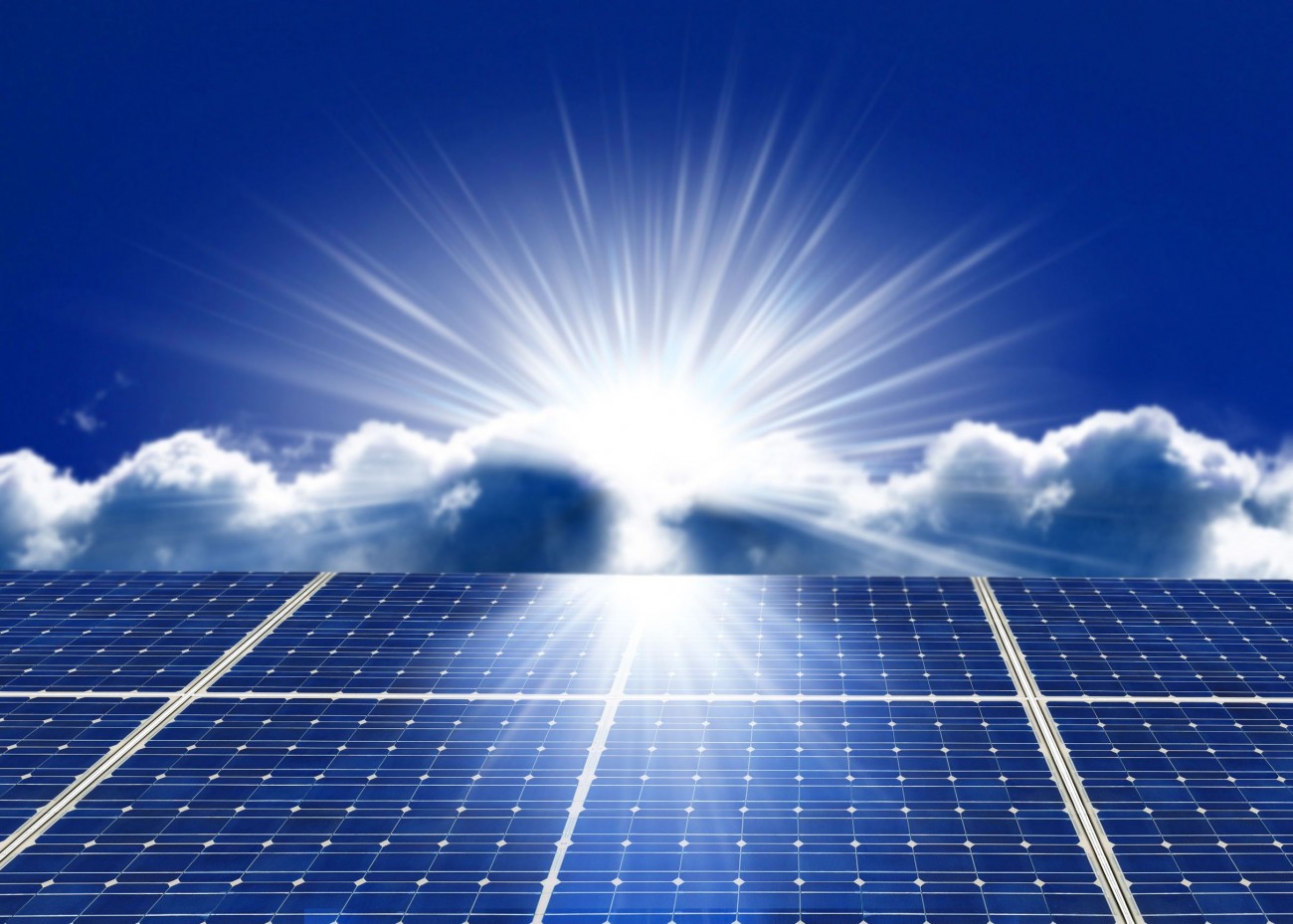 By Aduragbemi Omiyale
A study carried out by Boston Consulting Group (BCG) and All-On, a Shell-funded impact investment company, has shown that about 500,000 Nigerian households use solar energy.
In a statement made available to Business Post, it was stated that the number of households that have embraced the cleaner source of electricity only constitutes 1.25 per cent of the total households in the country.
Despite this low solar energy use, the Nigerian solar off-grid market is among the fastest-growing in Africa, increasing at a 22 per cent average annual rate during the past five years but has underperformed its peers in Africa in penetration of off-grid solar – and has a long way to go before its solar market could be considered robust.
It stated that Nigeria's installed photovoltaic (PV) panel per capita amounts to only about 1 watts compared to an average of 8 watts in a similar emerging market, indicating a big opportunity for further growth in the country.
It disclosed that given the dynamics favouring solar deployment in the country, Nigeria's PV per capita could reach 5 –8 GW by 2030.
According to the Managing Director and Partner, BCG (West Africa), and Head of BCG Nigeria, Mr Tolu Oyekan, installing solar in 18,000 PHCs that do not otherwise have access to reliable power could increase antenatal care coverage from current levels of 50 to 70 per cent of pregnant women and with improved refrigeration vaccine wastage would be reduced by as much as 20 per cent.
He also projected that providing solar to about 1,200 public boarding schools would increase average student study hours across the country from about 8 hours to 18 hours per week and improve ICT teaching hours by as much as 60 per cent.
"Based on current solar-powered cold storage adoption data, by electrifying 600,000 Nigerian farmers who currently don't have cold storage facilities, PHL could be slashed by as much as 60 per cent, producing enough additional food to feed 6.5 million people annually.
"Assuming solar penetration among households in Nigeria reaches peer nation average of about 30 per cent by 2030, an additional 5 million tonnes of CO2 can be avoided as emissions from households would be reduced by nearly 30 per cent.
"Deploying solar to around 15 to 20 million MSMEs in markets without reliable grid electricity could increase income at these companies by $7 billion to $10 billion, some 40 per cent of annual MSME earnings," Mr Oyekan added.
BEDC Promises to Restore Electricity to Delta Community
By Adedapo Adesanya
The Benin Electricity Distribution Company (BEDC) has promised to restore electricity to the Agbarho community in Ughelli North Local Government Area of Delta State.
This was disclosed by the Head of the Community Relations of BEDC, Mr Simple Ugherakpoteri, at a meeting between the company and leaders of the community.
He explained that the prolonged power outage in the community was caused by a heavy downpour that destroyed electric poles.
He stated that BEDC's men were already working and power will be restored immediately they are through.
Mr Ugherakpoteri also promised to look into the issue of overbilling and estimated bills complained about by the community.
Responding on behalf of the community, President General of Agbarho Urhobo Improvement Union, Mr Monday Igho-Odiphri, described the meeting as fruitful and expressed hope that power will be restored to the community as soon as possible.
He urged BEDC officials to keep to their own part of the agreement and promised to give all necessary assistance, assuring that the BEDC office will not be relocated from the community.
Recently, members of the Delta community took to the streets to protest against the incessant power outage in the area and outrageous estimated bills being imposed on them by the company.
BEDC is responsible for the retail distribution of electricity in Delta, Edo, Ekiti, and Ondo States with geographical coverage of 55,770 square kilometres.
The company operates from 25 business districts with approximately 350 offices located across the four states with about 13 million people and about 4 million households.
The DisCo is the 4th largest in distribution capacity and 3rd largest in the number of households among the Distribution Companies (Discos) in Nigeria.
Apprehension Over AMCON MD's Visit to EFCC
By Aduragbemi Omiyale
The visit of the Managing Director of Assets Management Company of Nigeria (AMCON), Mr Ahmed Kuru, to the office of the Economic and Financial Crimes Commission (EFCC) is already causing apprehension.
Mr Kuru was reportedly grilled by the anti-graft agency on Wednesday after he was invited by the organisation for questioning.
Already, it is being speculated that his ordeal with the EFCC may be connected with the plans by AMCON to name and shame chronic debtors, who took loans from commercial banks but refused to repay as promised.
Yesterday, the AMCON MD was grilled by the agency over allegations bordering on the diversion of assets and the sale of the properties to his associates at ridiculous prices.
According to reports, Mr Kuru allegedly sold properties valued at billions of naira belonging to Atlantic to another despite a court case on the assets.
Atlantic was accused of loan default with Skye Bank and the properties in collateral were seized and allegedly sold below the prevailing market value while the action was instituted in court.
Amid these accusations, the EFCC is yet to comment at the time of filing this report.
AMCON is an agency set up by the federal government to acquire all toxic loans of commercial banks, with the aim of recovering them.
In November 2021, the agency submitted a list containing its top 1,000 obligors owing N4.4 trillion to the National Assembly.
Mr Kuru had said with the support of the parliament and the Judiciary, recovering the total current exposure on all Eligible Bank Asset (EBAs), which stands at N4.4 trillion, may be possible before the sunset period.
He had lamented that more recently, due to the socio-economic downturn, the market values of assets have significantly reduced, lower than the valuation at the point of EBAs purchase, making it extremely difficult to consummate sales transactions.
"To enable AMCON to succeed in its national call to duty, AMCON solicits the continued support of this Distinguished Committee. The Judiciary must be encouraged to respect the provisions of the law that require them to fast-track cases before them, issue certificates of judgement on properties, which the Corporation has no collateral and demand debtors to deposit Judgment sum before proceeding to appeal any judgement," he had stated.
NSCDC Denies Operating Illegal Oil Bunkering Site
By Adedapo Adesanya
The Nigerian Security and Civil Defence Corps (NSCDC) has debunked the rumour that its marine exhibits yard in Ogbogoro jetty, Obio/Akpor Local Government Area of Rivers State, was an illegal oil bunkering site.
This was made known by the Rivers State Commandant of NSCDC, Mr Aliyu Bature, who explained that the Ogbogoro jetty has remained its marine exhibits yard for over 10 years.
He added that every marine exhibit like boats, vessels, barges drums, arrested by or handed over to the Corps by sister agencies for oil theft are usually detained at the yard, pending investigation and court prosecution.
This follows claims made by Obio/Akpor LGA Chairman, Mr George Ariolu, that the NSCDC marine exhibits yard in Ogbogoro was being used for illegal bunkering activities.
In the reaction to the allegation, Mr Bature disclosed that the NSCDC Commandant General, Mr Abubakar Audi, in December 2021 visited the said yard, maintaining that it was a known fact that the yard has been the Corps' marine exhibits yard.
The agency said some of the exhibits, including 220 drums of AGO and eight Cotonou boats in the yard were seized by the Nigerian Navy and handed over to the NSCDC last week, while other vessels were taken by operatives of the Corps.
He disclosed that the agency has got an intelligence report that hoodlums were planning to attack the yard, by setting it ablaze in order to destroy the exhibits, assuring that such plans will be strongly resisted.
"This place is our marine exhibits yard and not an illegal dump. Most of the exhibits here were arrested by the Navy and handed over to us, while some of the arrests too were made by us.
"The commandant general was here in December and he's aware that this place is our exhibits yard.
"The Commandant General has deployed personnel to ensure the place is secured, Ogbogoro jetty is a no-go area for anybody because destroying this place means destroying the exhibits to prove that these products were all stolen.
"We had it on good authority that hoodlums were planning to attack this place in order to destroy the exhibits and we will not allow that," the statement said.
The NSCDC also urged members of the public to report any personnel of the organisation who is involved in the business of aiding and abetting oil theft, illegal bunkering and vandalism, warning that the agency will not hesitate to show such person the way out.
"If any of our personnel is caught, please report the person to us and we will discipline the person accordingly.
"The NSCDC leadership does not in any way condone acts of indiscipline. We are charged to protect critical national assets and if any of our personnel is involved, we will not take it likely.
"That is why those who were in charge of the anti-vandal unit have been disbanded, and are being investigated currently by the committee set up by the Commandant General," the statement said.
Latest News on Business Post