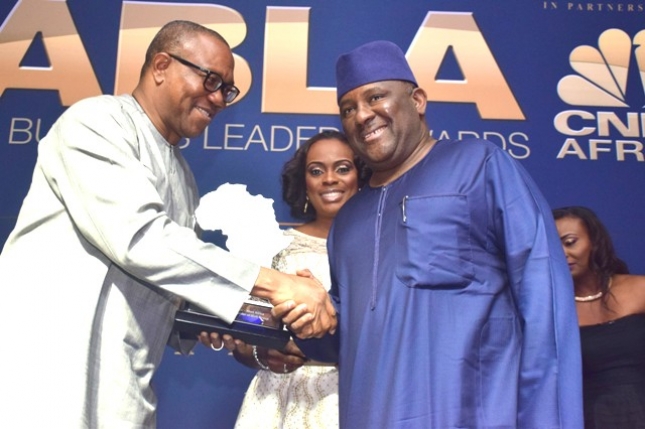 By Ebitonye Akpodigha
Chairman of BUA Group, Mr Abdulsamad Rabiu, soared high at the 2016 All Africa Business Leaders Award (AABLA) organised by CNBC Africa.
At the event, which took place in Lagos at the weekend, Mr Rabiu was announced winner of the 2016 West African Industrialist of the Year award.
This, the organisers said, was based on his gigantic and unswerving contributions to the growth of the Nigerian/West African economy.
Mr Rabiu established BUA Group 28 years ago and the company has grown to be ranked among Africa's largest food and infrastructure conglomerates, remaining a pivotal player in the sugar refining, cement production, real estate, steel, logistics and port operations sectors of the continent.
During his acceptance speech, the BUA Group boss expressed his appreciation to the organisers for the award.
He also thanked his wife for her support and tolerance despite the demanding nature of running a large business as well as his members of staff at the company.
Mr Rabiu said the company will continue to remain focused.