Expert to Discuss Illegal Wildlife Trade With Journalists
By Modupe Gbadeyanka
Assistant Director, Strategic Communications and Illegal Wildlife Trade Cheetah Conservation Fund, Patricia Tricorache, has fixed Wednesday, December 14, 2016 by 2:45pm to will address the media at the American Center/NALA in Addis Ababa, Ethiopia.
Tricorache is expected to use the platform to provide an introduction to the Cheetah Conservation Fund and an overview of cheetah trafficking.
She will explain why combatting illegal wildlife trafficking matters and how media can help to stop it.
She will also share recent developments concerning cheetahs from the Convention on International Trade in Endangered Species of Fauna and Flora (CITES) COP17 meeting held in Johannesburg, South Africa and discuss multilateral collaboration in the region.
Tricorache joined Cheetah Conservation Fund (CCF) in 2001, bringing with her a unique and diversified expertise resulting from +30 years in the private and public sectors at national and international levels.
Her experience includes 15 years of public affairs and marketing for a Fortune 5 consumer goods corporation, as well as six years of public relations and international trade at a Mexican semi-private industrial development bank.
When Tricorache began tackling the issue of illegal cheetah trafficking in November of 2005, little was known about the magnitude of this illegal trade.
It was then that, together with CCF's Executive Director, Dr Laurie Marker, Tricorache organized the confiscation of two cheetah cubs held illegally at a restaurant in a remote area of Ethiopia.
The confiscation took place with the support of the Ethiopian authorities and the United States Embassy and military personnel, which attracted unexpected media attention.
As a result, reports regarding cheetahs being sold or held as pets throughout the Horn of Africa and the Arabian Peninsula began pouring in. #It was then that she began collecting data on illegal cheetah trafficking. She also initiated a support network in relevant areas, organized confiscations whenever possible, and conducted research on numbers, routes, and drivers for demand and supply.
CCF's illegal cheetah trafficking database became the most extensive in the world and was key to support the inclusion of this issue in the CITES 16th Conference of the Parties, following a proposal by Party countries Kenya, Ethiopia and Uganda.
As CCF's representative before CITES, she participated in an inter-sessional working group which culminated in a workshop in Kuwait, held in November 2015, where a group of 11 Parties and eight NGOs drafted recommendations that were adopted at the CITES 17th Conference of the Parties held in Johannesburg in September 2016.
She has brought attention to the magnitude of cheetah pet trade on social media, and works with governments and other NGOs such as the International Fund for Animal Welfare (IFAW), the Rangewide Conservation Program for Cheetahs and African Wild Dog (RWCP), and the Born Free Foundation, among others, to put the CITES recommendations into action.
US Threatens Sanctions Over Voter Intimidation at Lagos Guber, Others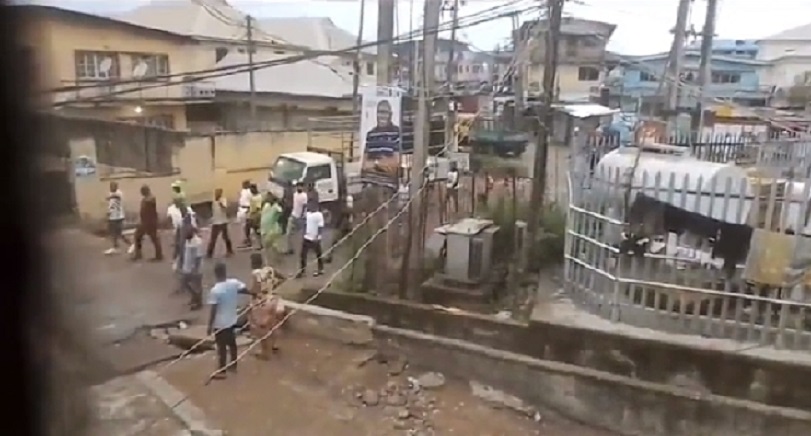 By Adedapo Adesanya
The United States government has condemned the disturbing acts of violent voter intimidation and suppression that took place during the governorship polls in Lagos and 27 states in Nigeria on Saturday, March 18.
The world power also said it would consider all available actions, including additional visa restrictions, on individuals believed to be responsible for, or complicit in, undermining the democratic process in Nigeria.
In a statement on Tuesday, the US diplomatic mission in Nigeria said it observed the elections in Lagos and elsewhere and witnessed some of these incidents first-hand.
It condemned "The use of ethnically charged rhetoric before, during, and after the gubernatorial election in Lagos," which it said "was particularly concerning."
"We commend all Nigerian political actors, religious and community leaders, youth, and citizens who have chosen to reject and speak out against such violence and inflammatory language, affirming Nigerians' commitment to and respect for the democratic process.
"We call on Nigerian authorities to hold accountable and bring to justice any individuals found to have ordered or carried out efforts to intimidate voters and suppress voting during the election process.
"The United States likewise will consider all available actions, including additional visa restrictions, on individuals believed to be responsible for, or complicit in, undermining the democratic process in Nigeria.
"Following the February 25 national elections, the United States joined other international observers in urging the Independent National Electoral Commission (INEC) to improve voting processes and technical elements that experienced flaws in that voting round.
"The March 18 elections appear to have had significant operational improvements, as polling stations generally opened on time and most results were visible on an electronic viewing platform in a timely manner," the statement read.
The United States used the opportunity to call on those dissatisfied with the outcome of the exercise to go through established legal processes to reclaim their mandate.
"We further call for Nigeria's people to work together as they participate in and continue to strengthen the country's vibrant democracy," the statement added.
Business Post reports that the candidate of the Labour Party (LP) in the governorship election in Lagos, Mr Gbadebo Rhodes-Vivior, has promised to approach the court to challenge the exercise.
Nigeria Picks 95th Position in Global Happiness Ranking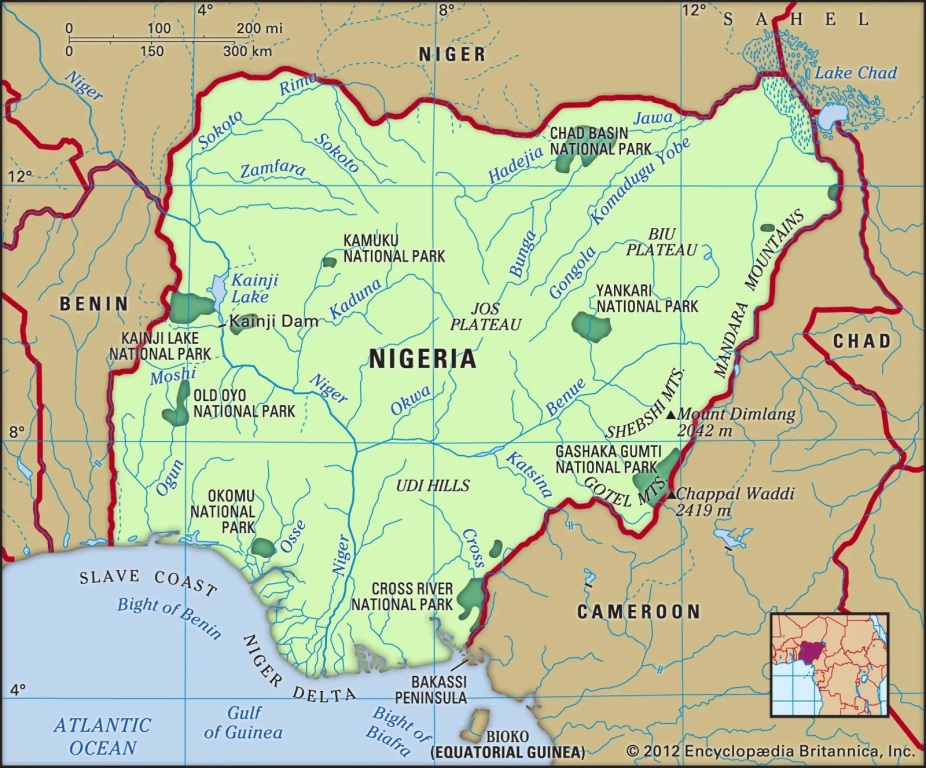 By Adedapo Adesanya
Nigeria has been ranked as the 95th country out of 137 with the happiest population based on six variables, including GDP per capita, social support, healthy life expectancy, freedom, generosity, and corruption.
The report, World Happiness Report 2023, showed that Nigeria scored 4.981 out of a possible 10.
The report was written by experts including John F. Helliwell, Richard Layard, Jeffrey D. Sachs, Jan-Emmanuel De Neve, Lara B. Aknin, and Shun Wang.
In the piece, the experts noted that, "Once happiness is accepted as the goal of government, this has other profound effects on institutional practices. Health, especially mental health, assumes even more priority, as does the quality of work, family life, and community."
Finland continues to occupy the top spot, for the sixth year in a row, with a score that is significantly ahead of all other countries.
Denmark remains in the 2nd spot, with a confidence region bounded by 2nd and 4th. Among the rest of the countries in the top twenty, the confidence regions for their ranks cover five to ten countries. Iceland is 3rd, and with its smaller sample size, it has a confidence region from 2nd to 7th. Israel is in 4th position, up five positions from last year, with a confidence range between 2nd and 8th.
The 5th through 8th positions were filled by the Netherlands, Sweden, Norway, and Switzerland. The top ten were rounded out by Luxembourg and New Zealand.
Austria and Australia follow in 11th and 12th positions, as last year, both within the likely range of 8th to 16th. They were followed by Canada, up two places from last year's lowest-ever ranking.
The next four positions were filled by Ireland, the United States, Germany, and Belgium, all with ranks securely in the top twenty, as shown by the rank range. The rest of the top 20 included Czechia, the United Kingdom, and Lithuania, 18th to 20th.
The same countries tend to appear in the top twenty year after year, with 19 of this year's top 20 also being there last year. The exception is Lithuania, which has steadily risen over the past six years, from 52nd in 2017 to 20th this year.
Throughout the rankings, except at the very top and the very bottom, the three-year average scores are close enough to one another that significant differences are found only between country pairs that are sometimes many positions apart in the rankings.
War-torn Afghanistan (137) and Lebanon (136) remained the two unhappiest countries, according to the survey.
Others at the bottom of the list were Zambia 128, Tanzania 129, Comoros 130, Malawi 131, Botswana 132, Congo Democratic Republic 133, Zimbabwe 134, and Sierra Leone 135.
The researchers said people's evaluation of happiness had remained "remarkably resilient'' in spite of the COVID-19 pandemic, with global averages from 2020 to 2022 just as high as those in the pre-pandemic years of 2017 to 2019.
SLB Opens New Regional Office in Lagos
By Adedapo Adesanya
Global technology company, SLB (formerly known as Schlumberger), has officially opened its new West Africa regional office in Lagos, which the firm says embodies its bold sustainability roadmap through daylight harvesting, interactive and collaborative hotspots for employees, disability access, and other exciting features that bring forward the company's evolved identity and culture.
SLB stated that the new West Africa office reflects this new identity and will optimize employee experience and create a sustainable business environment for all stakeholders.
Speaking at the office's opening in Lagos, which coincided with the celebration of the 70th Anniversary of SLB's presence in Nigeria, Mr Sopiribo Ideriah, managing director for SLB in West African countries, said, "As a technology leader, our unmatched market breadth, differentiated performance, and unique portfolio of products and service, has always positioned us for growth and advancement in the energy industry."
"All of this is owed to our people, who are the backbone of our organization. I would like to thank all SLB staff – past and present – for their commitment and passion in delivering high-quality services to our customers.
"For seven decades, SLB has worked in Nigeria as a local company.  In 1952, SLB logged Nigeria's first commercial oil well in Oloibiri, Bayelsa State, and has since logged several other historic wells in the country.
"Our ability to continuously drive technology innovation has led to the development of new oilfield technologies that enhance our customers' operational performance while maintaining the highest standards in HSE, ultimately delivering value to all our stakeholders.
"Investing in local socio-economic projects and developing local talent through our borderless career culture, we have significantly contributed to the capacity development of Nigeria and are confident that we will continue to do business in ways that benefit our people, society, and the country," Mr Ideriah added.
Also speaking at the event, Mr Wallace Pescarini, president of the Offshore Atlantic Basin at SLB, said "I would like to take this opportunity to express my gratitude to our various stakeholders for their support over the years, including our clients, suppliers, contractors, and other business partners.
"We are thrilled to live our purpose of creating amazing technology to unlock access to energy for the benefit of all and could not have achieved this without your trust. As we look to the future and its evolving energy landscape, we remain committed to creating value for our customers and key stakeholders in Nigeria."
Recall that in October 2022, the company launched a new identity focusing on energy innovation and decarbonization to address the world's energy needs today and to forge the road ahead for the energy transition.
Latest News on Business Post