Facebook, Africa Check Optimize Local Languages to Tackle Fake News
By Adedapo Adesanya
Facebook, in conjunction with Africa Check, announced adding new local language support for several African languages as part of its Third-Party Fact-Checking programme – which helps to assess the accuracy of news on Facebook, and aims to reduce the spread of misinformation.
The social network's fact-checking programme relies on feedback from the Facebook community, as one of many signals Facebook uses to raise potentially false stories to fact-checkers for review.
Local articles published will now be fact-checked alongside the verification of photos and videos. Simply put, if one of Facebook's fact-checking partners identifies a story as false, Facebook will show it lower in News Feed, significantly reducing its distribution.
The platform was launched in 2018 across five countries in Sub-Saharan Africa, including South Africa, Kenya, Nigeria, Senegal and Cameroon, Facebook has partnered with Africa Check, Africa's first independent fact-checking organisation, to expand its local language coverage across Africa.
Across the five countries, Facebook has added these local African languages on its database: In Nigeria, Yoruba and Igbo have been added together with Hausa which was previously supported, Kenya's national language, Swahili was also added on Facebook's language support alongside Wolof, spoken in Senegal. A host of South African languages added include Afrikaans, Zulu, Setswana, Sotho, Northern Sotho and Southern Ndebele.
Speaking on the development, Facebook Africa's Head of Public Policy, Kojo Boakye,said: "We will continue to make significant investments in our efforts to fight the spread of false news on our platform, whilst building supportive, safe, informed and inclusive communities. Our third-party fact-checking programme is just one of many ways we are doing this, and with the expansion of local language coverage, this will help in further improving the quality of information people see on Facebook. We know there is still more to do, and we're committed to this."
Noko Makgato, executive director of Africa Check, Africa's first independent fact-checking organization, while commenting, expressed joy at the partnership: "We're thrilled to be expanding the arsenal of the languages we cover in our work on Facebook's third-party fact-checking programme.
In countries as linguistically diverse as Nigeria, South Africa, Kenya and Senegal, fact-checking in local languages is vital. Not only does it let us fact-check more content on Facebook, it also means we'll be reaching more people across Africa with verified, credible information," he concluded.
Nigeria Inaugurates Mini Grids Programme to Expand Clean Energy Access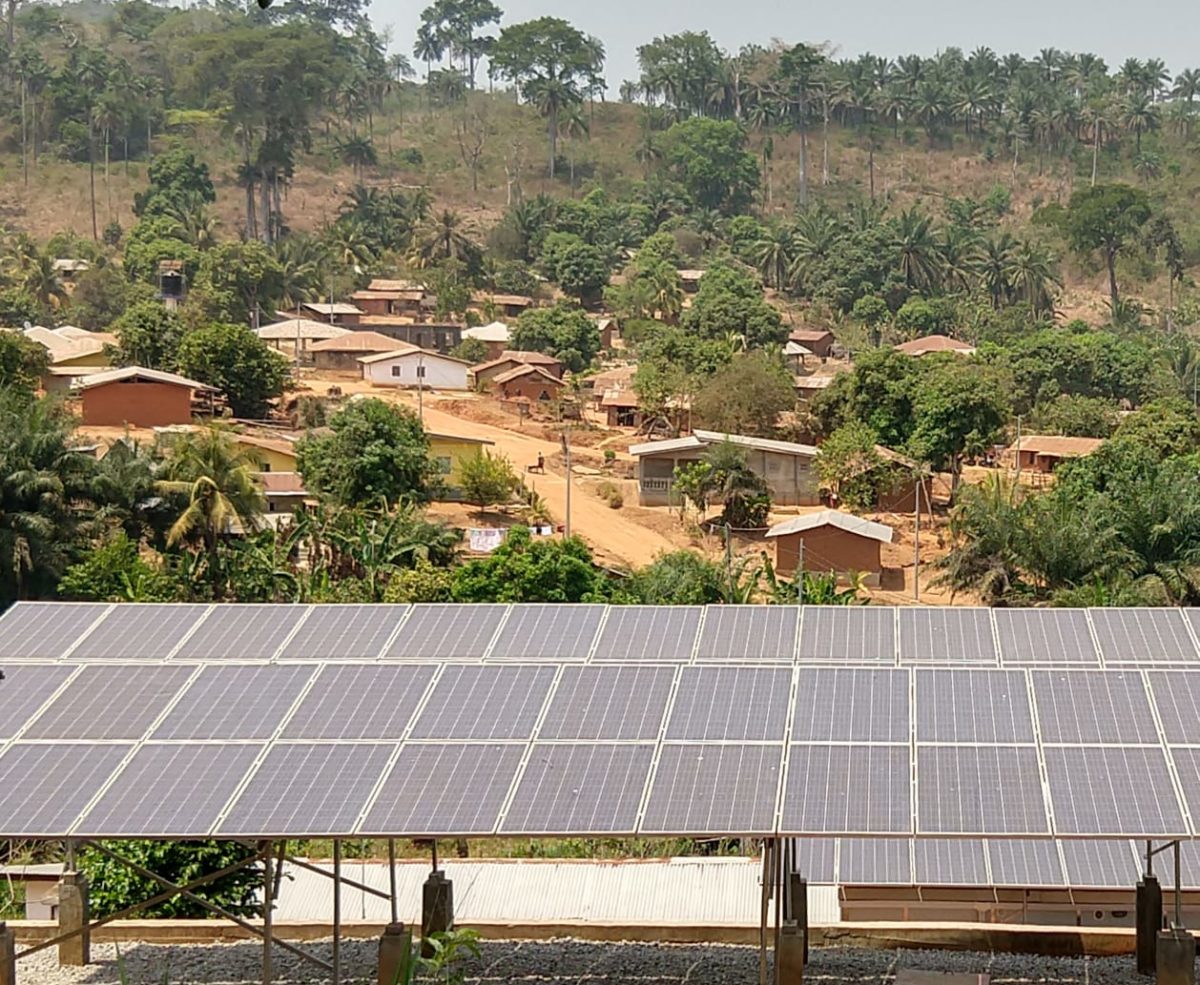 By Adedapo Adesanya
The Rural Electrification Agency (REA) has inaugurated the Africa Mini Grids Programme (AMP) to support access to clean energy in Nigeria.
Mr Ayang Ogbe, the Director of Promotions at REA, said this in a statement in Abuja, noting that the four-year project was being funded by the Global Environment Facility (GEF) and supported by the United Nations Development Programme (UNDP) in Nigeria.
He said that the programme aims to increase the financial viability and promote scaled-up commercial investment in renewable energy mini-grids, focusing on cost-reduction levers and innovative business models.
According to him, the renewable energy mini-grids are with a focus on cost-reduction levers and innovative business models.
"The programme is active in 21 African countries, and the Nigeria national project implemented by the REA is the first to commence implementation following the official inauguration at an inception workshop.
"The workshop was hosted in collaboration with representatives from the UNDP, GEF, Federal Ministries of Power, Environment and Agriculture as well as other key stakeholders in the rural development space," he said.
Mr Ogbe said that the Africa mini-grids programme in Nigeria was designed as an enabler project of the REA's Energising Agriculture Programme (EAP).
He said that EAP aims to advance one of REA's strategic priorities of focusing on the unserved and underserved to increase economic opportunities.
"Through agriculture and productive sectors in rural communities across the country, this objective is in line with the mandate of the REA to catalyse economic growth and improve the quality of life for rural Nigerians.
Speaking on the project, Mr Mohamed Yahya, the UNDP Resident Representative in Nigeria, said that the UNDP was delighted with the inauguration of the Africa mini-grids programme in Nigeria with the REA as the project's implementing partner.
He said, "access to reliable, sustainable, affordable energy is a catalyst to socio-economic development, and in achieving the Sustainable Development Goals (SDGs)."
"By scaling up solutions such as renewable energy mini-grids, we will be able to close the energy access gap and unlock opportunities for people in Nigeria and across the region," he said.
On his part, Mr Jonah Stanley,  GEF Operational Focal Point at the Federal Ministry of Environment, emphasised the significance of the programme, which he sees as central to issues.
"Such as security, climate change, food production and strengthening economies while protecting ecosystems."
The statement quoted the Managing Director of the REA, Mr  Salihijo Ahmad, "commending the collaborative spirit of the agency's partners and stakeholders that enabled the activation of the programme."
Mr Ahmad said that the Africa mini-grids programme would serve as another catalyst for improved access to sustainable energy and equitable and inclusive impact on livelihoods by unlocking agricultural value addition opportunities from electrification.
He said, "this sectoral approach is in line with the agency's focus on programmes to advance the electrification targets and broader social and economic development objectives of the Federal Government of Nigeria."
The statement also quoted Mr Sanusi Ohiare, the Executive Director, Rural Electrification Fund (REF) at the REA as saying, "there is the need to enhance the viability of mini-grids and the impact of electrification".
"To this end, the programme will deploy pilot mini-grids to achieve the electrification of rural communities and agricultural value chain."
Mr Ohiare said that the project would also establish the most appropriate solutions and business models while amplifying the knowledge gained to catalyse private investment."
The AMP in Nigeria will contribute to SDG 7, which is  (Affordable and Clean Energy), Goal 13 (Climate Action) and  Goal 5 (Gender Equality), with an estimate of 70,063 direct project beneficiaries, out of which 34,559 are women.
IBEDC Assures Customers Prompt Response to Complaints
By Aduragbemi Omiyale
The management of Ibadan Electricity Distribution Company (IBEDC) Plc has expressed commitment to contributing its best to national development through excellent service delivery, improved power supply, prompt response to customers' complaints and bridging the metering gap across our franchise.
The interim managing director of the energy firm, Mr Kingsley Achife, gave this assurance in a message to congratulate Nigerians on the 62nd anniversary of being an independent nation.
To celebrate the day, October 1, the federal government declared Monday, October 3, as a public holiday. Because of its desire to make the work-free day enjoyable, he assured excellent service delivery.
"We are aware that our customers are looking forward to enjoying power supply during the holiday, so our technical crew are available to rectify any faults that may arise during this period, and our customer care line 0700123999 will remain active to respond to complaints and reports promptly," Mr Achife was quoted as saying in a statement issued by IBEDC.
He implored customers to take advantage of the company's hassle-free payment channels such as Quick teller, Payarena, Jumia, Watu, Buypower and ATM to pay their bills and vend.
"Our payment centres are also open during the holiday from 9 am-3 pm to attend to customers," he further said in the statement, noting that IBEDC has put stringent measures in place to ensure good service delivery.
As for the Independence Day celebration, Mr Achife urged Nigerians to ensure that the founding fathers' sacrifices and ideologies remain the watchwords for a united and peaceful country.
He also appealed to them to continue striving for the country's development, saying electricity is one of the catalysts that drive the growth and development of any economy.
While wishing the customers of IBEDC a happy Independence Day, the MD advised motorists to avoid driving under the influence of alcohol and observe traffic rules to prevent collisions with electric poles and other accidents during the independence celebration.
Buhari Urges Leaders to Tackle Slow AfCFTA Integration
By Adedapo Adesanya
President Muhammadu Buhari has said the African Continental Free Trade Area (AfCFTA) would succeed if African governments demonstrate a higher level of commitment to tackling the slow pace of physical integration, political cooperation, and tariff barriers that inhibit business integration.
He made this disclosure while addressing the second African Sub-Sovereign Governments Network (AFSNET) Conference on Friday in Abuja, organised by the Afreximbank in collaboration with the secretariat of AfCFTA and the Nigeria Governors' Forum, the President decried the low-level trade among African countries.
He said, "As leaders, we must all be concerned that we are not trading enough amongst ourselves. It is a bitter reality that Intra-regional trade still accounts for a very tiny fraction of total trade in Africa.
"We have to understand that if this new drive towards a continental free trade area is to succeed, we must demonstrate a higher level of commitment to tackling the slow pace of physical integration due to geographic and political fragmentations, the pace of political cooperation, and difficult tariff and non-tariff barriers that inhibit business integration.
"I am firmly convinced that with the right collaborative action, we will be able to record a much stronger pace of transformation.
"Through shared knowledge, innovation and creativity, we will be better able to cater for the needs of the African continent's population of over 1.4 billion people," the President said, urging the Conference to use the network and support provided by pan-African institutions as a platform for the exchange of ideas, knowledge, and skills.
The conference, he said, should also seek and advance innovative solutions to support our common quest for the expansion of intra-Africa trade opportunities for our people.
He commended the conference organisers for demonstrating innovative thinking by taking the AfCFTA to the grassroots, lauding the President of Afreximbank, Mr Benedict Oramah, and his team for committing $250 million as seed capital towards the establishment of the AFSNET.
He acknowledged that the initiative spearheaded by Afreximbank was aimed at firmly establishing and deepening the intra-continental trade investment development frontier for Africa, facilitating the reduction in the continent's dependence on exports of primary commodities as well as minimizing the risks experienced due to strong reliance on global value chains.
"This opportunity, if properly harnessed, is a significant step for Africa to begin carving its niche in the global value chain, from the constituent units up.
"This will undoubtedly complement broader programmes such as the AfCFTA which remains one of the most strategic pan-African agenda to deliver inclusive and sustainable development," he said.
The President also recognised the support of the Secretariat of the AfCFTA and the role of its Secretary General, Mr Wamkele Mene, in organizing the conference in Abuja.
Latest News on Business Post